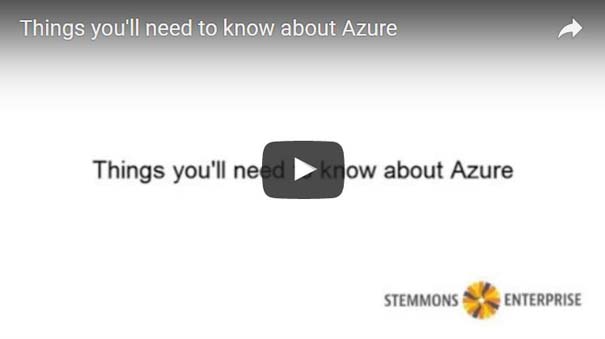 Things you'll need to know about Azure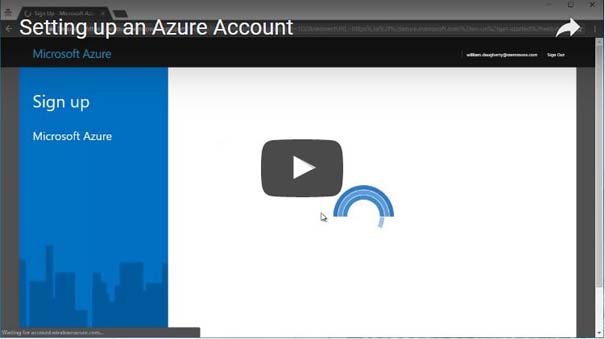 Setting up an Azure Account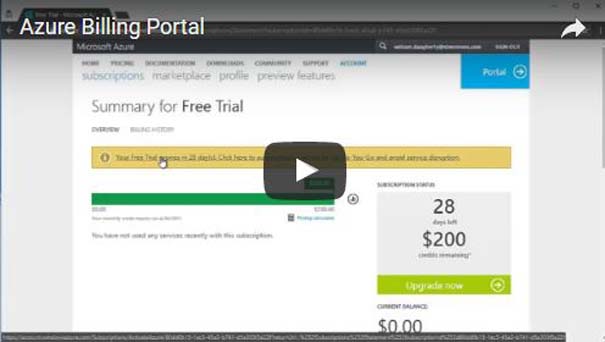 Azure Billing Portal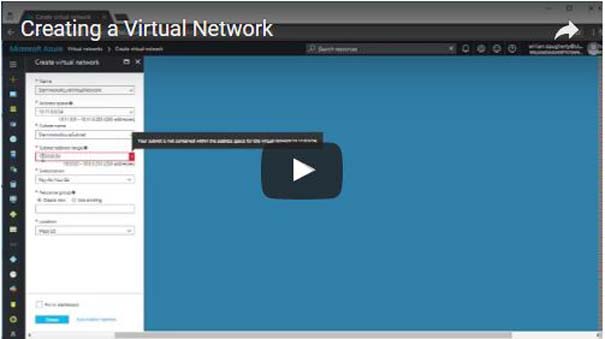 Creating a Virtual Network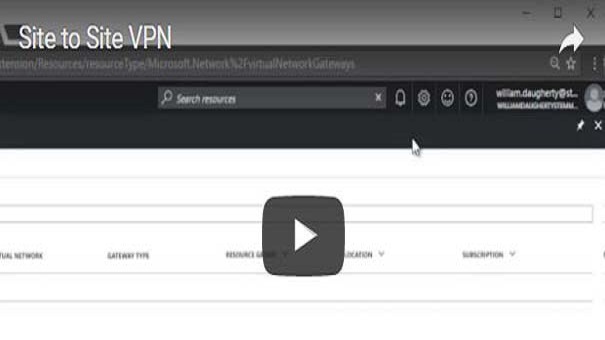 Site to Site VPN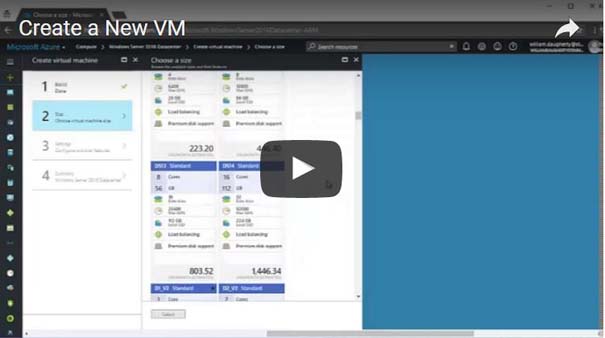 Create a New VM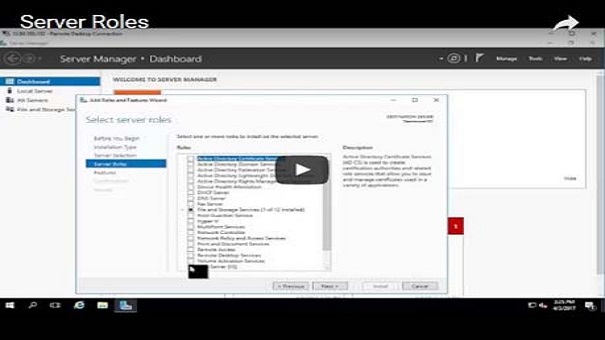 Server Roles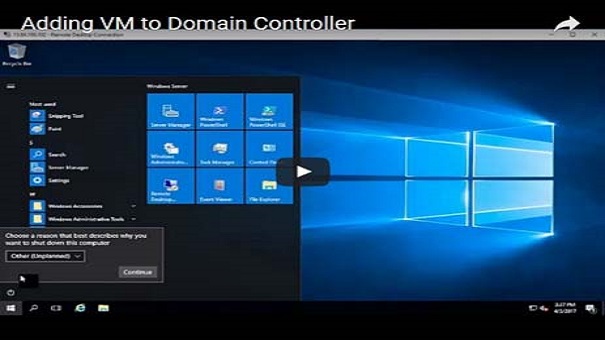 Adding VM to Domain Controller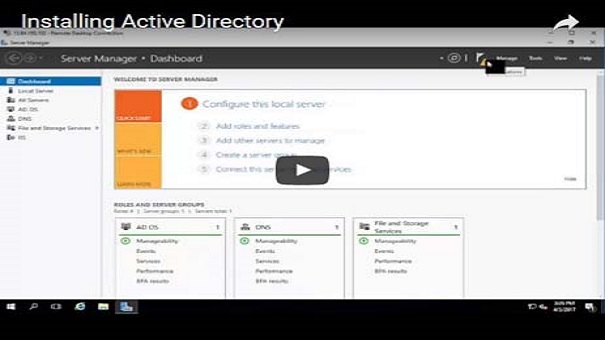 Installing Active Directory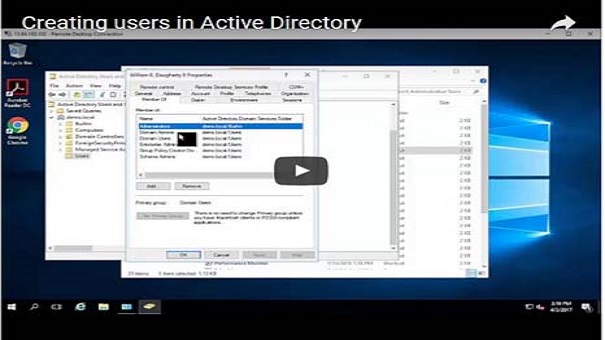 Creating users in Active Directory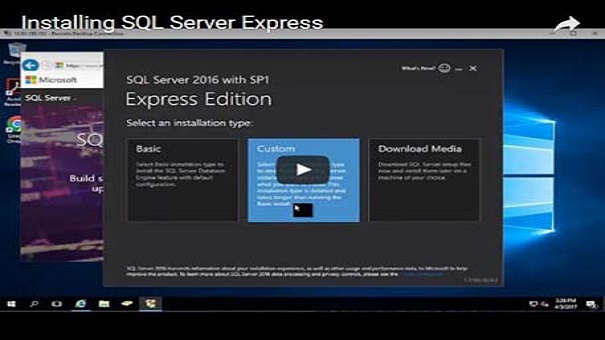 Installing SQL Server Express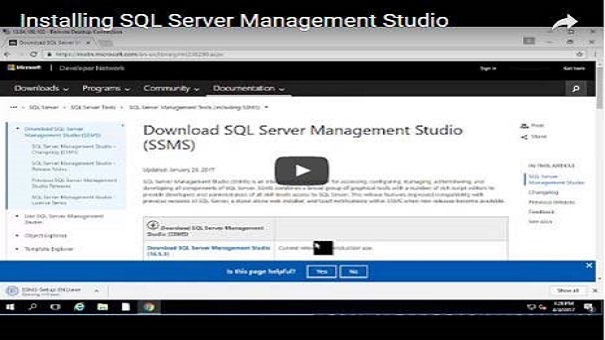 Installing SQL Server Management Studio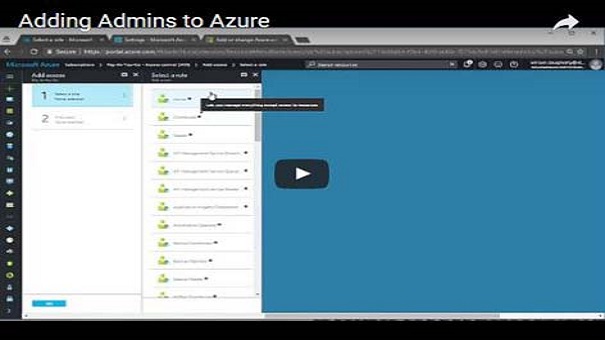 Adding Admins to Azure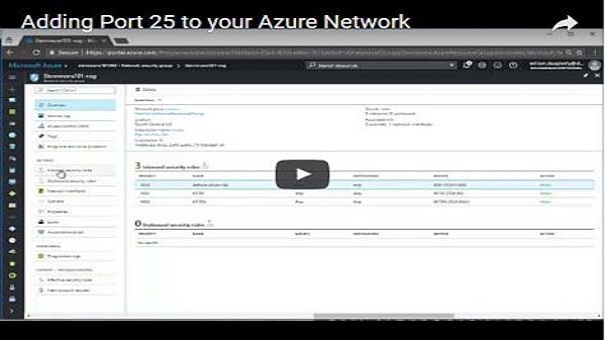 Adding Port 25 to your Azure Network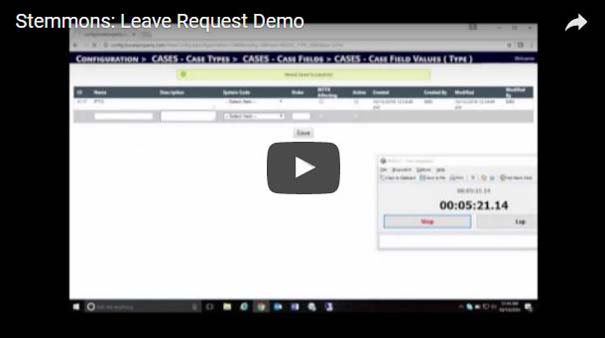 Leave Request Demo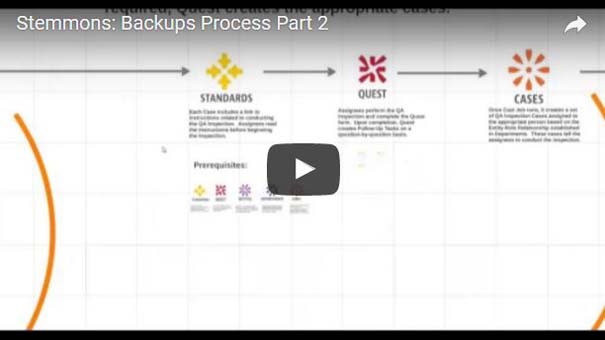 Backups Process Part 2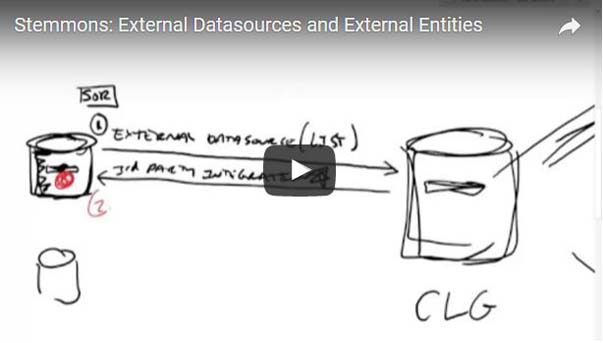 External Datasources and External Entities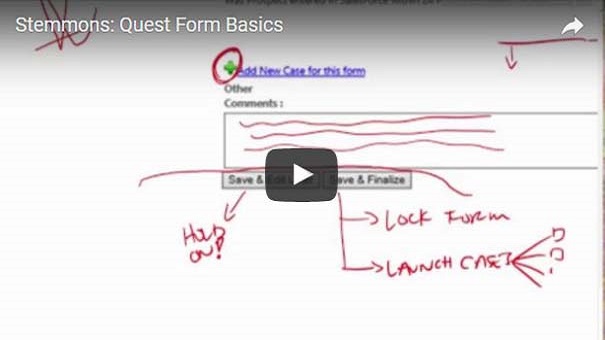 Quest Form Basics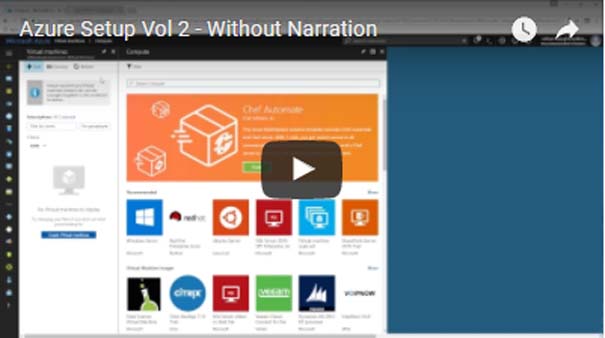 Azure Setup Vol 2 - Without Narration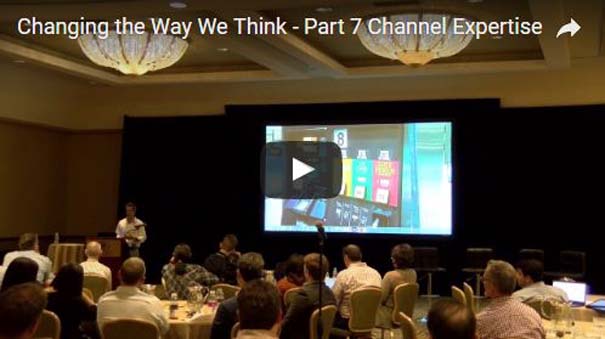 Changing the Way We Think - Part 7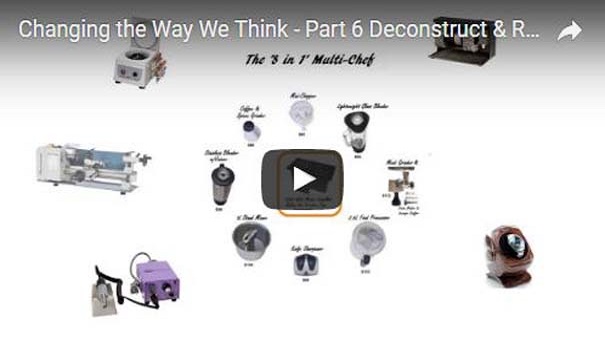 Changing the Way We Think - Part 6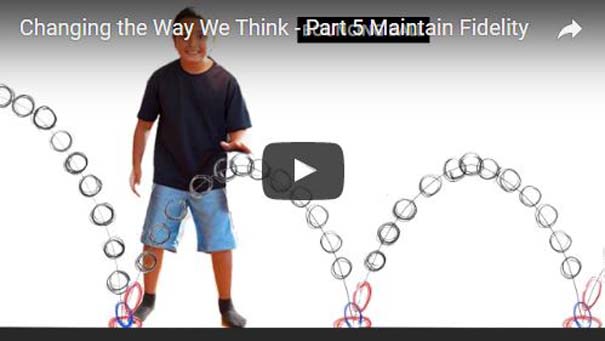 Changing the Way We Think - Part 5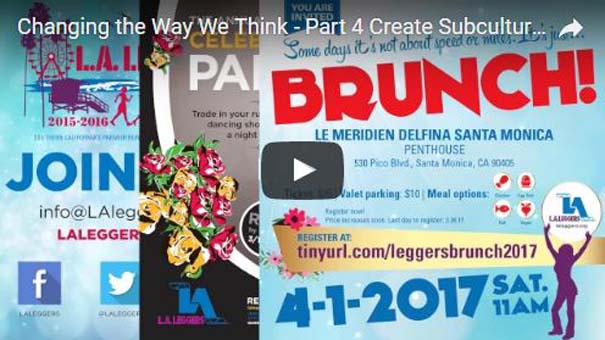 Changing the Way We Think - Part 4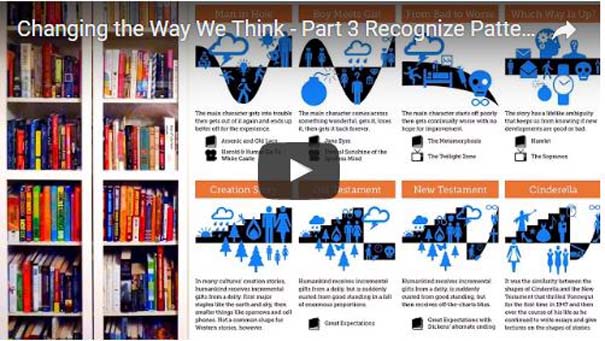 Changing the Way We Think - Part 3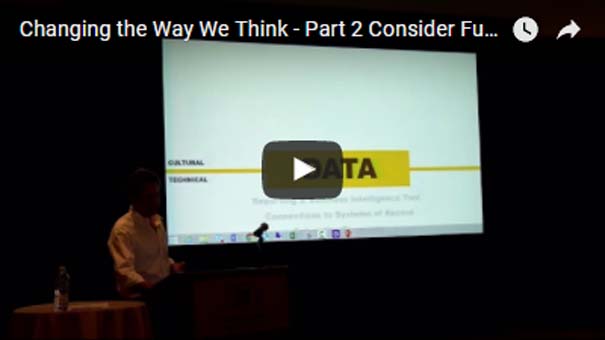 Changing the Way We Think - Part 2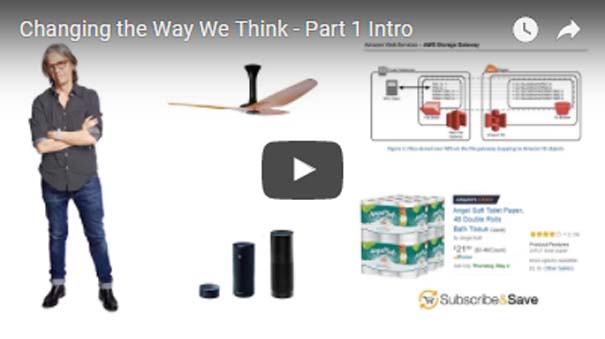 Changing the Way We Think - Part 1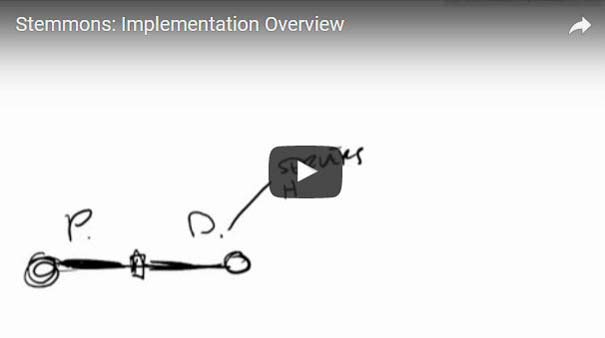 Implementation Overview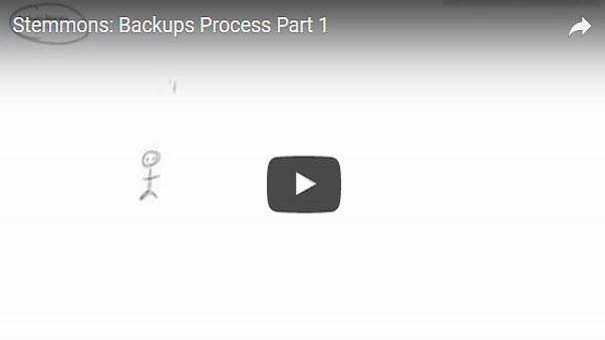 Backups Process Part 1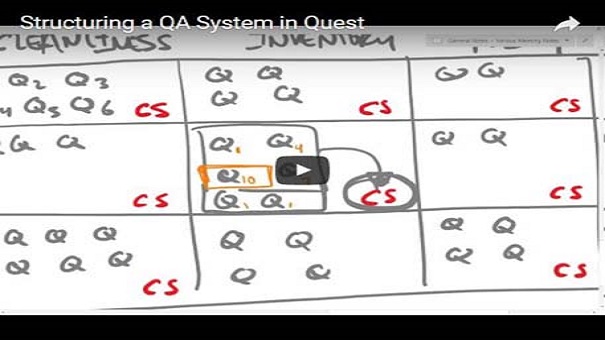 Structuring a QA System in Quest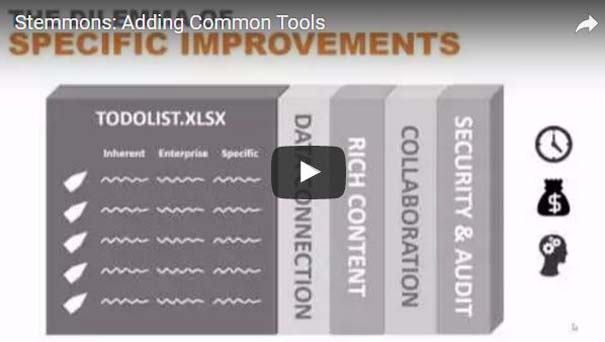 Adding Common Tools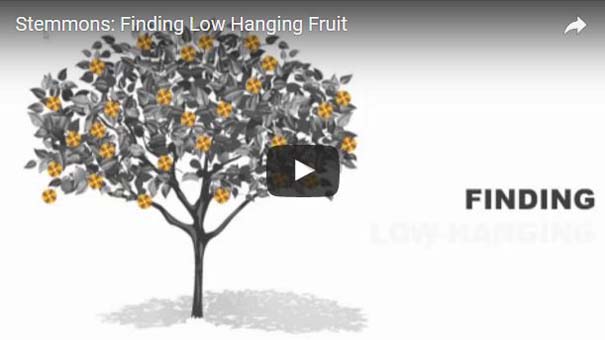 Finding Low Hanging Fruit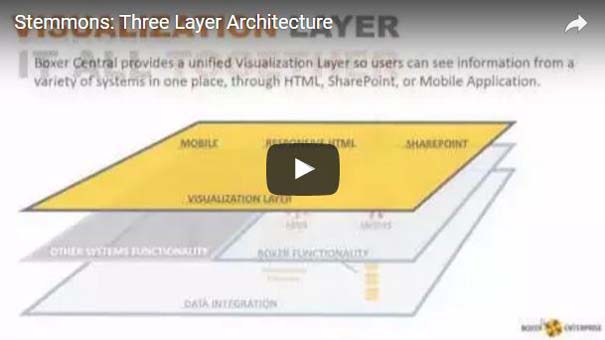 Three Layer Architecture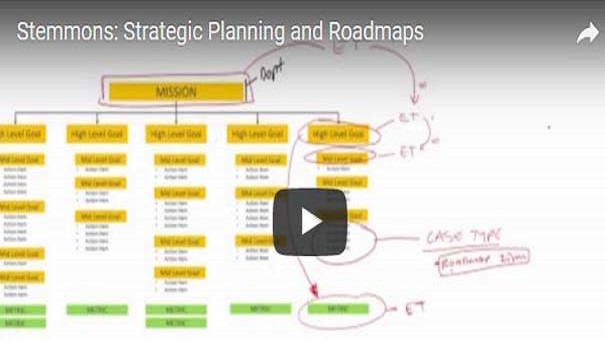 Strategic Planning and Roadmaps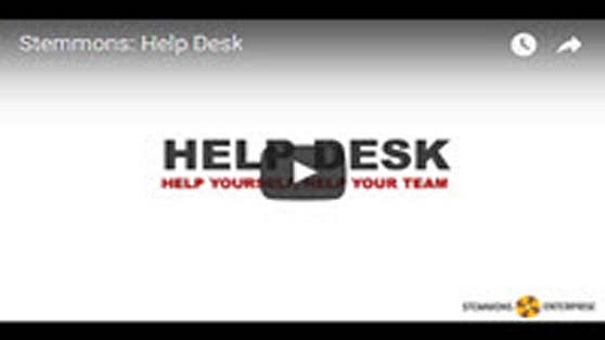 Help Desk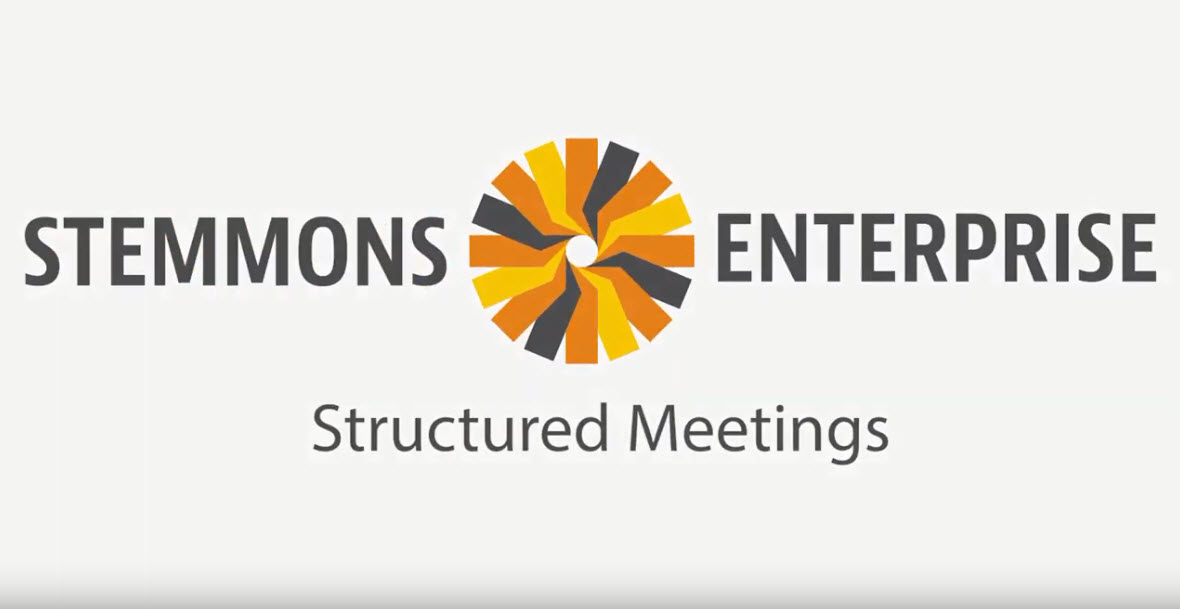 Structured Meetings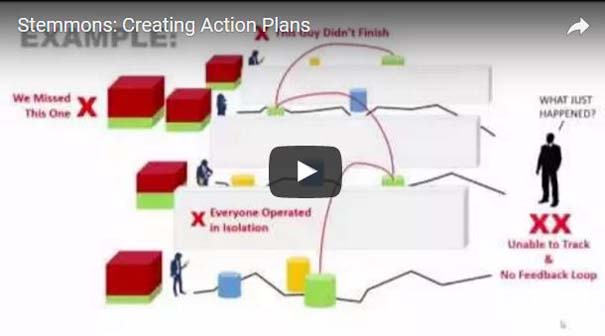 Creating Action Plans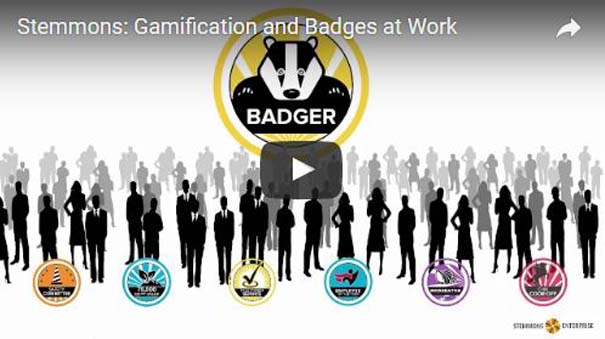 Gamification and Badges at Work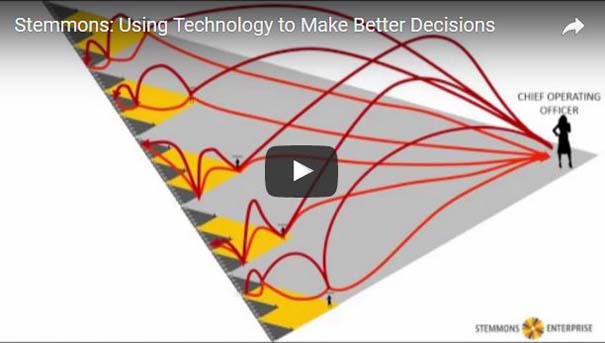 Make Better Decisions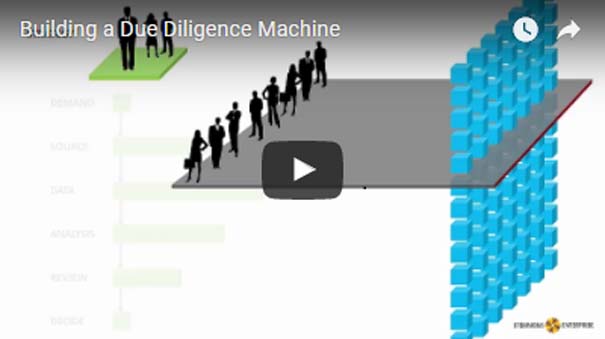 Building a Due Diligence Machine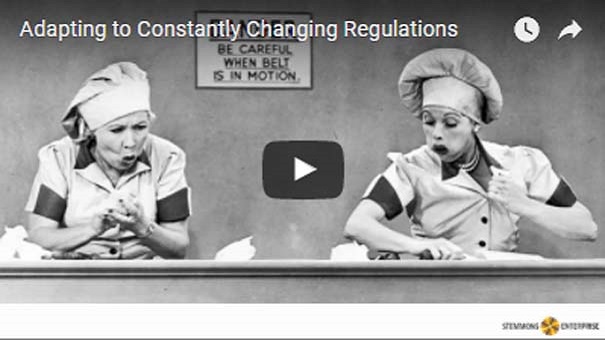 Adapting to Changing Regulations
The Power of Abstract Architecture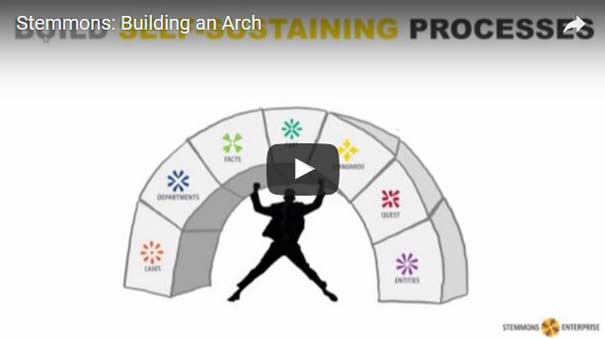 Building an Arch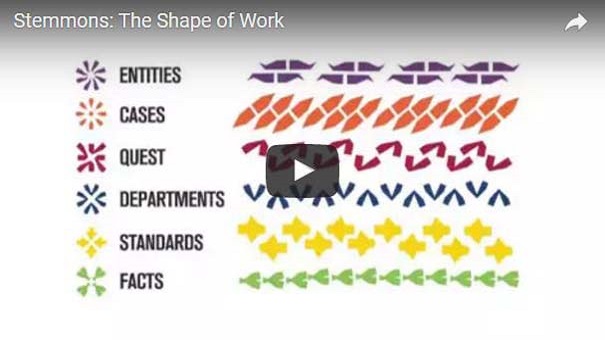 The Shape of Work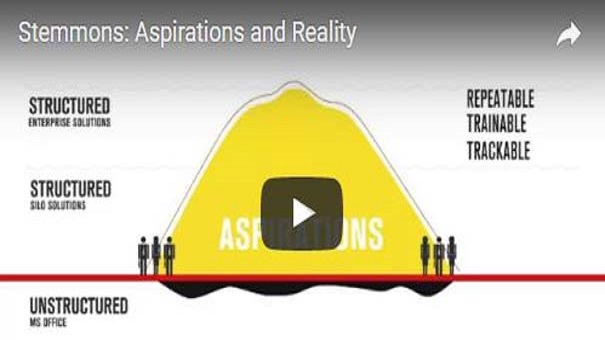 Aspirations and Reality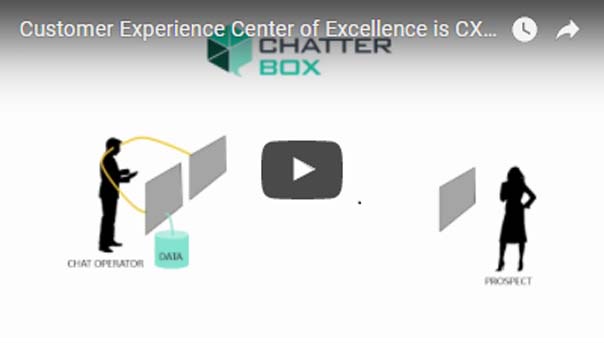 Centers of Excellence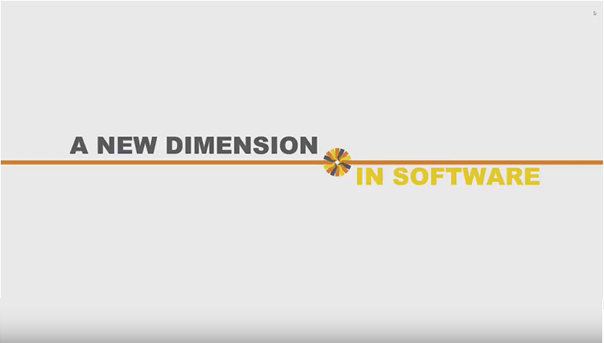 A New Dimension in Software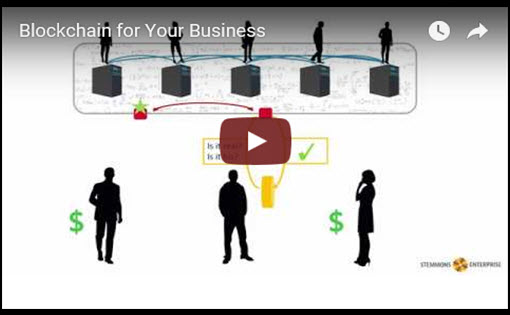 Blockchain for Your Business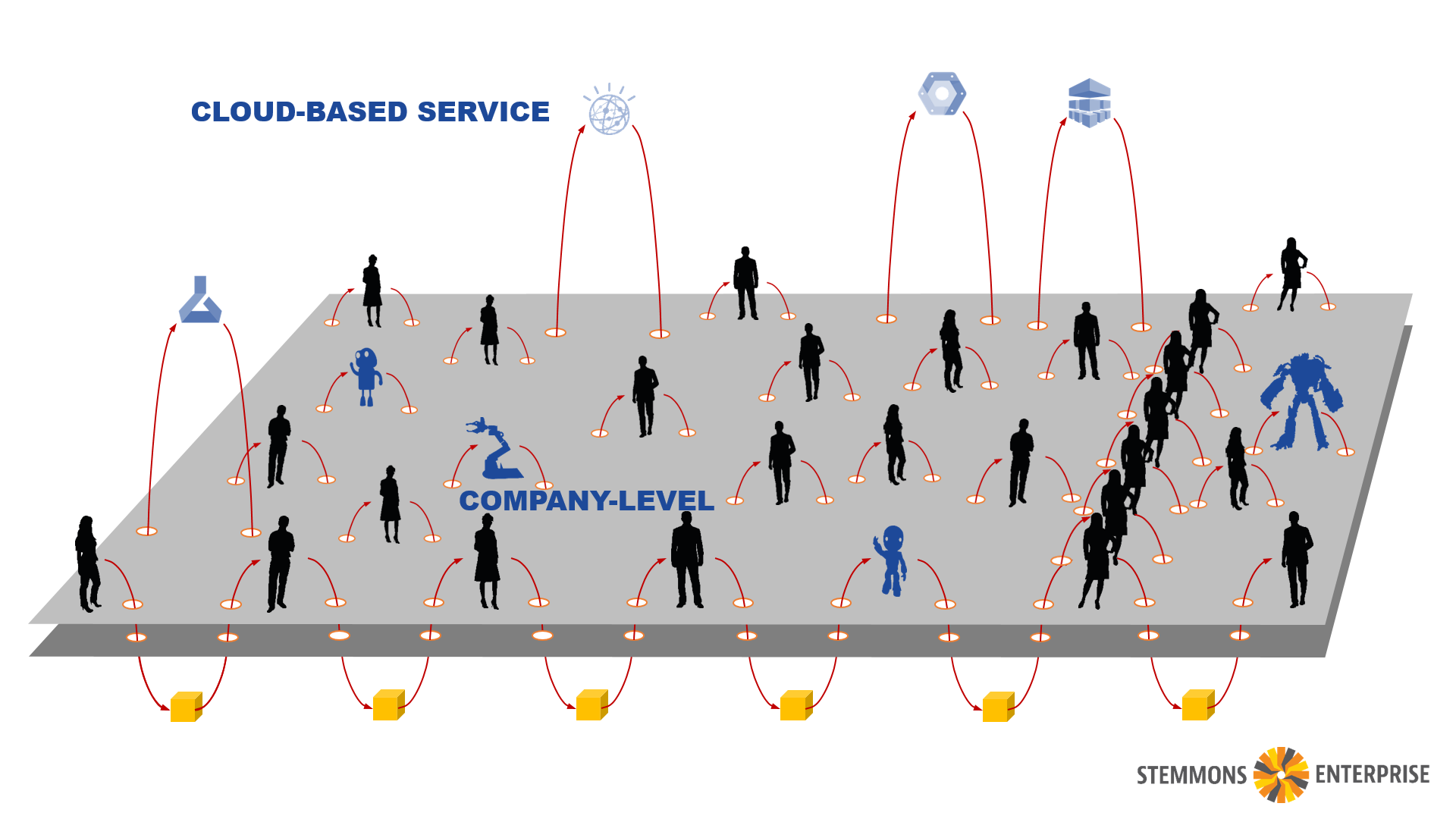 Artificial Intelligence Now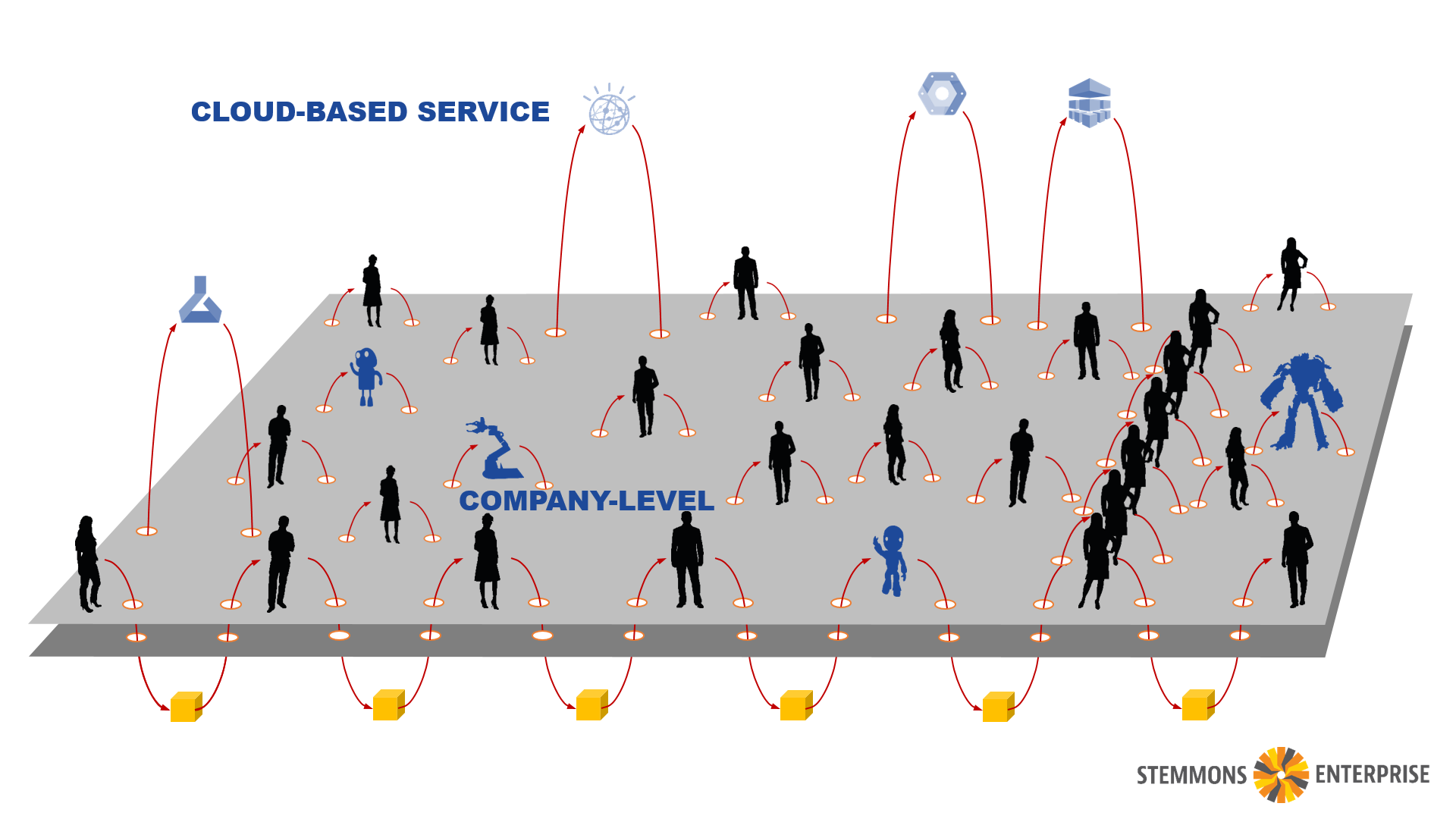 Artificial Intelligence Now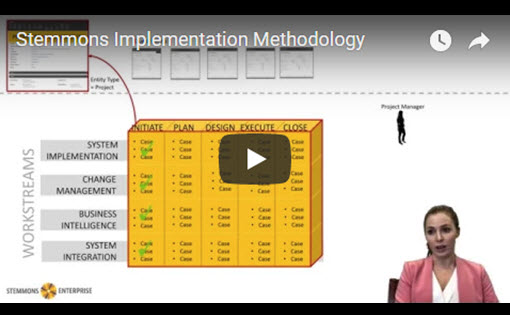 Implementation Methodology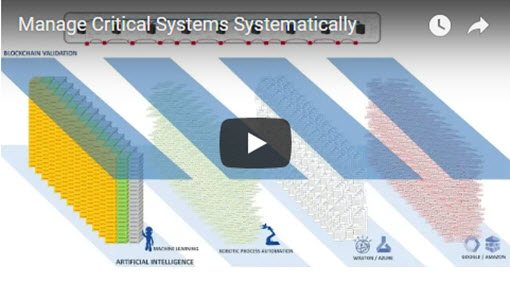 Manage Critical Systems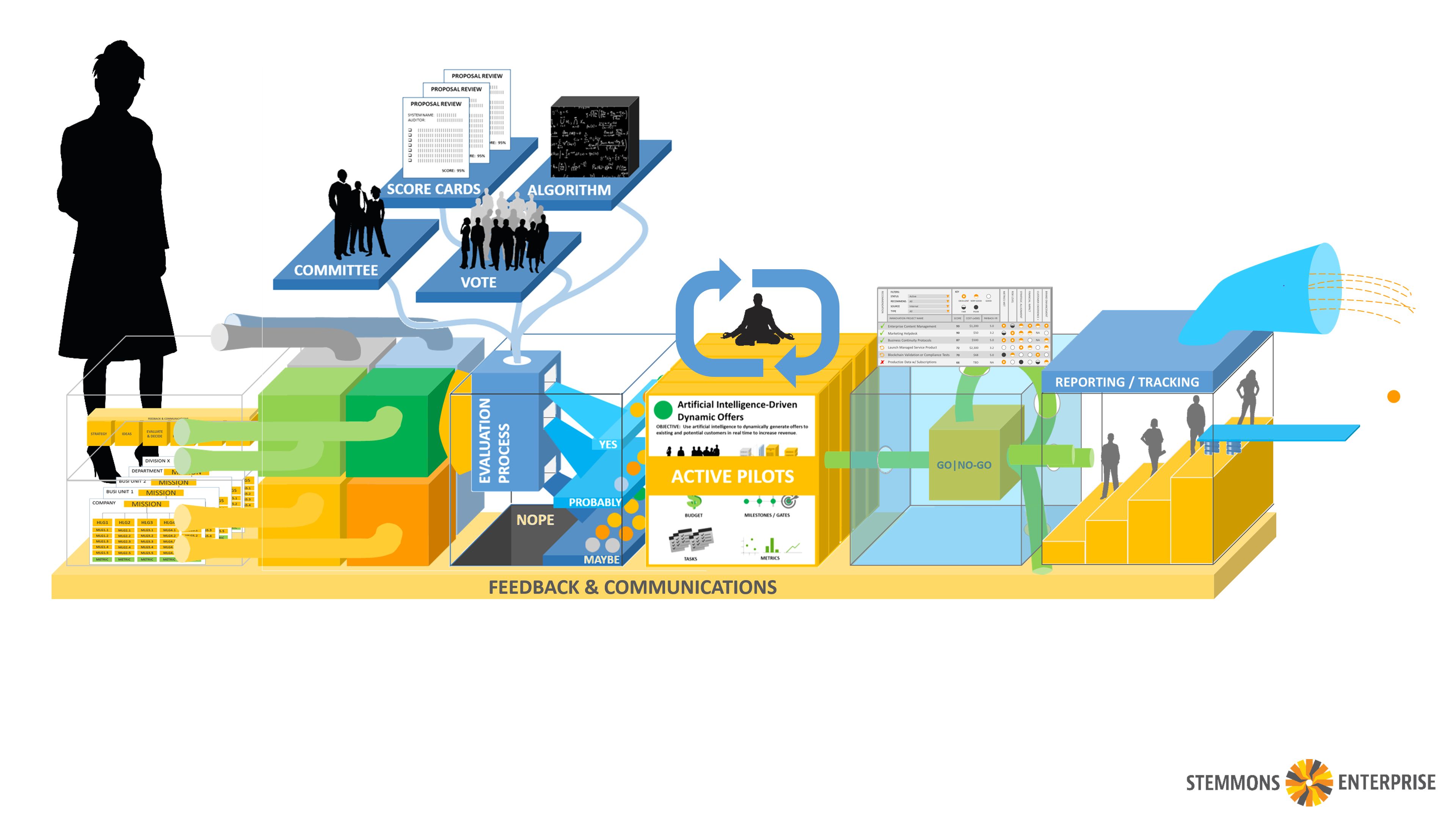 Building an Innovation Practice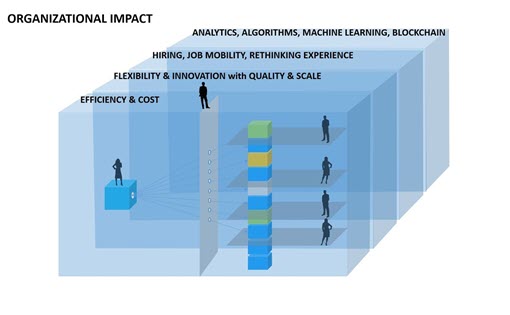 Talking about Stemmons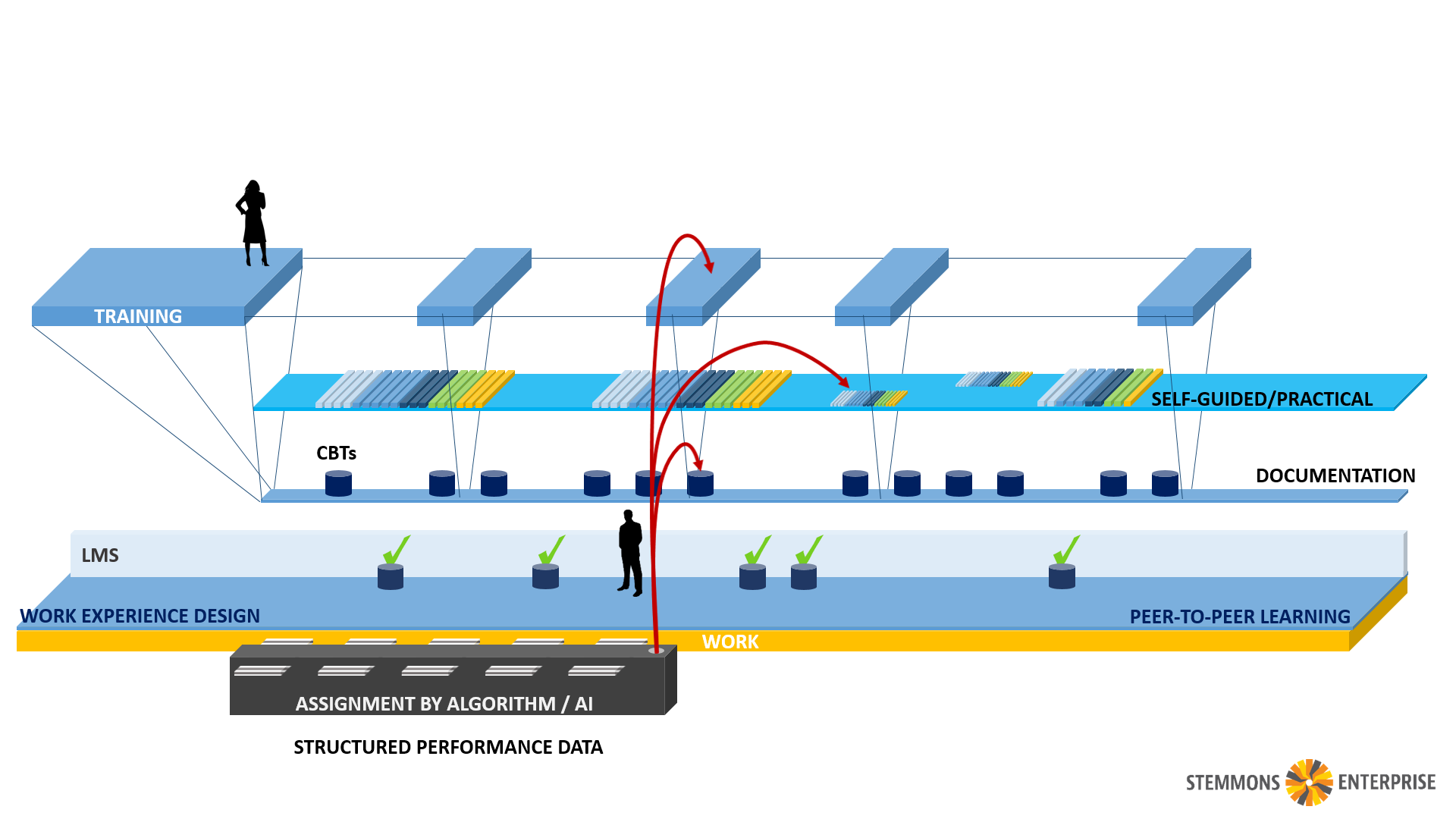 Training Re-Envisioned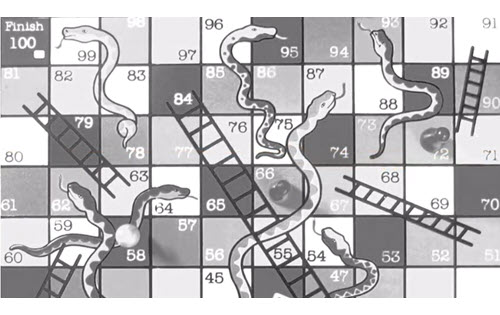 Order Matters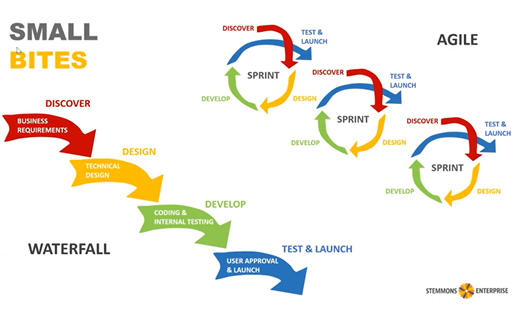 Managing Change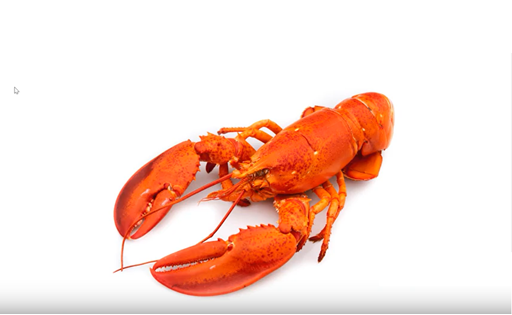 Enterprise Platform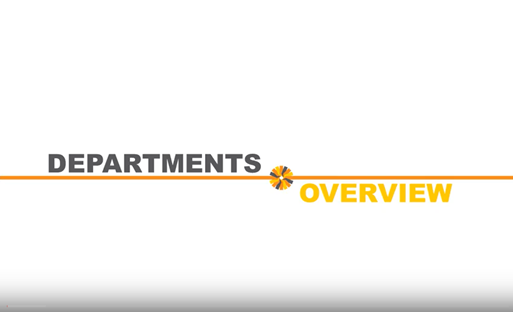 Departments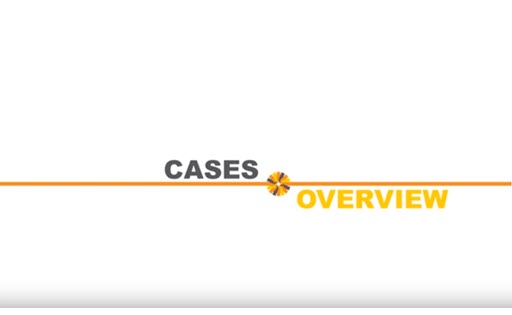 Cases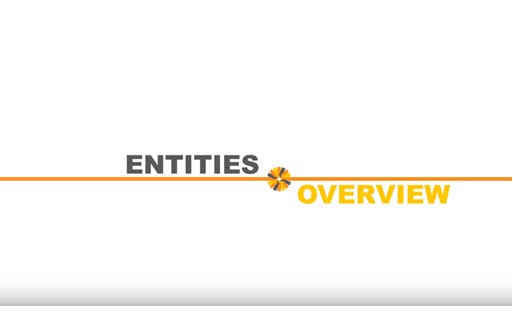 Entities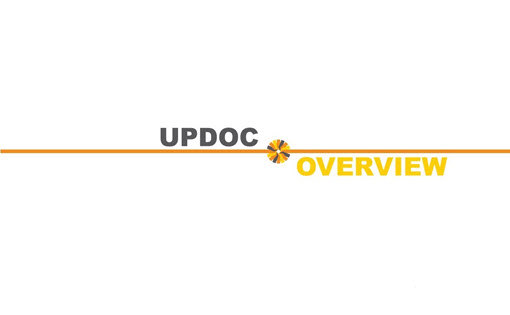 UpDoc Overview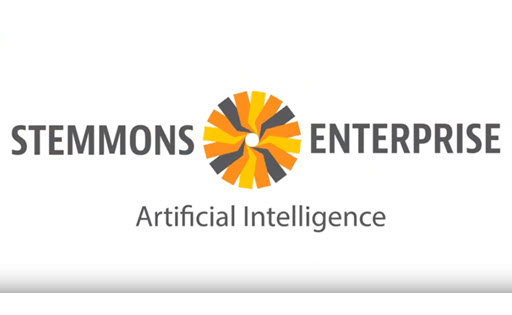 Stemmons: Artificial Intelligence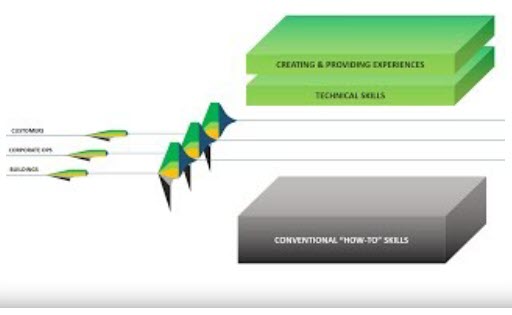 Adapting to Change in Real Estate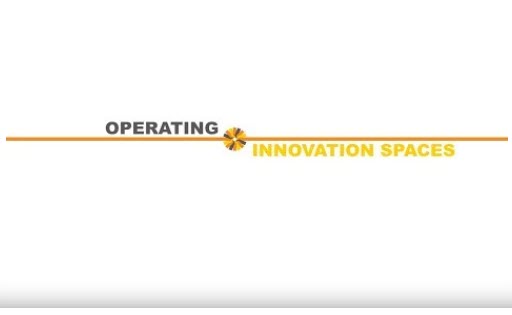 Operating Innovation Spaces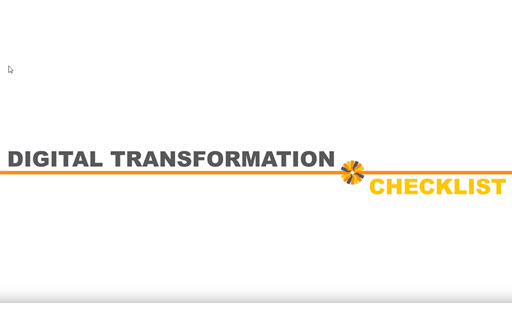 Digital Transformation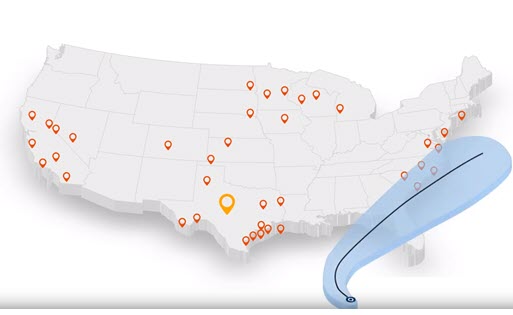 Business Continuity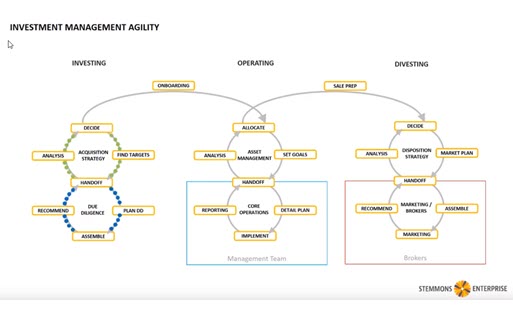 Investment Management Framework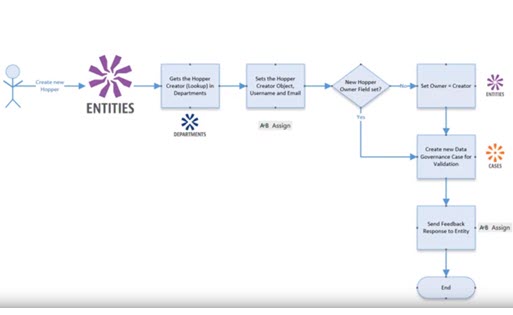 Static Path Workflow (Part I)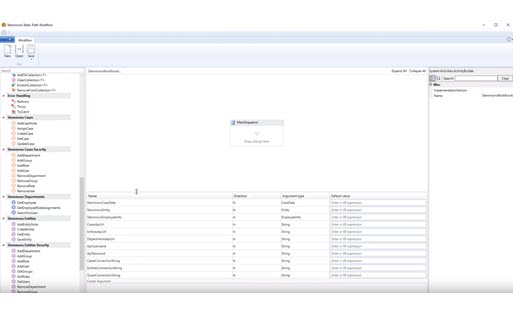 Static Path Workflow (Part 2)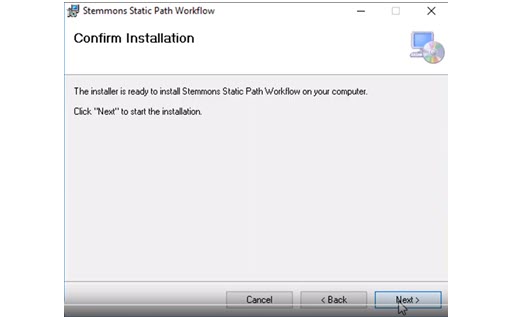 Static Path Workflow (Part 3)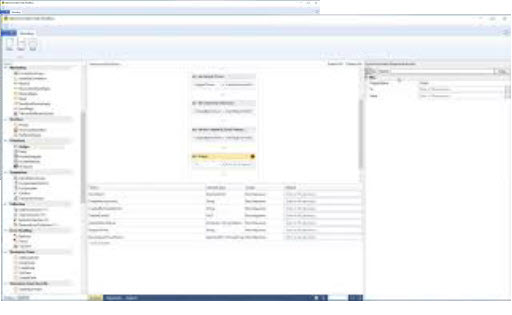 Static Path Workflow (Part 4)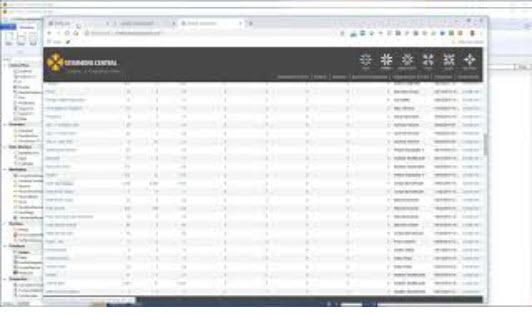 Static Path Workflow (Part 5)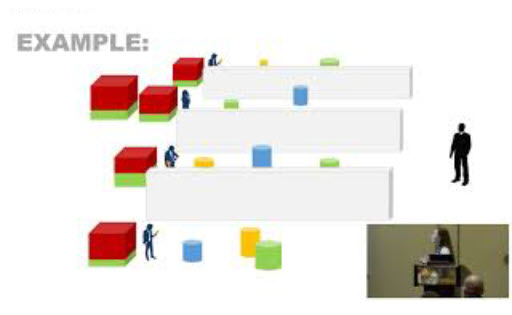 Action Plans - User Conference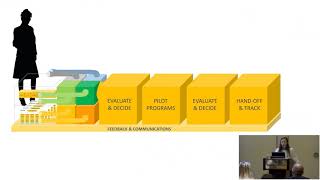 Innovation Practice - Live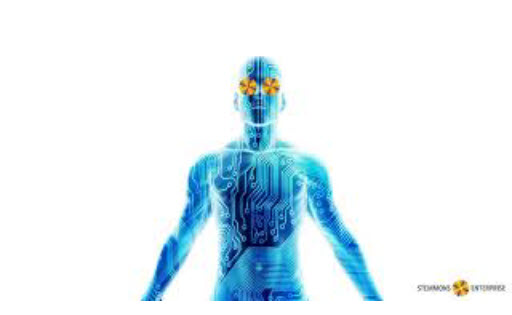 Systems Lead To Meaningful Work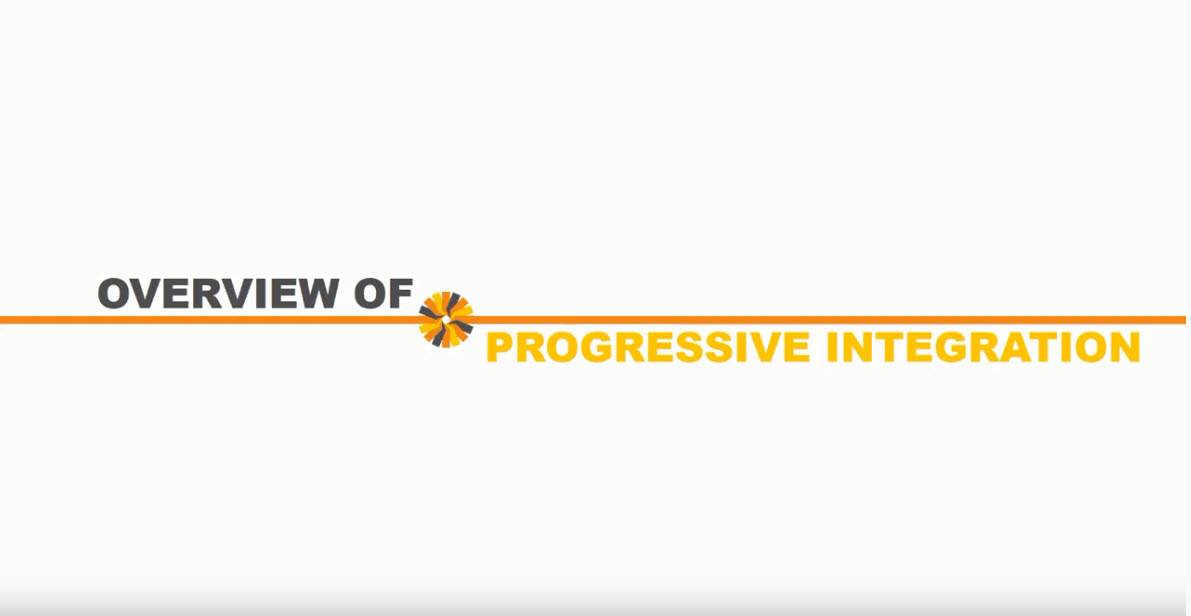 Progressive Integration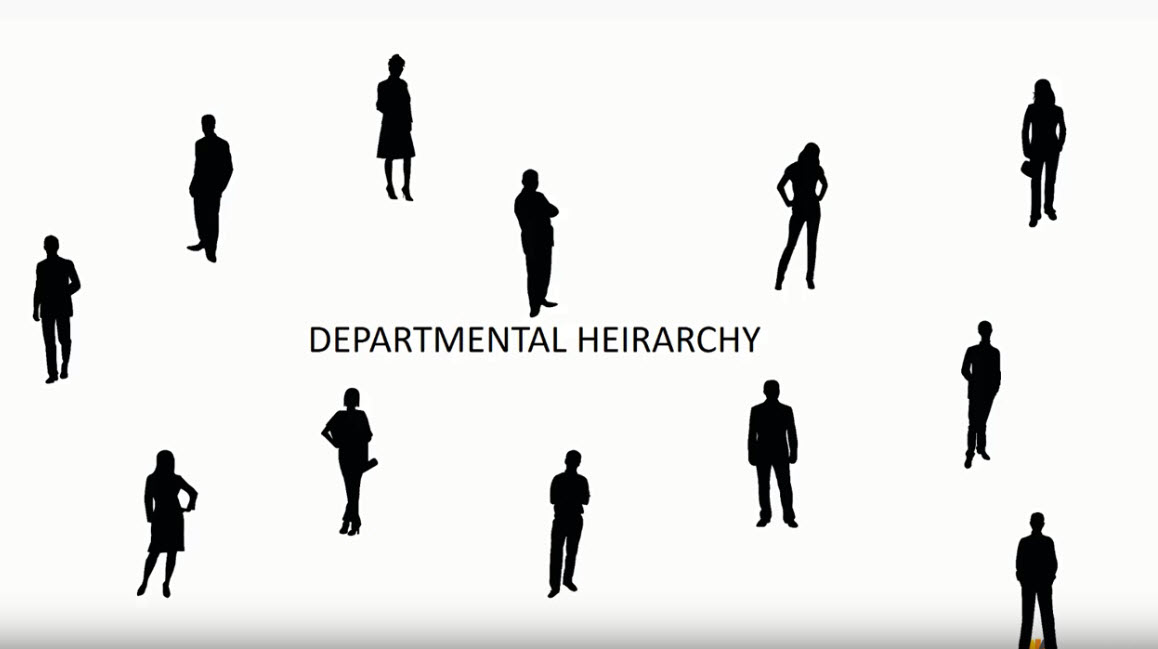 Departmental Hierarchy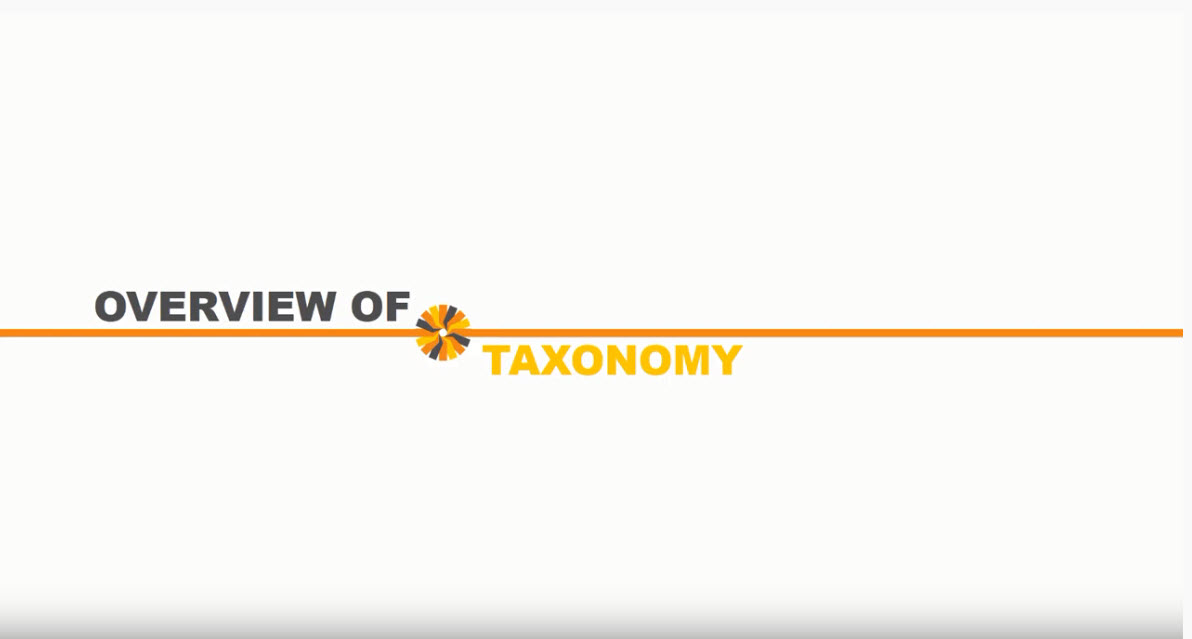 Overview of Taxonomy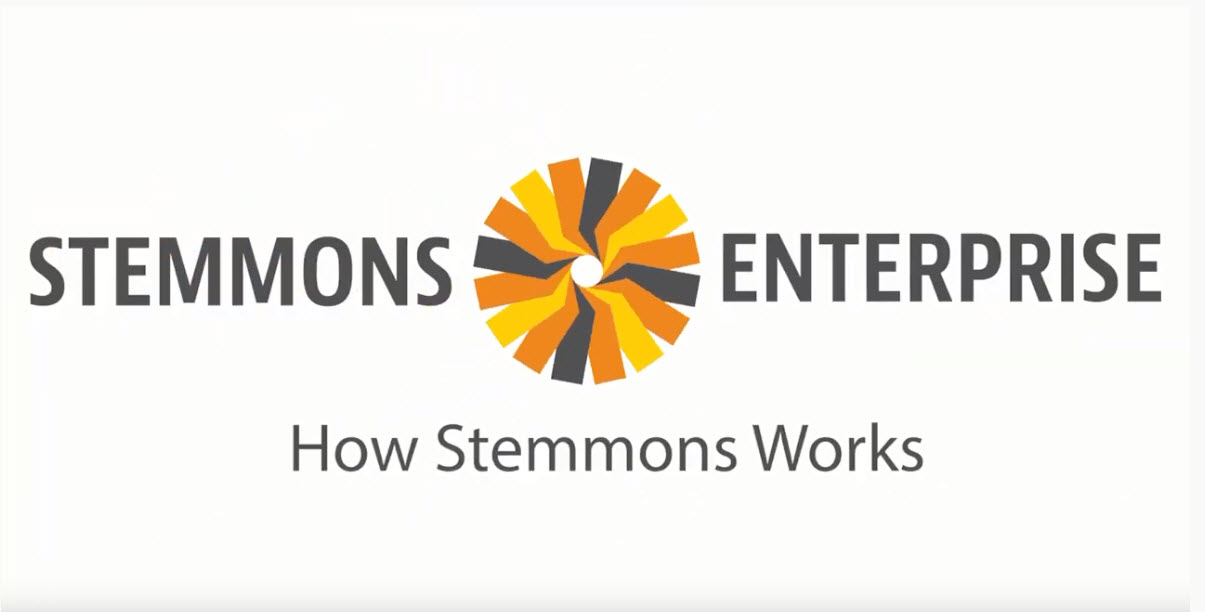 How Stemmons Works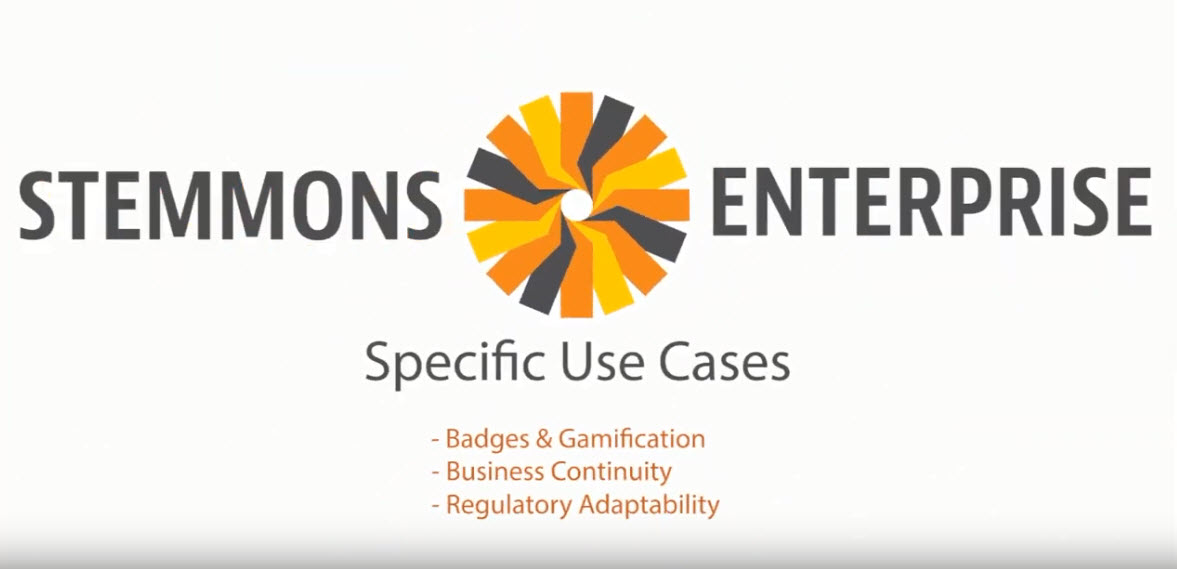 Specific Use Cases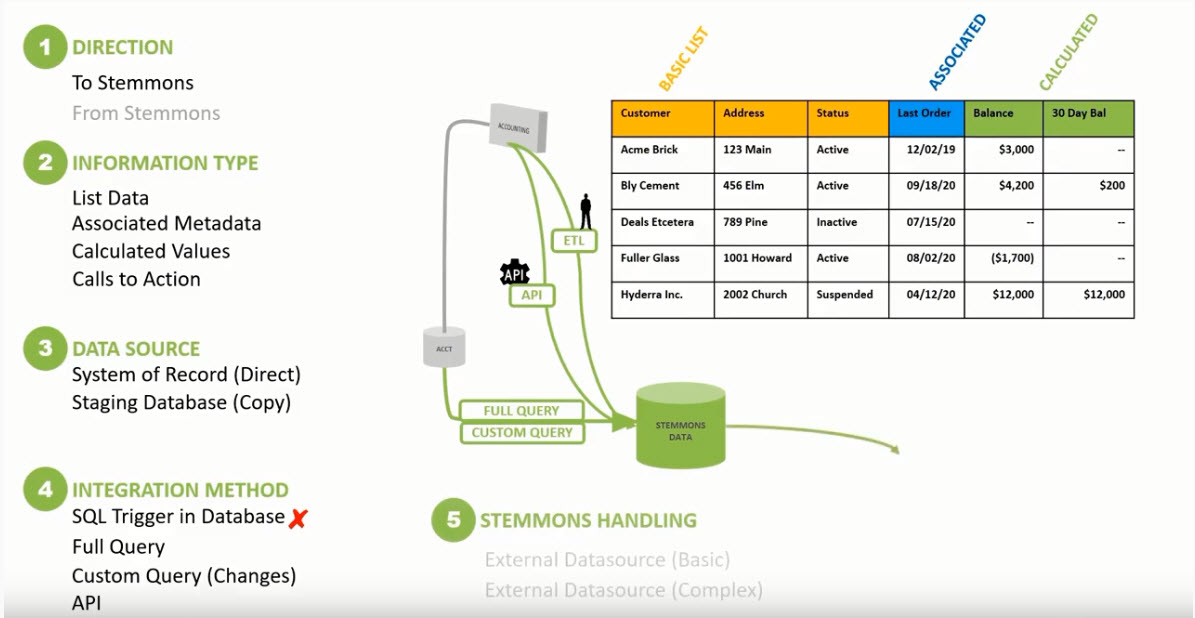 Taxonomy and Integration

Organizational Change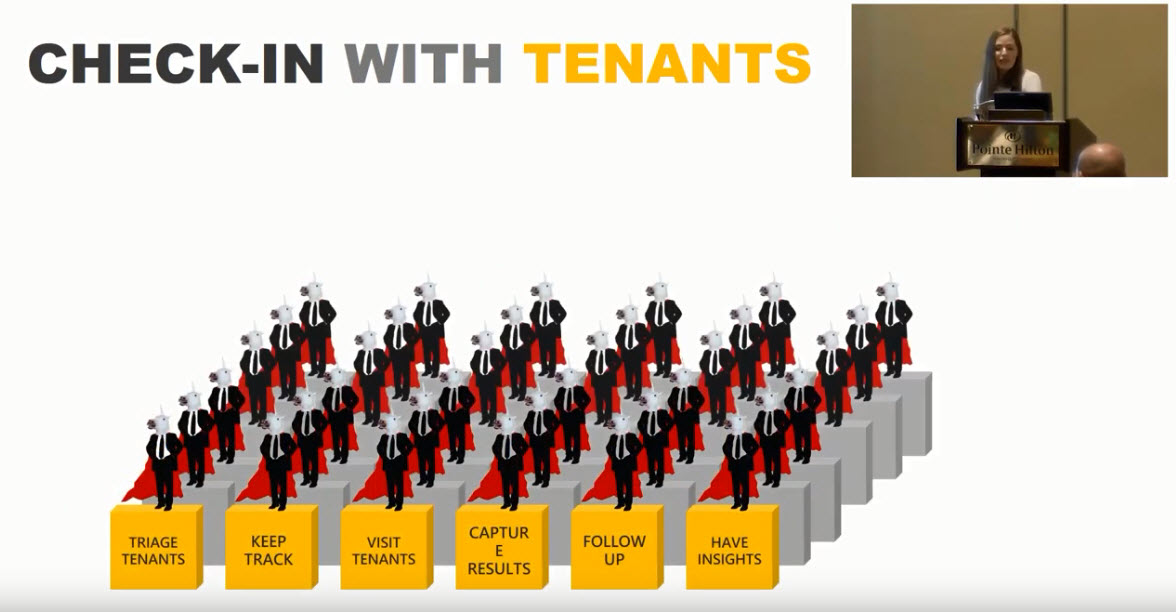 Customer Check Ins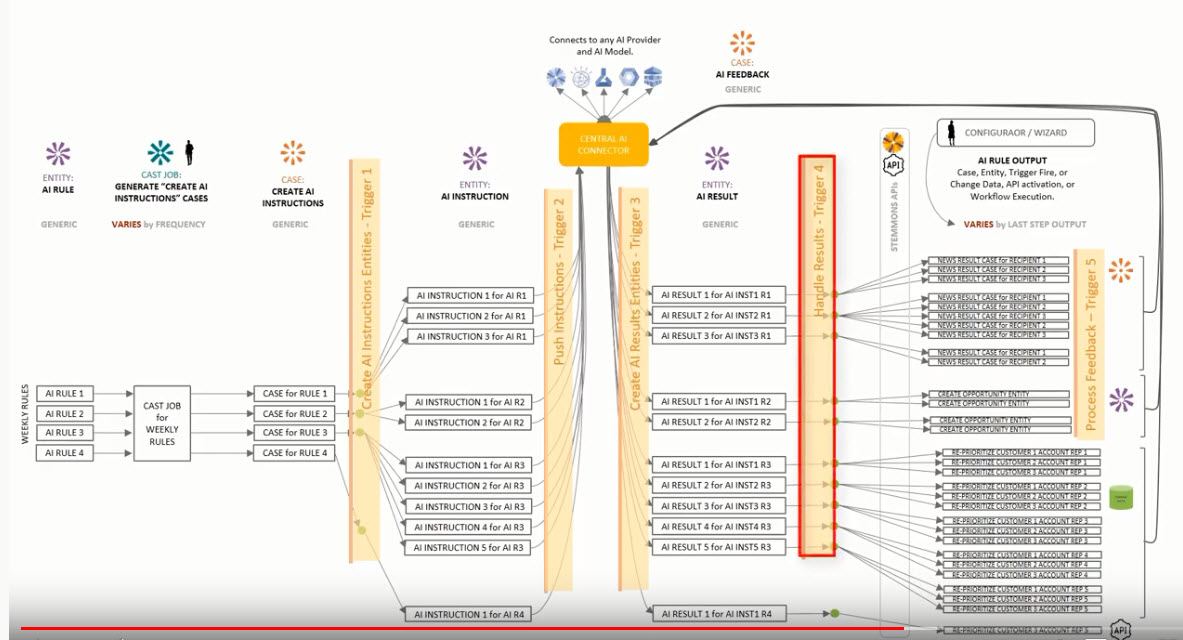 Central AI Connector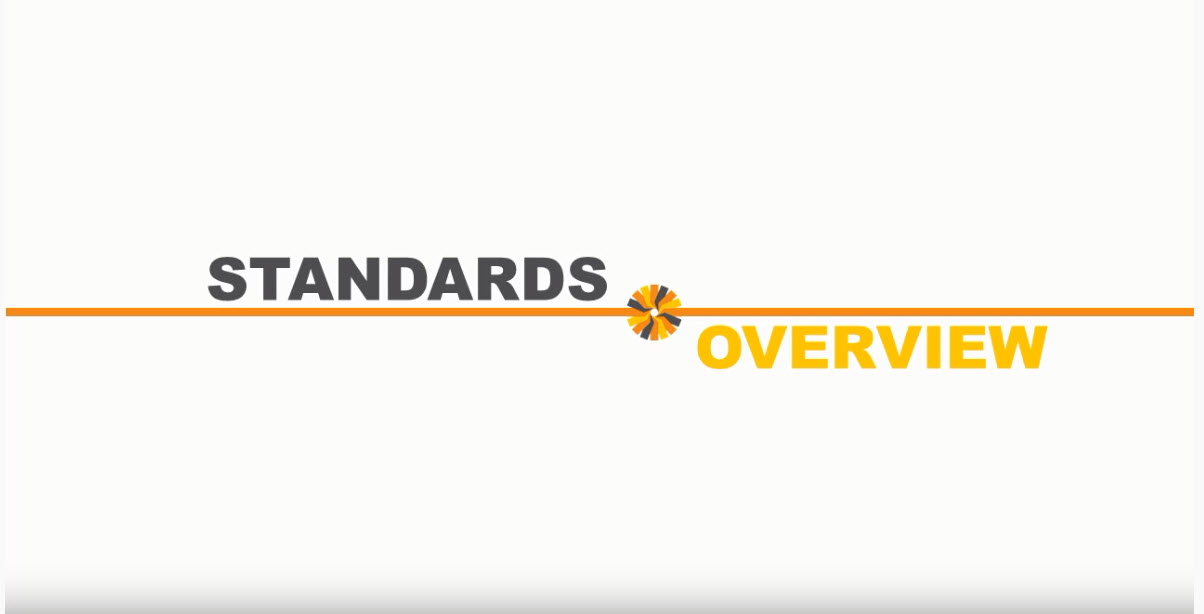 Standards Overview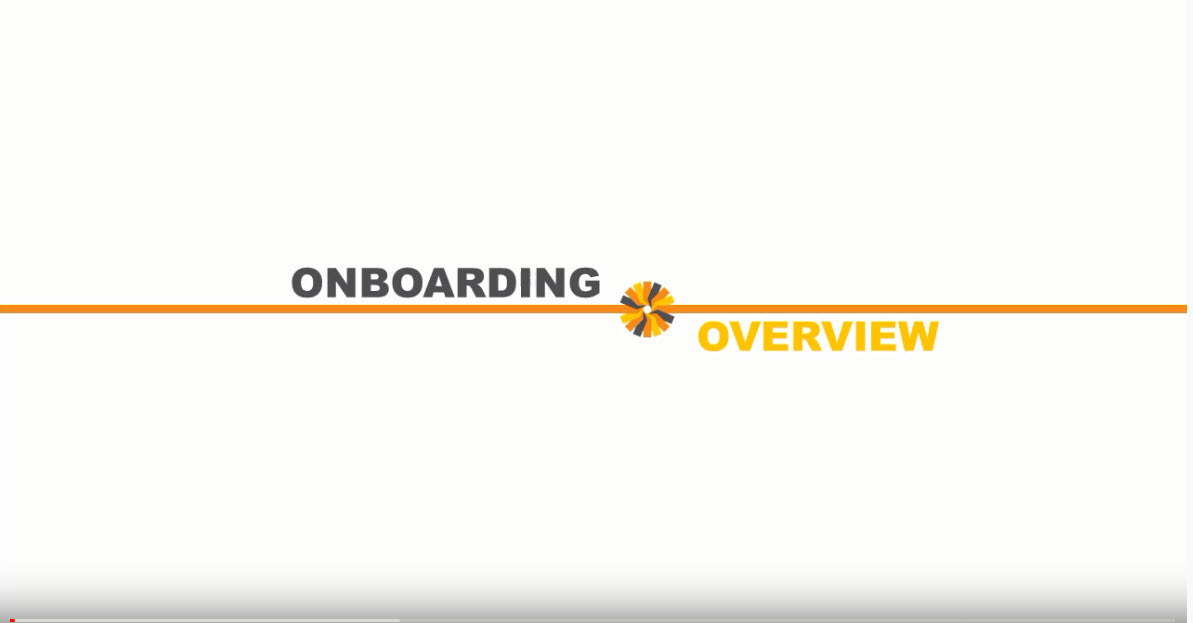 Onboarding Overview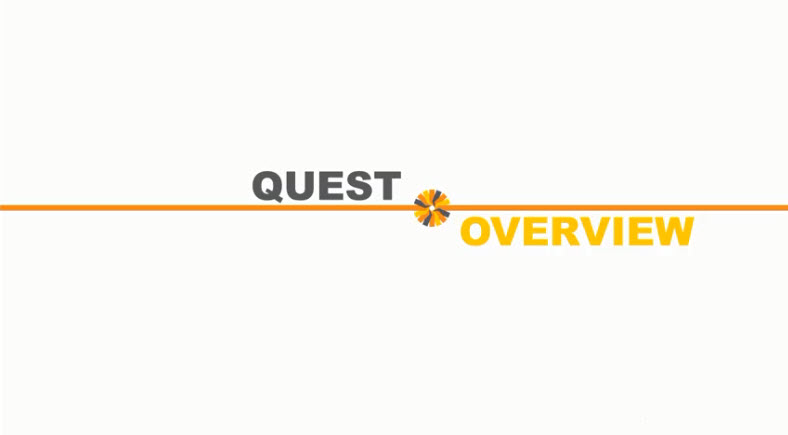 Quest Overview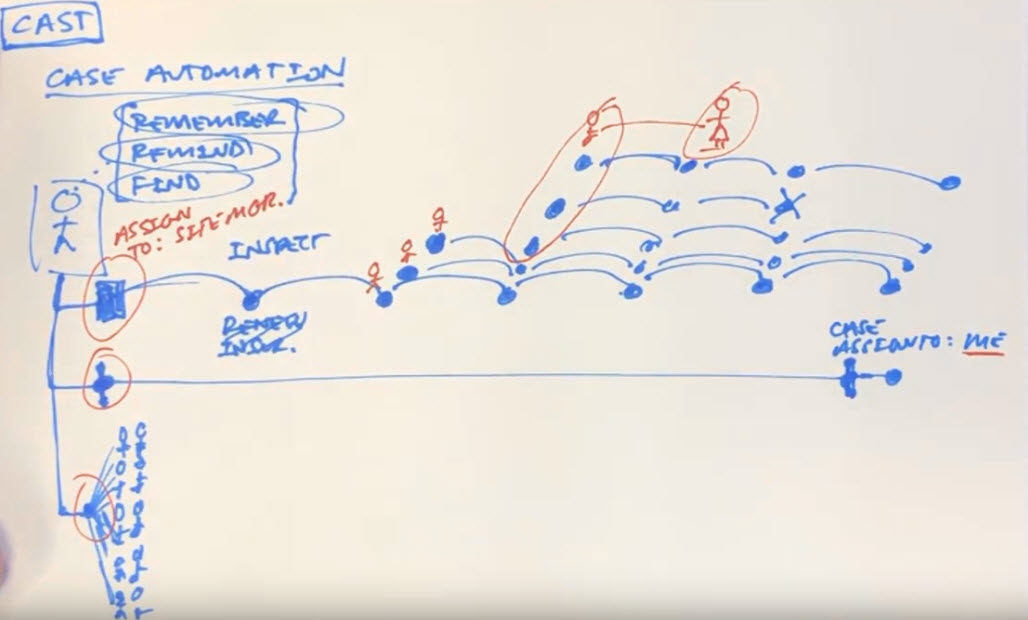 Cast Overview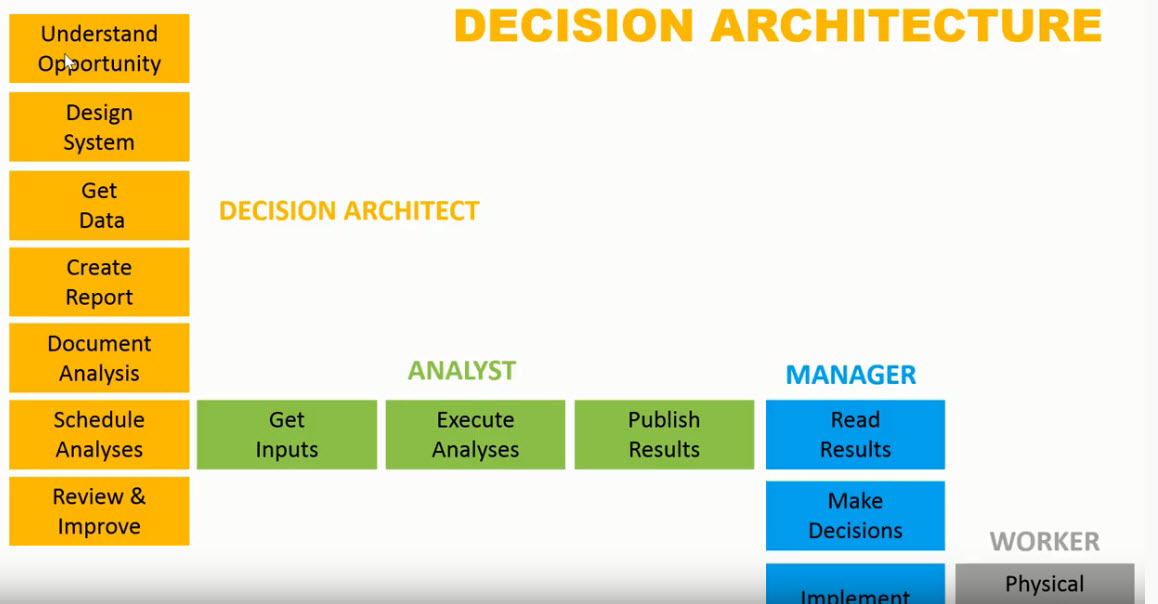 Power User Orientation Live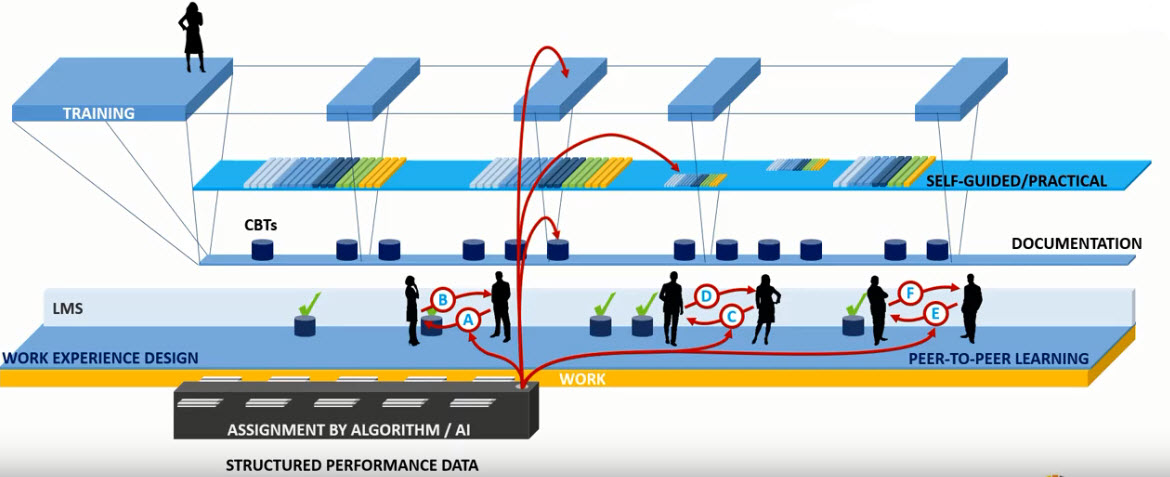 Re-Envisioning Training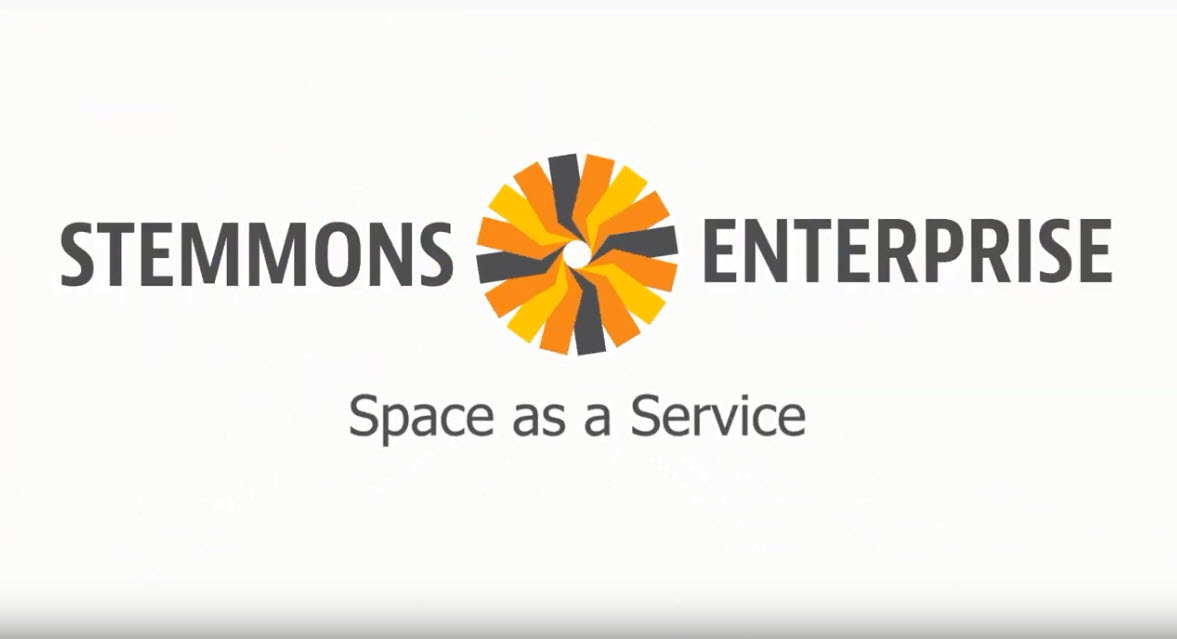 Space as a Service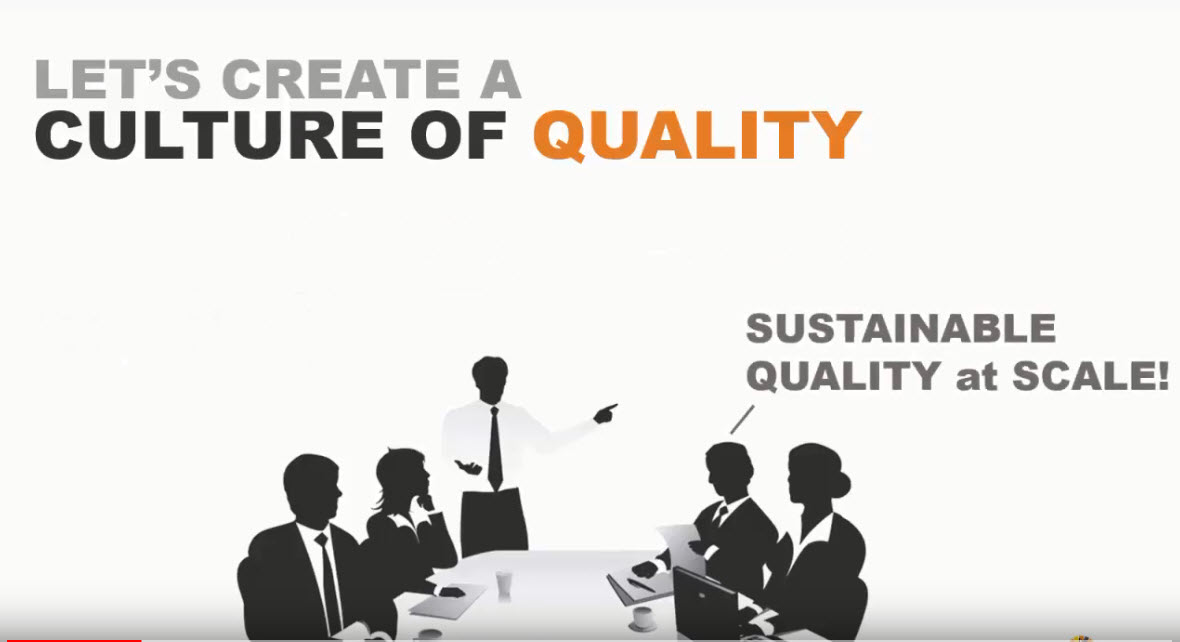 The Quality Assurance Exchange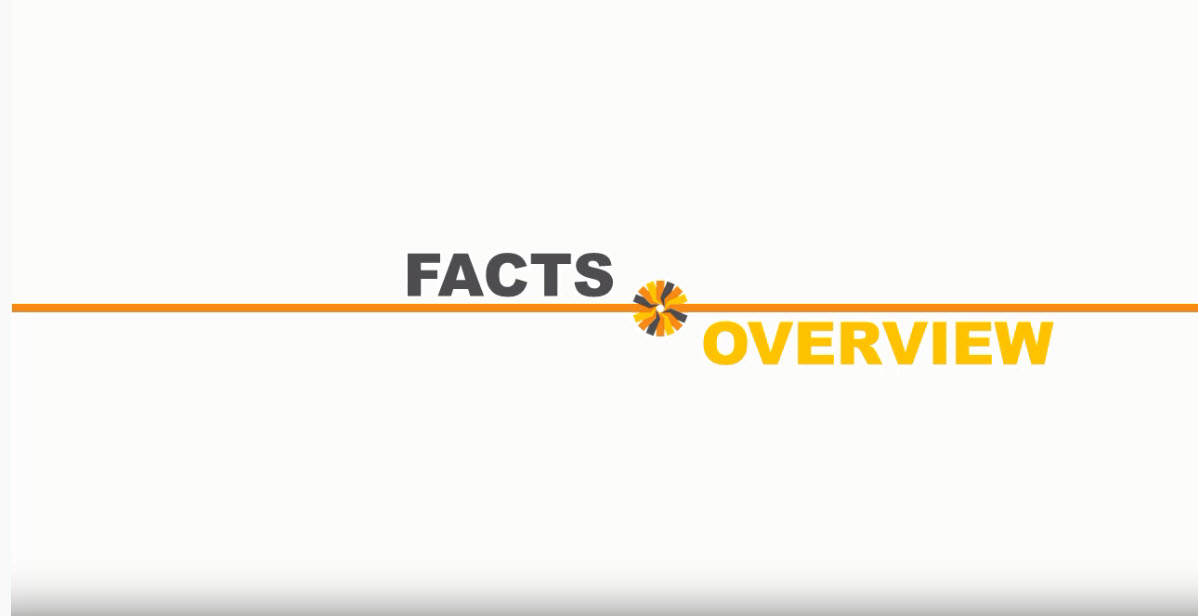 Facts Overview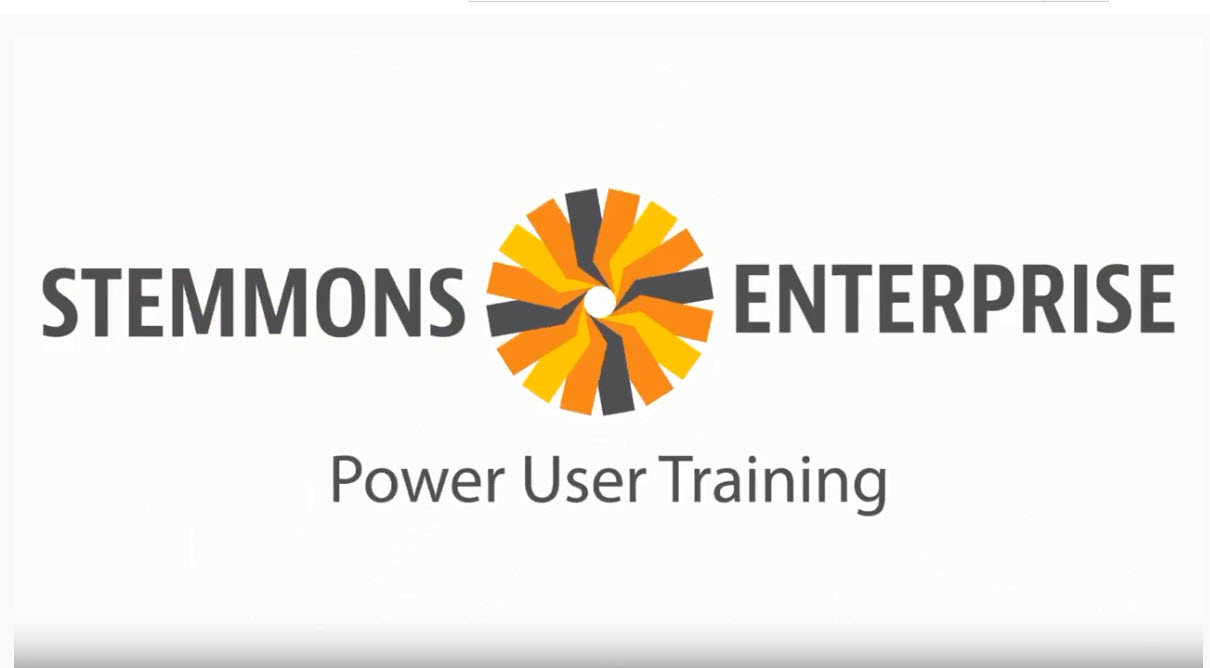 Power User Training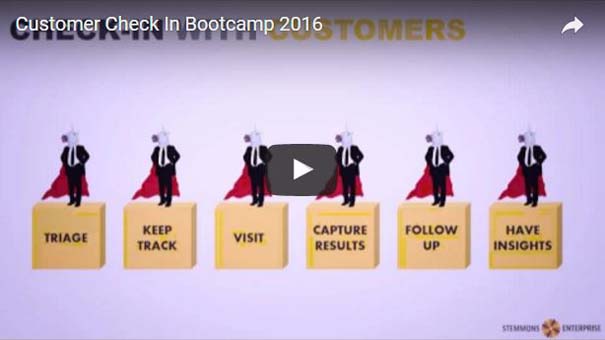 Customer Check Ins (2016 Bootcamp)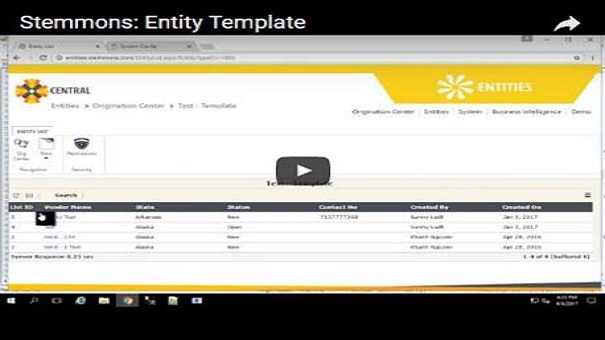 Stemmons Entity Template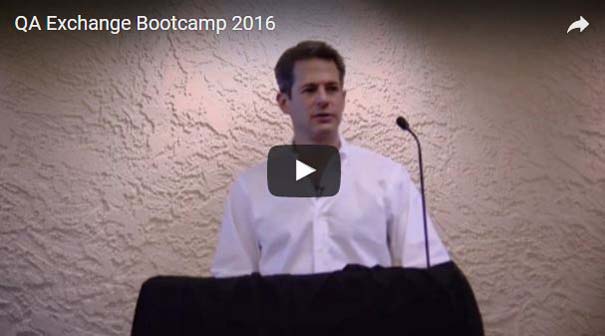 QA Exchange (2016 Bootcamp)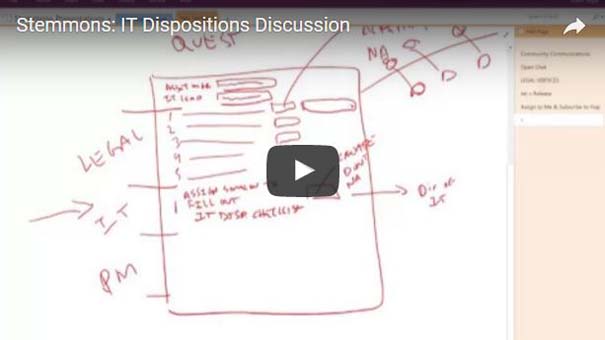 IT Dispositions Discussion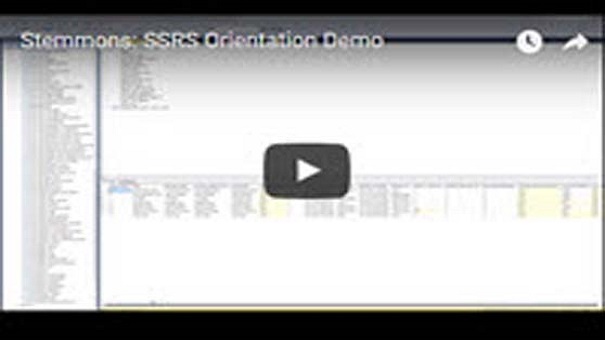 SSRS Orientation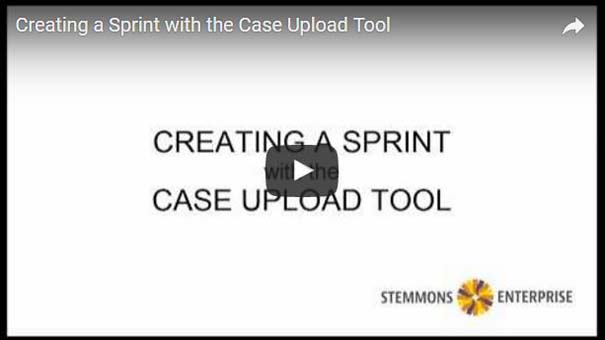 Creating a Sprint with the Case Upload Tool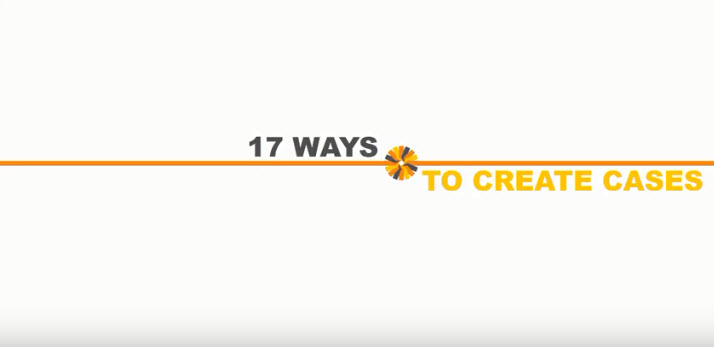 17 Ways to Create Cases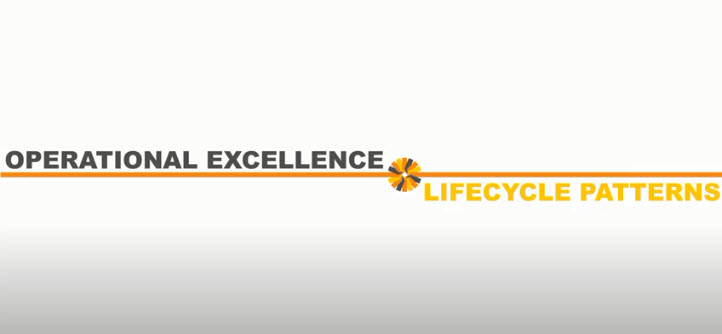 Operational Excellence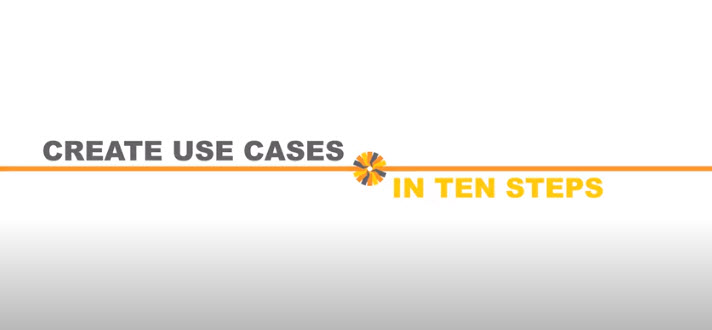 Create Use Cases in Ten Steps

Explaining Stemmons System Codes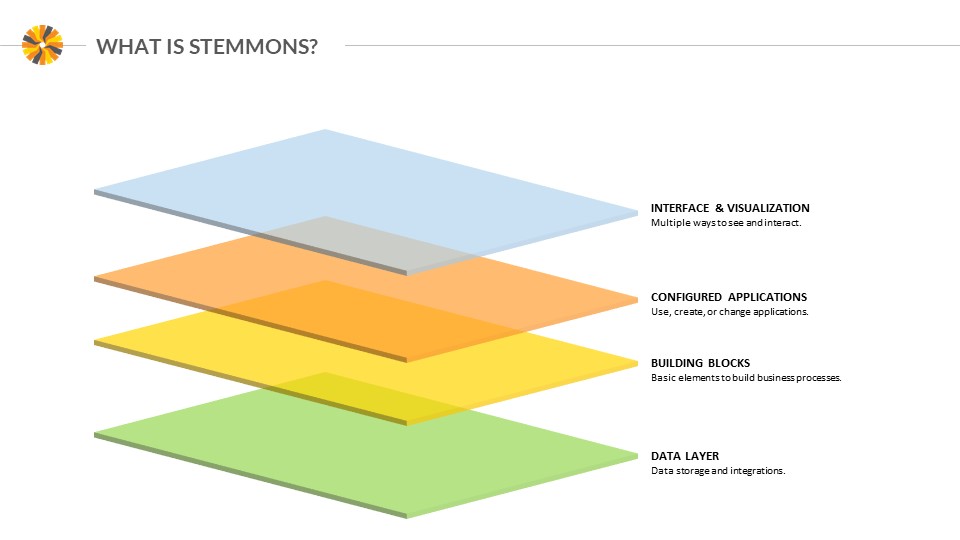 Stemmons Enterprise Introduction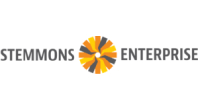 Making Real Estate Fun Again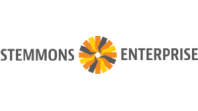 Applications for Real Estate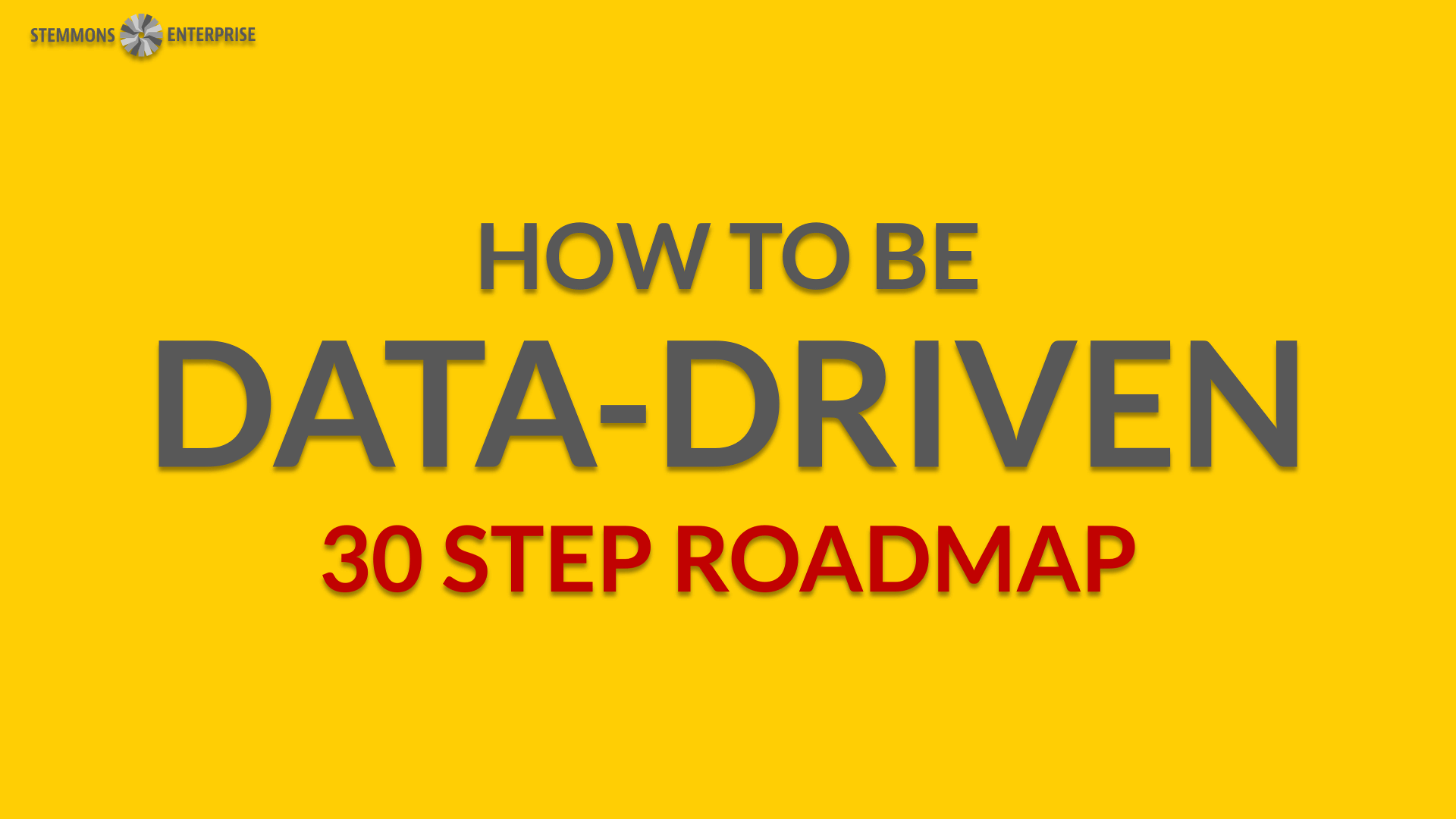 Being Data Driven-30 Step Roadmap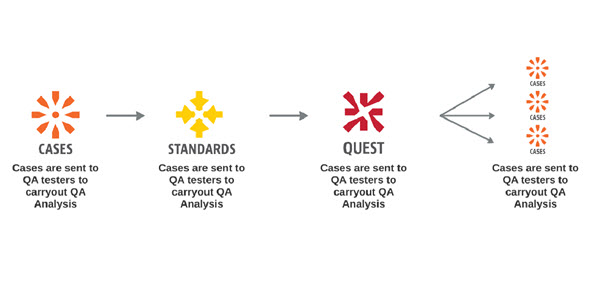 Quality Assurance
Manage the QA life cycle by organizing tasks and ensuring they are assigned to the correct person.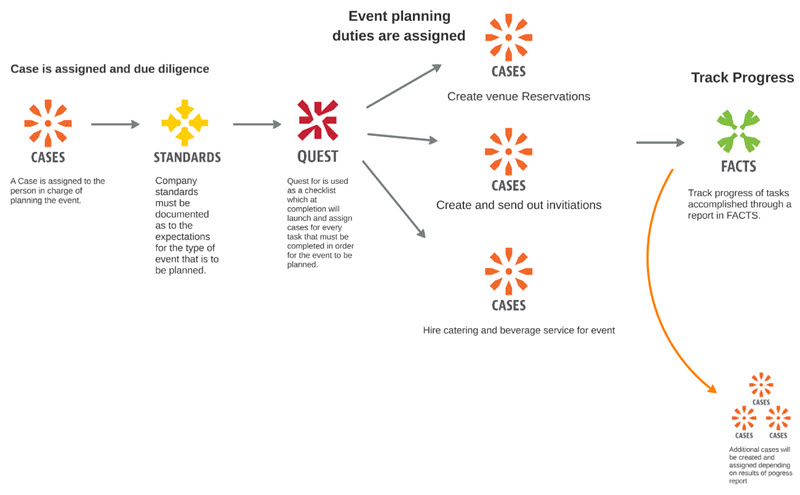 Event Tracking
Use Stemmons to simplify tasks when planning or tracking an event.

Customer Onboarding
On-boarding a new customer will involve multiple aspects, Stemmons Central will make sure that every step is done correctly.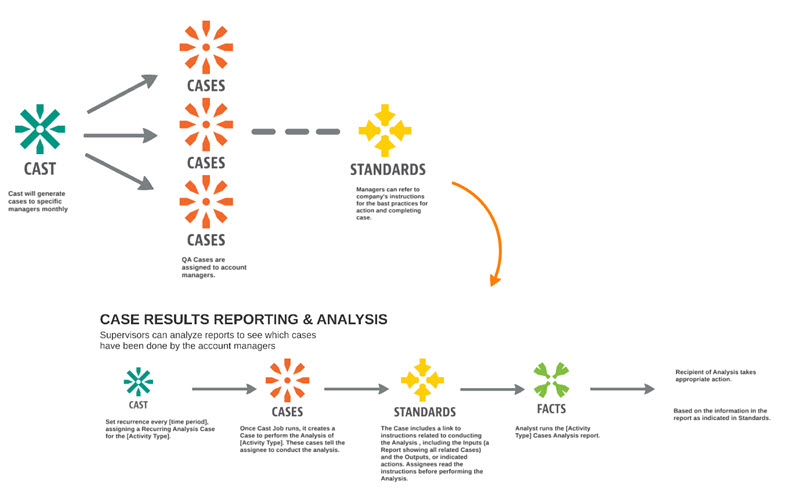 Account QA Track II (Pitching)
Making sure that QA duties and reports are accomplished in an efficient and timely manner is simplified using Stemmons.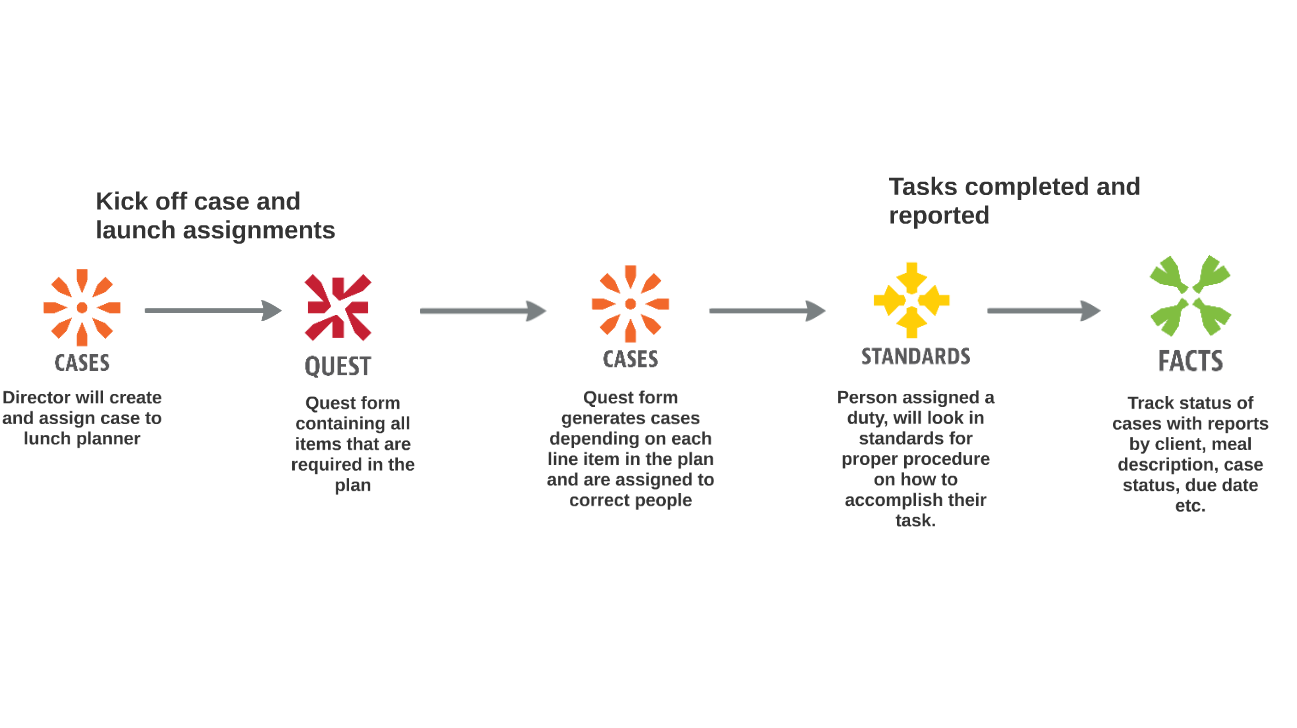 Client Lunch/Dinner Planning
Use Stemmons in order to accomplish tasks associated in the set up of a Lunch or Dinner meetings.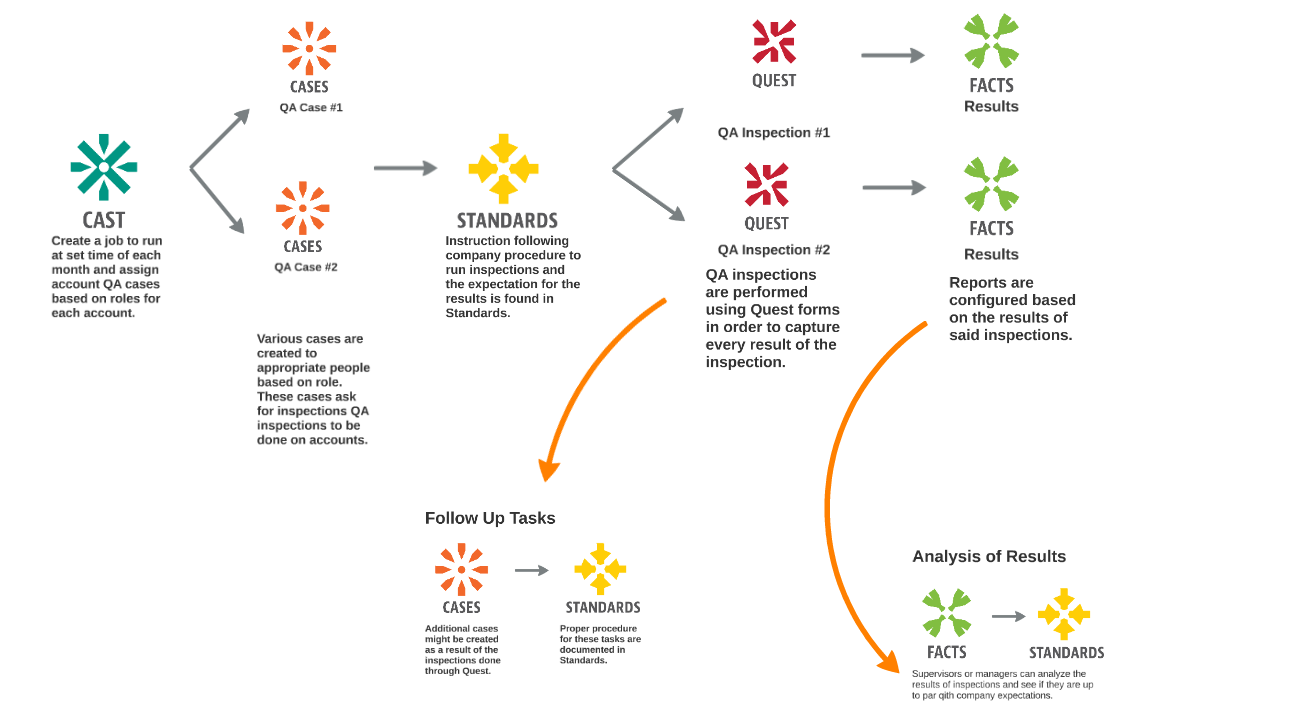 Account Management QA
Stemmons aides in successfully and efficiently executing account management activities.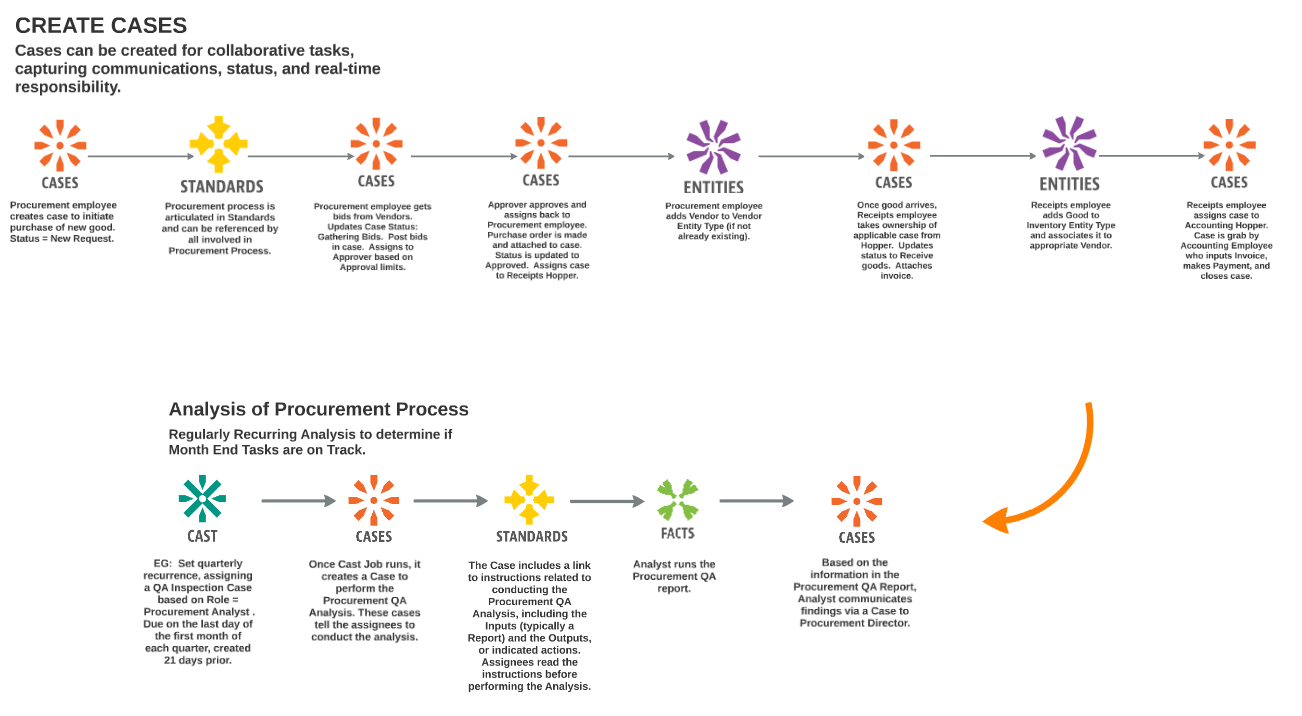 Procure to Pay
Task management of procurement process from request of good to payment of good.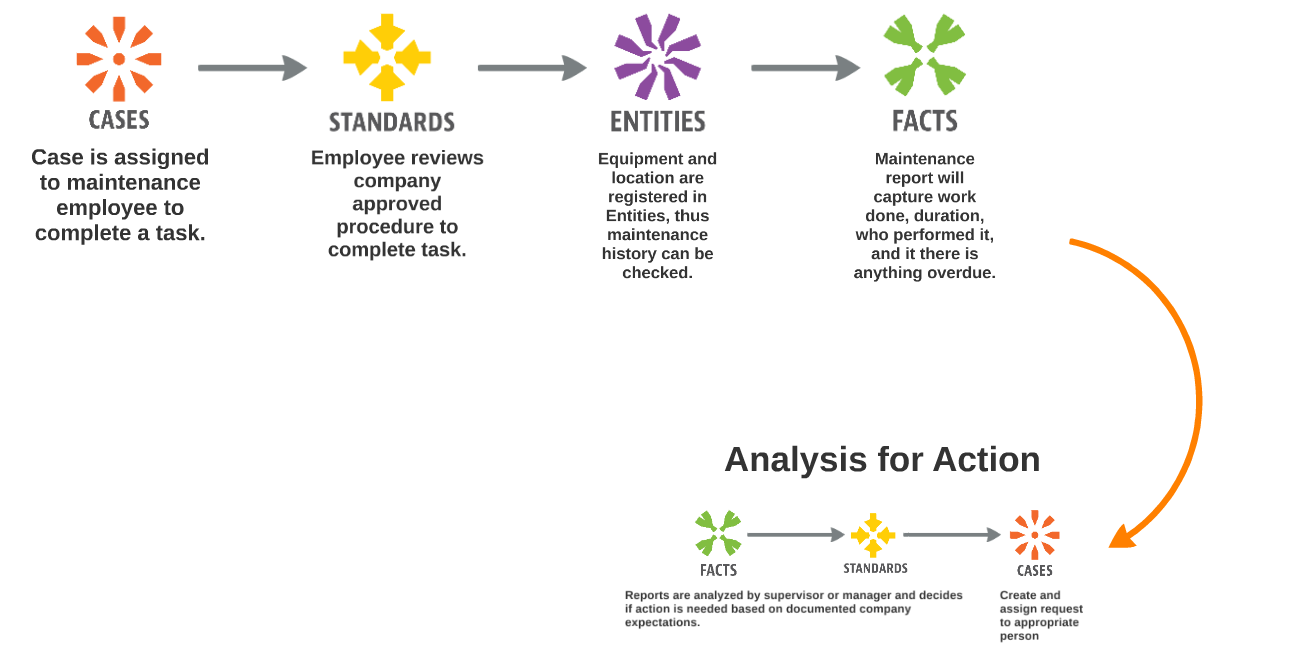 Maintenance Request Management
Manage and resolve maintenance issues or request and track progress of said tasks.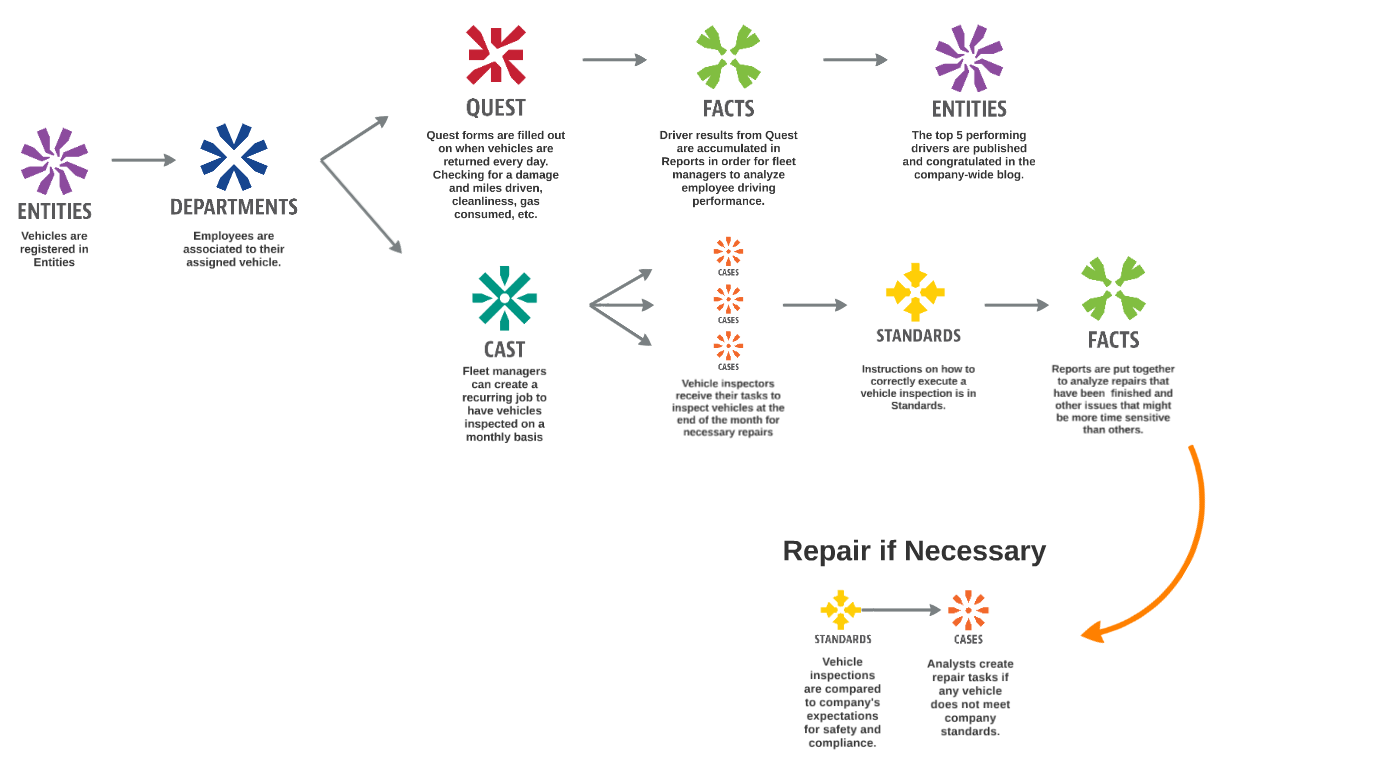 Vehicle Management
Manage and track company vehicles, their assigned drivers, their performance and vehicle status with Stemmons Central.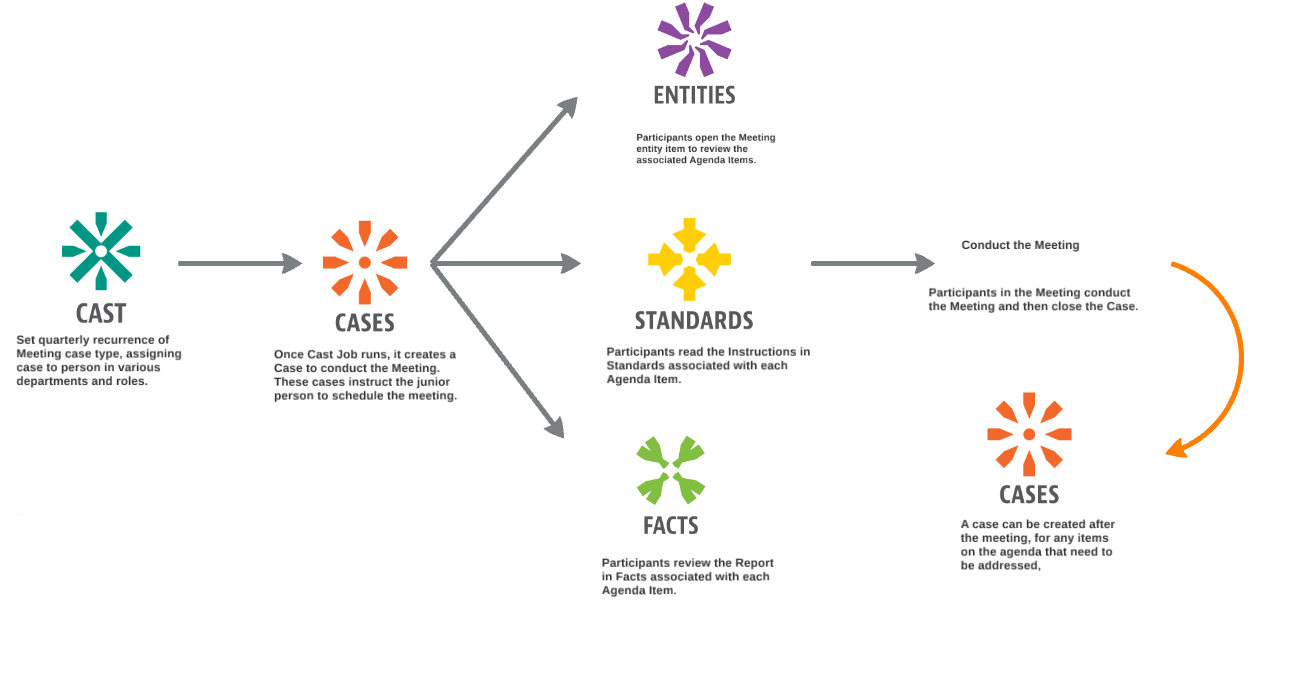 Structured Meetings
Manage the organization and outcome of a structured meeting.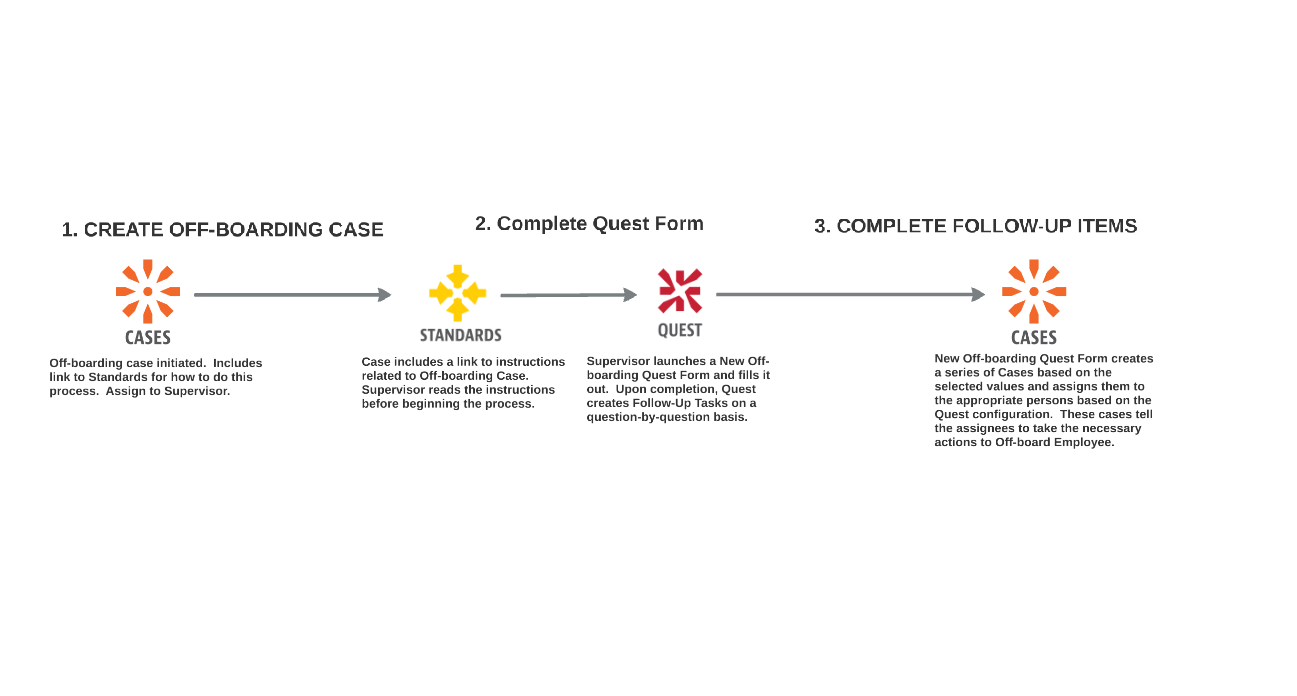 Off-Boarding (General)
Manage tasks necessary when off-boarding an employee, equipment, or client.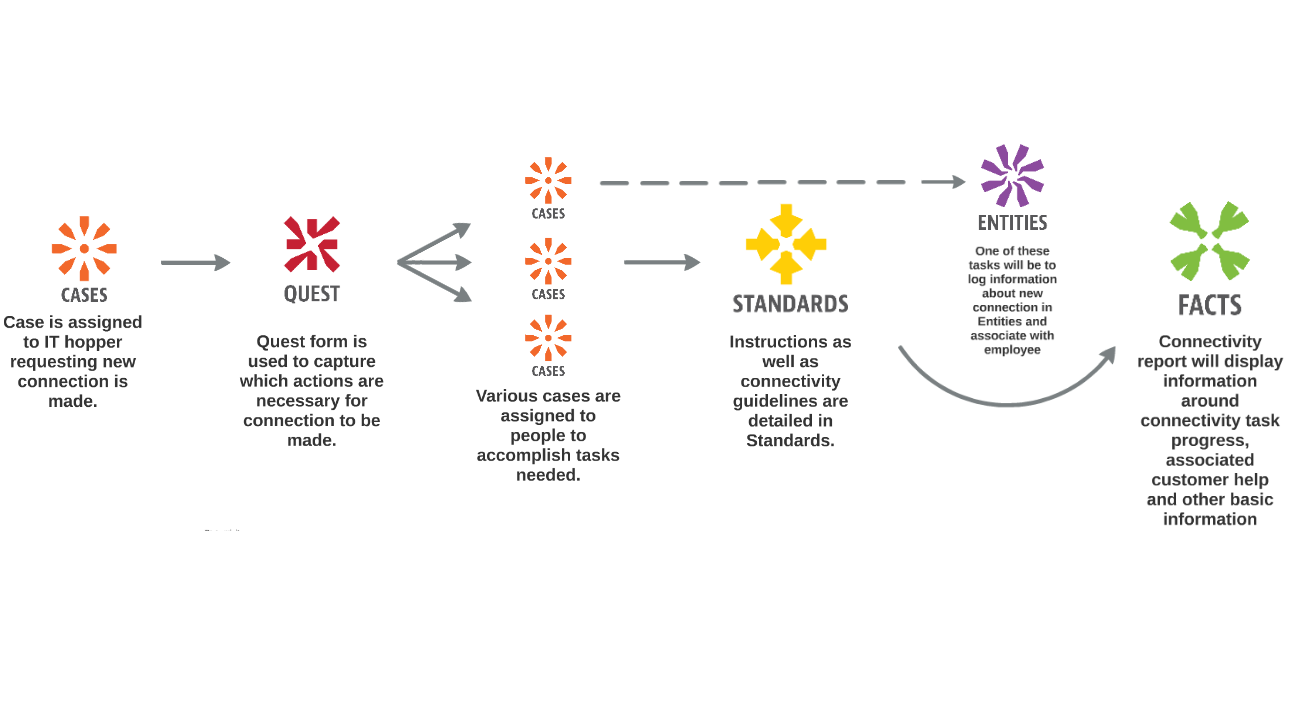 Connectivity Service Initiation
Request connection of equipment to network or other equipment.

IT Equipment Onboarding
IT Equipment Onboarding will often need to be done when obtaining new IT Equipment. Often times, there is a list of items that need to be done when onboarding Equipment. Stemmons helps to manage this process to ensure all items are checked off and equipment is onboarded accurately.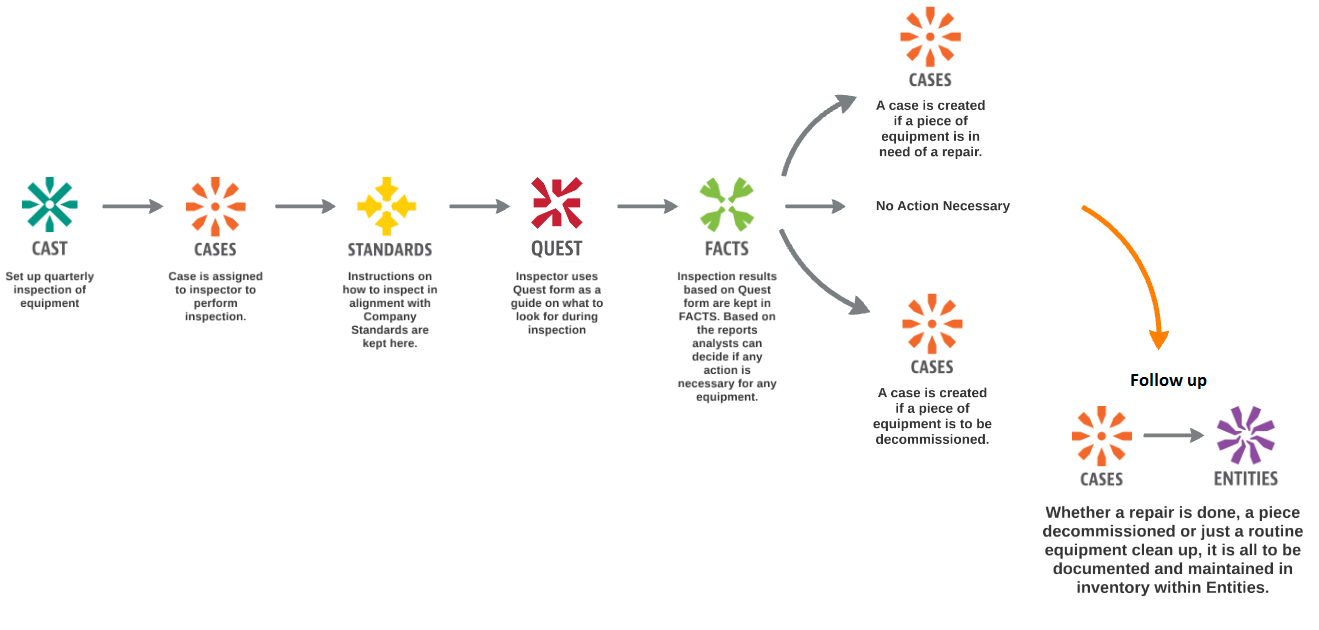 Equipment Inspection, Repair & Disposition
Management of equipment maintenance and life cycle.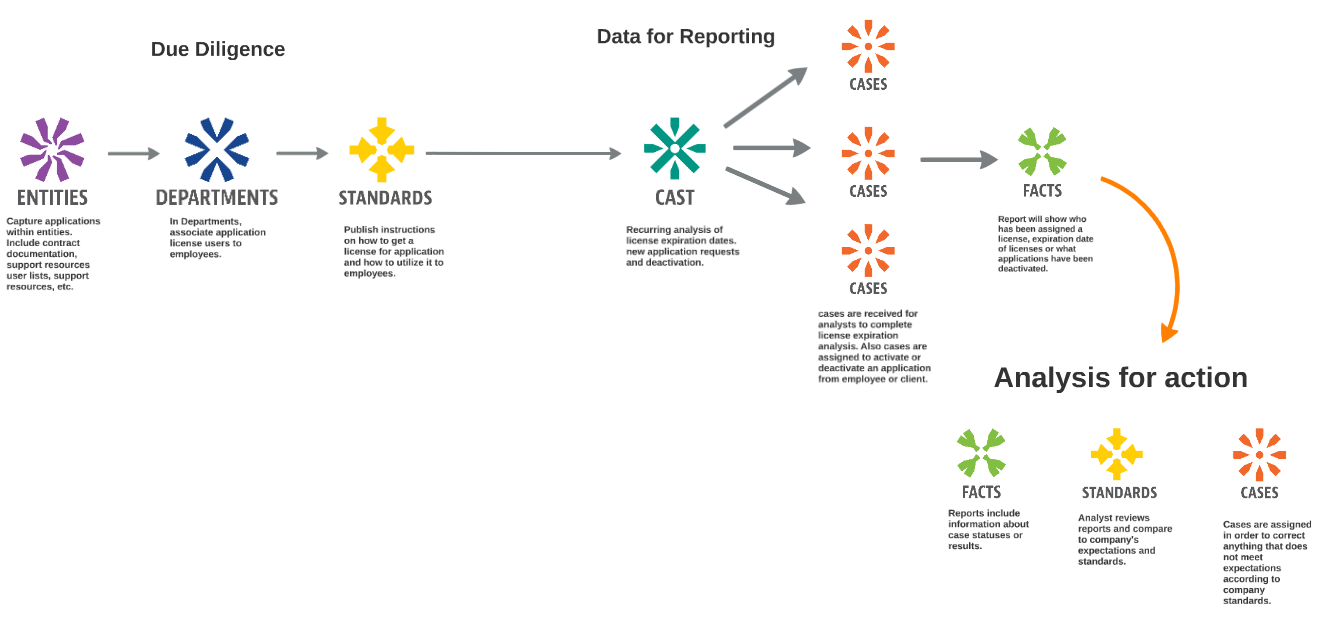 Application Portfolio Management
Management of applications available to employees within a company.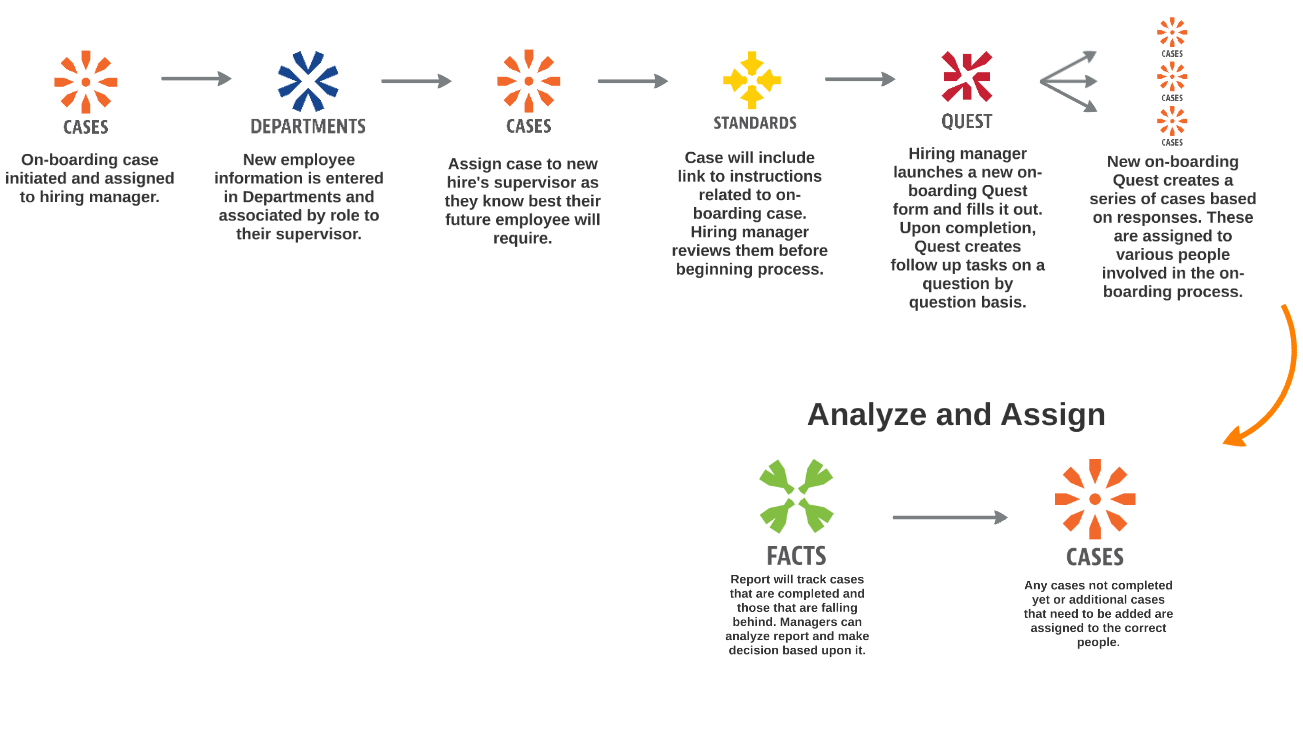 Employee Onboarding
Management of the new employee on-boarding process.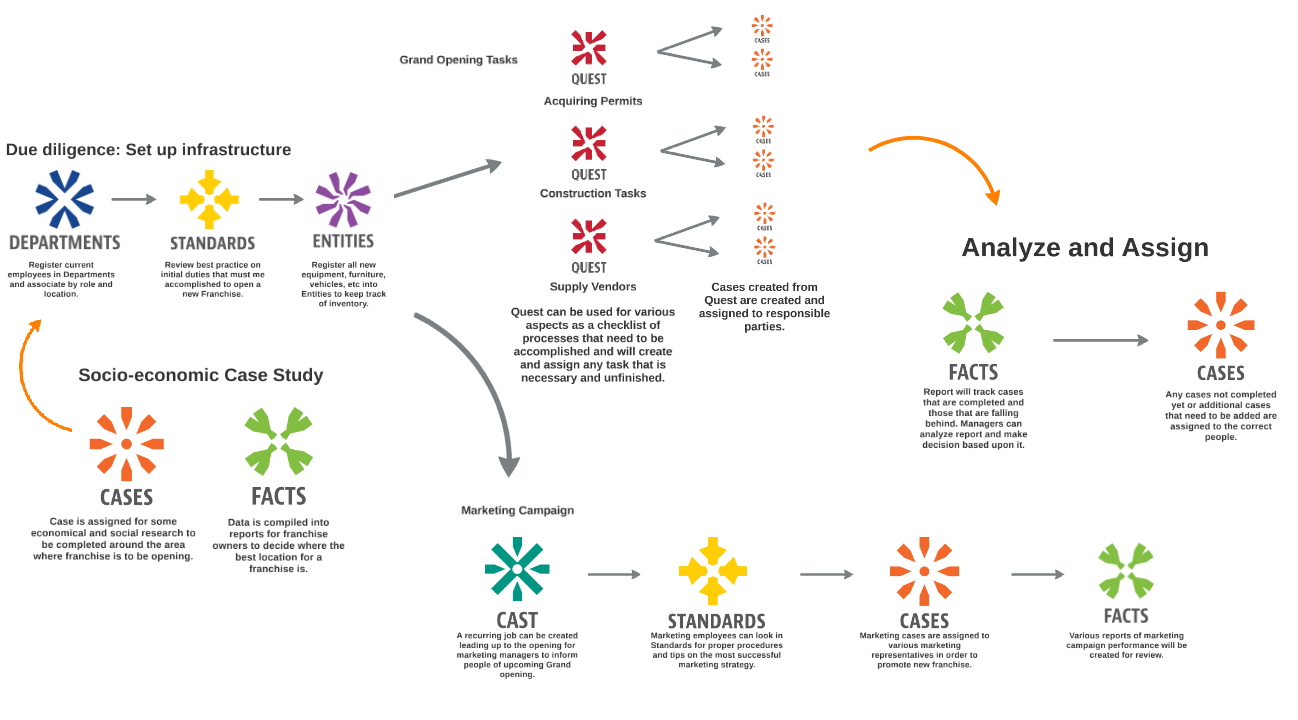 Opening a New Franchise
Use Stemmons to ensure that everything required in the opening process of a new location gets accomplished within schedule.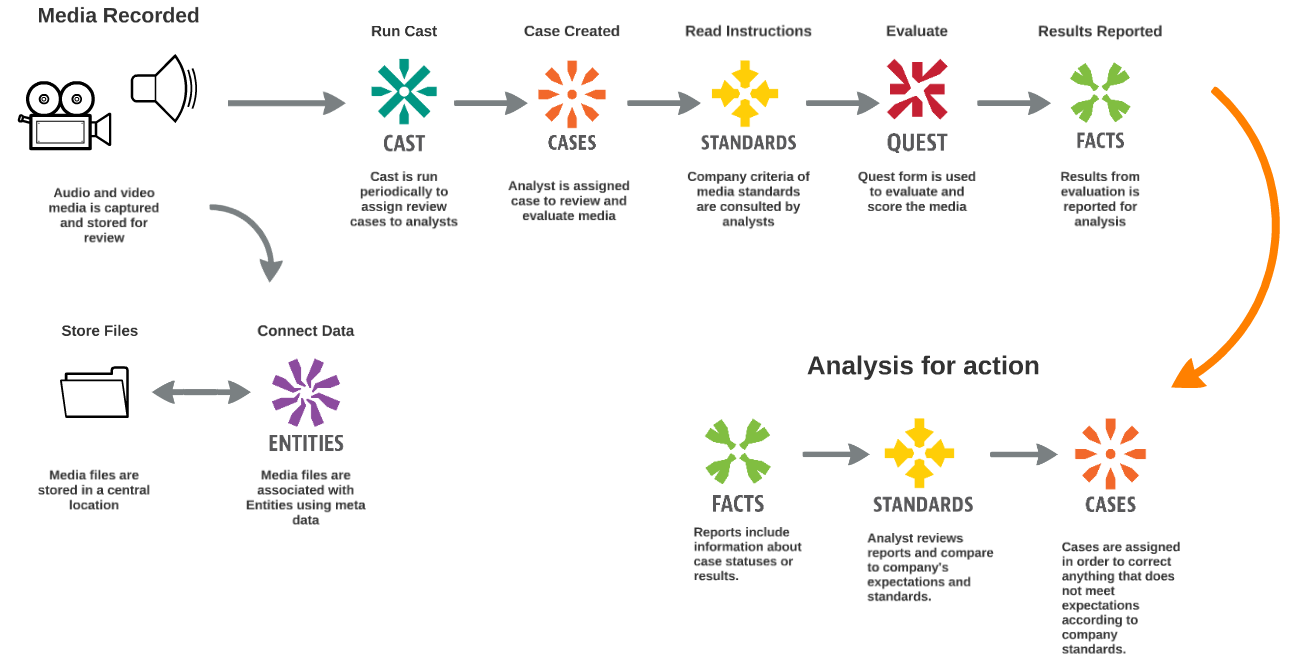 Video & Audio Review
Management of multimedia content which may be used in various ways from training to evaluation.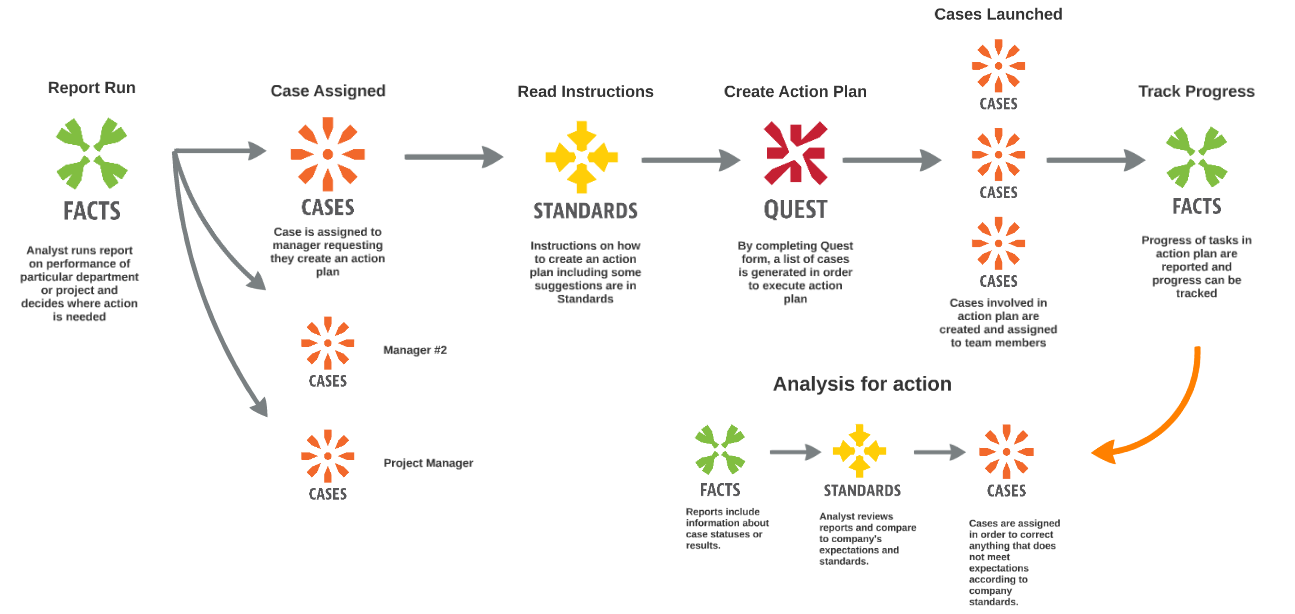 Action Plans
Creation and management of an action plan program in order to resolve or accomplish a problem or task.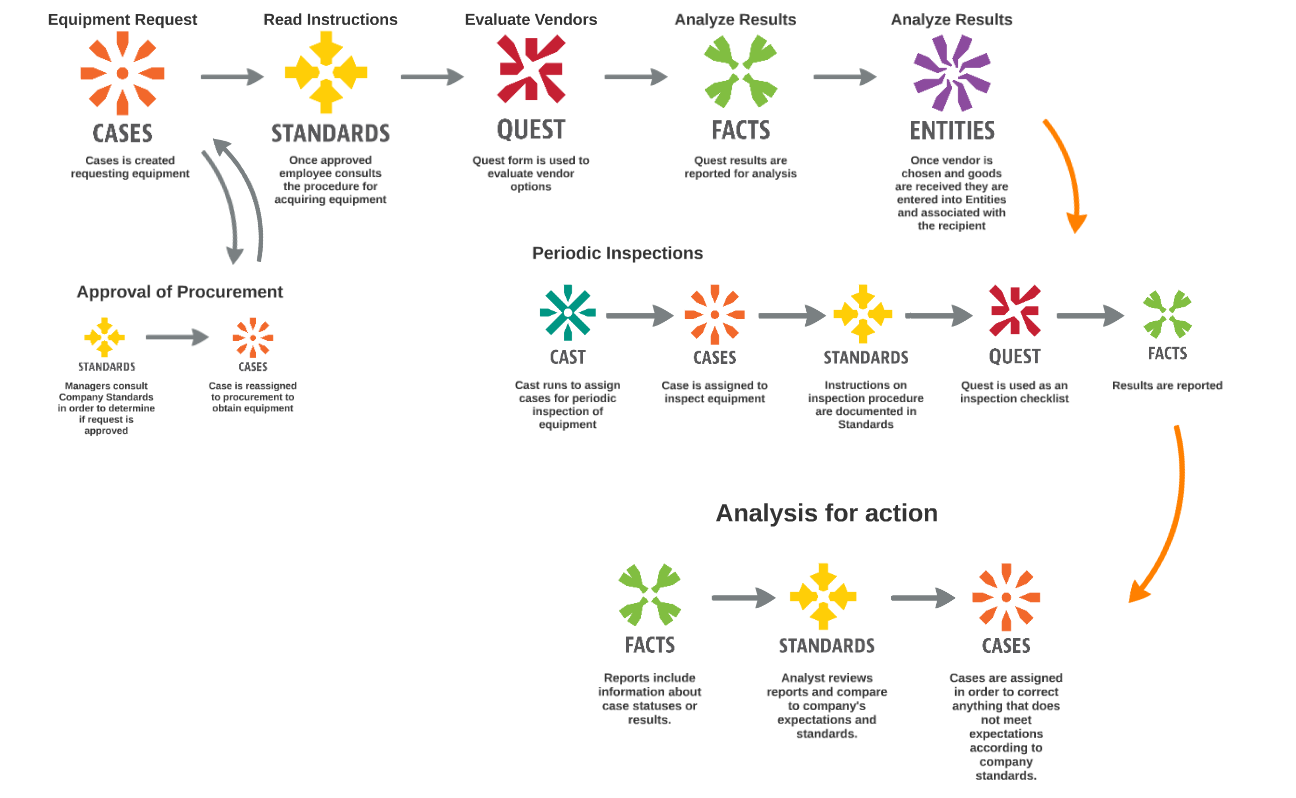 Equipment Management
Manage and track the process from procurement to decommission of a piece of equipment.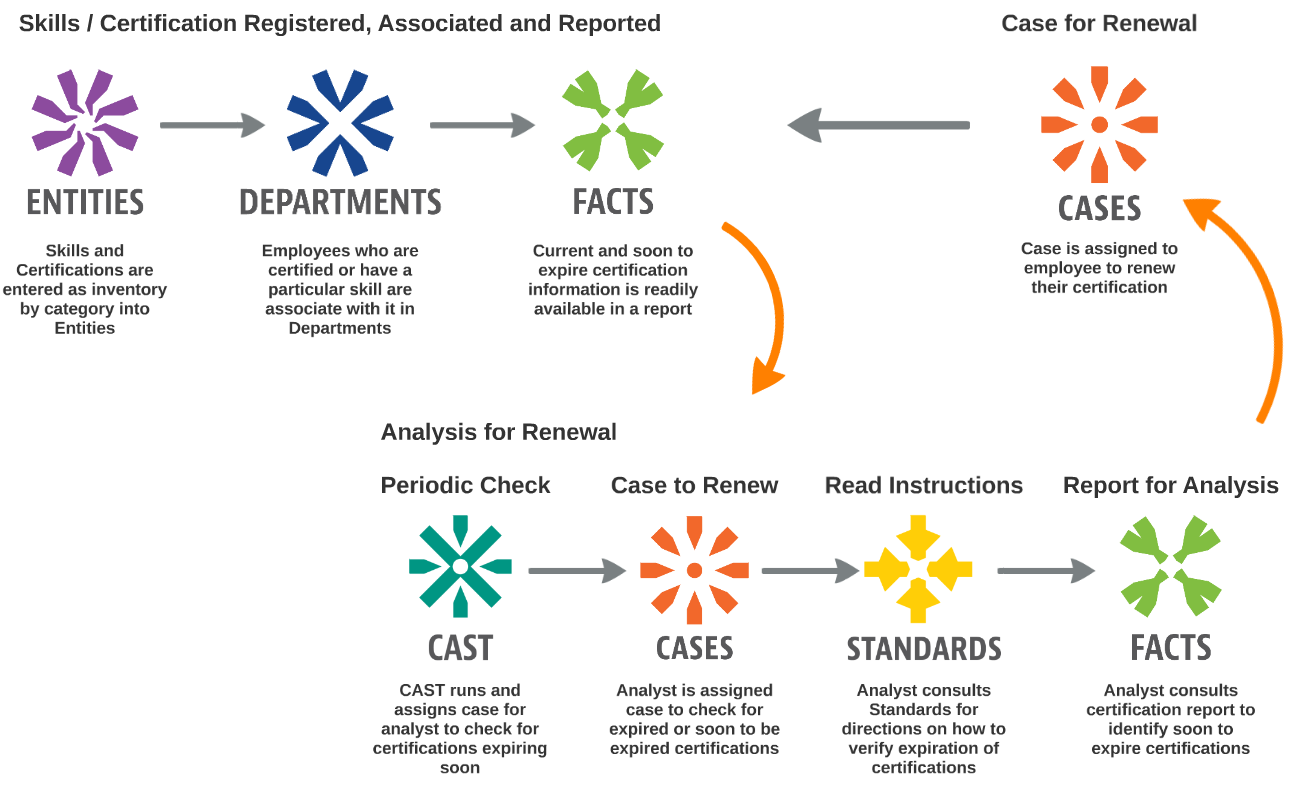 Skills Tracking
Managing of employees' skills, training and certifications.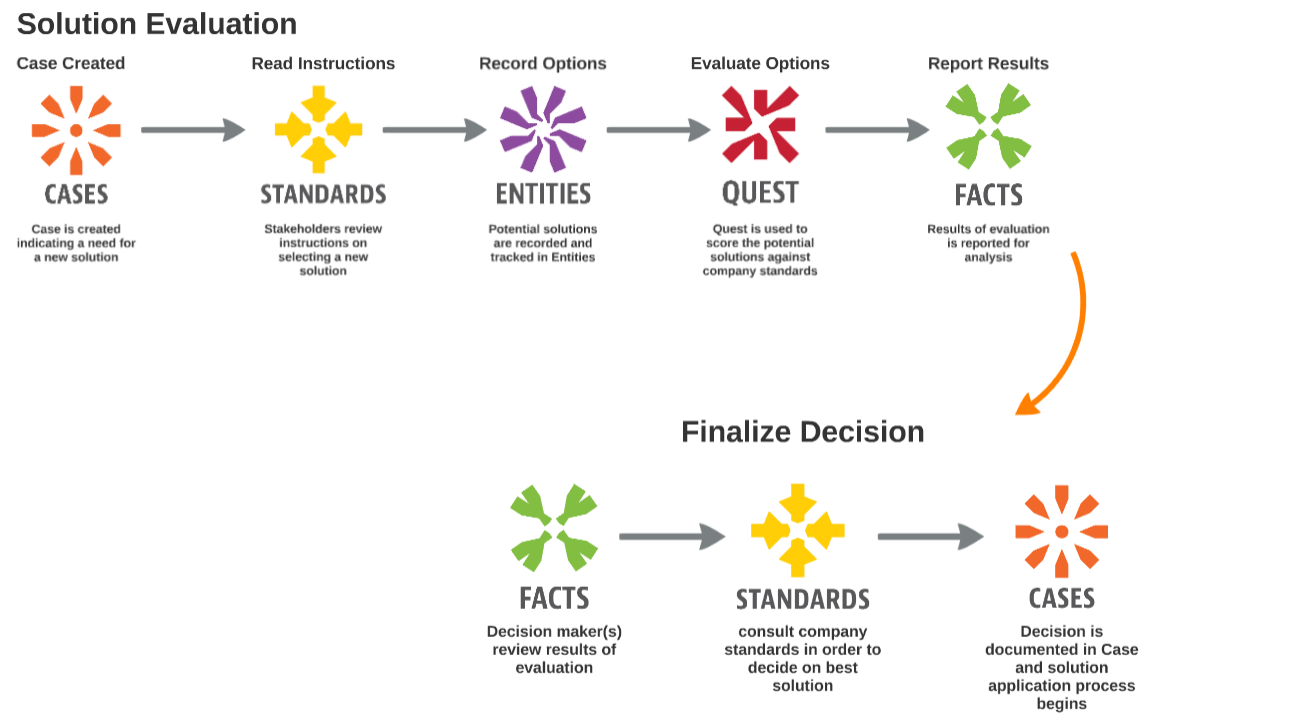 Solution Selection
Creation and execution of a process in a continuous manner to increase efficiency and avoid repetition.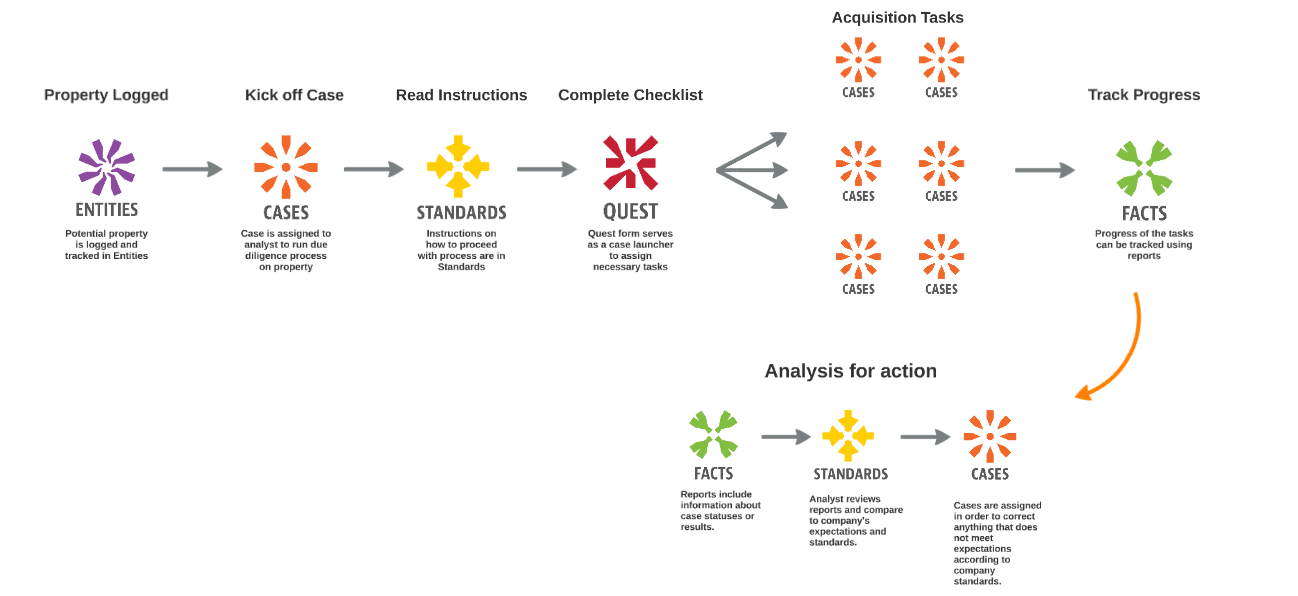 Property Acquisition
Simplifies the process of acquiring a new property.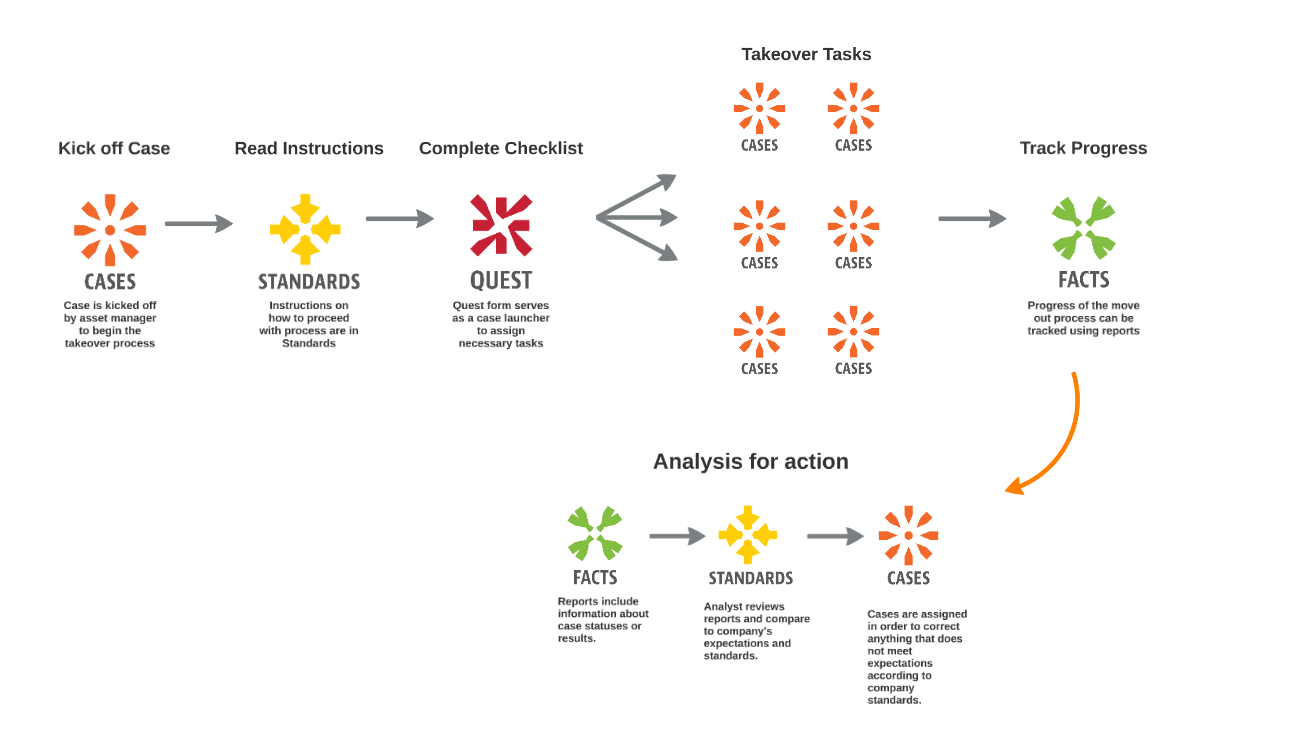 Hotel Takeover
Management of all tasks and tracks progress when taking over a property.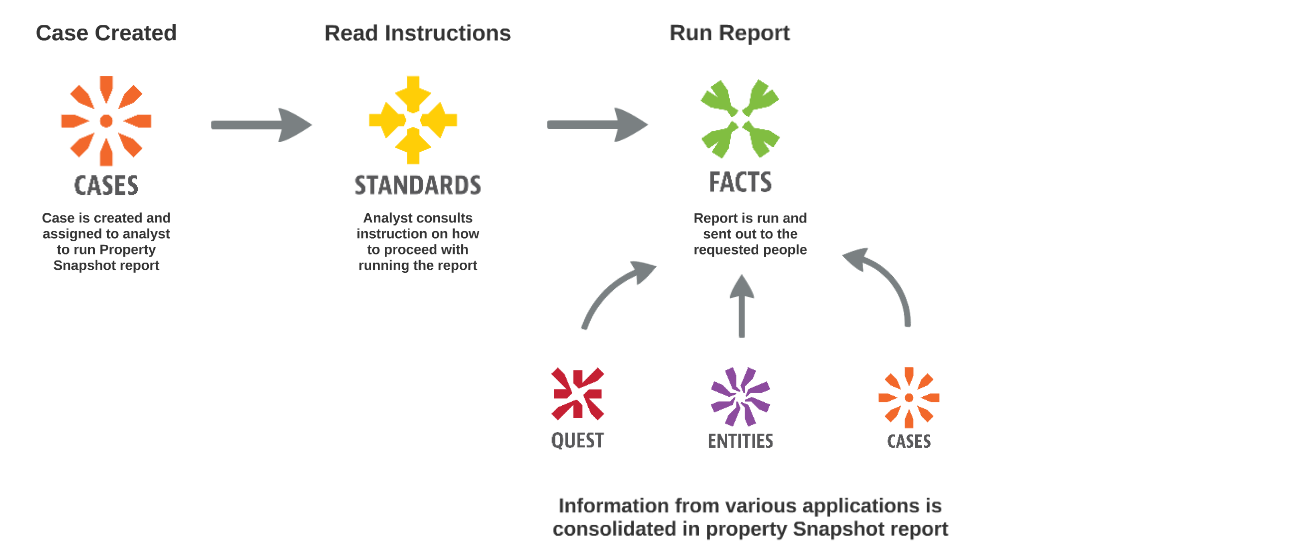 Property Snapshot
The Property Snapshot report summarizes various sources of information relative to specified properties. It serves as a platform for further conversation among various stakeholders. The analyses relative to this report deliver pertinent information to specified parties.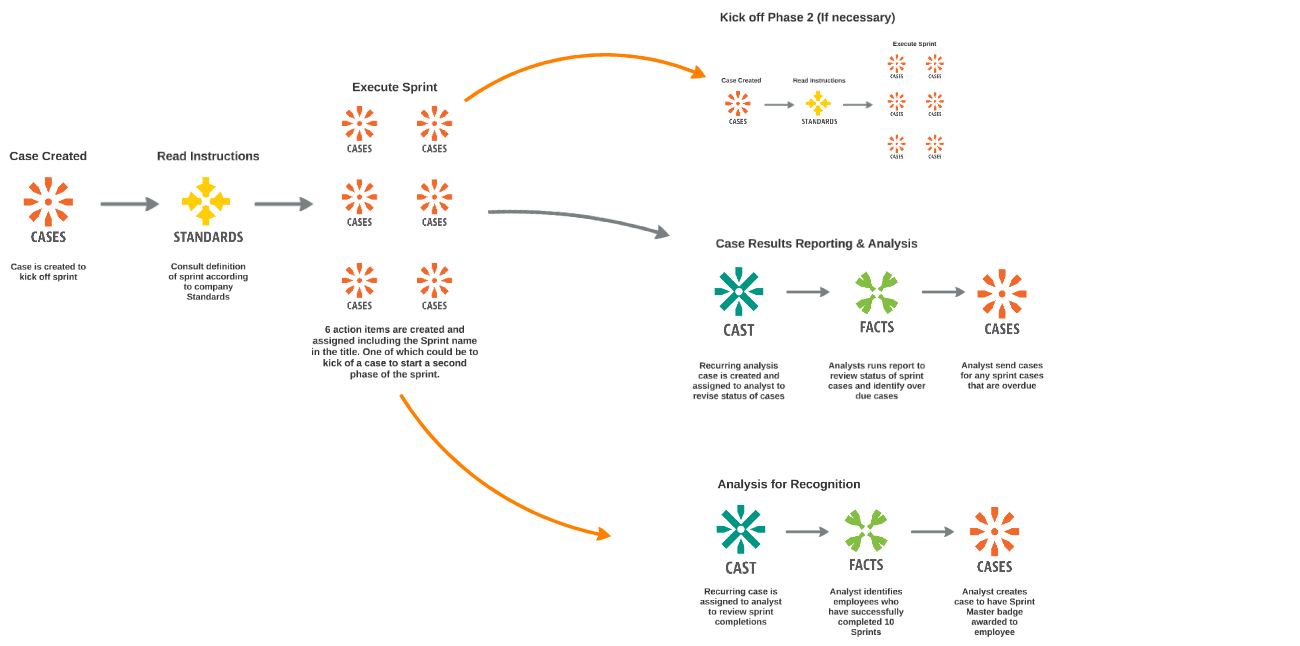 Sprint Maps
Stemmons manages and tracks progress in order to successfully and efficiently accomplish a Sprint.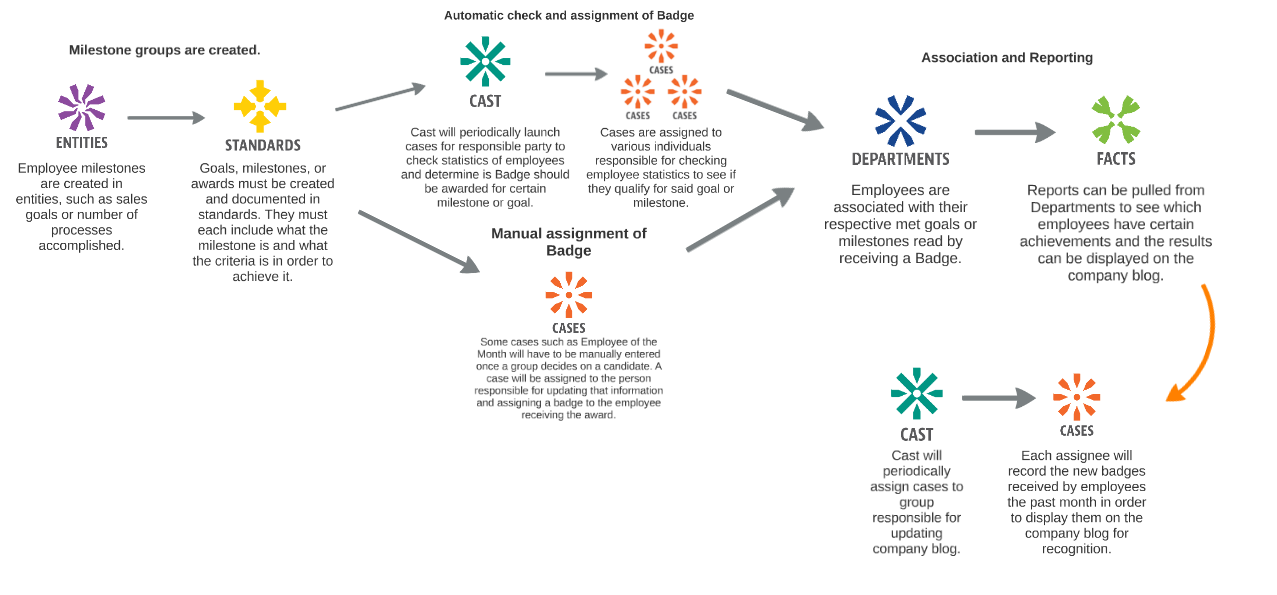 Badges & Gamification
Employees in a company will be recognized for reaching milestones or achieving goals.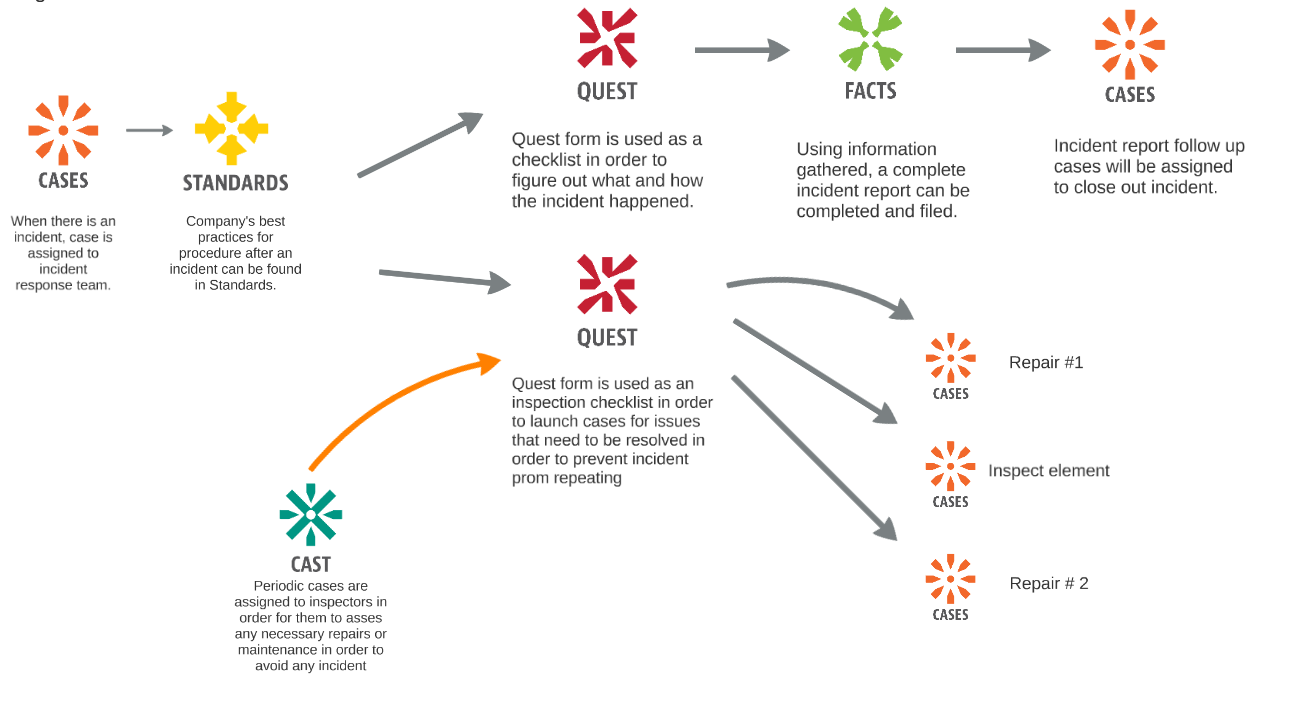 Incident Report
Central can manage incident reports and also manage future incident prevention processes.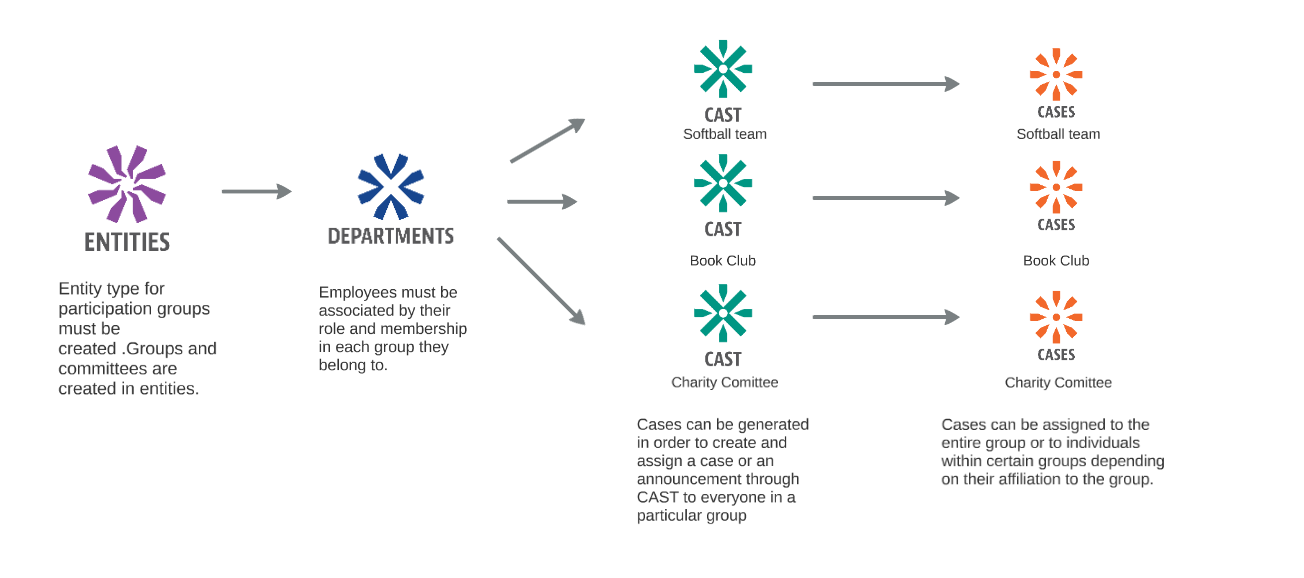 Participation Groups
Management of participation groups with Stemmons Central.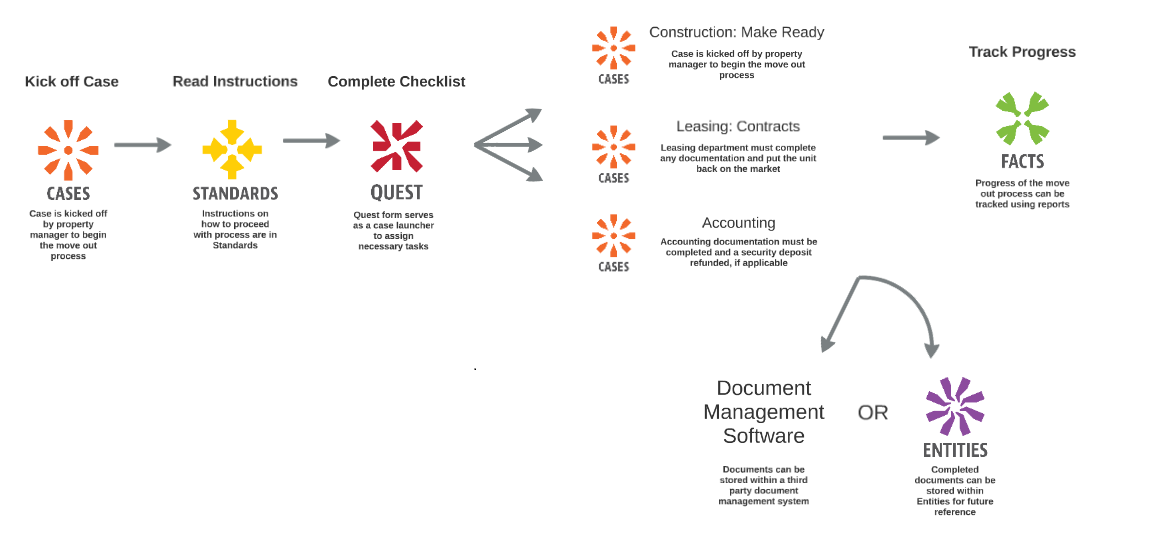 Unit Move Out
When a tenant leaves a property, Central will manage the process from move out to make ready for future tenants.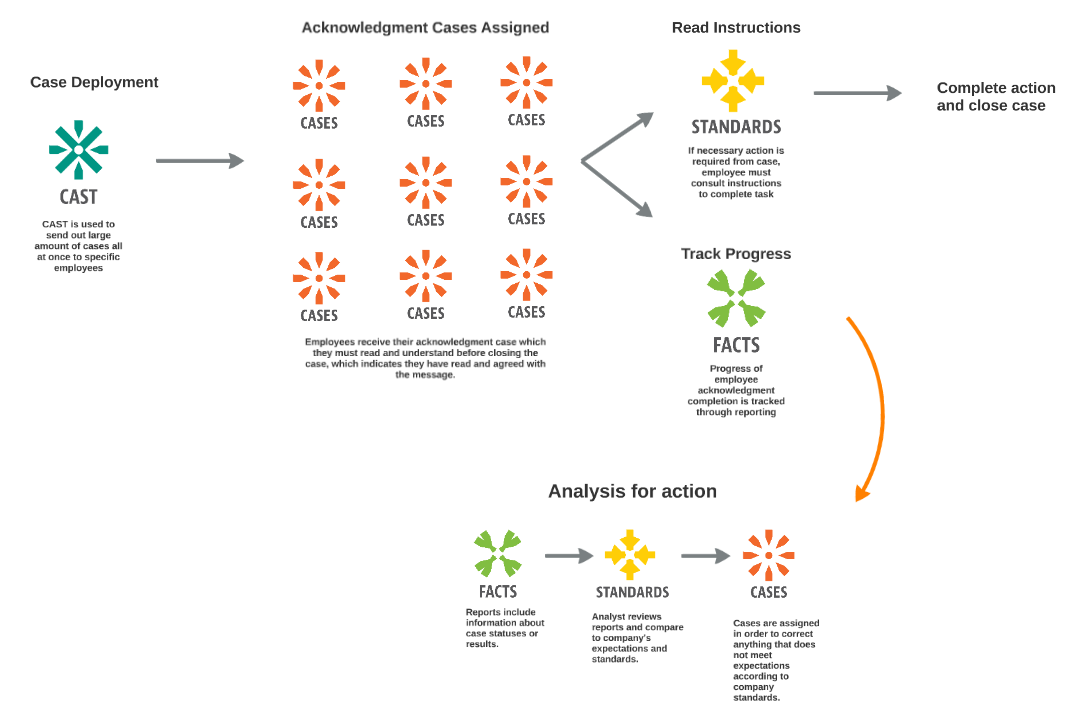 Acknowledgment
Send out a mass notification to multiple people within the organization and receive a confirmation of their receipt.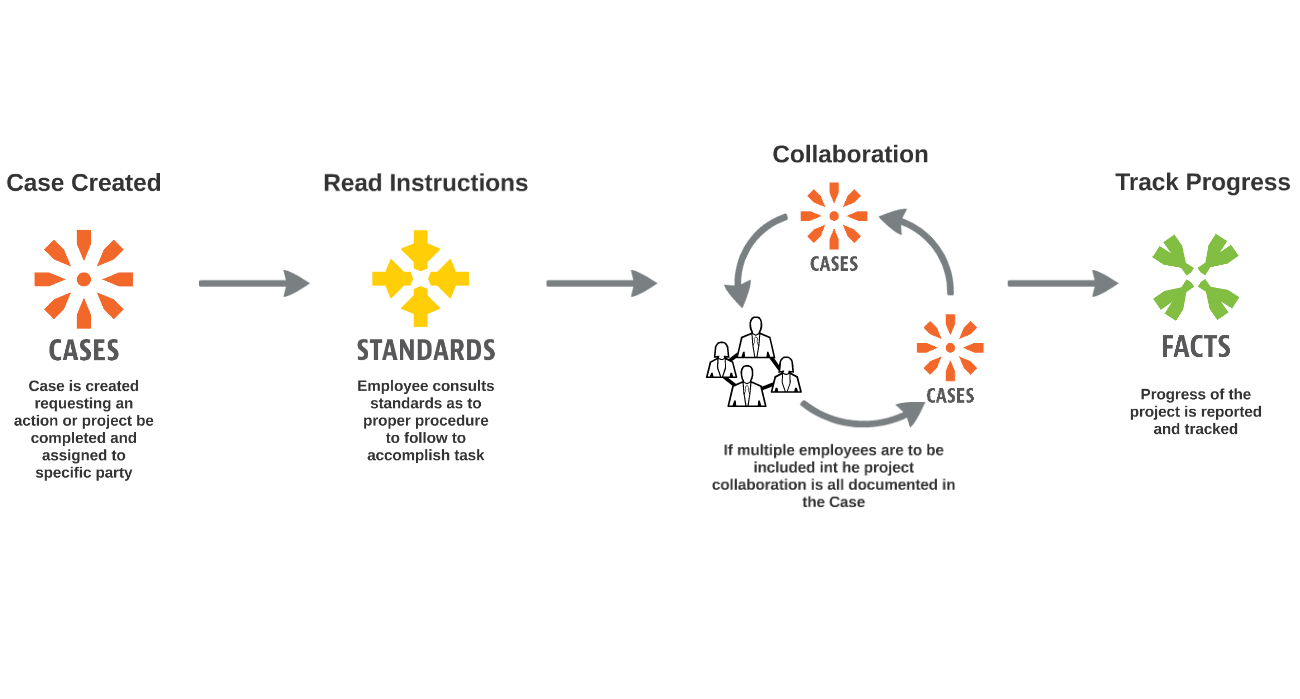 Ad-Hoc
Provides management and tracking of specific projects which have no association to another.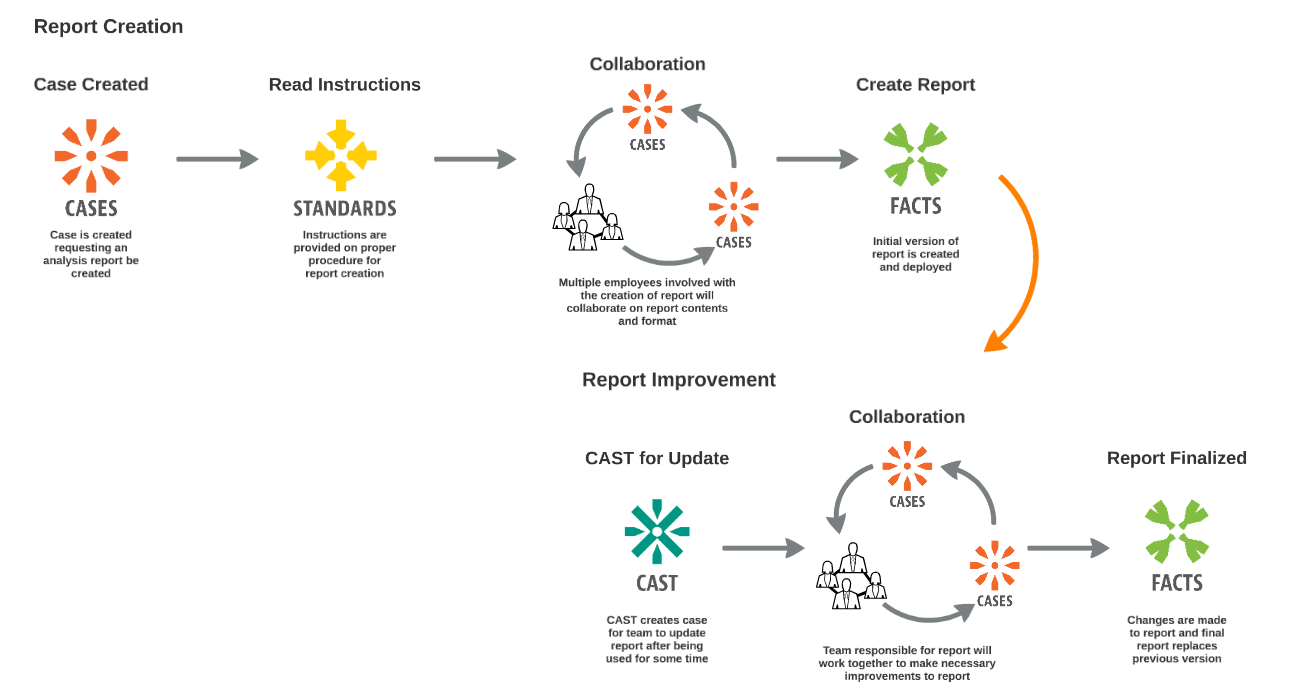 Analytics Project
Using teamwork and collaboration for the creation of a specific report for analysis.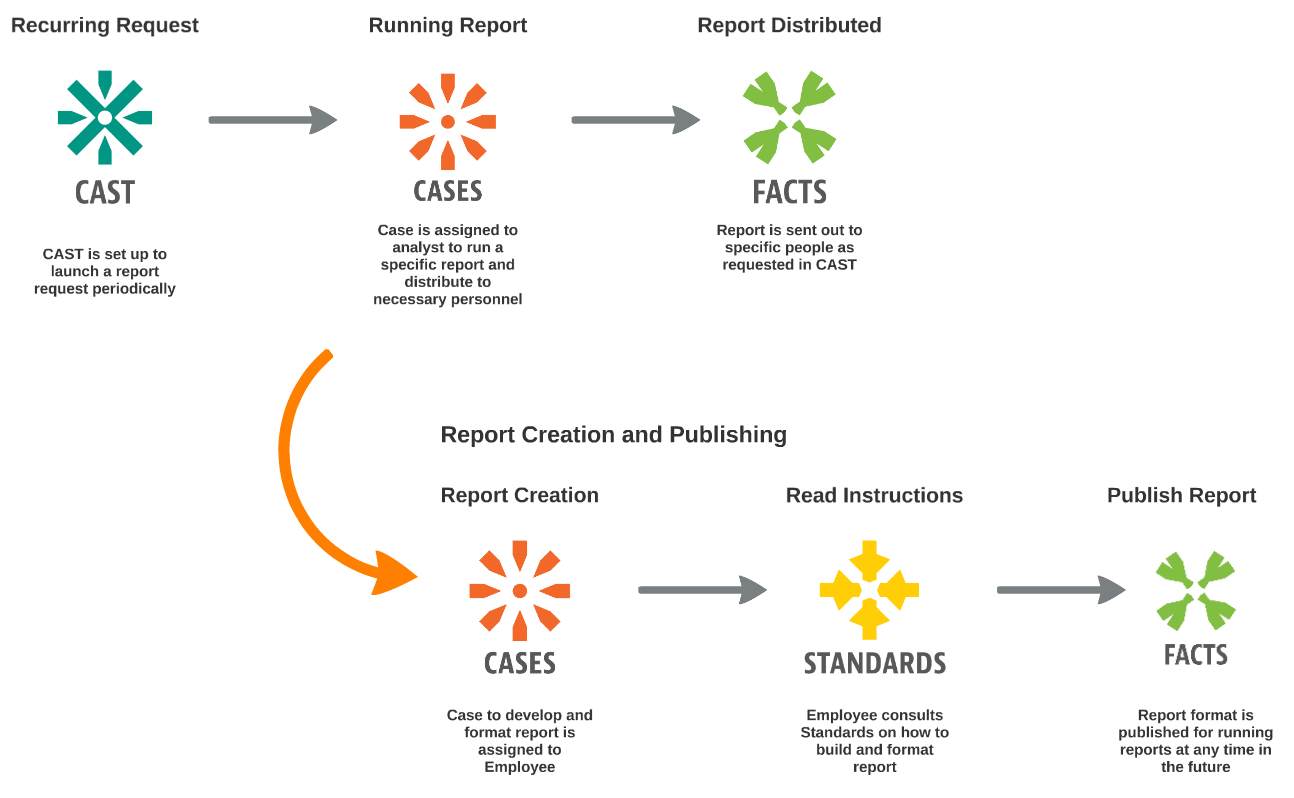 Recurring Analysis
With information in a centralized location, requesting an analysis report based on any aspect is a simple task that may be programmed to occur at a set period of time.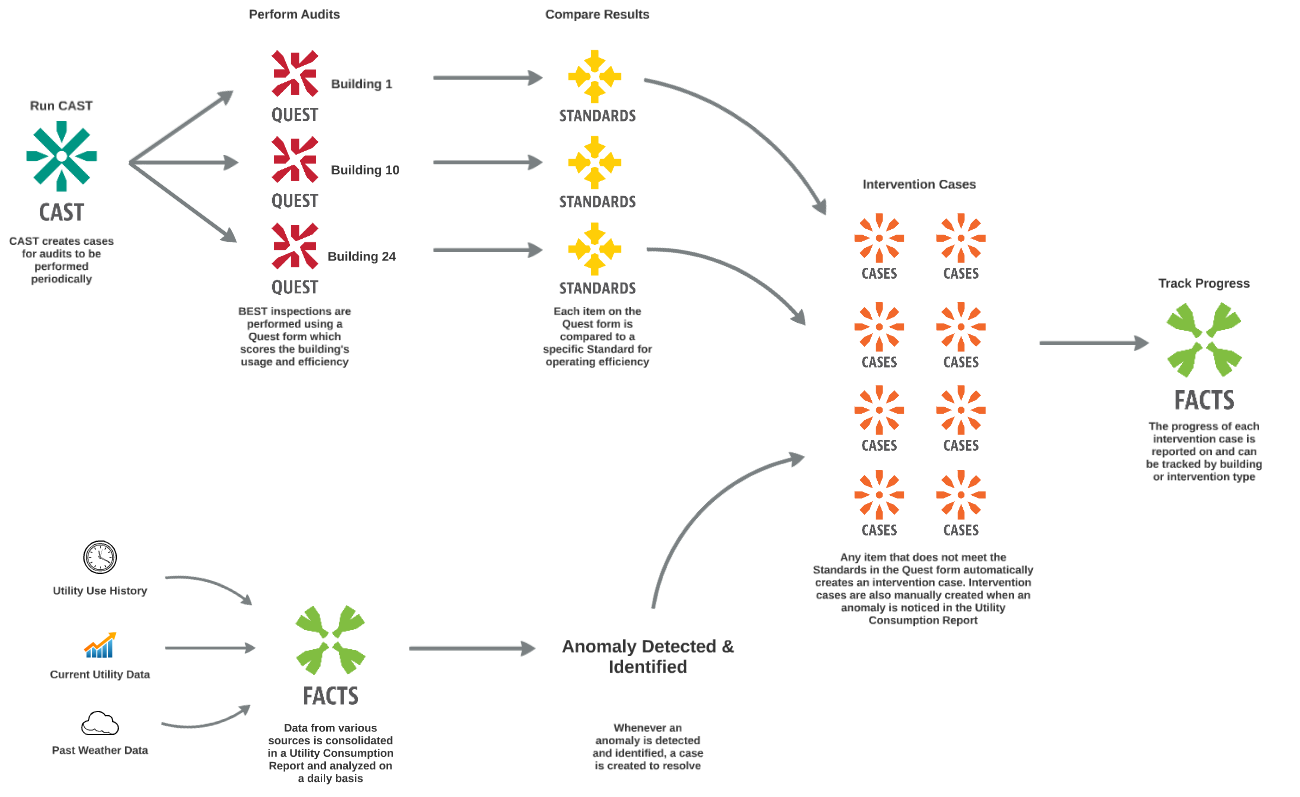 BEST Application
Calculated management of energy and utility usage in order to create a more efficient and cost effective system.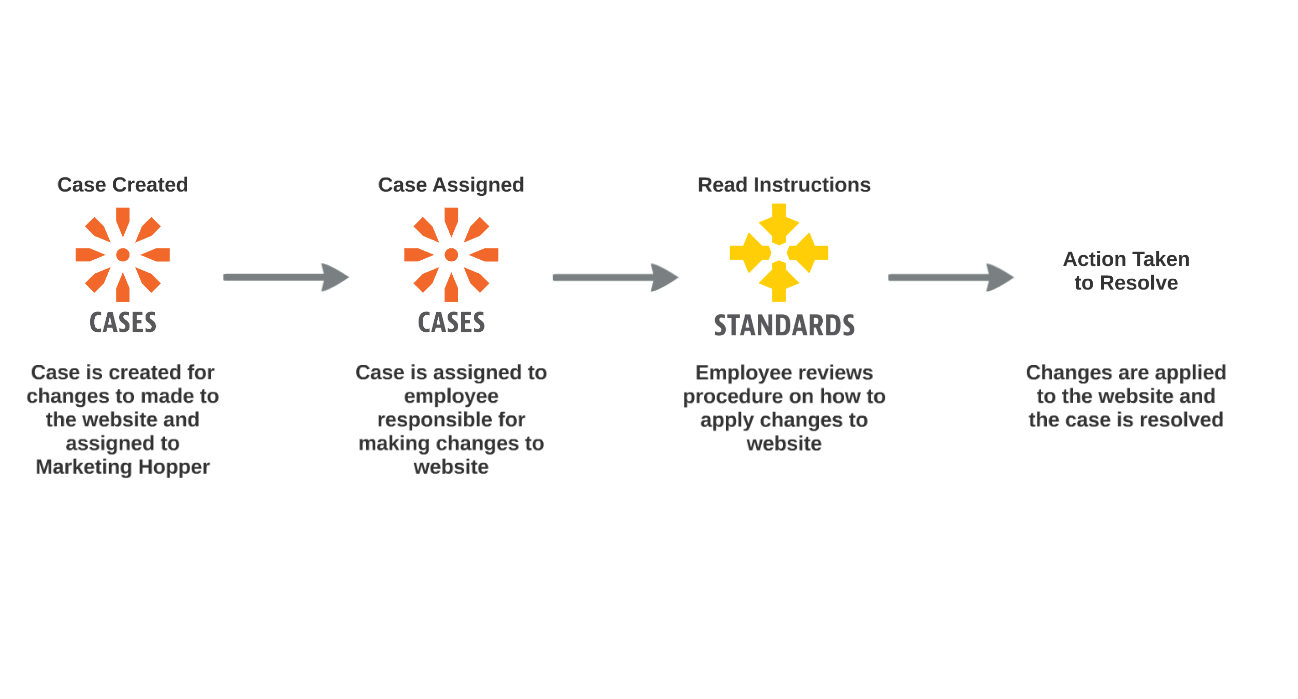 Web Content Quality Assurance
Questions, concerns or requests that are related to the company website are managed here.

Commission Request
Central manages the commission request and payment process after a sale is finalized.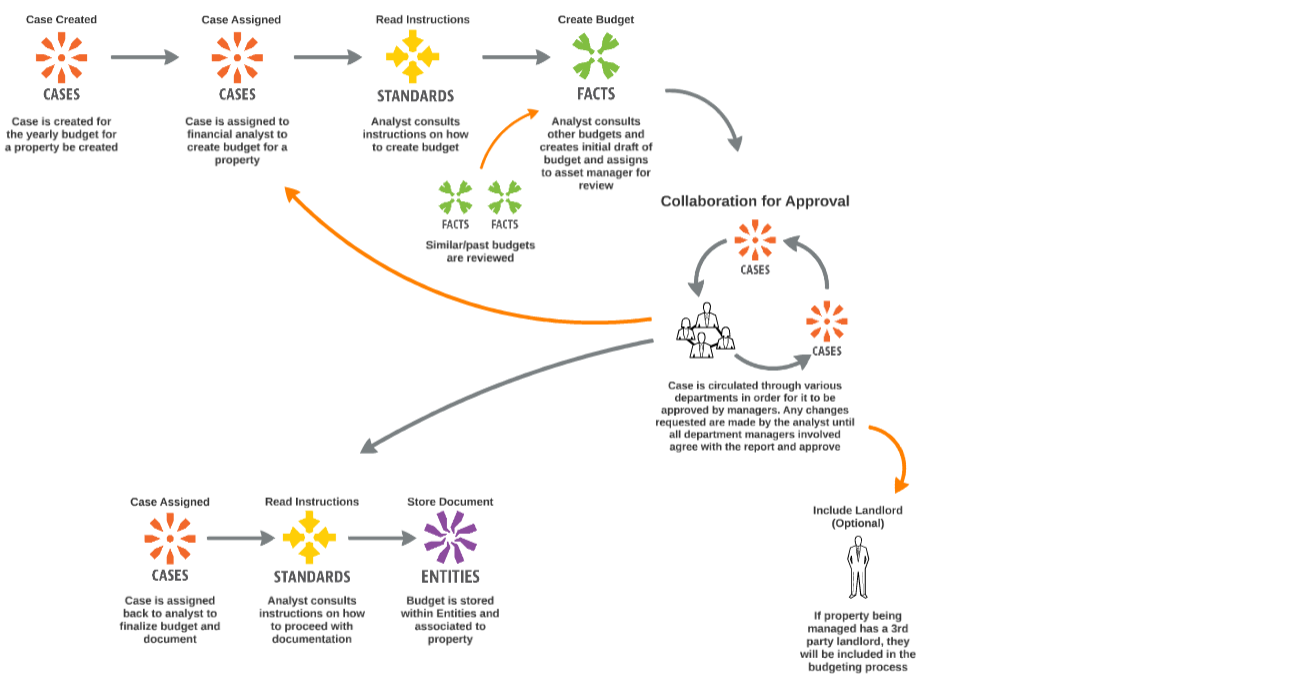 Budget Process
Central aids in the creation and management of budgeting for various area of an enterprise.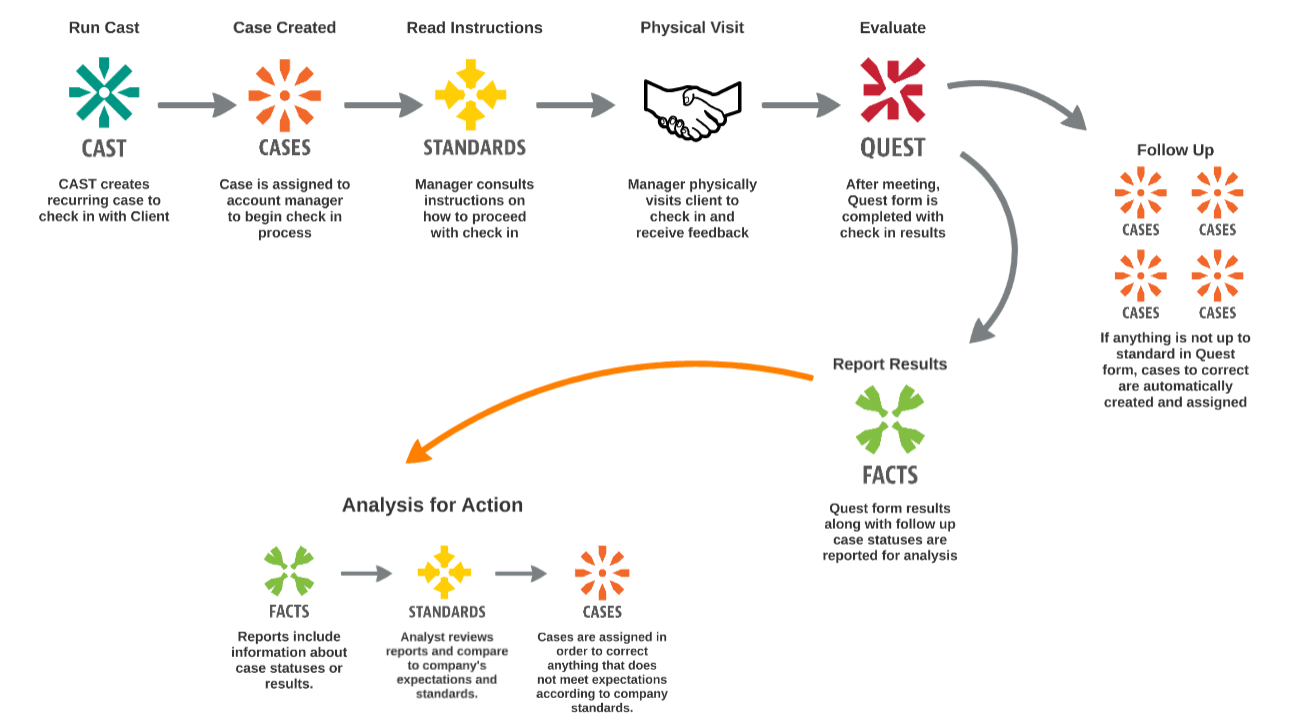 Customer Check-Ins
Central can be used to manage periodic client check ins.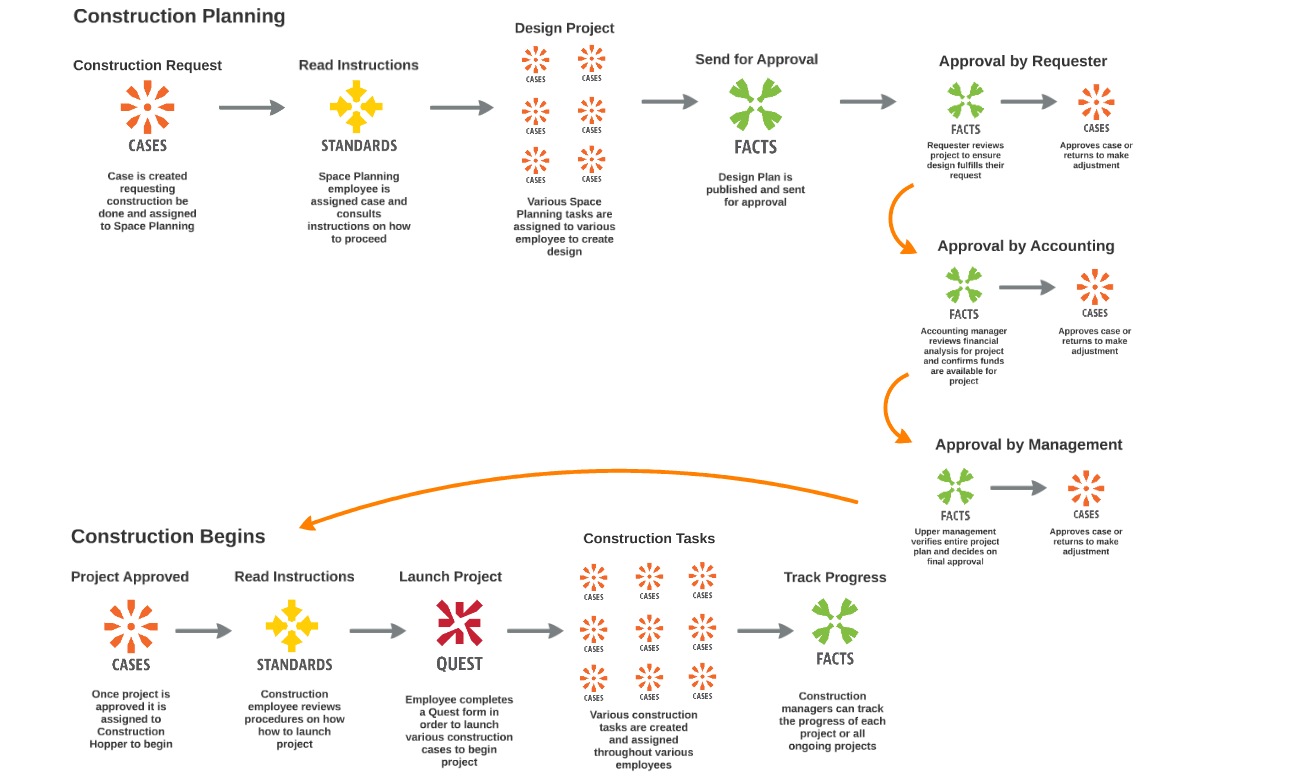 Construction Project
Manages the entire process of a construction process including request, planning, approval execution and completion.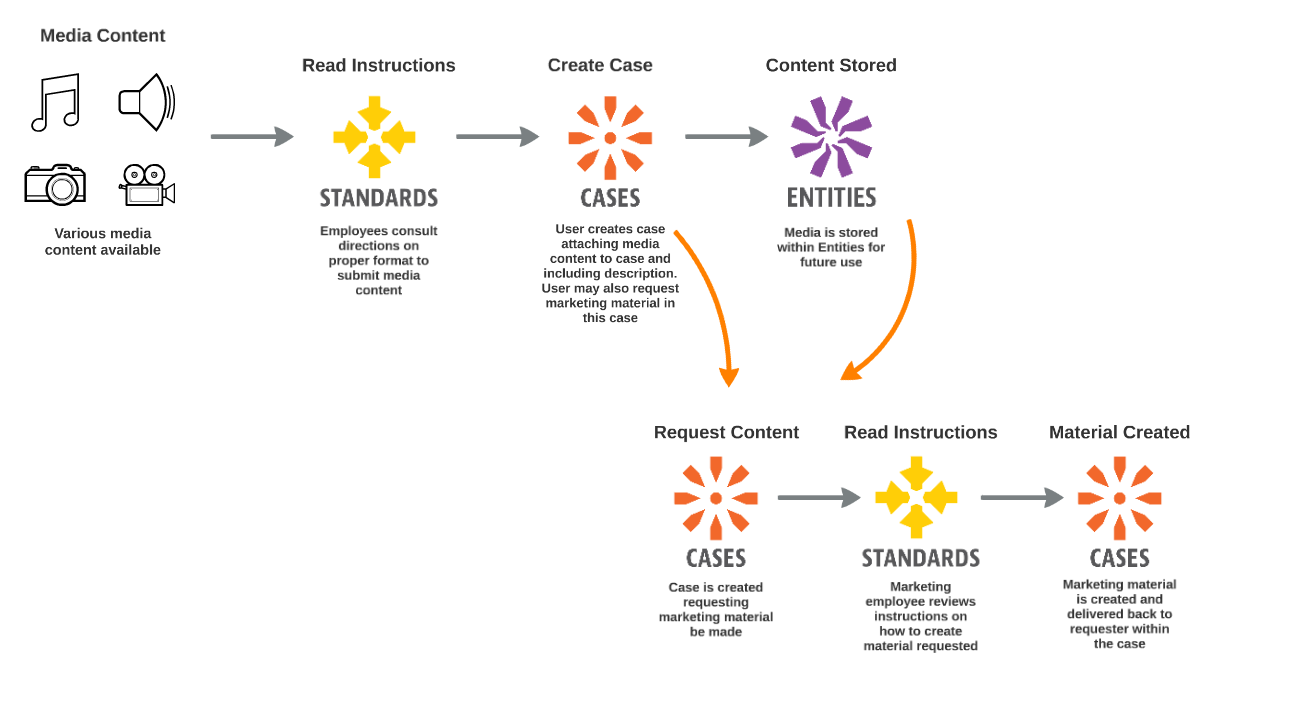 Content Factory
Content to be used in the creation of any marketing material is submitted.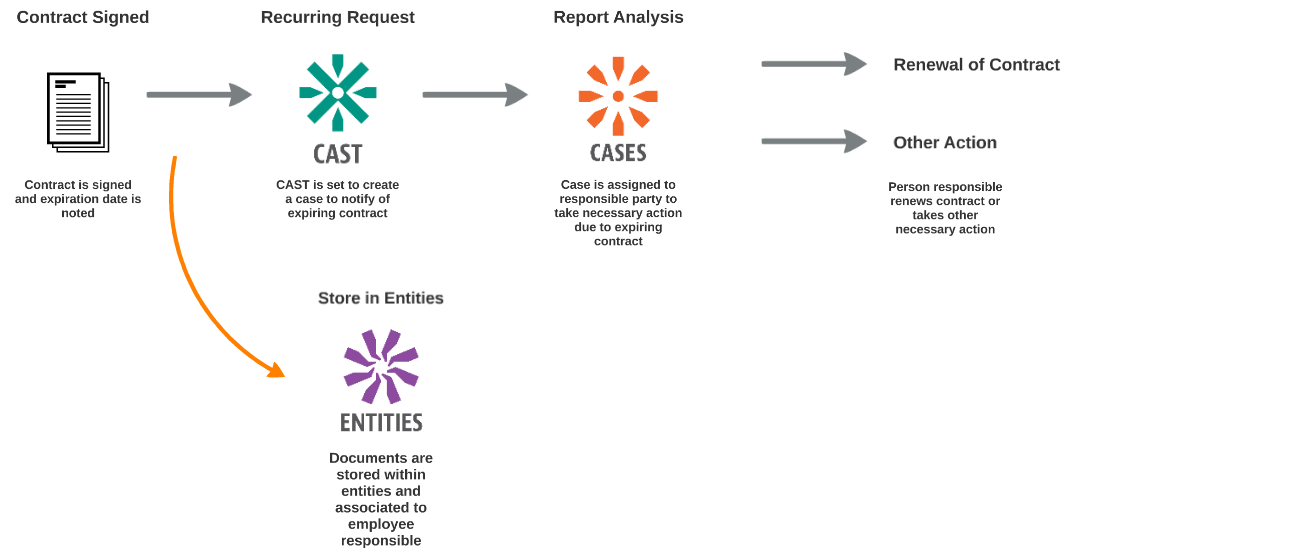 Critical Dates
Receive notice when an agreement or contract will expire soon in order to take necessary action.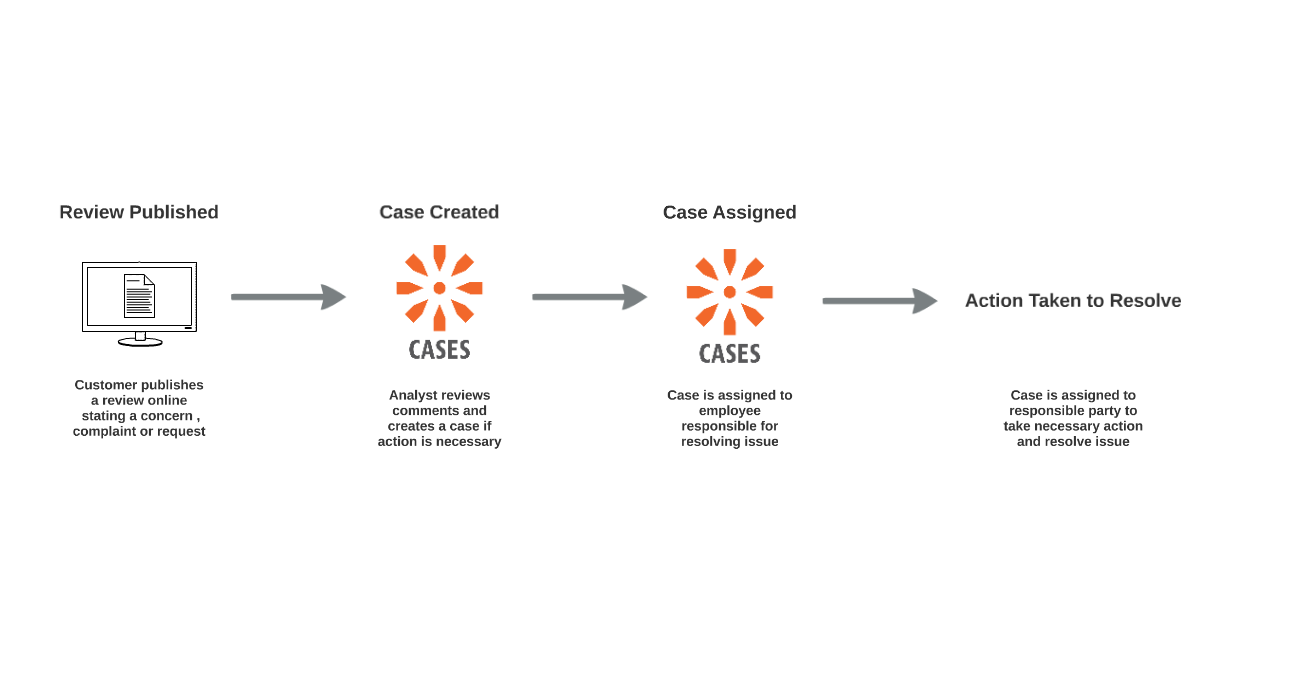 Customer Review
Whenever a customer review is published an requires action, Central manages the process and ensures the issue gets resolved.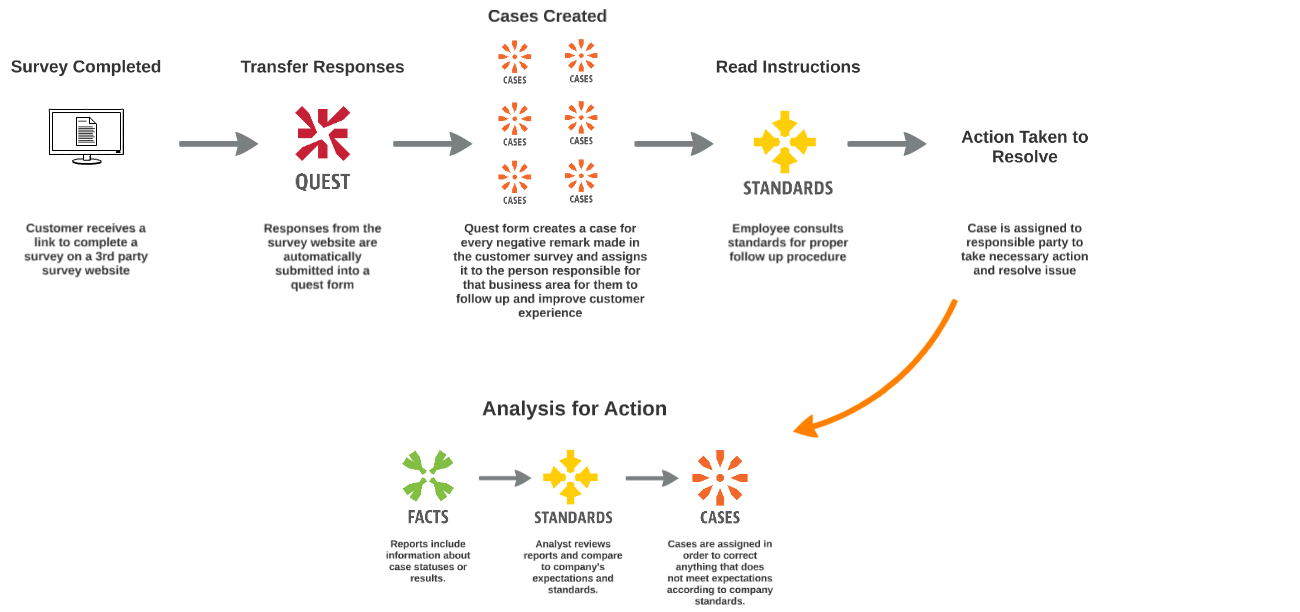 Customer Survey Follow up
Case is created in order to resolve an issue states in a customer satisfaction survey.

Data Governance Quality Assurance
Management and maintenance of the data stored within a company's information database.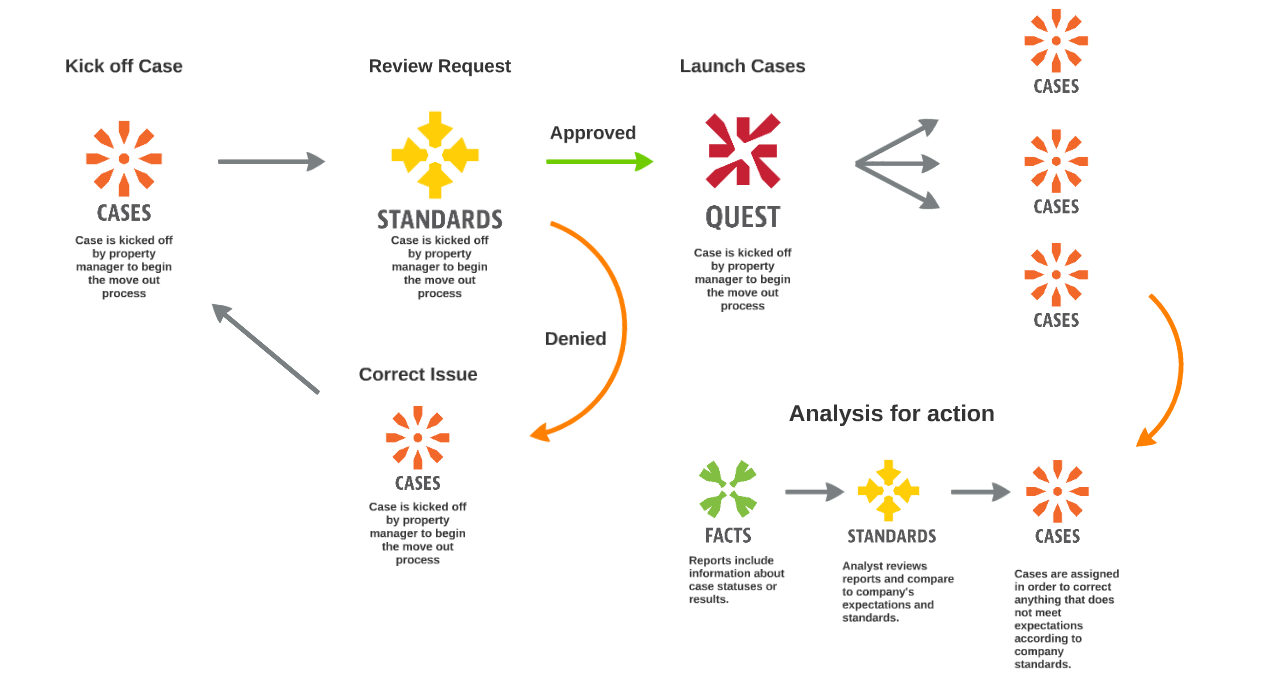 General Approval
Manage the process of having a request, action, or project approved by a supervisor or manager.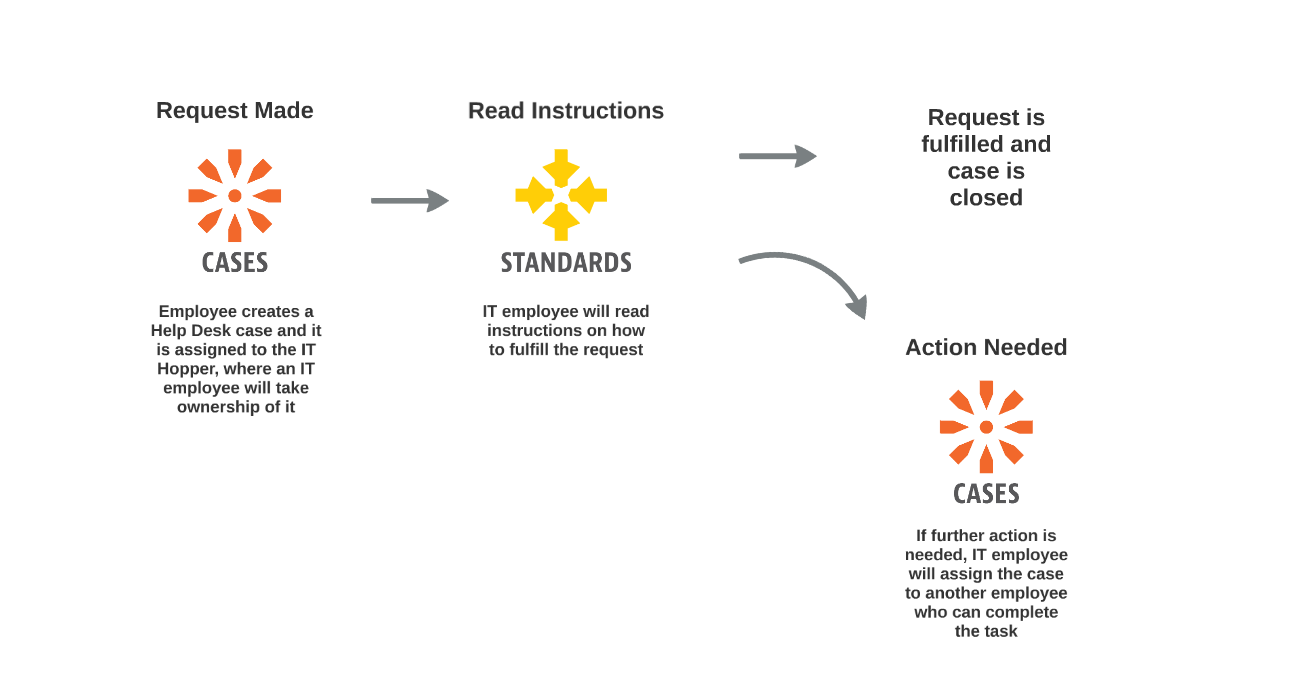 IT Help Desk
Employees submit an issue or request associated with their IT equipment.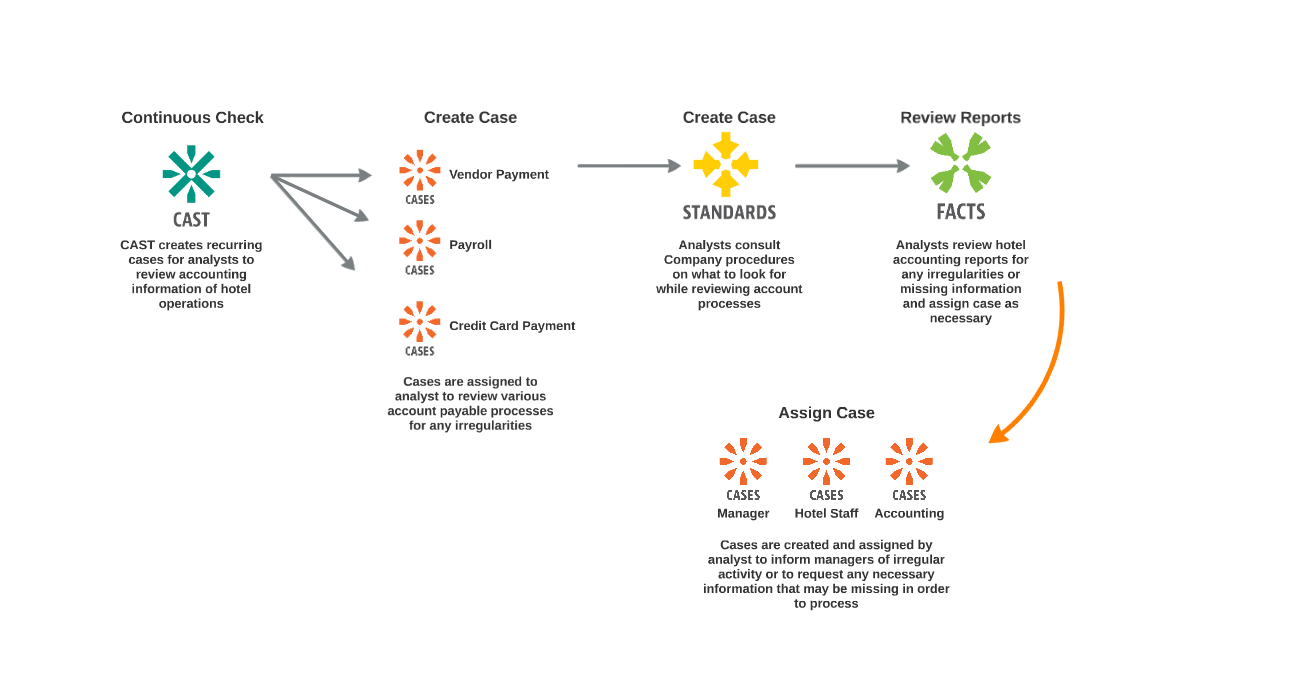 Hotel AP General
Management of hotel accounts payable procedures.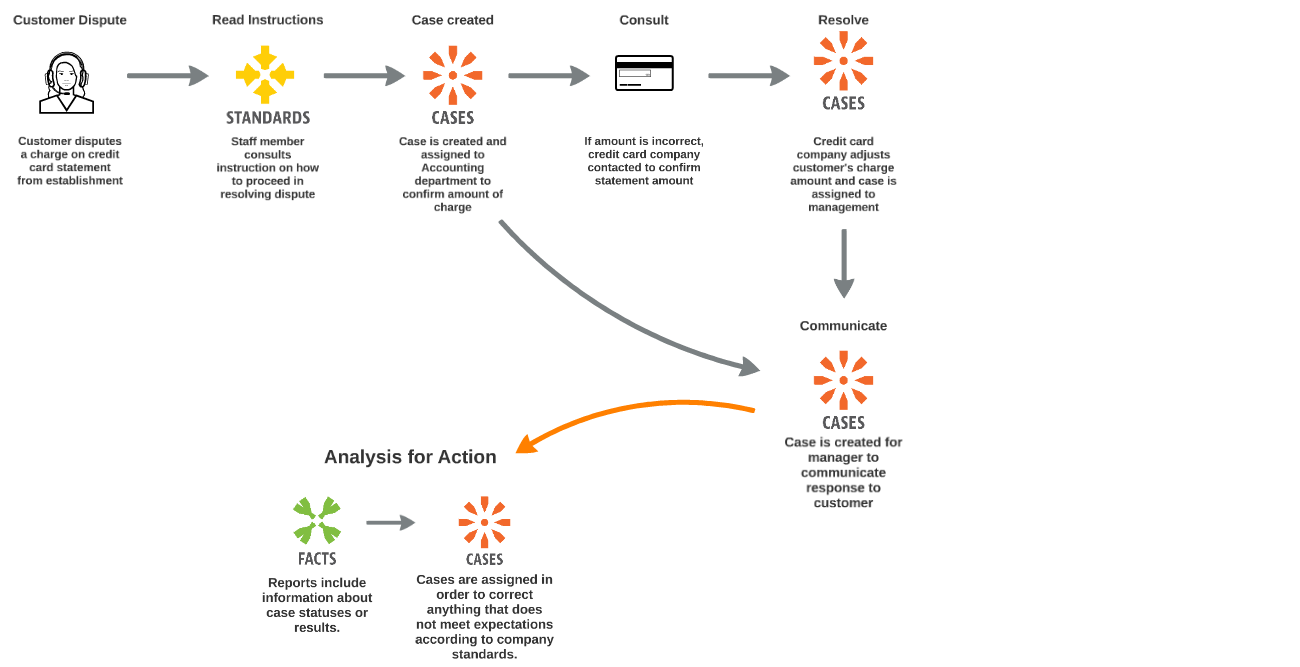 Credit Card Dispute
Tracking of Credit Card payment dispute and resolution.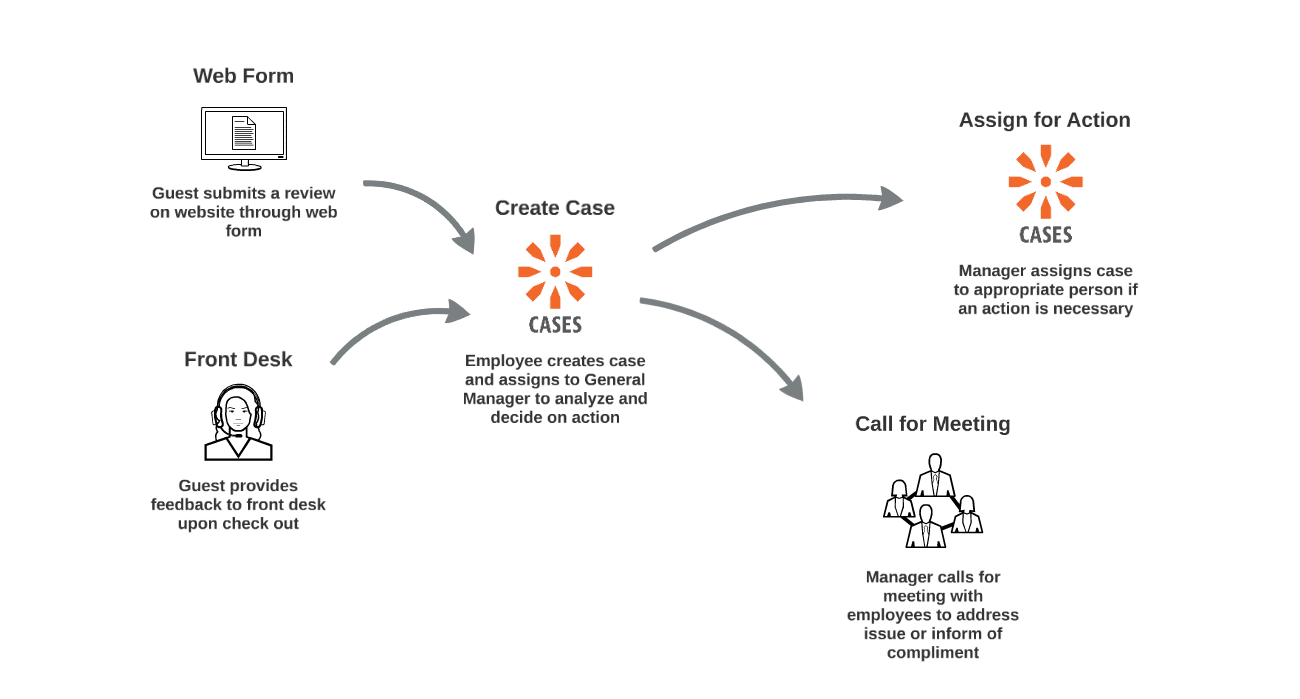 Hotel Guest Service
Management of any guest related service including compliment, questions, suggestions or complaints.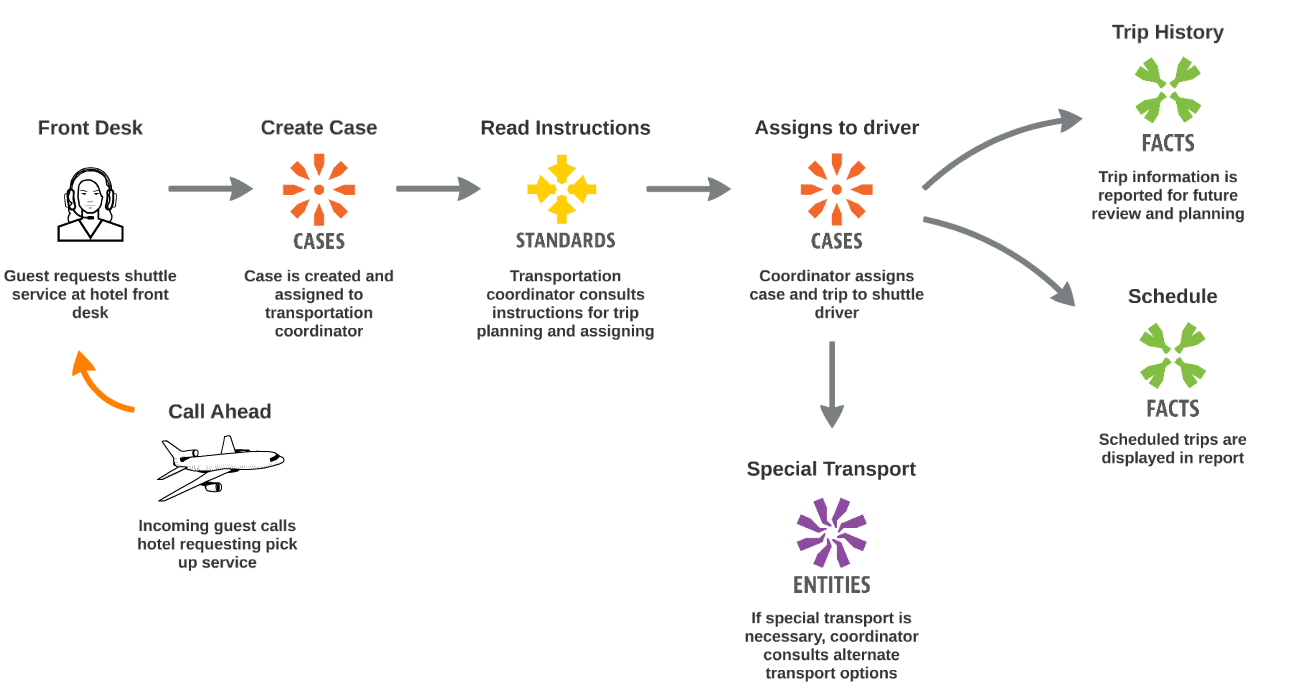 Hotel Guest Transportation
Management of guest transportation service.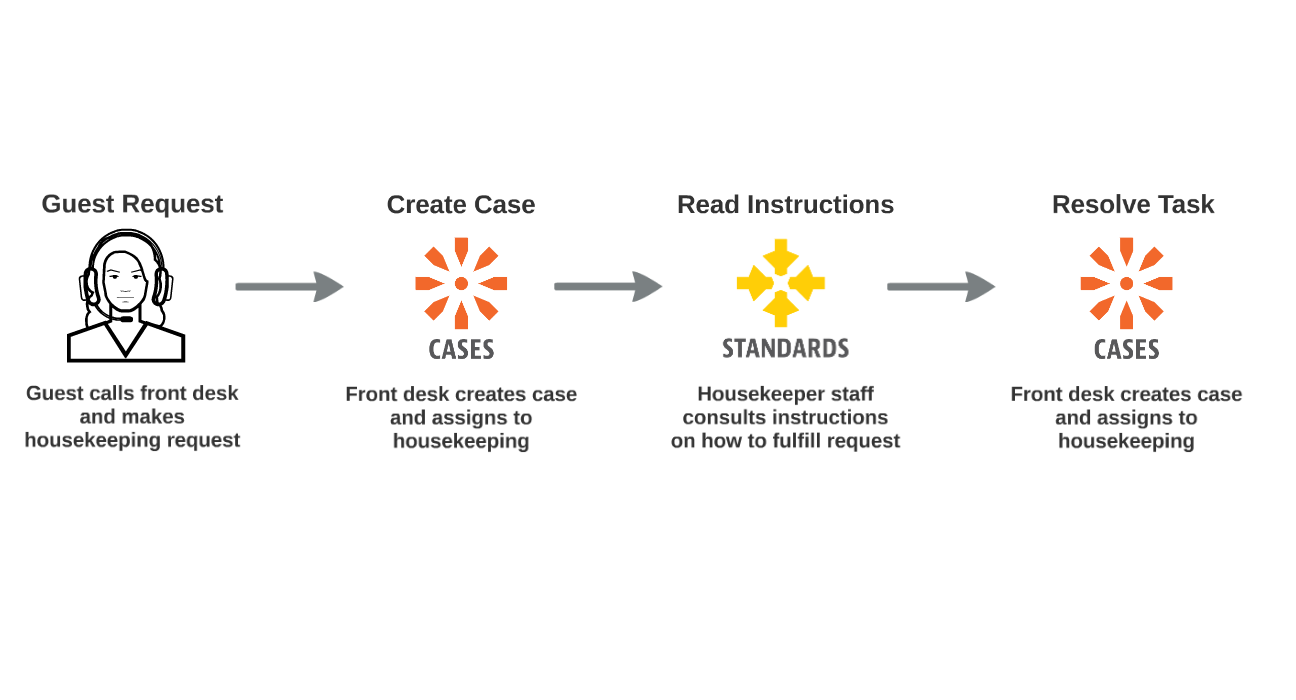 Hotel Housekeeping
The tracking, assigning and maintenance of daily housekeeping operations and client requests can be managed through the use of Stemmons Enterprise.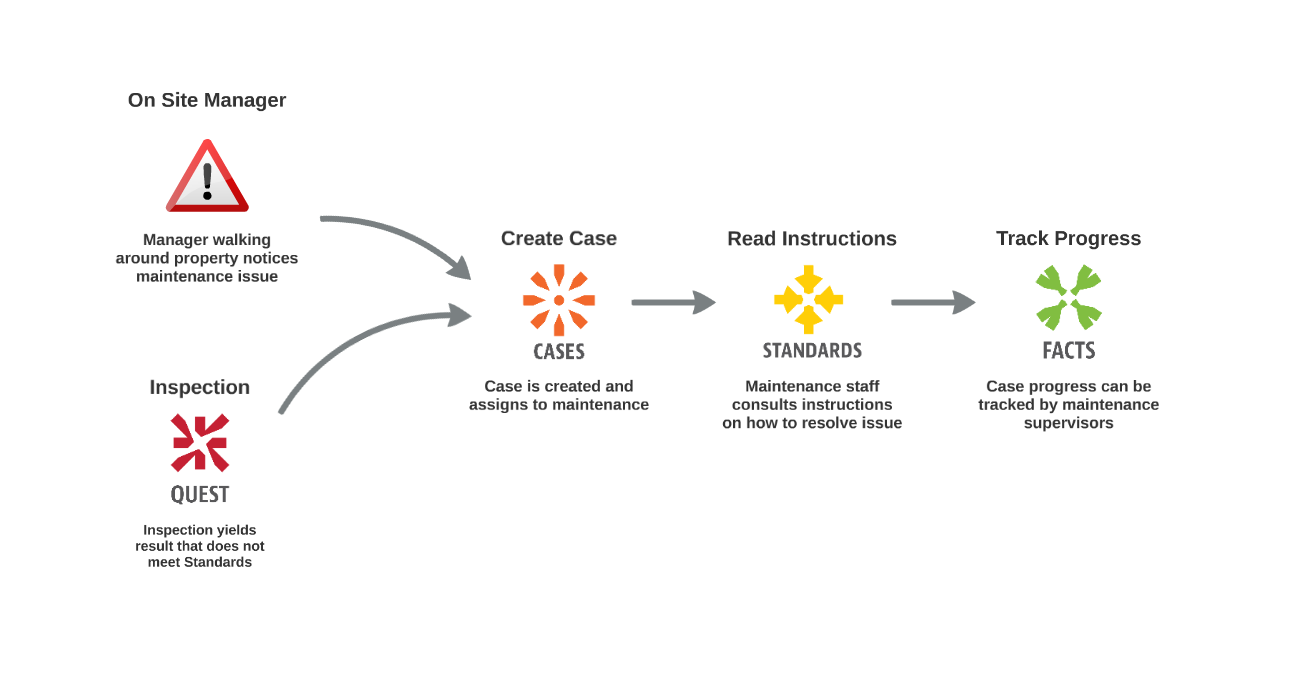 Hotel Property Work Order
Request and management of any maintenance task necessary throughout hotel.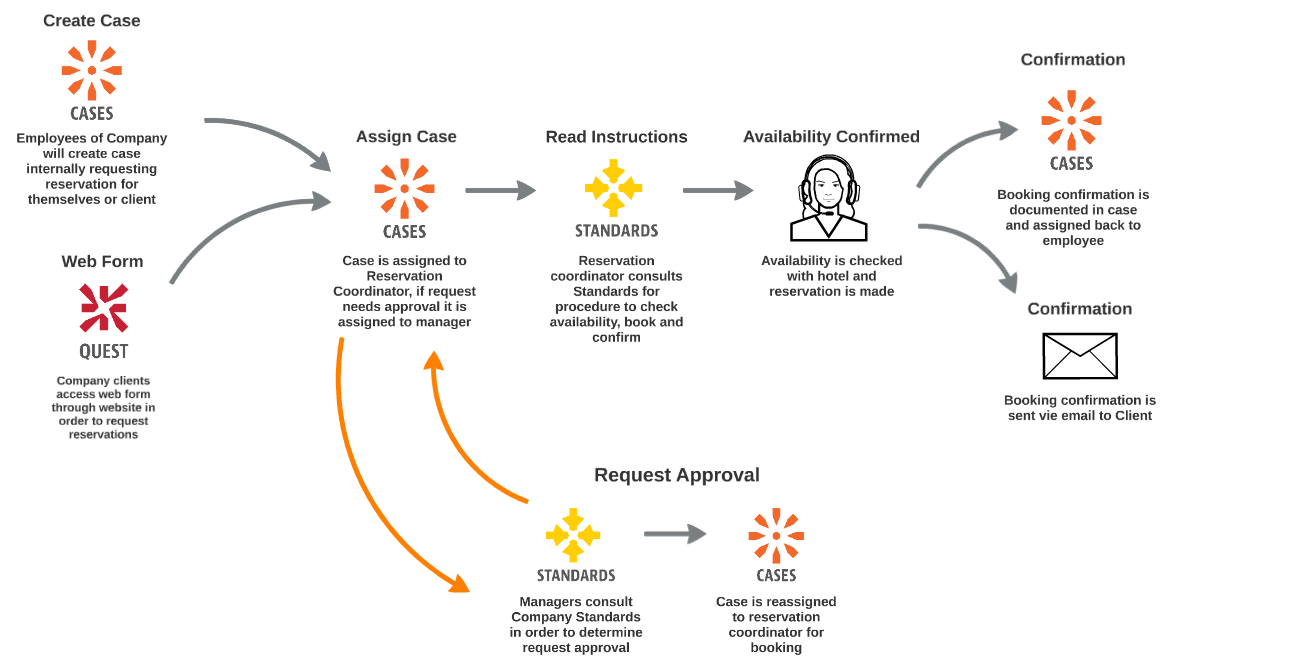 Hotel Reservation - Special
Management of hotel reservations for employees and company clients or guests.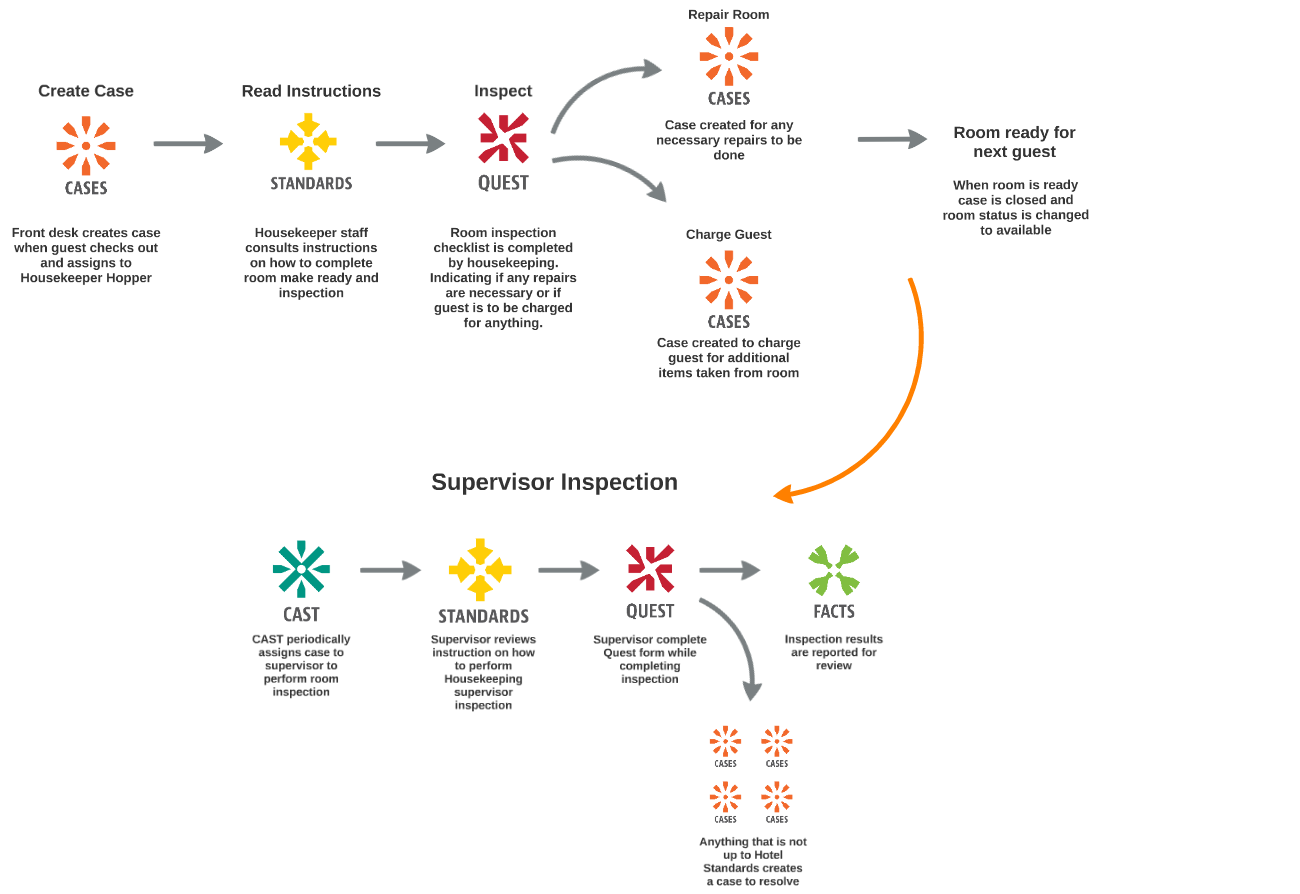 Hotel Inspection
Inspection of guestroom condition and reset after guest departure.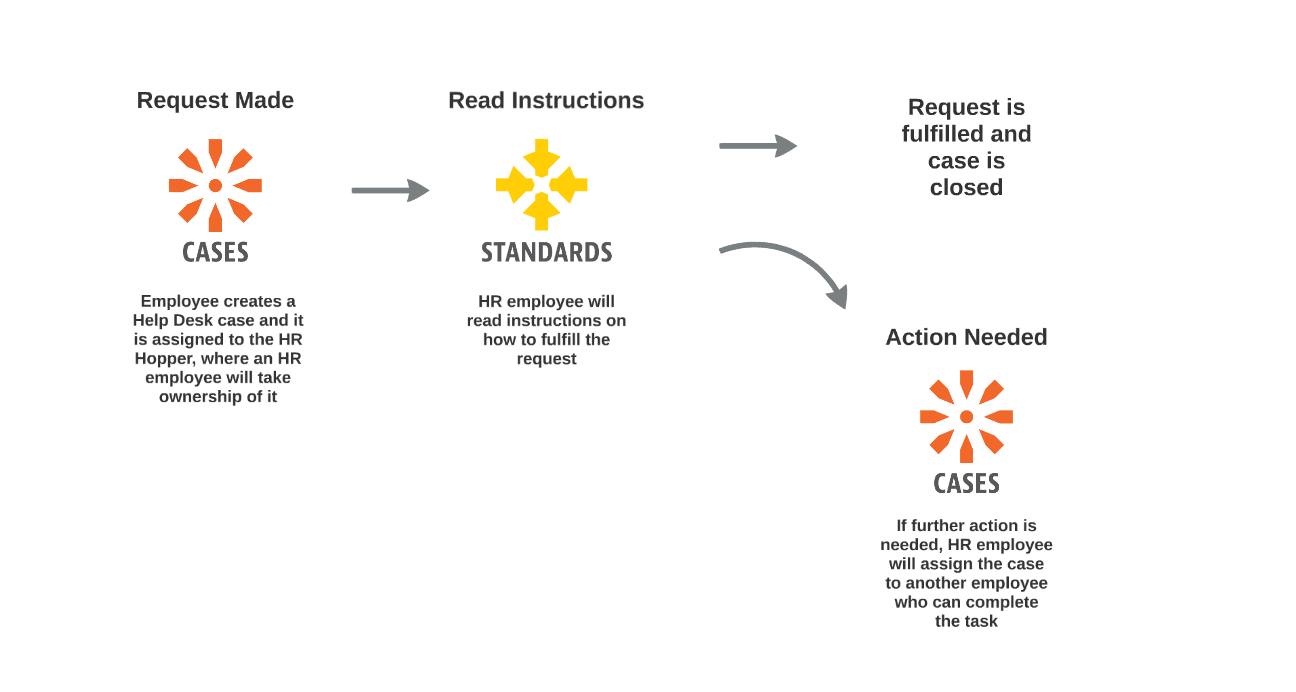 HR Helpdesk
Employees submit an issue or request associated with Human Resources.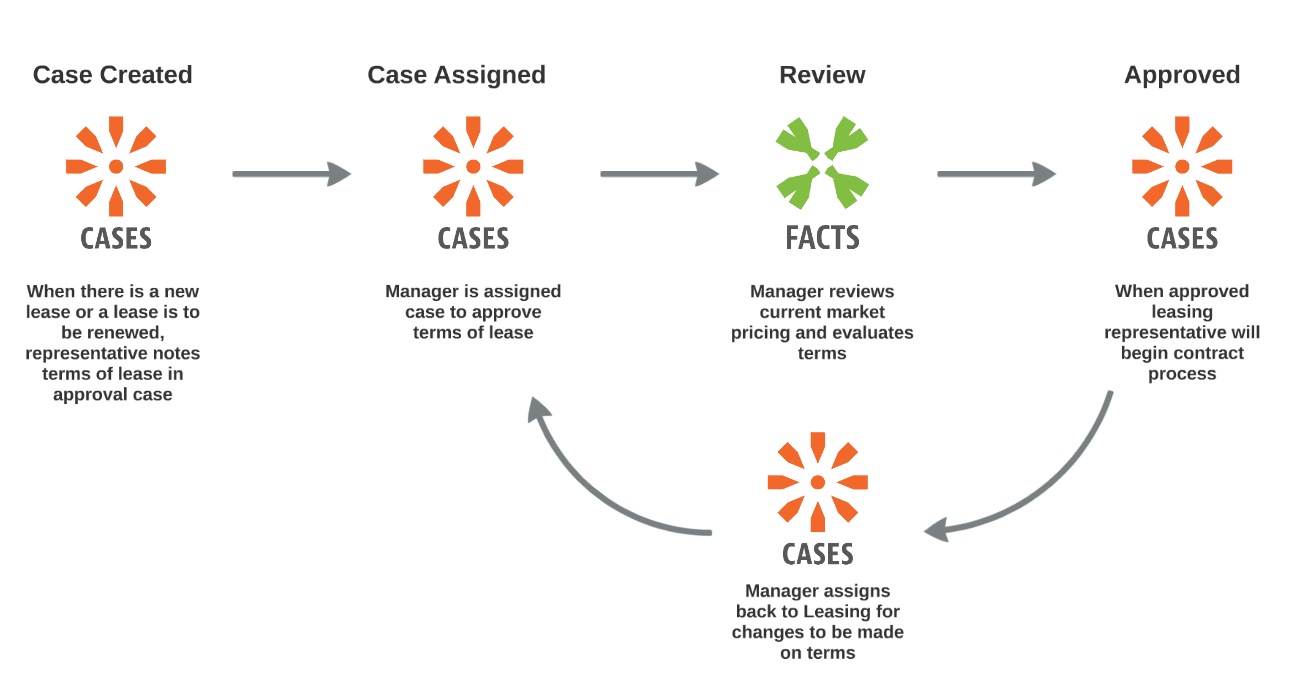 Lease Approval
New lease agreements or renewal requests must be approved by leasing manager.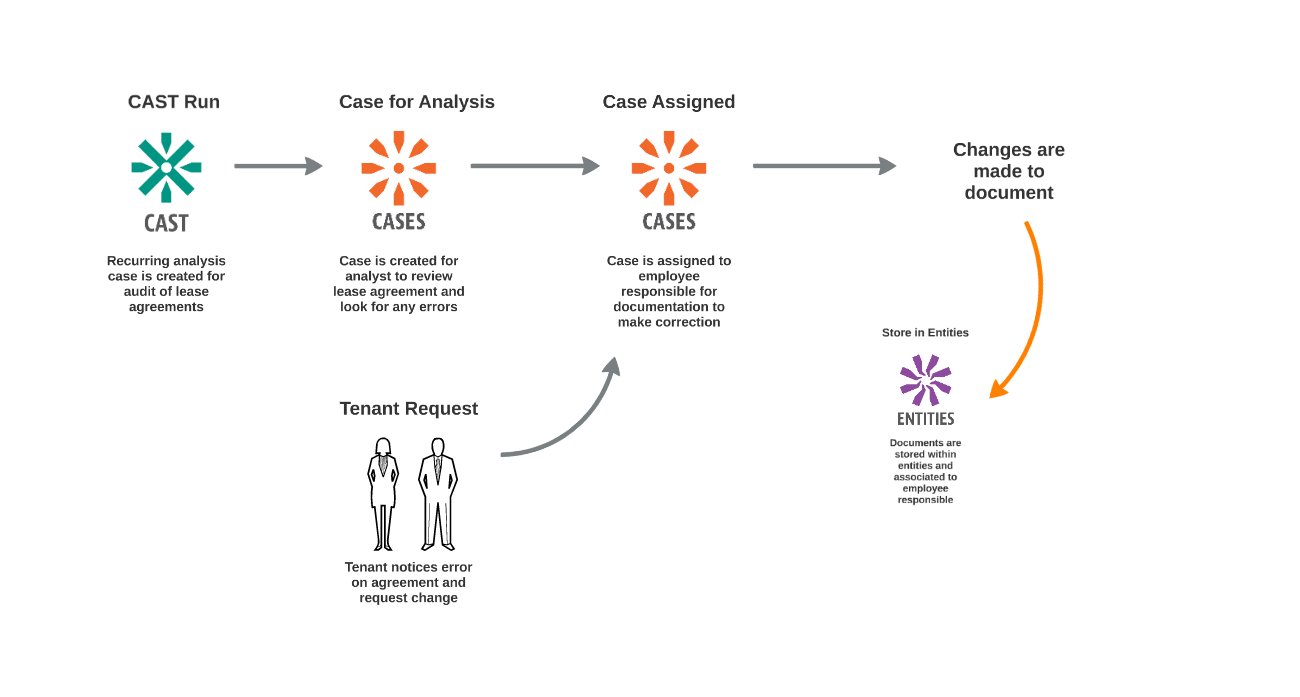 Leasing Contract Review
Stemmons allows for any necessary changes to be made to a lease agreement by providing an exact error count and next steps to be taken to modify the existing lease for accuracy.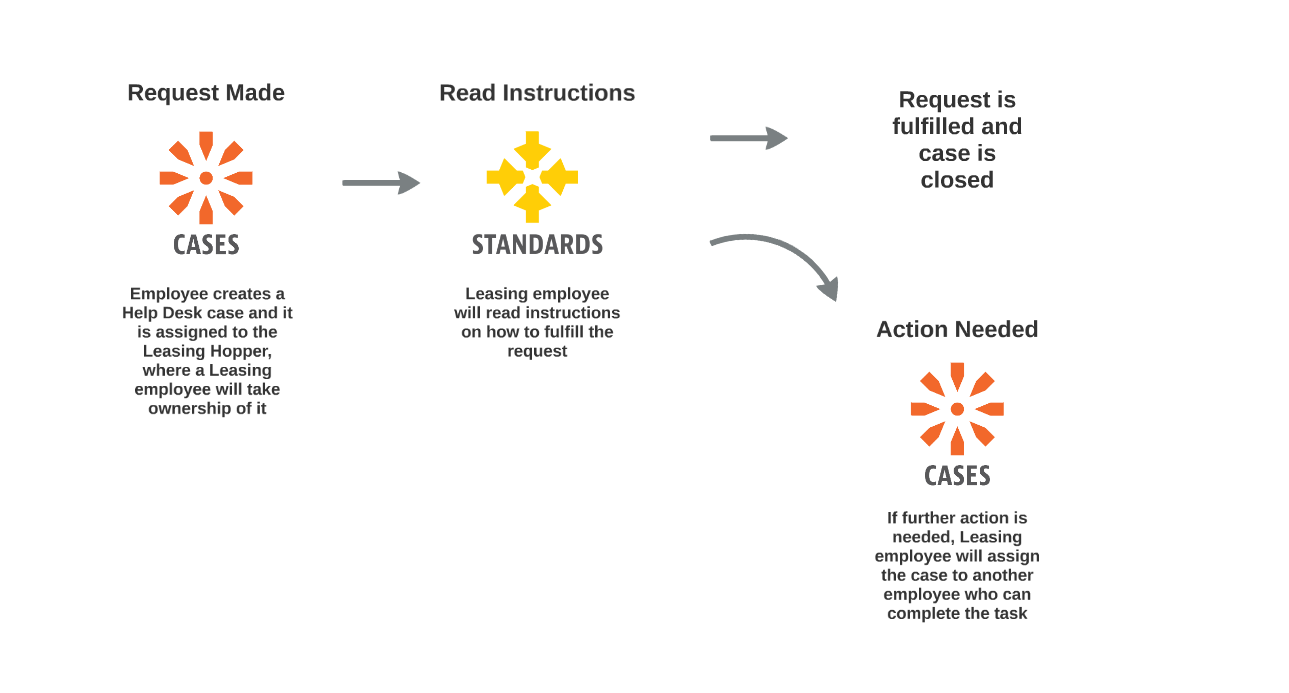 Leasing Help Desk
Employees submit an issue or request associated with Leasing.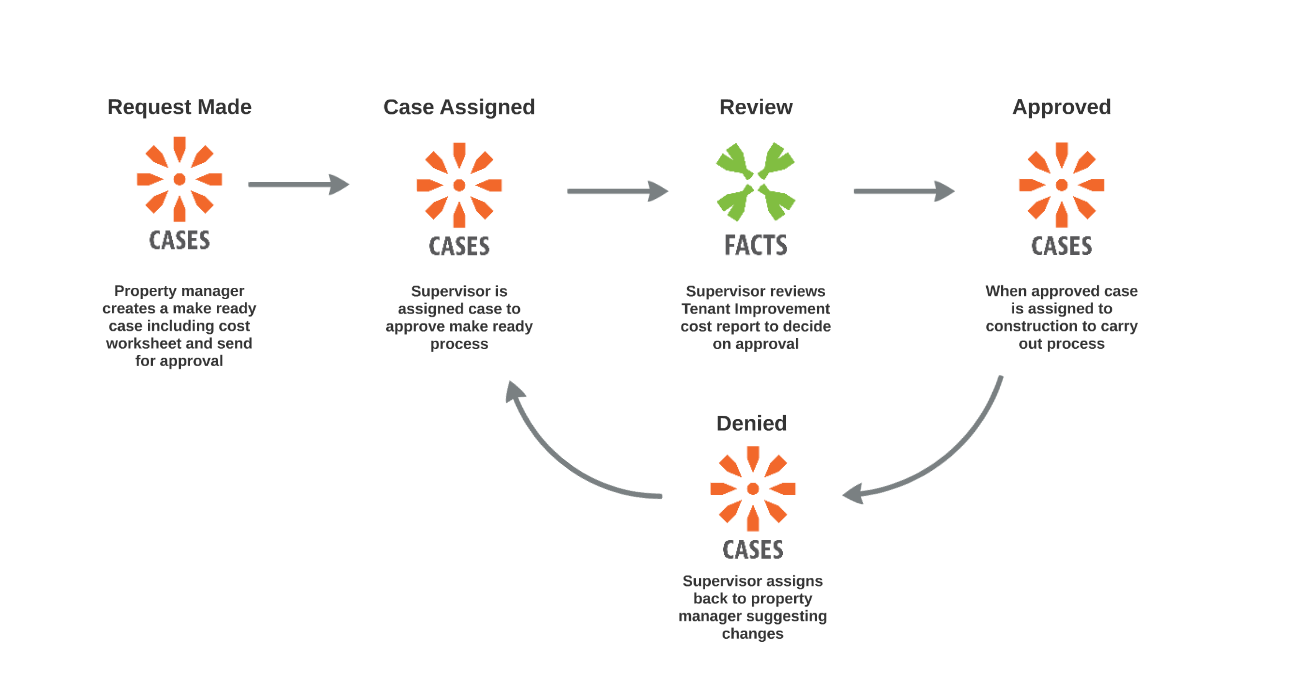 Make Ready Request
Request of changes to be made in a property in order for it to be ready for new tenant.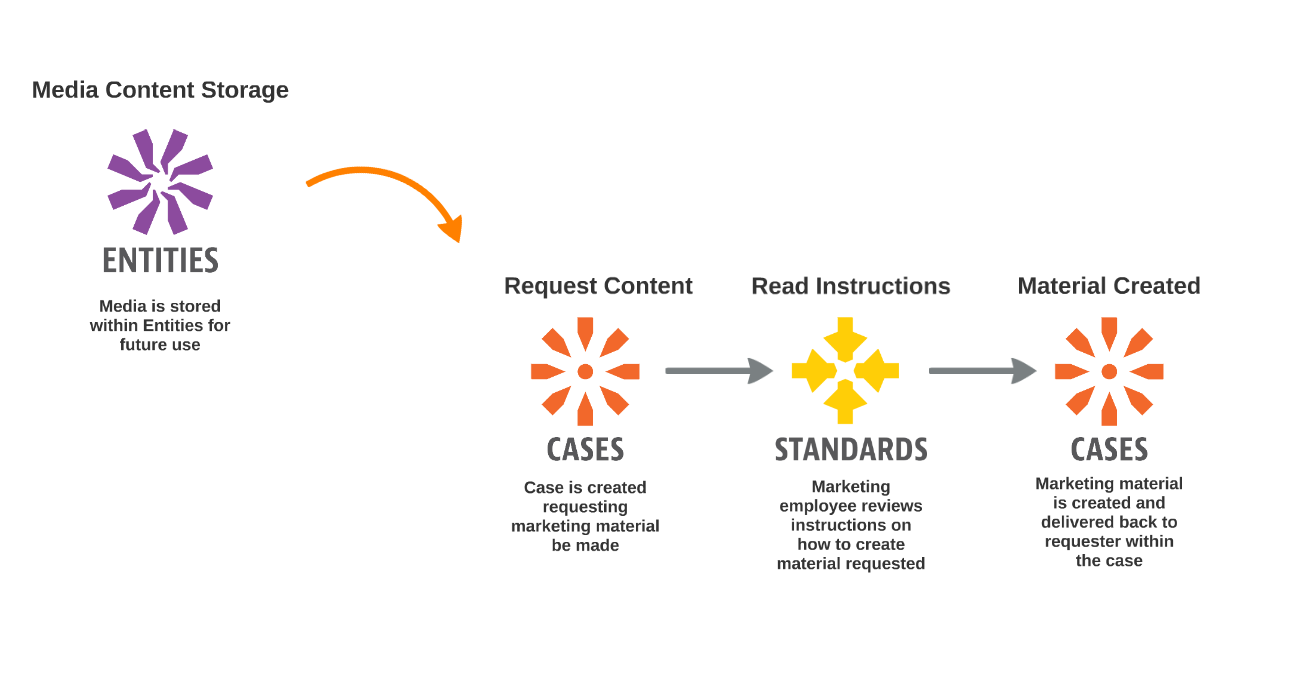 Marketing Project
Employees from various departments can request marketing material to be created for them.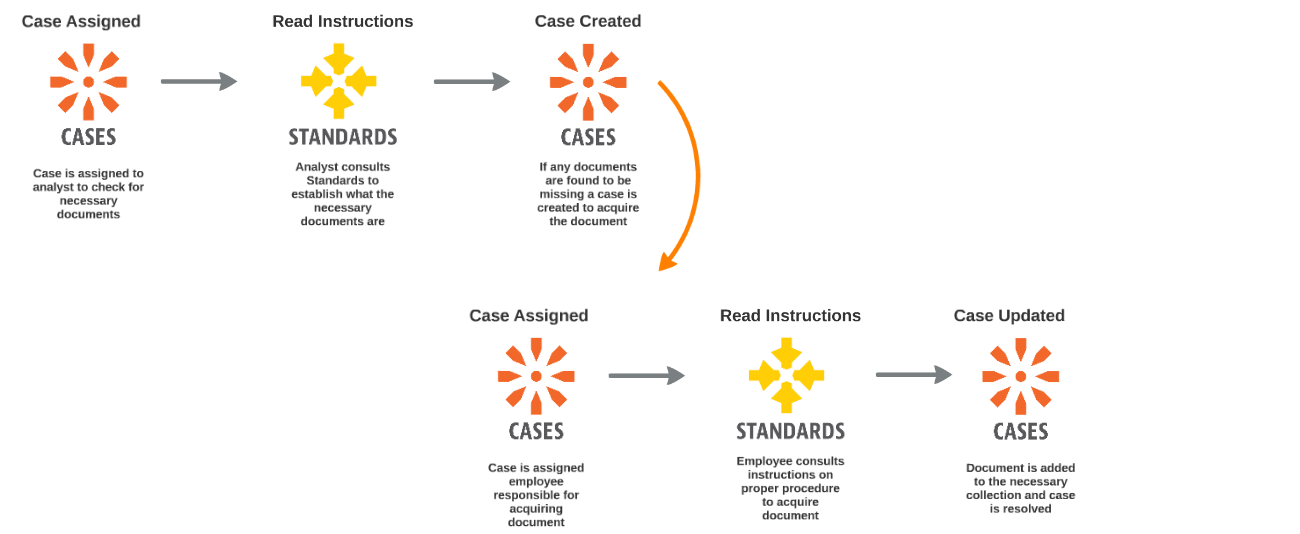 Missing Documents
Case is created if there are any missing documents in order for them to be acquired.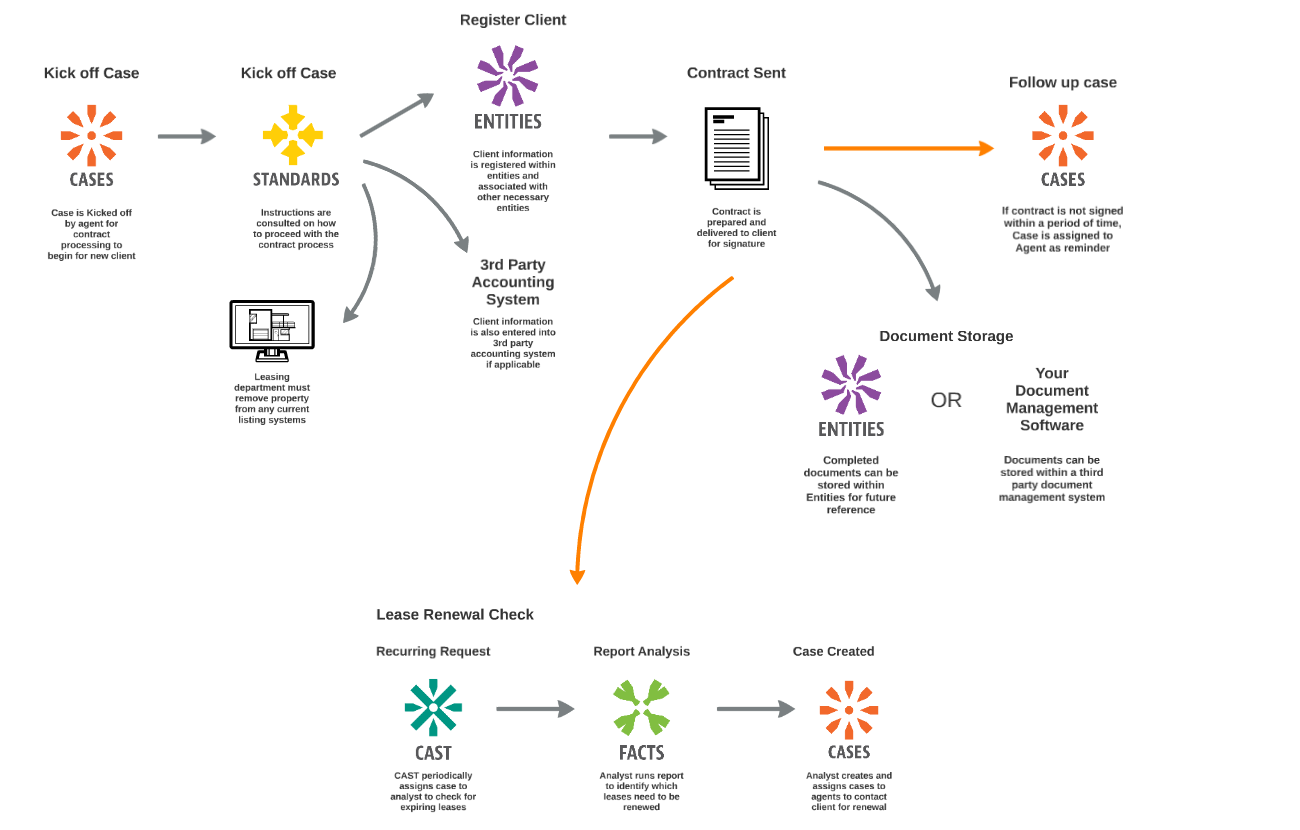 MLS Contract Process
Central is used in order to manage and track the MLS process of a new lease agreement.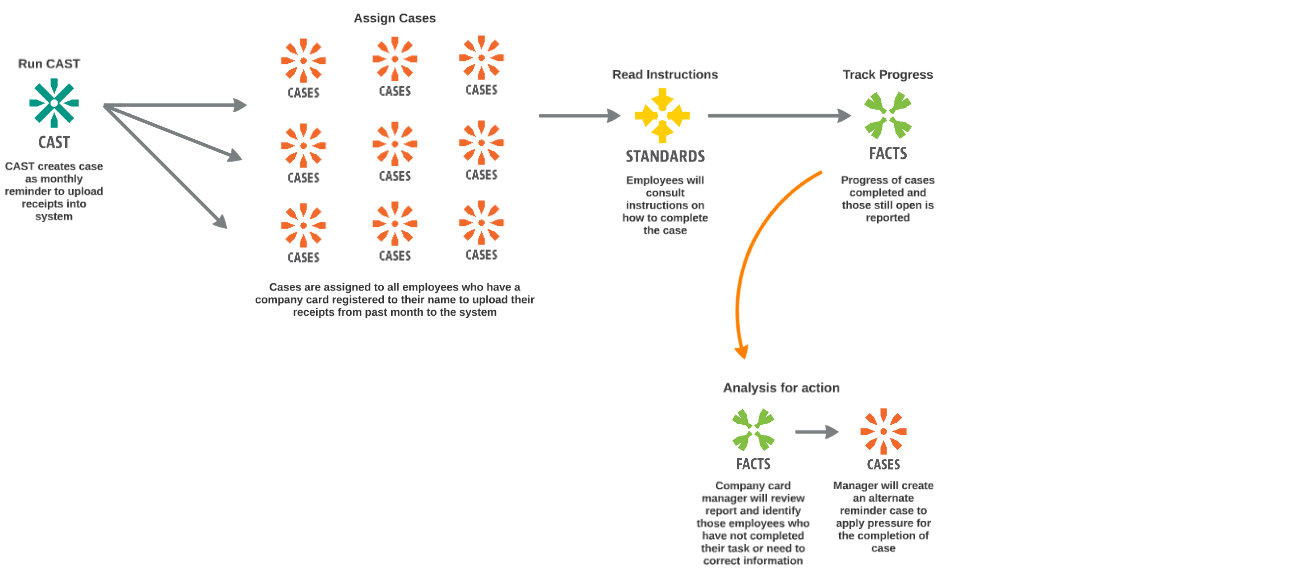 P-Card Reconciliation
Reminder cases for employees with a company credit card to upload their expenses every month.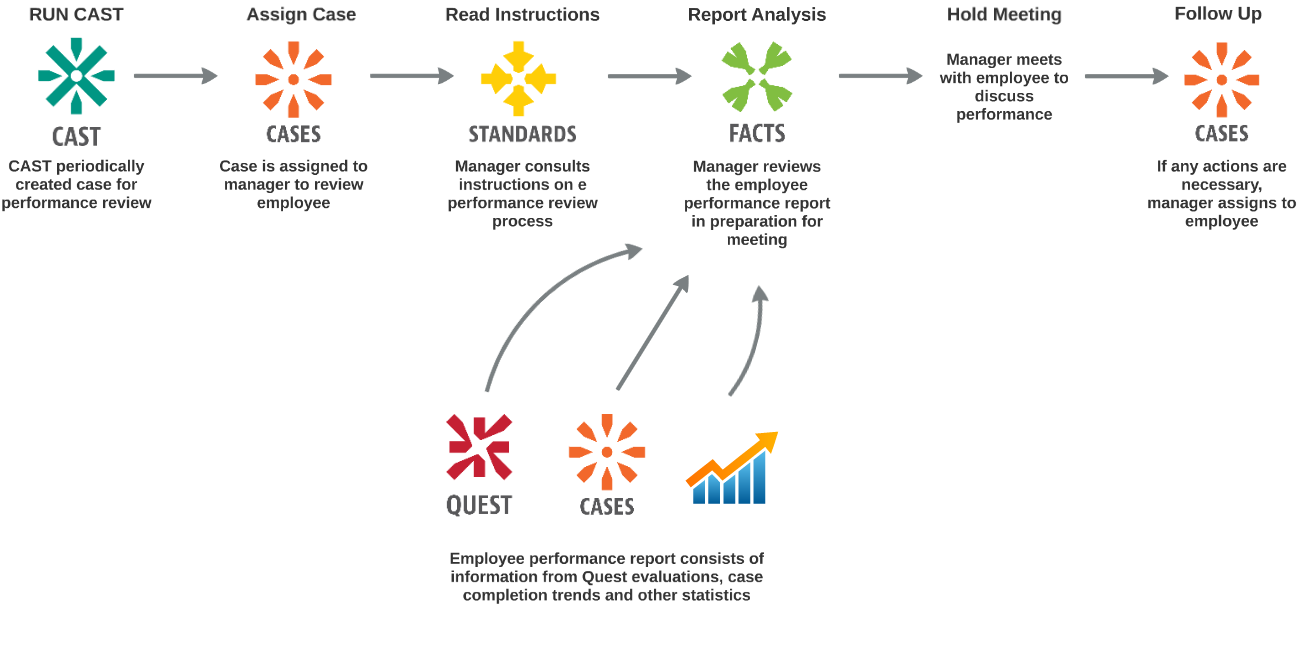 Employee Performance Review
Periodic assignment for managers to review and consult with employees about their performance.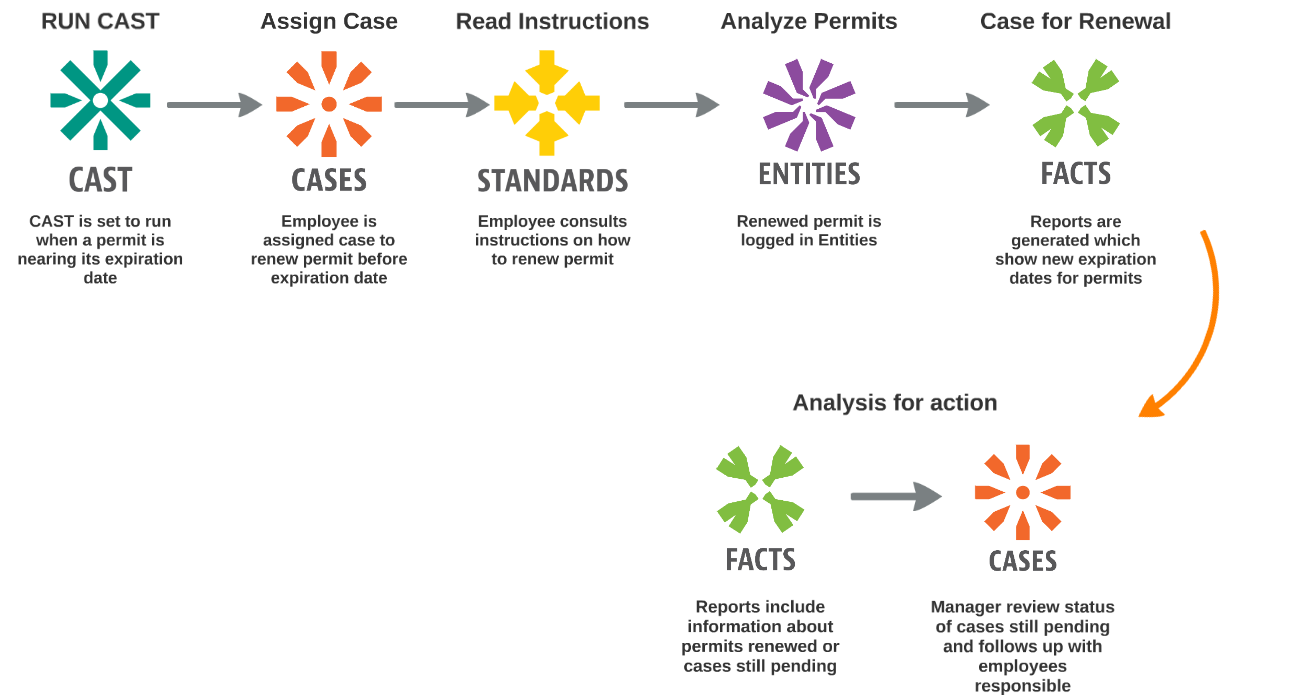 Permit Tracking
Tracking and management to ensure permits are up to date.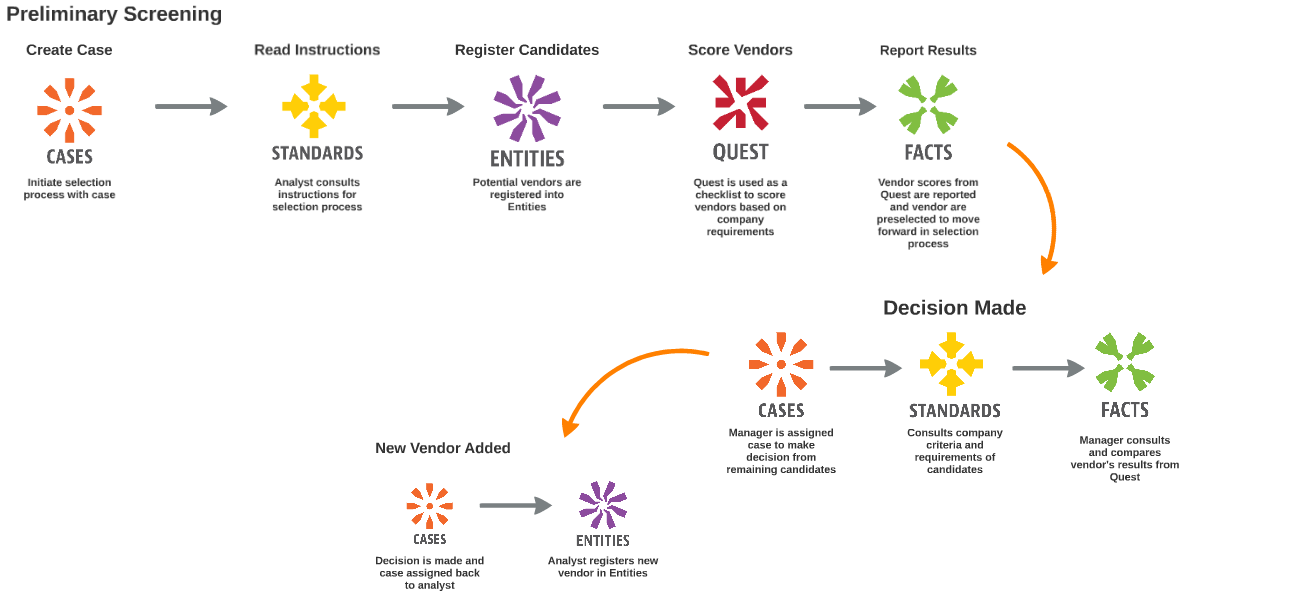 Vendor Selection
Central organizes and simplifies the task of comparing and selecting the correct vendors for you company.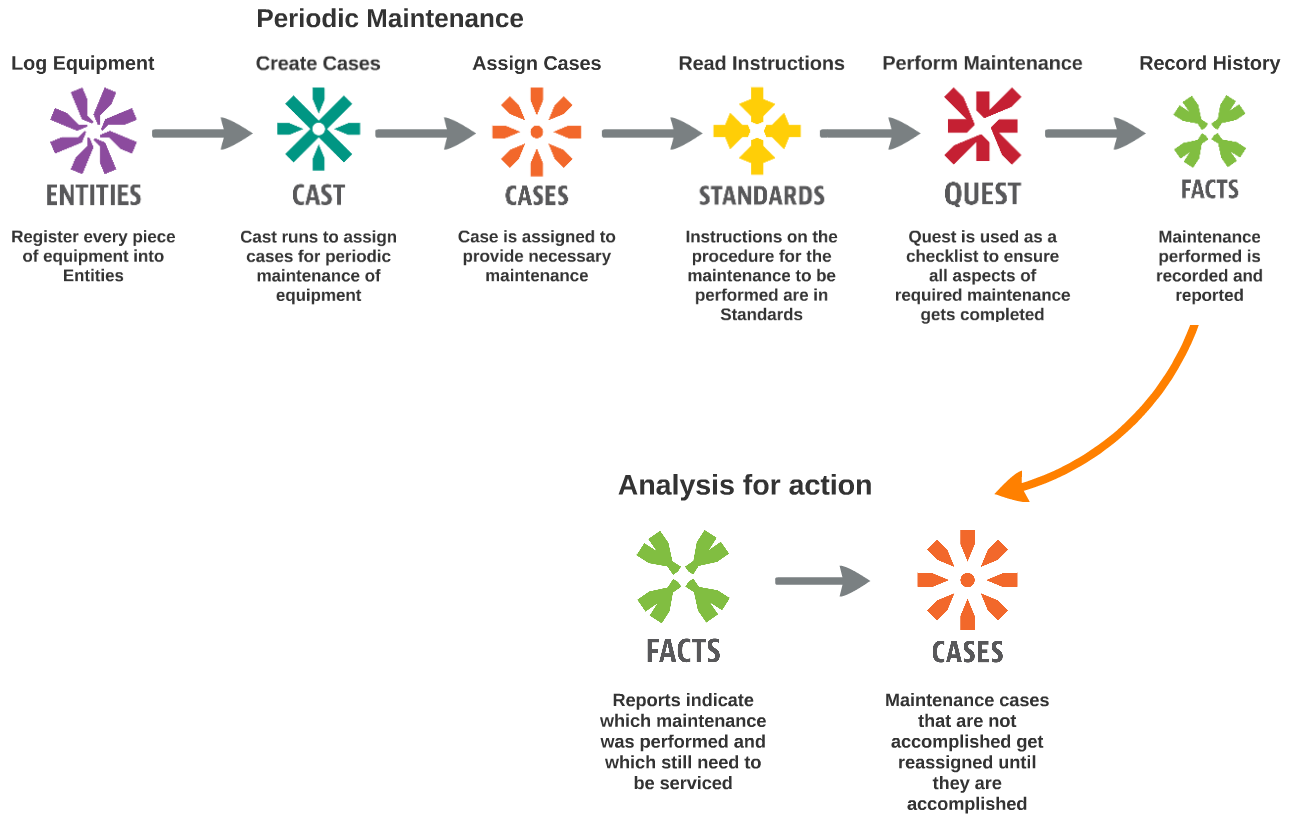 Preventative Maintenance
Management of tasks assigned in order to keep equipment in good working order.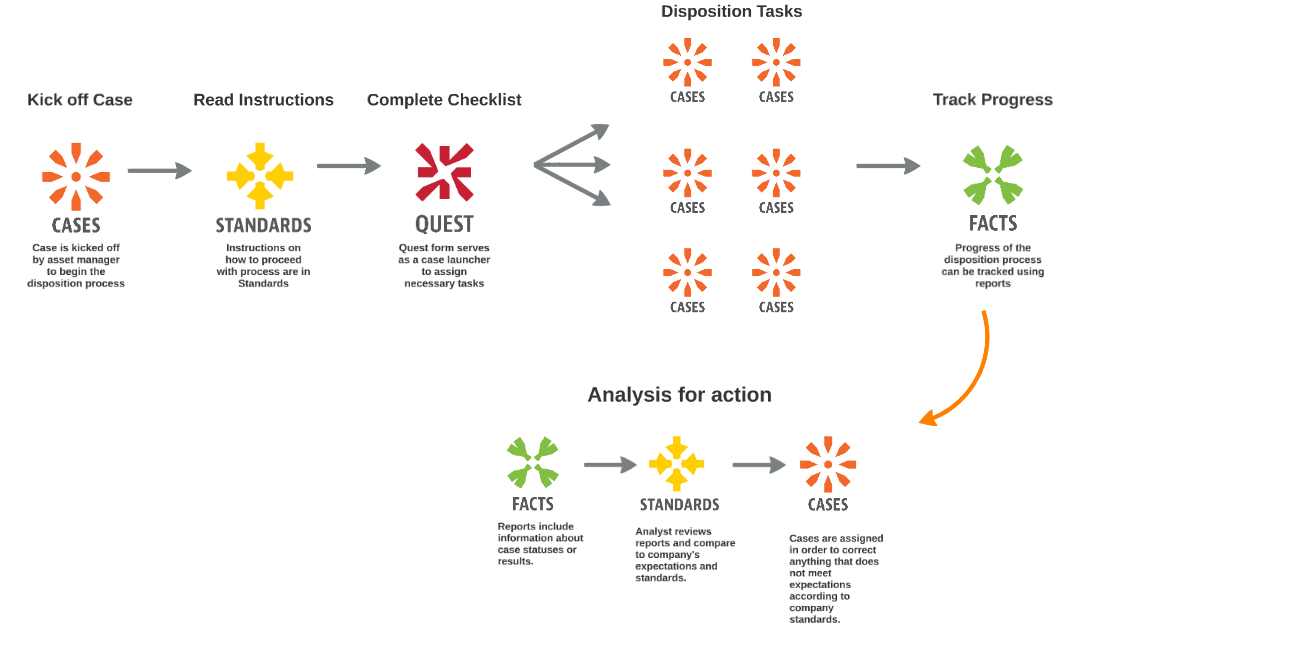 Property Disposition
Management of all tasks and tracks progress when a property is sold.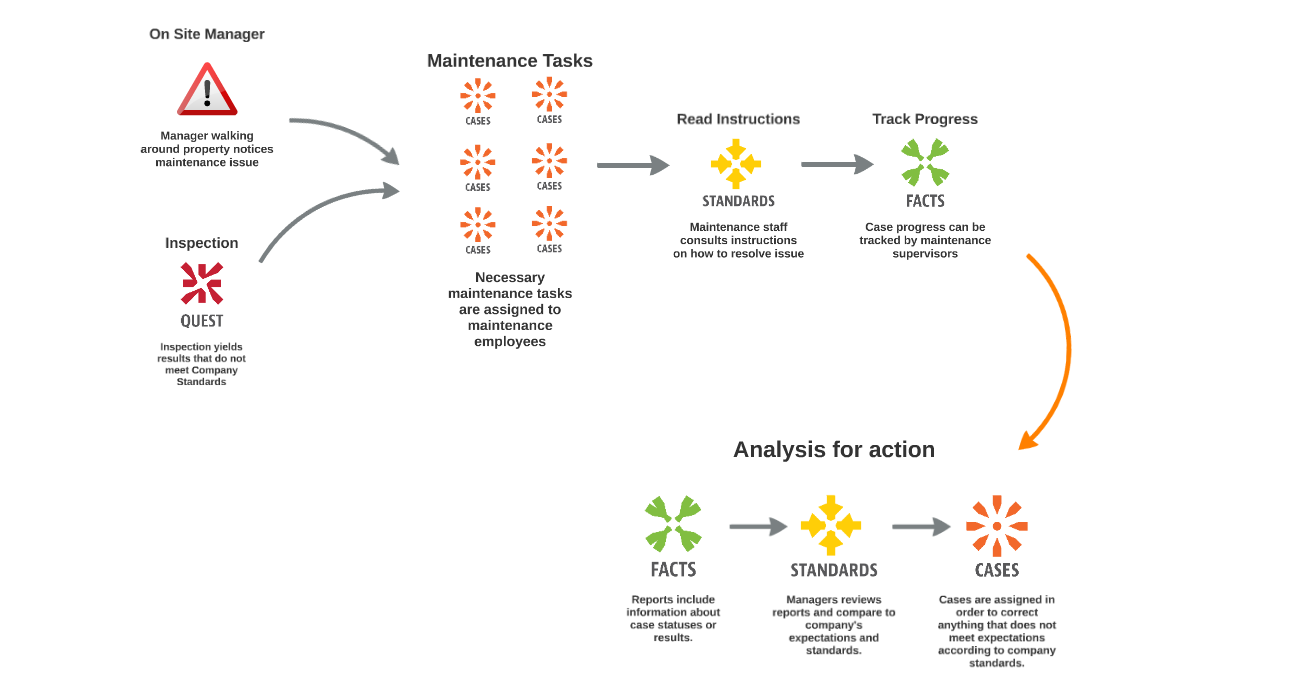 Property Project
Management of all maintenance requests or issues related to a property.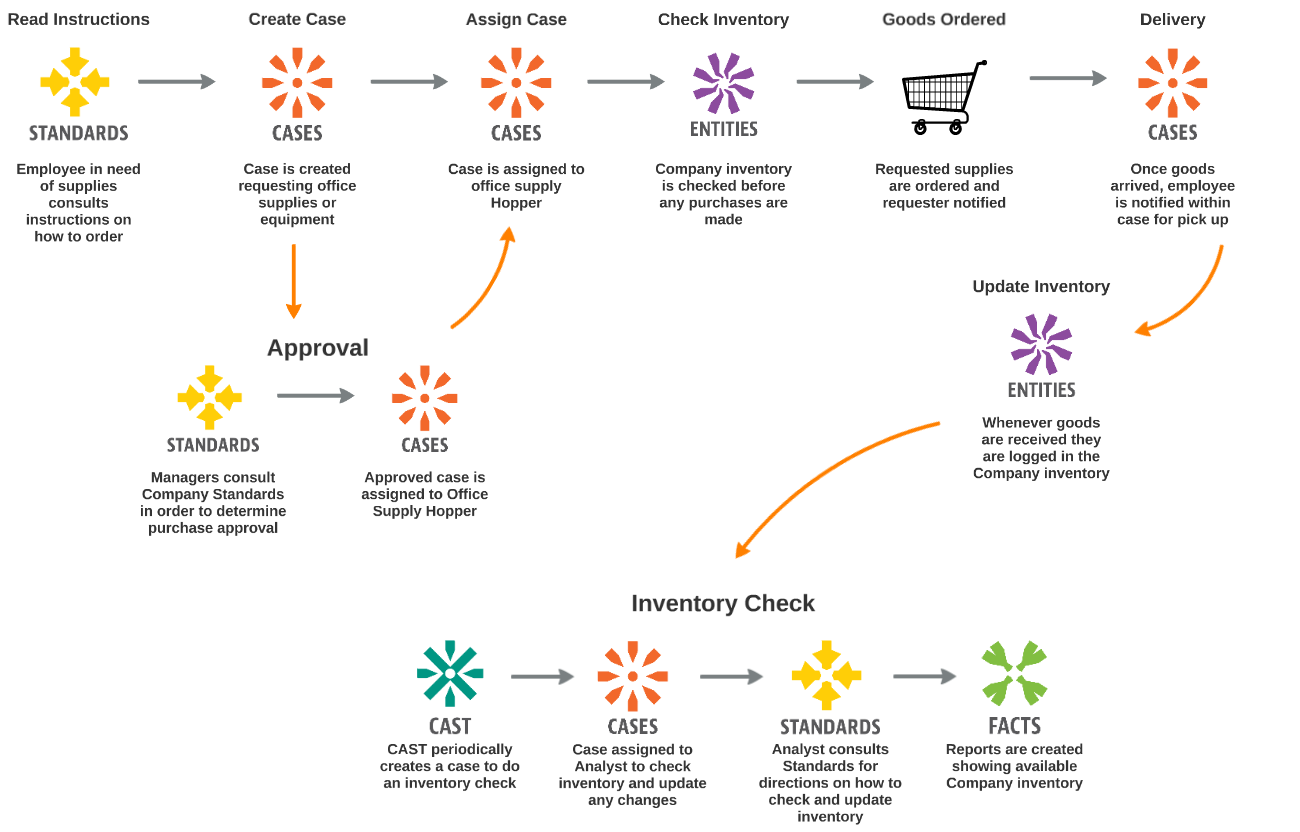 Purchasing Order Management
Management of Company's equipment and supply purchase requests.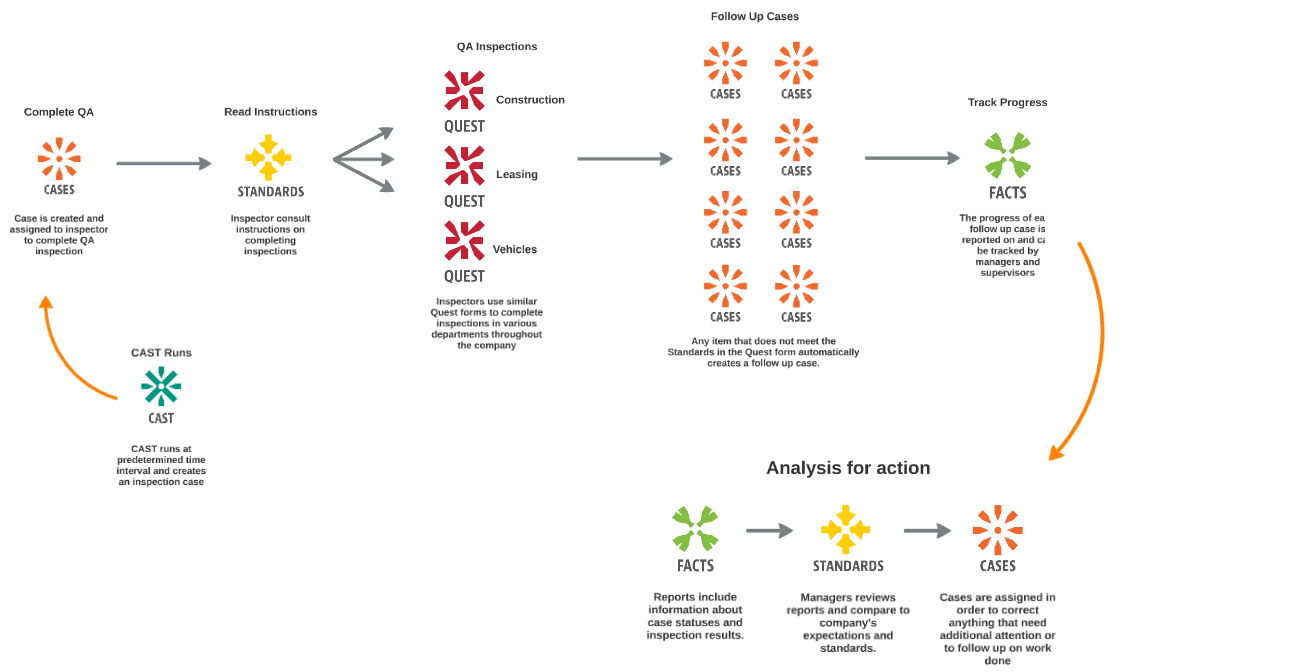 Quality Assurance Inspections
Management of Quality Assurance inspections.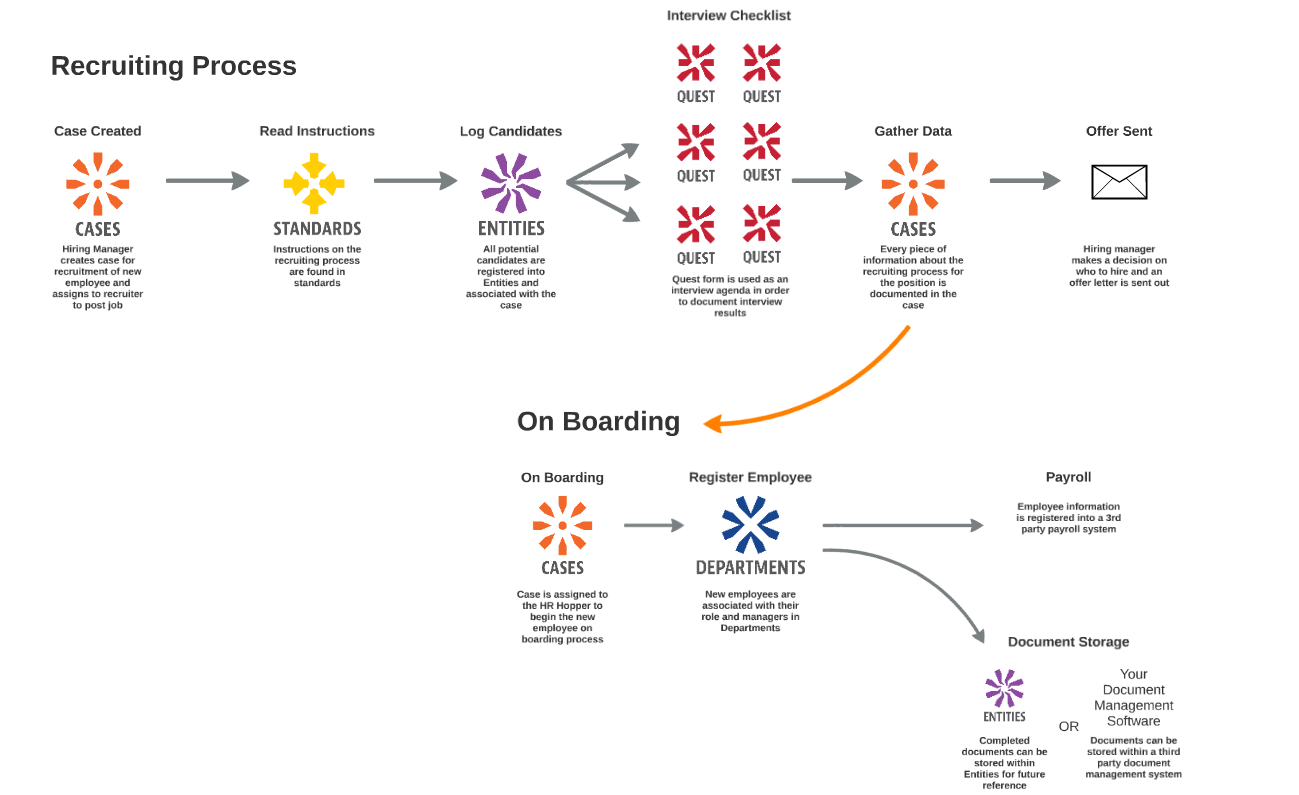 Recruiting
Central manages and tracks the recruiting process of a new employee from application to on boarding.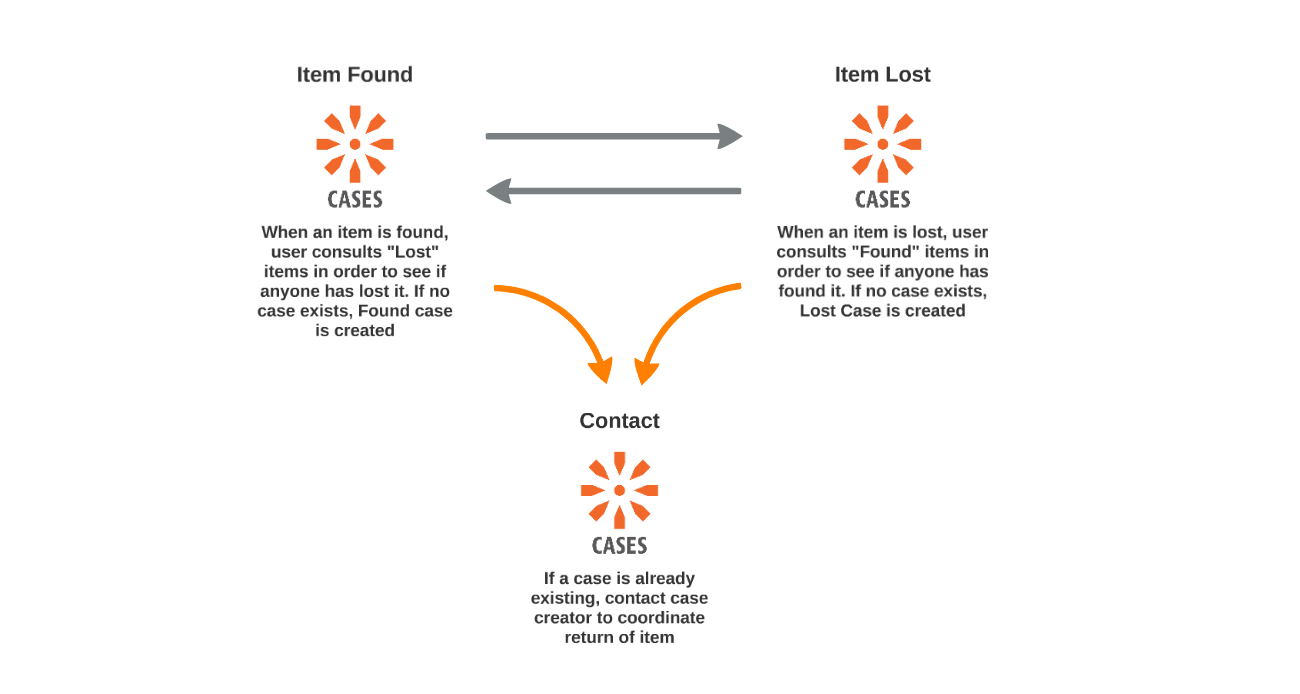 Lost and Found
Tracking of lost and found items.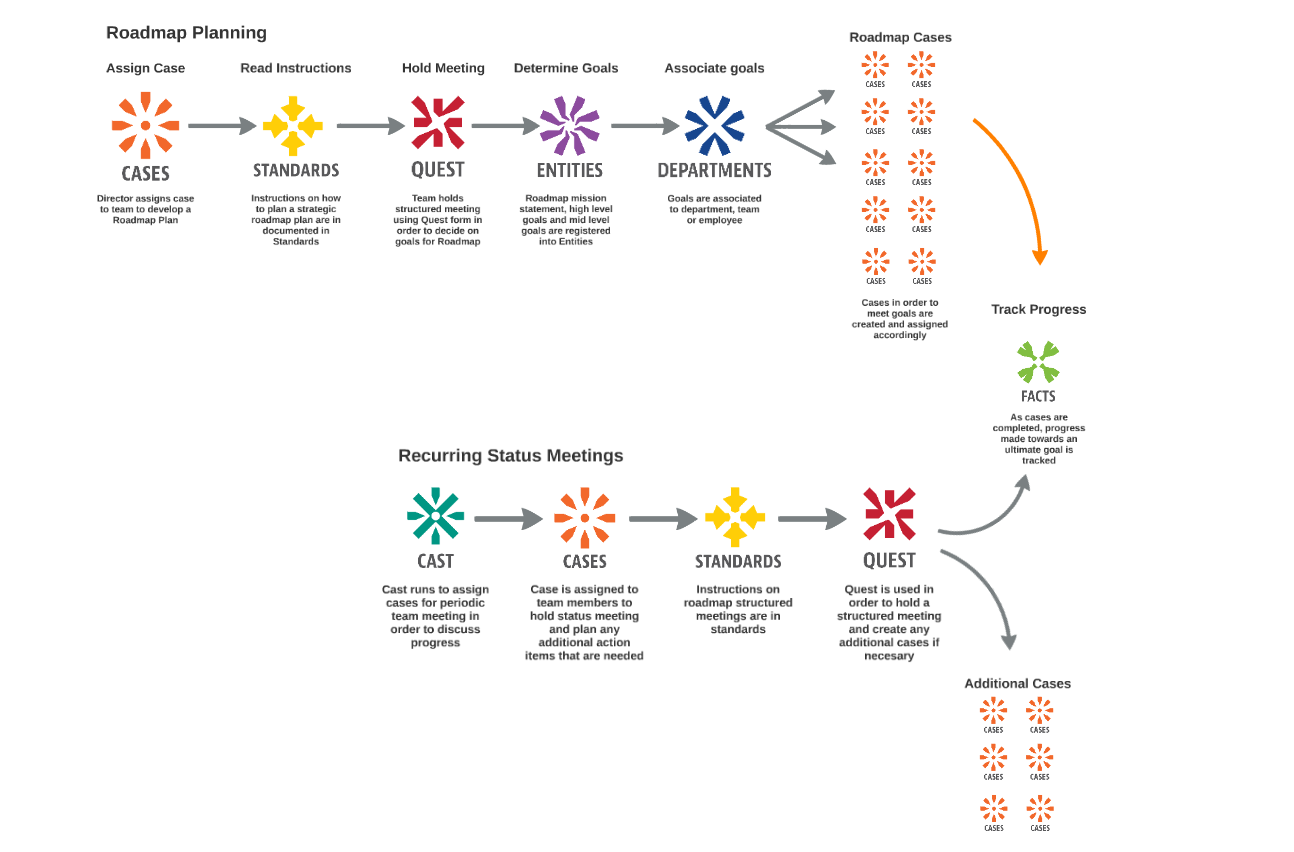 Roadmap
Planning, execution and management of a strategic business plan.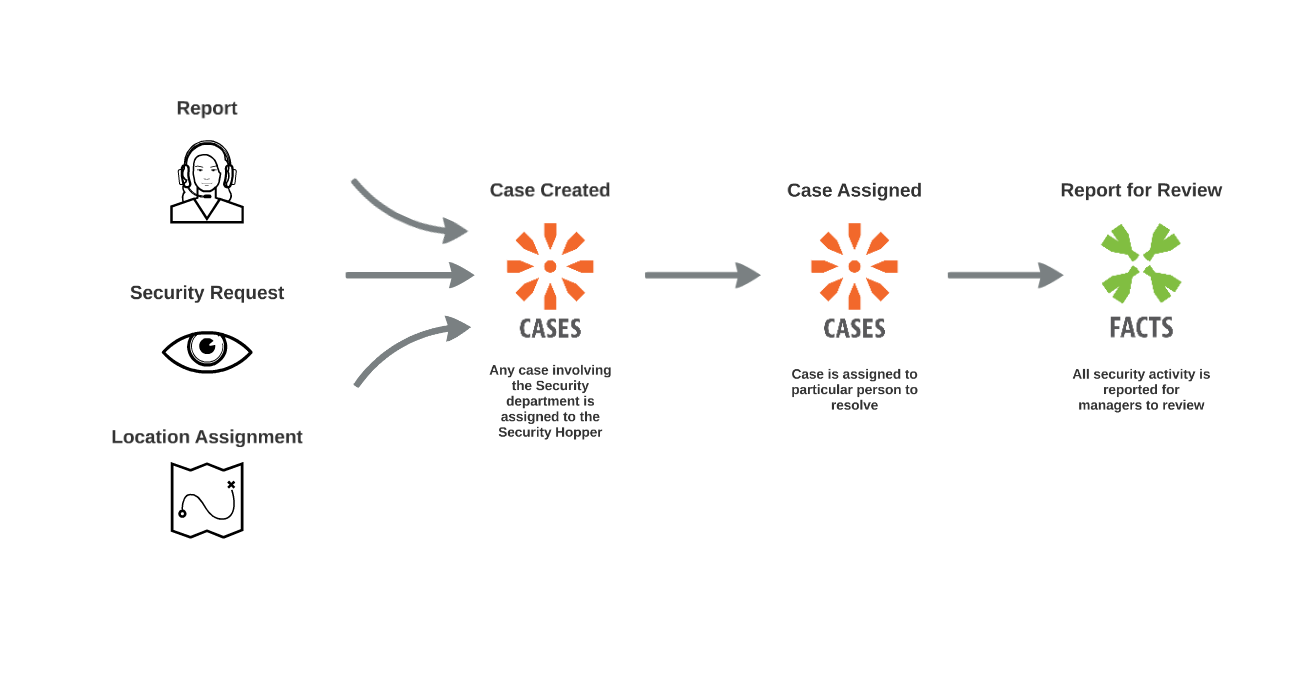 Security Assignment
Management of Security department's operations.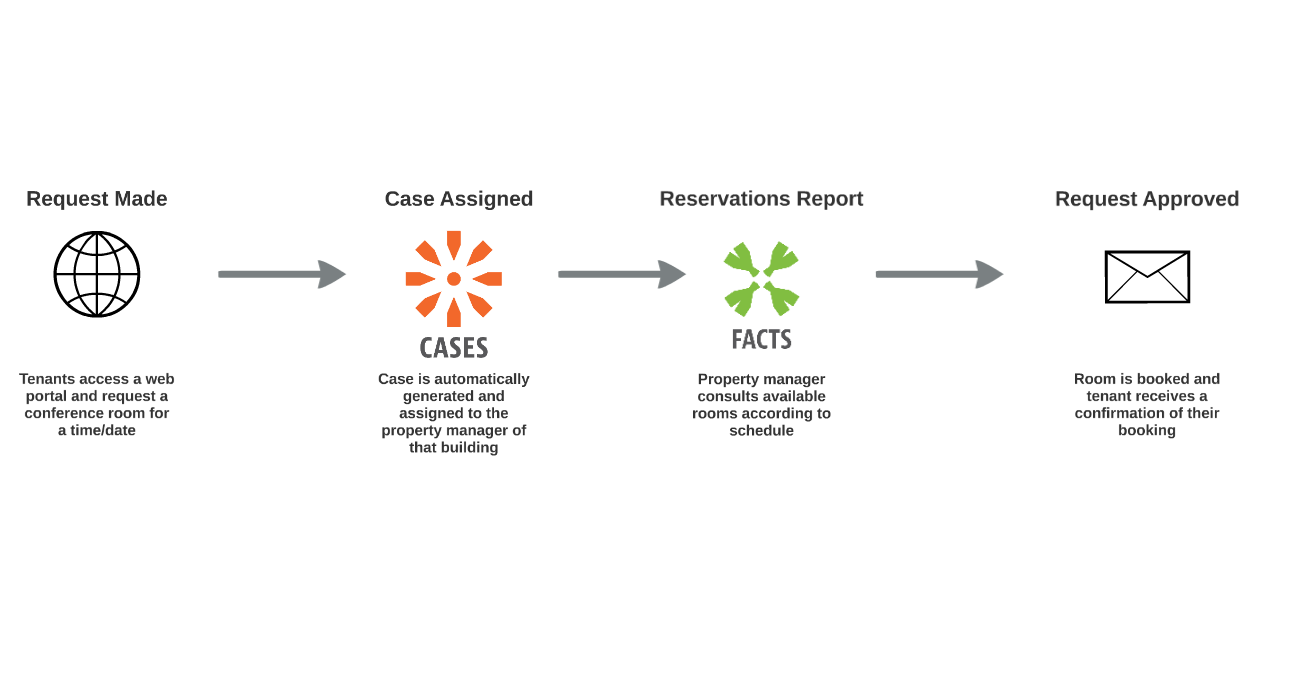 Room Booking
Reserving a conference room in a particular property is simplified using Central.

Sign Order
Management of sign ordering process.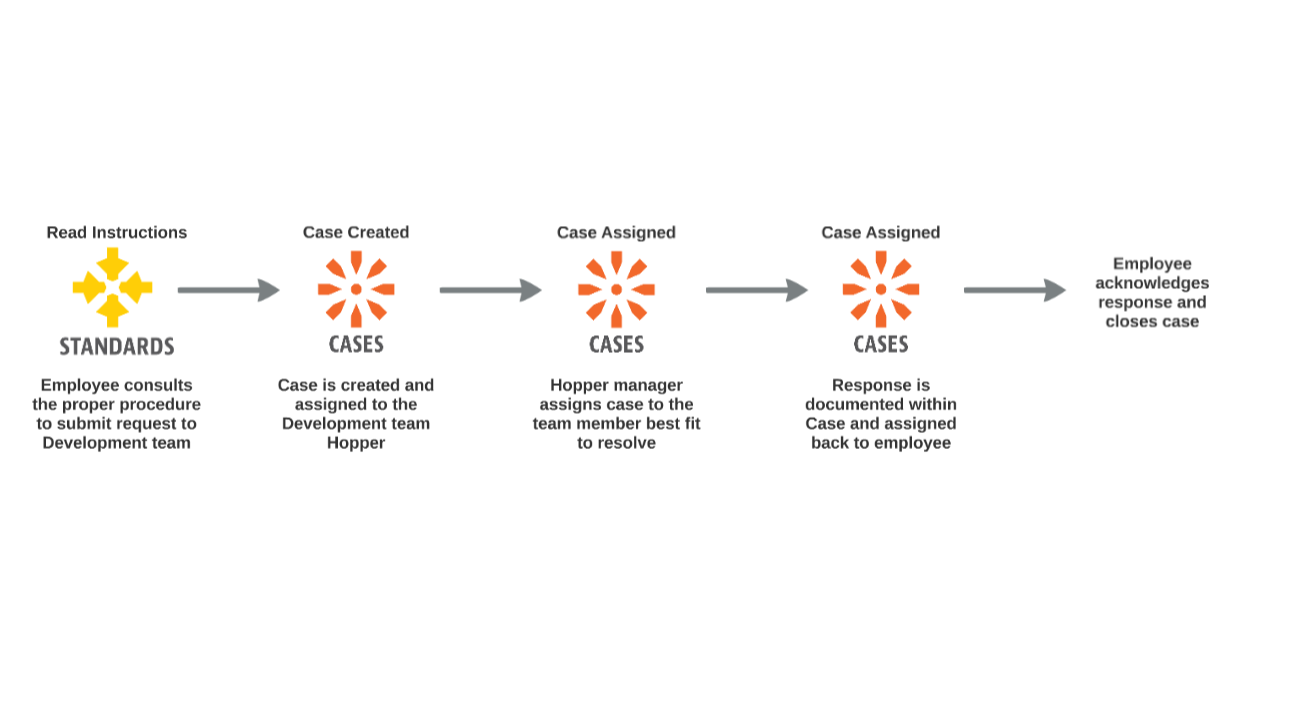 Software Development
Any software issues, concern or requests are managed through Central.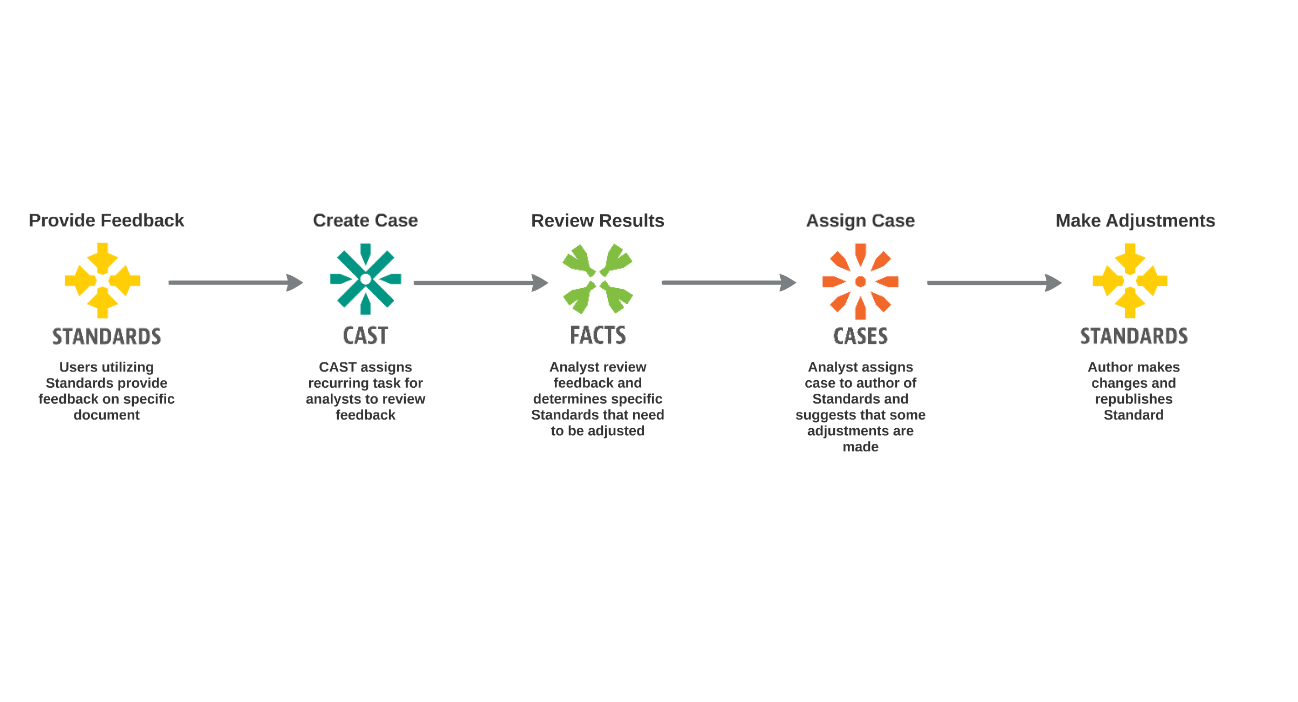 Standards Feedback
Provide feedback to author of a Standards in order to improve experience for future users.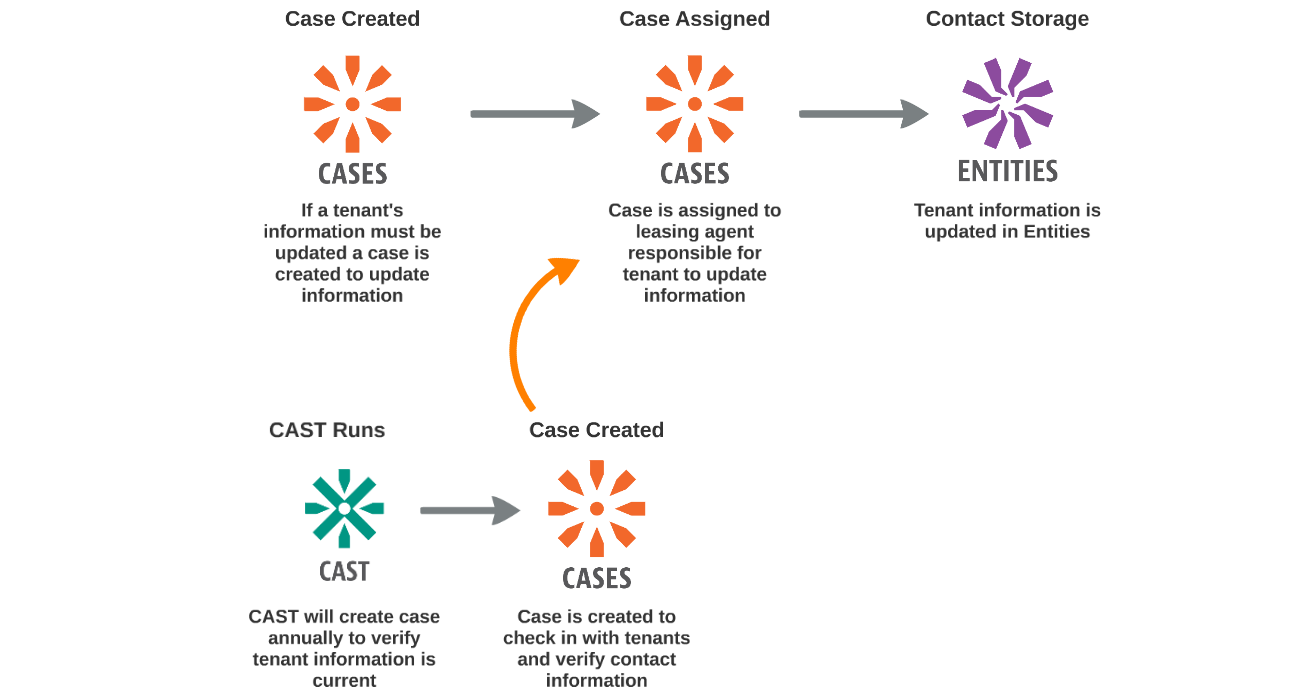 Tenant Information Change
Update of tenant information.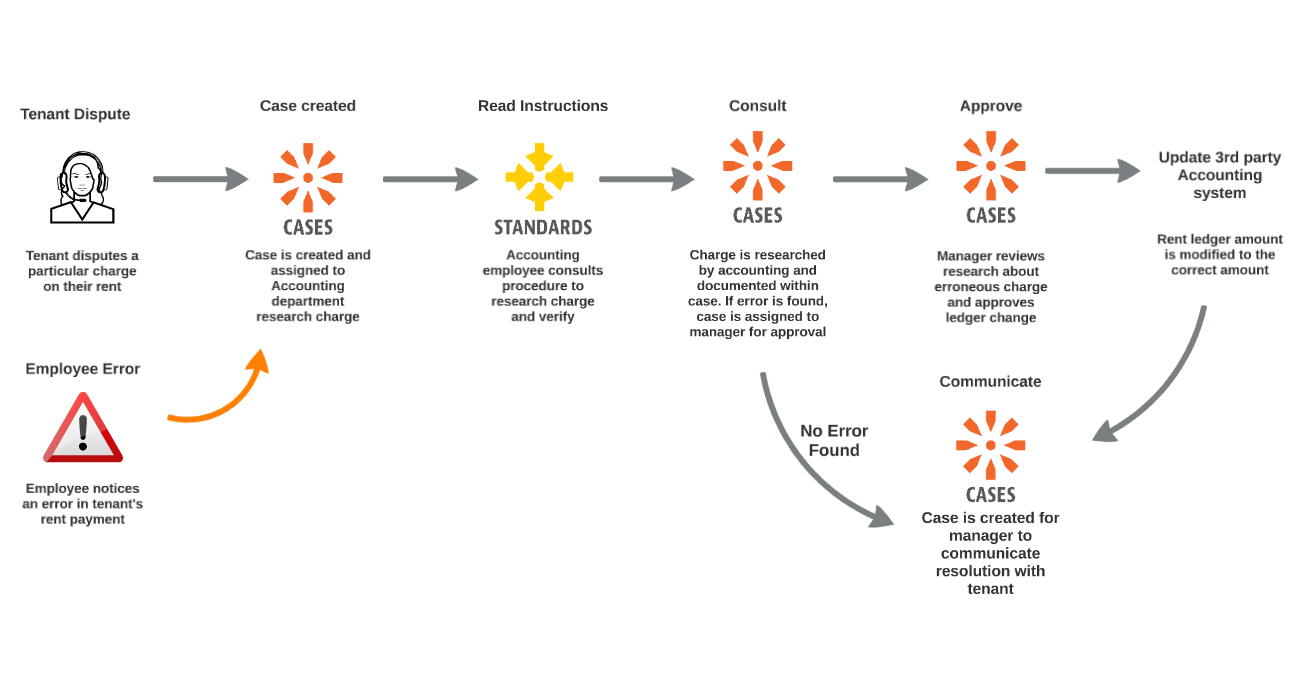 Tenant Ledger Change
Manage updates and changes to a tenant's ledger.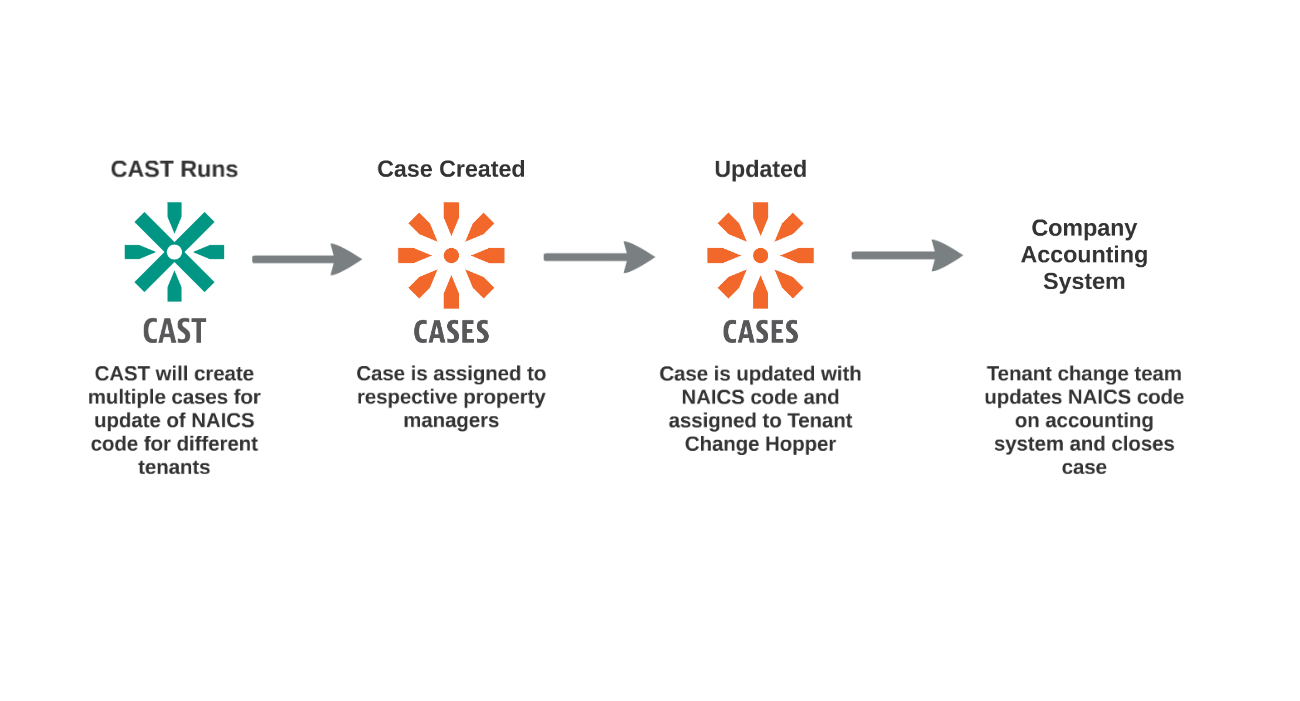 Tenant NAICS Update
Requests for the update of a tenants NAICS code.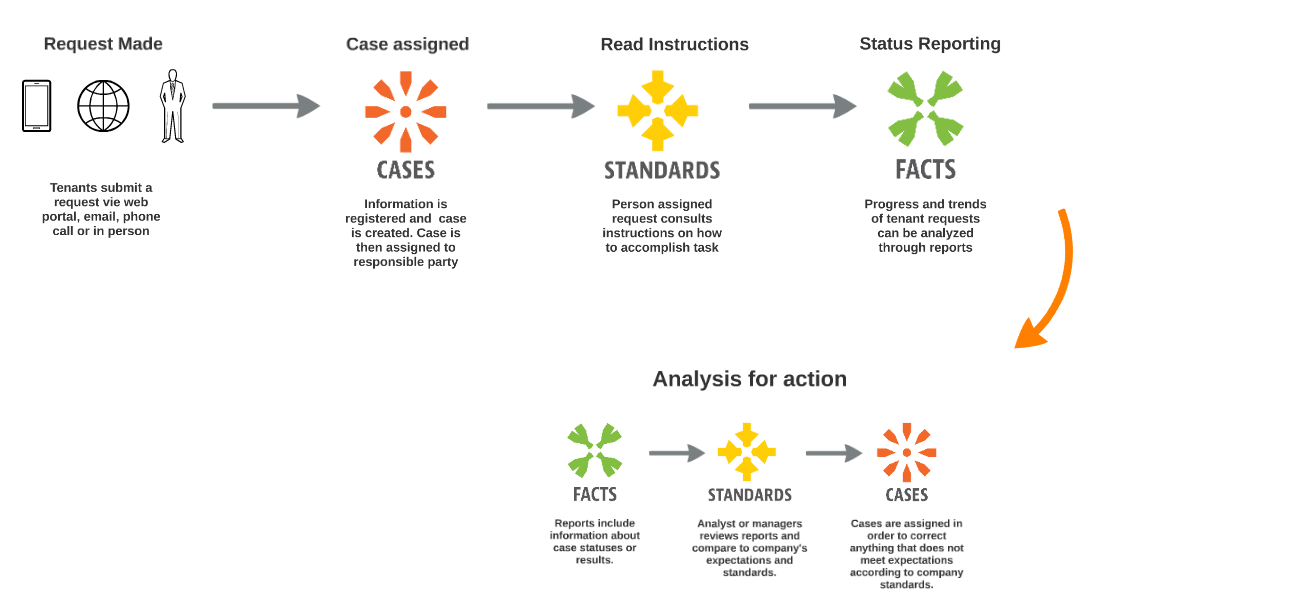 Tenant Request
Any requests submitted by lease property tenants will be managed within Central.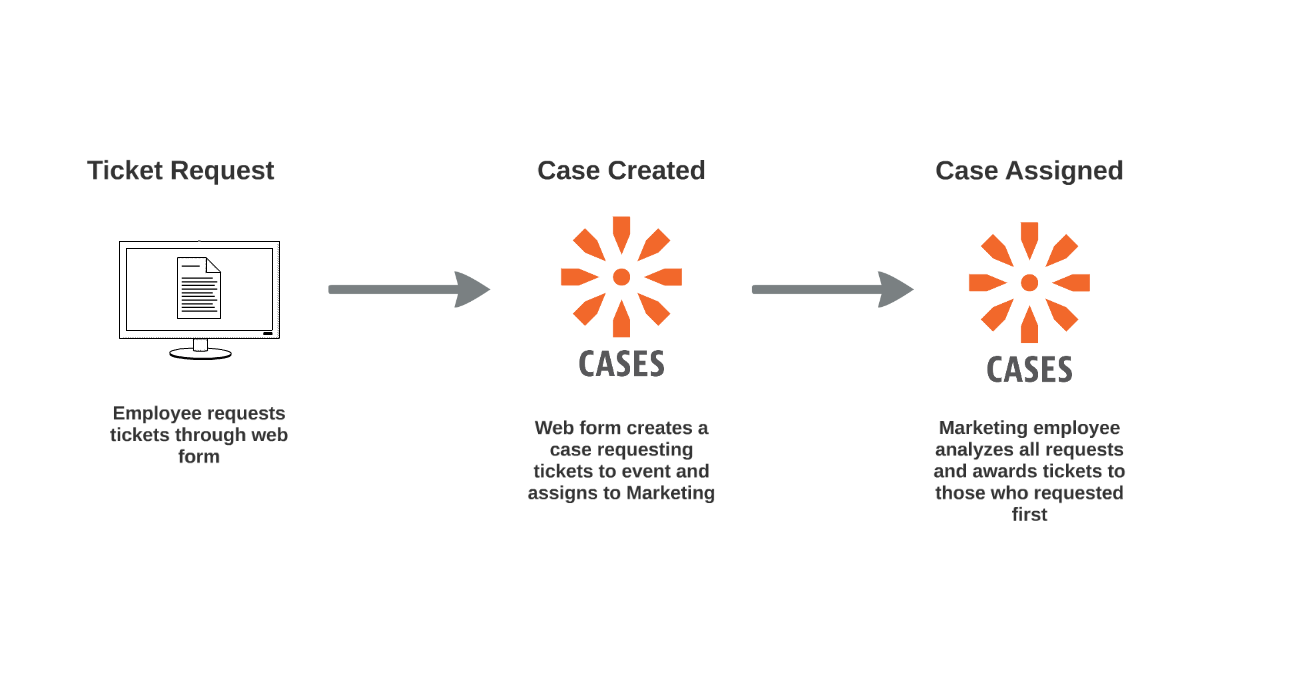 Events Ticket Management
Using Central, employees can request company tickets to a local music or sporting event on a first come first serve basis.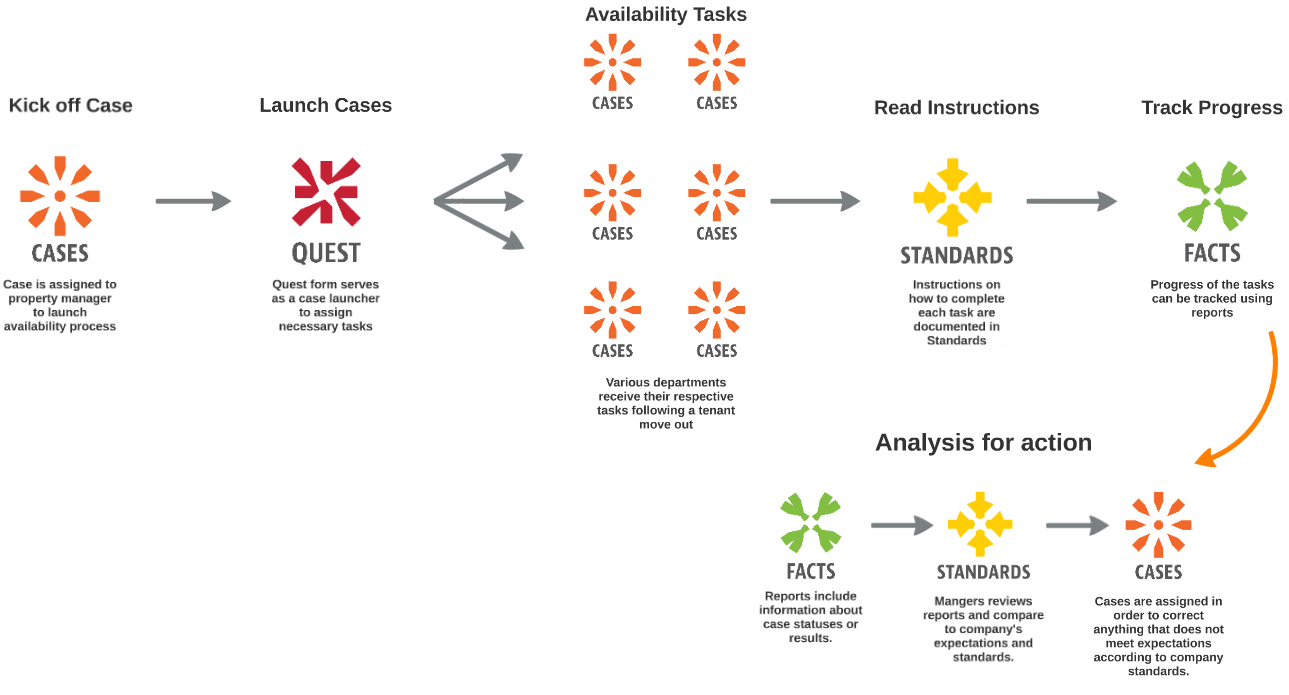 Unit Availability Process
Management of tasks necessary when tenant moves out.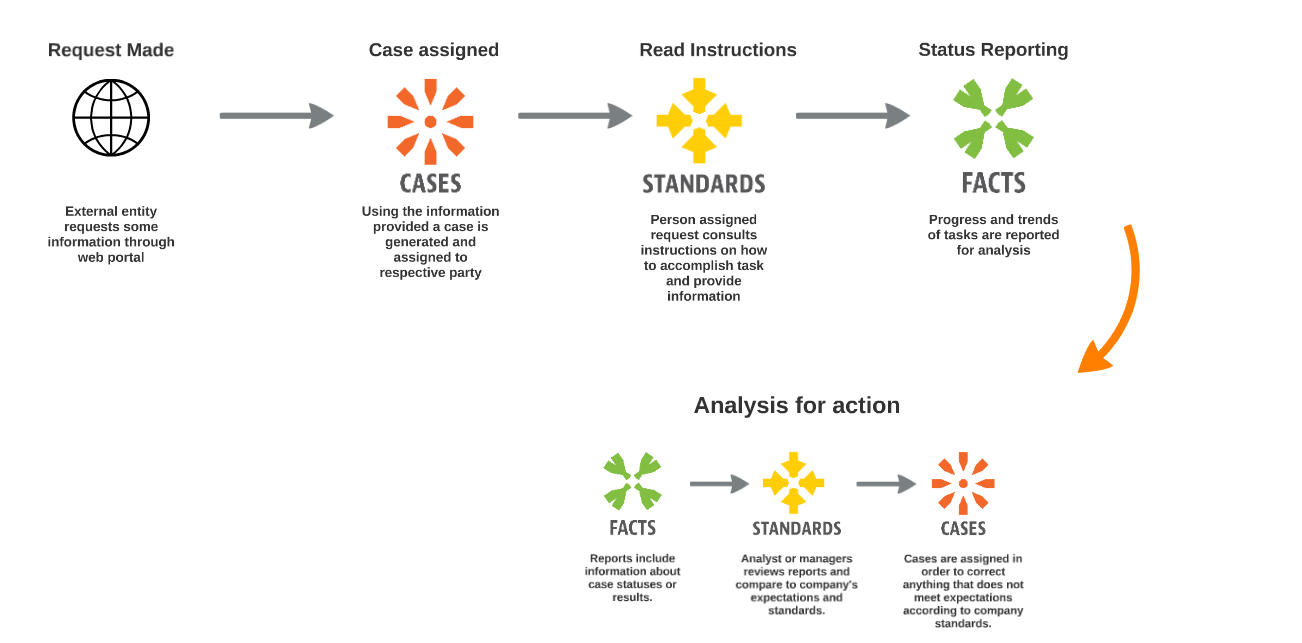 Web Contact
External information requests generate cases through a web portal.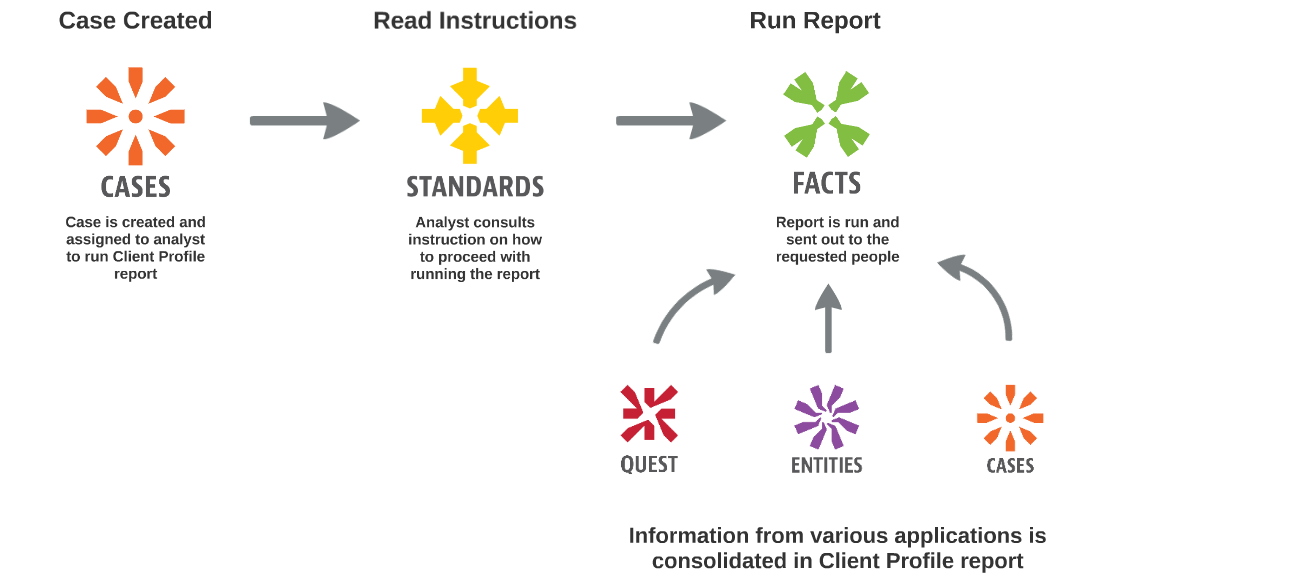 Customer Management
Creation of a Client Profile report in order to track all aspects of the client at any given time.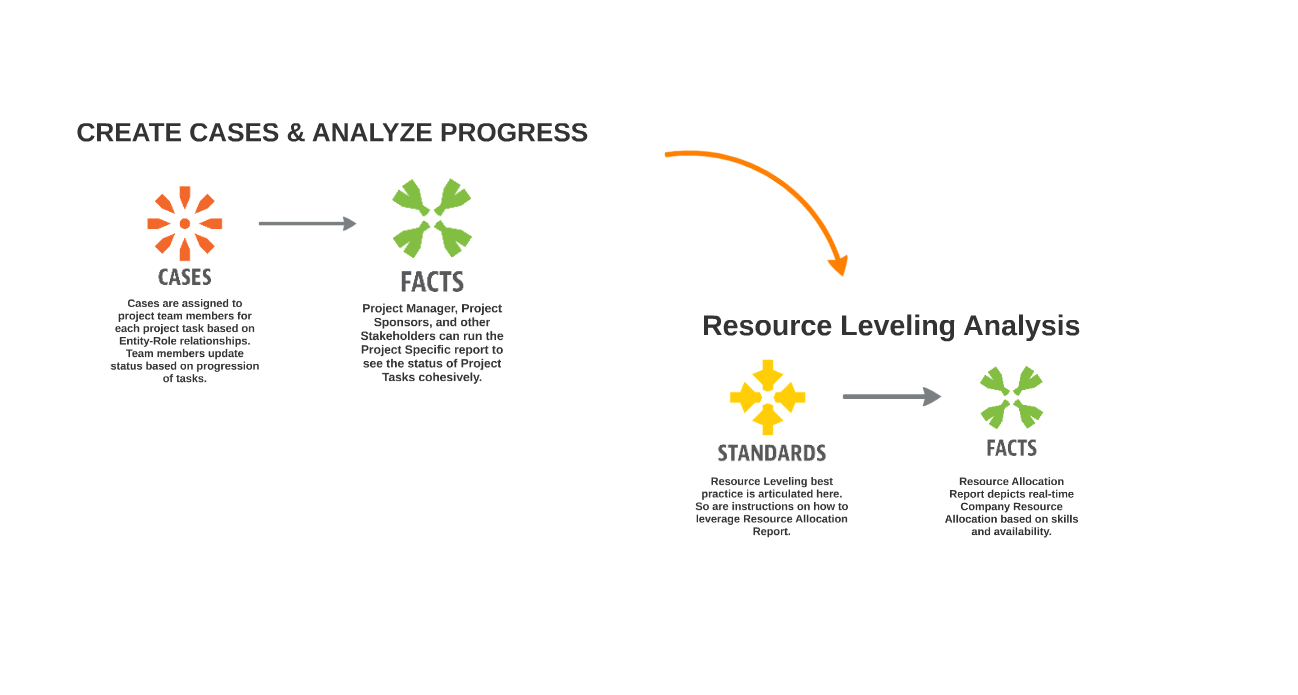 Project Management Support
Central allows for active monitoring and collaboration of tasks involved in a project.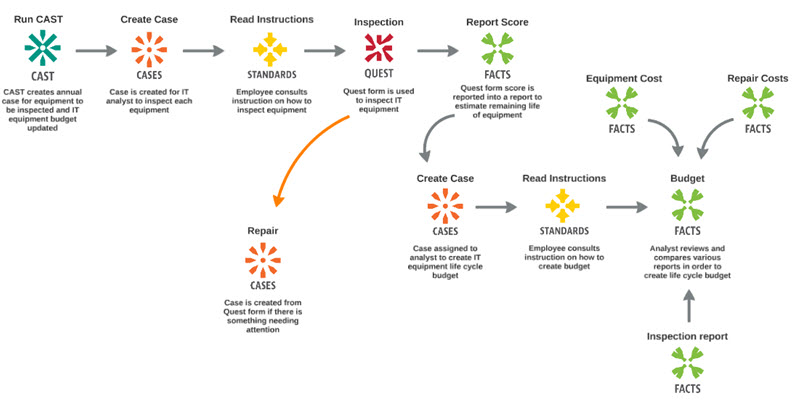 IT Life Cycle Budgeting
Management of IT equipment life cycle and budgeting related to it.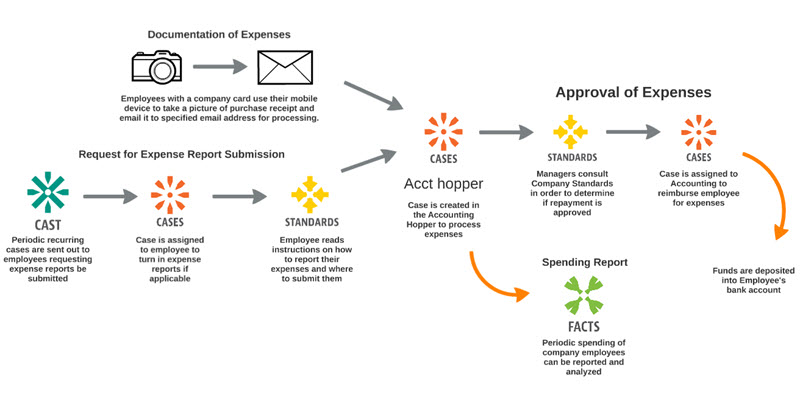 Expense Reporting and Reimbursement
Document and manage the process of reporting business expenses in order for employees to be reimbursed in a timely manner.

Invoice Processing
Central will manage the process of receiving, approving and paying invoices.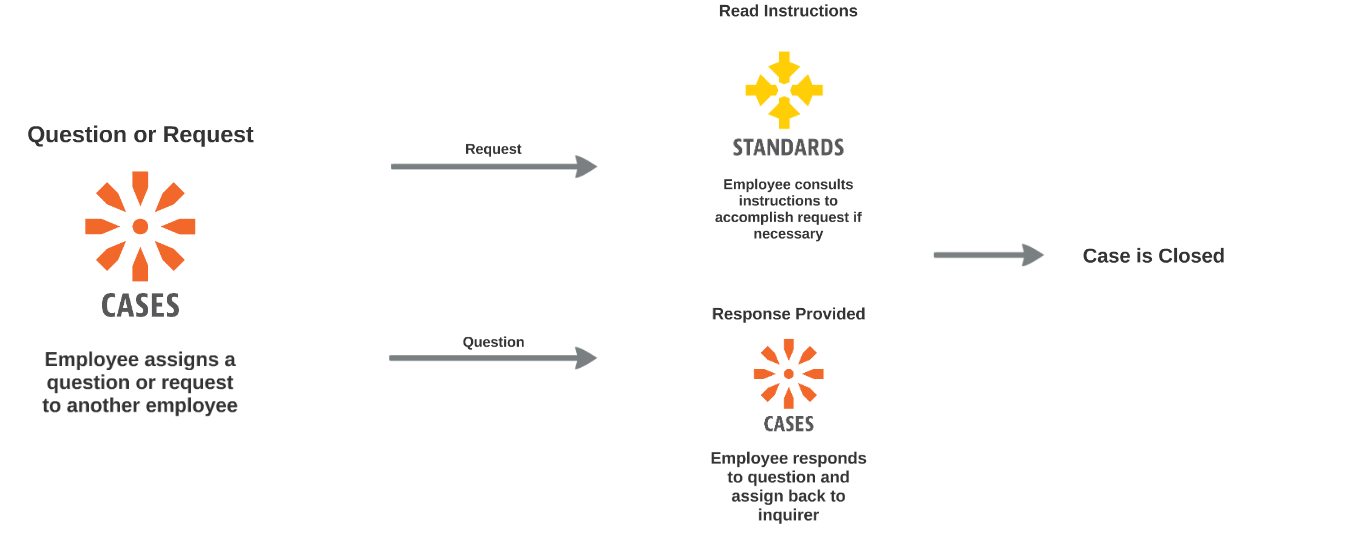 Question
Communication is imperative within every business. With Stemmons, employees are able to reach any and all departments with any questions or concerns they may have. Central assigns questions or requests made by one employee to another in order to avoid the message being forgotten about and unanswered.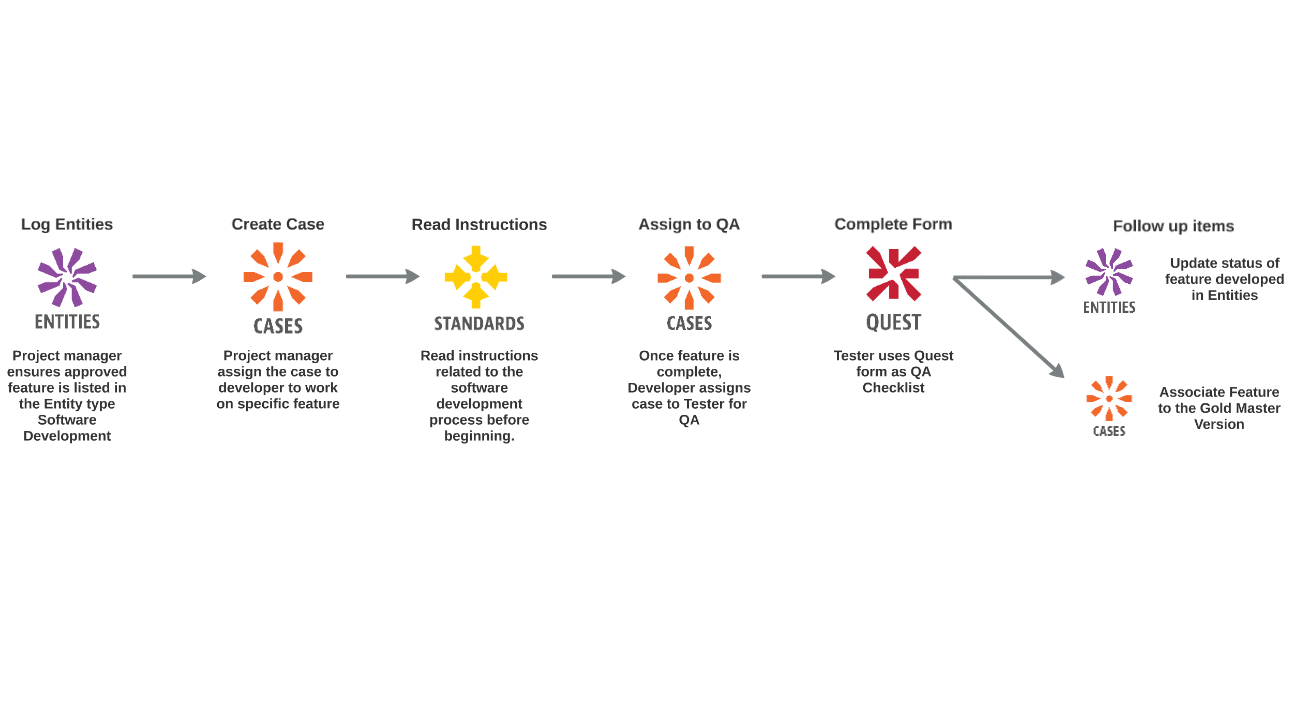 Software Version Management
Organize and manage the development process and stages throughout the development of a software.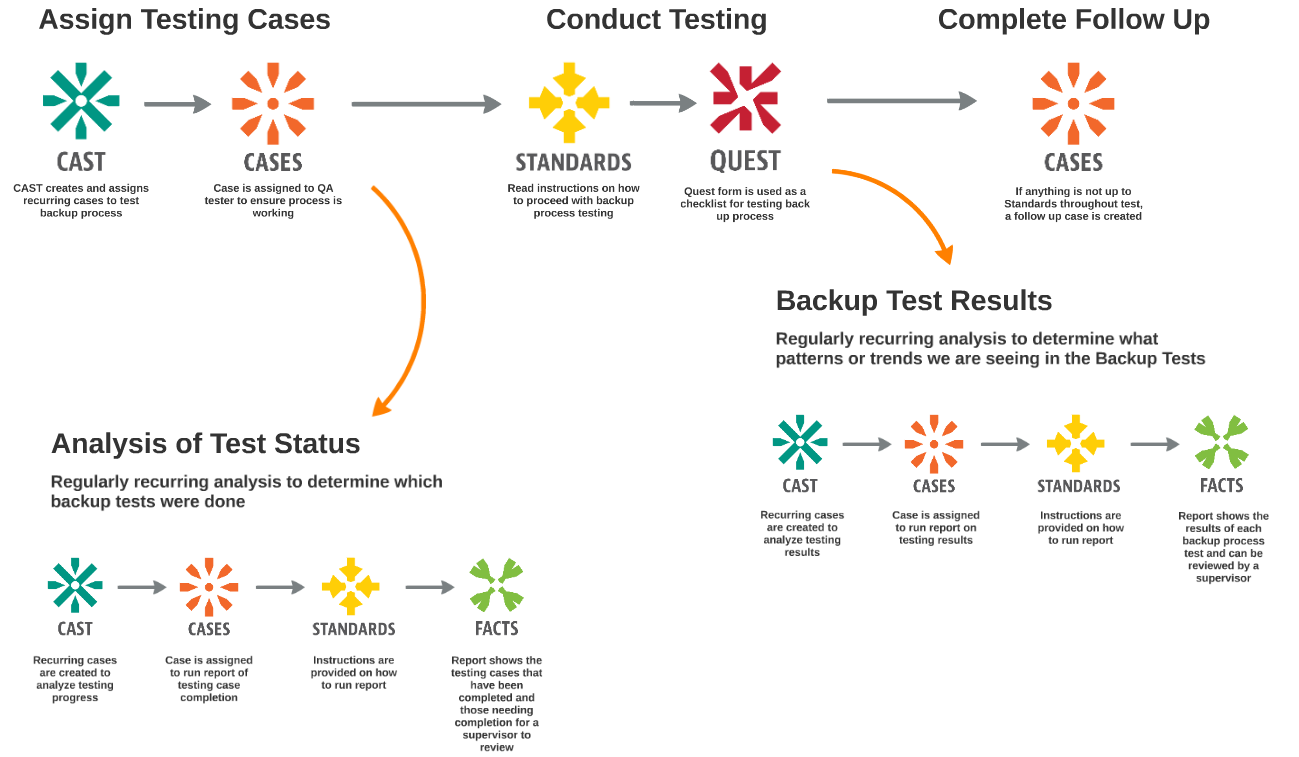 Backup Testing Process
Conduct regular tests of the backup process to make sure it is working.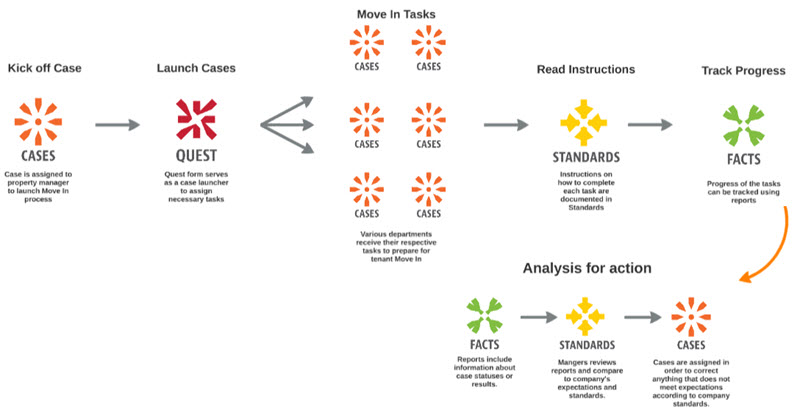 Tenant Onboarding
Management of tasks required before a new tenant move in.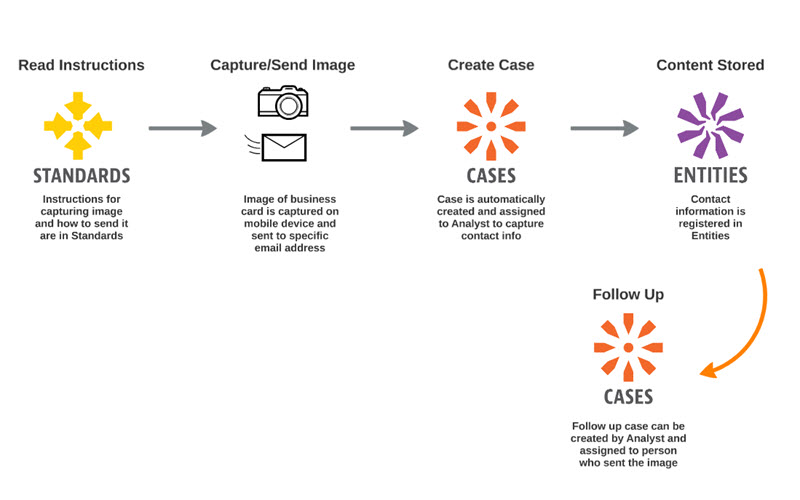 Business Card Contact Capture
Easily add new contacts to your contact list by sending a picture of a business card to a specific email.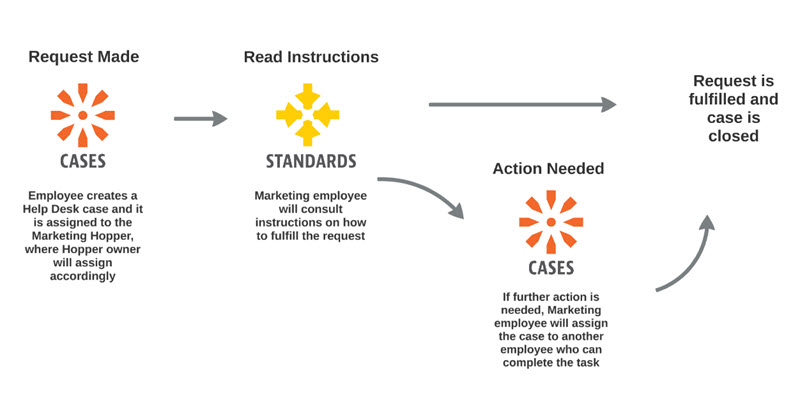 Marketing Help Desk
Employees submit an issue or request associated with Marketing.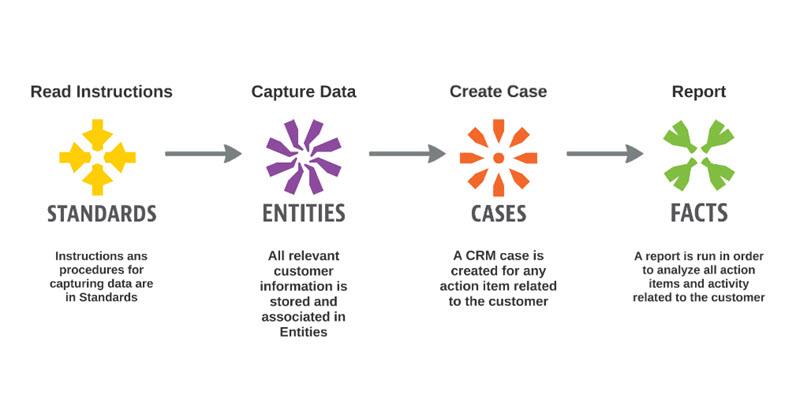 CRM
Manage and analyze all customer interactions and data using Central.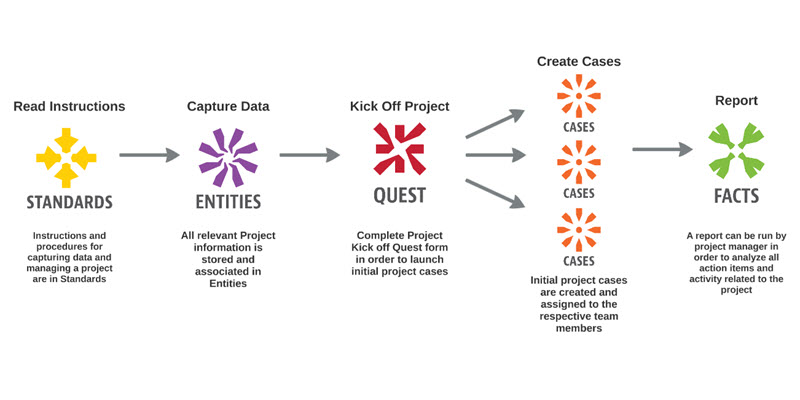 Project Management
Central manages all aspects of a projects by recording all information in an organized and structured manner which allows for reporting and analysis.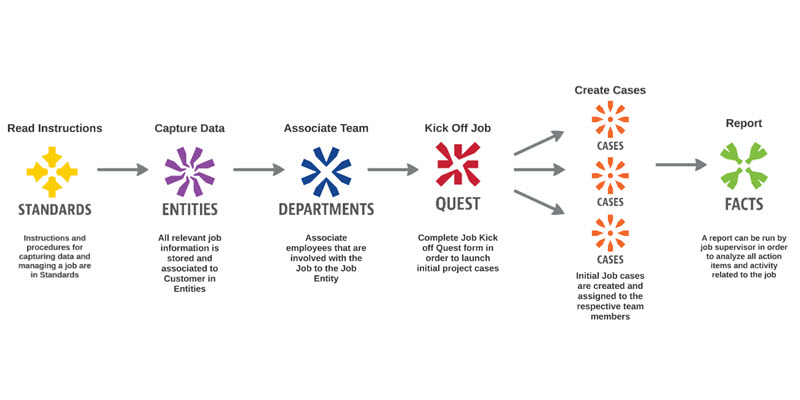 Job Management
Kick off and manage all necessary action items associated with a project.
Security Postings
Marketing Library
Creating a marketing library through the use of Stemmons Central.