Stemmons Central Feedback
Users of Semmons Central can provide feedback on their user experience.
Users of Stemmons Central will often have questions, requests or suggestions having to do with their experience while using the system. When a user would like to provide some feedback about the system a case is created. This case then gets routed in the correct direction in order for the comment to be noted or the issue resolved.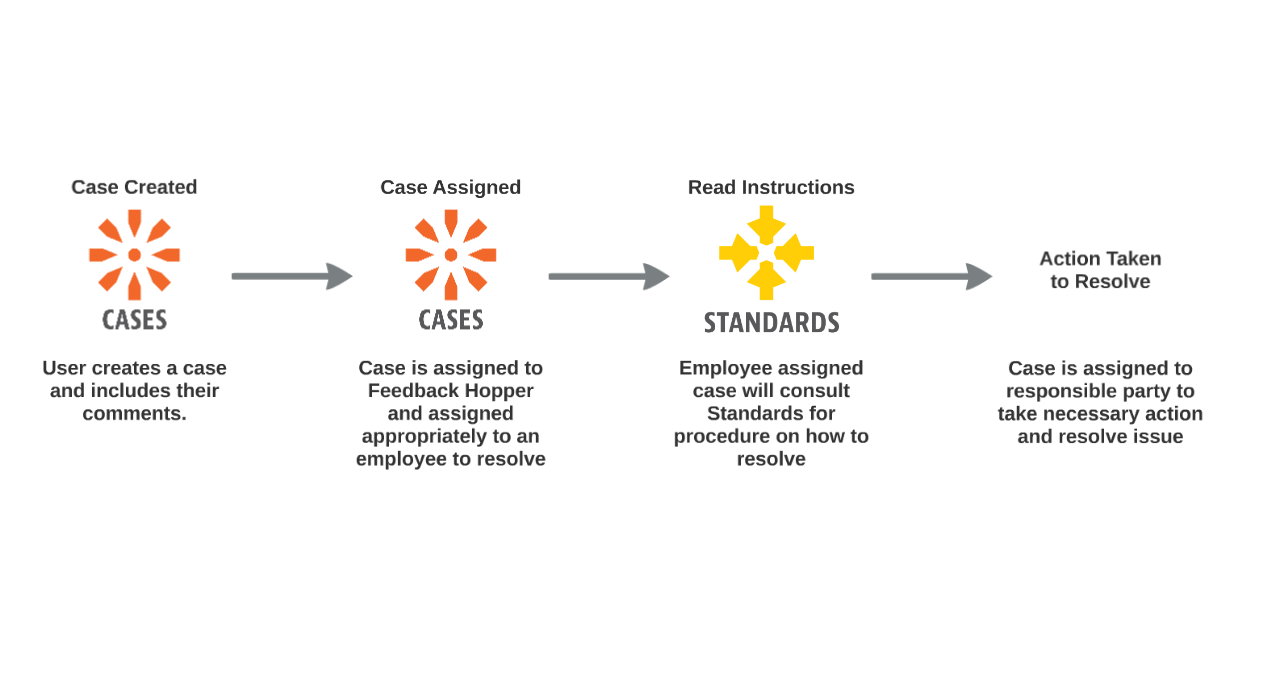 USER EXPERIENCE :
User creates a case and makes not of their issue or comment within the case
Case is automatically assigned to the Feedback Hopper where analyst will re-assign case accordingly
Employee who receives case will consult Standards for proper procedure on how to resolve case
Action is taken to resolve case
BEST PRACTICES :
Hopper manager should filter through feedback cases to avoid duplicate cases from being created
Hopper manager should be familiar with employees capabilities in order to ensure each case is assigned to the appropriate employee
FUNCTIONAL SETUP :
Feedback case type must be created
Hopper manager must be associated with the feedback hopper
Instructions adn procedures on how to approach certain cases should be created and documented in standards