Manage and track company vehicles, their assigned drivers, their performance and vehicle status with Stemmons Central.
With a large inventory of vehicles, it is useful to understand where they are located and to whom they are allocated within various levels such as departments, teams, location, and people. By consolidating the assignment of vehicles, understanding the logistics of it becomes much easier.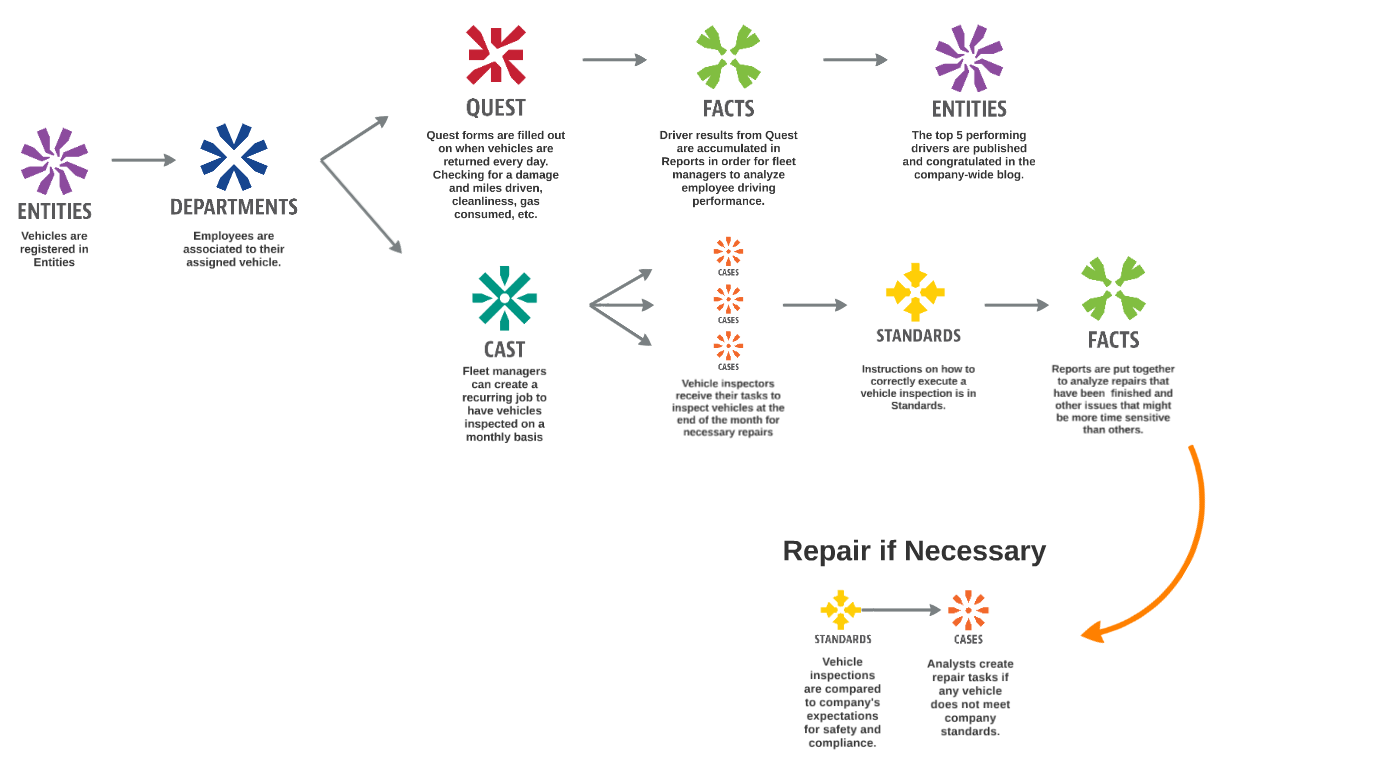 USER EXPERIENCE :
Vehicles are tracked in Entities and are associated with locations, departments, teams and other concepts.
In Departments, vehicles can be further associated with individuals based on role (i.e.; Assigned Driver, Authorized Driver, Maintenance Lead, etc.).
Fleet manager completes Quest form when vehicles are returned each day to inspect company standards for returning vehicles (i.e.; gas, cleanliness, appropriate miles driven and so on).
A job is set to run on a desired interval (weekly, monthly, quarterly) that will create a Case related to Vehicle Management.
Case, with instructions, is assigned to Vehicle Analyst requesting the Vehicle Performance Analysis be performed.
Instructions on how to perform the Vehicle Performance Analysis are in Standards.
The report based on results captured in Quest forms demonstrate the top drivers and those who could benefit from more training.
The top 5 performing drivers are published and congratulated on the company-wide Blog.