Manage and track the process from procurement to decommission of a piece of equipment.
The ability to manage equipment from procurement to decommissioning is a challenge all organizations face. Whether it's a vehicle in your fleet, an AC unit on a building, or a hard drive, Central will support its Life Cycle Management. Beyond the basics of what's in production and inventory, IT departments need to identify opportunities for cost savings, provide insights and analytics into the utilization and effectiveness of these assets, as well as allow quick access to support and warranty information.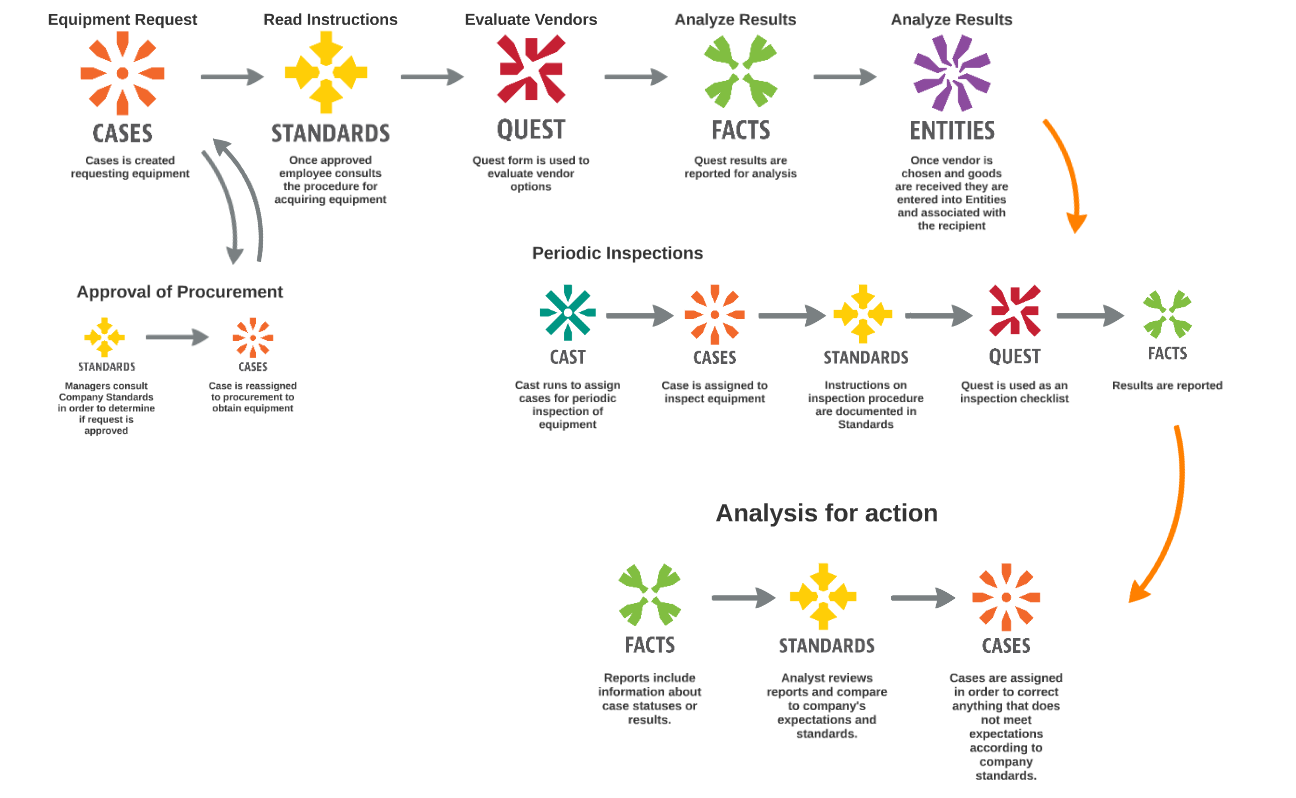 USER EXPERIENCE :
Departmental requests for new equipment are submitted through Cases
Once approved, Purchase Order is processed as documented in Standards and begins within Case; status can be tracked throughout lifecycle
Obtain bids/information from Vendors using Quest form as the RFP if desired
Enter all equipment in Entities and ensure all equipment assignment associations are up to date
Set-up timely inspections in Cases for applicable equipment types using Quest as a tool to house checklists that support the inspection and Standards for a guide on how to carryout inspection
Reporting capabilities with FACTS drive decision-making in accordance with equipment lifecycle (i.e.; age of equipment, cost of equipment, number of units, etc.)
Initiate equipment decommissioning by way of Cases for equipment to be retired, resold, or disposed using Standards as a guide.