Web Content Quality Assurance
Questions, concerns or requests that are related to the company website are managed here.
Changes are often made to a company's website, whether it be an error noticed by a user or an update to the look and feel of the website. Central allows these requests to be documented and assigned to the correct person in order to address these issues as quickly as possible and therefore maintaining a professional appearance.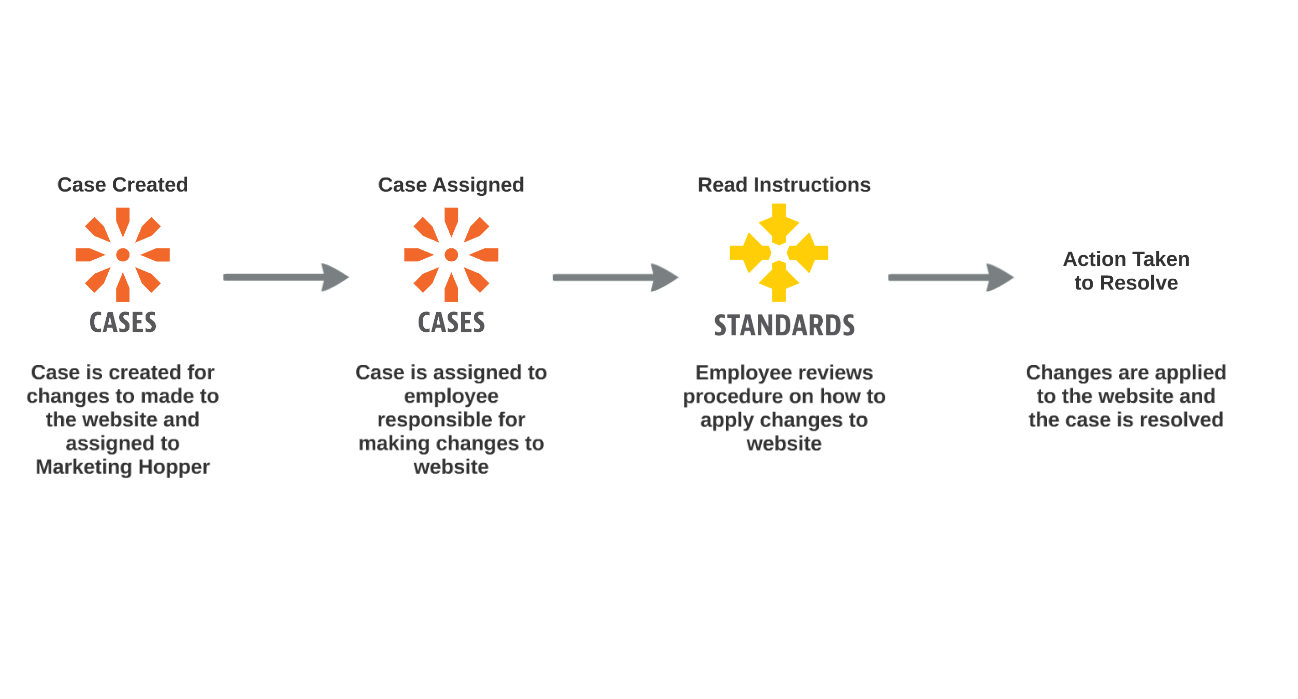 USER EXPERIENCE :
Case is created with the changes to be made to the website and automatically gets aasigned to the marketing Hopper
Marketing Hopper manager will assign case to employee responsible for making website adjustments
Employee reviews Standards for proper procedure on ho to apply changes to website
Action is performed and case is closed