Hotel Guest Transportation
Management of guest transportation service.
Hotels will normally provide a transportation service, commonly used for airport transportation. Tracking and management of guest request and trips can cause major delays if managed improperly. Central allows all requests to be acknowledged by an employee and scheduled thus preventing a missed guest pick-up/ drop-off. Drivers may also record arrival and departure times and track the miles driven for their records or future reference. Trip information can be reviewed by managers in order for them to improve their service structure to accommodate guest requests.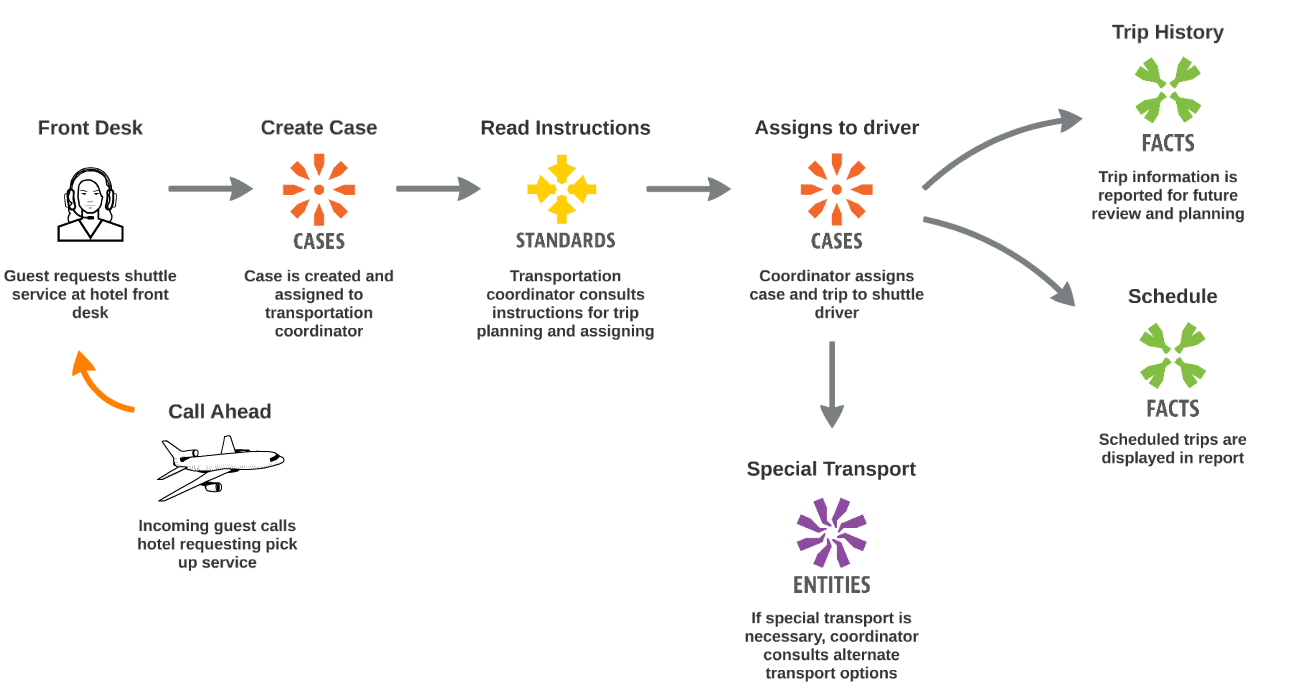 USER EXPERIENCE :
Hotel guests request shuttle service at Hotel front desk
Any incoming guests can call hotel in advance to request pick up service
Transportation case is created and assigned to transportation coordinator
Coordinator consults Standards for proper trip planning and driver assignment
Coordinator assigns trip to hotel shuttle driver
If special transport is necessary, coordinator reviews alternate transport companies in their contact database within Entities and books accordingly
Drivers record their arrival/departure times along with miles driven within Case
Trip information is reported for review by transport managers
Upcoming trips can be reported and displayed in hotel lobby