Hotel Property Work Order
Request and management of any maintenance task necessary throughout hotel.
During room or hotel site inspections, there will be maintenance issues that need to be addressed. Central allows the assigning and tracking of maintenance task throughout the property. This way maintenance assignments can be sorted by priority and monitored for completion in a timely manner by supervisors.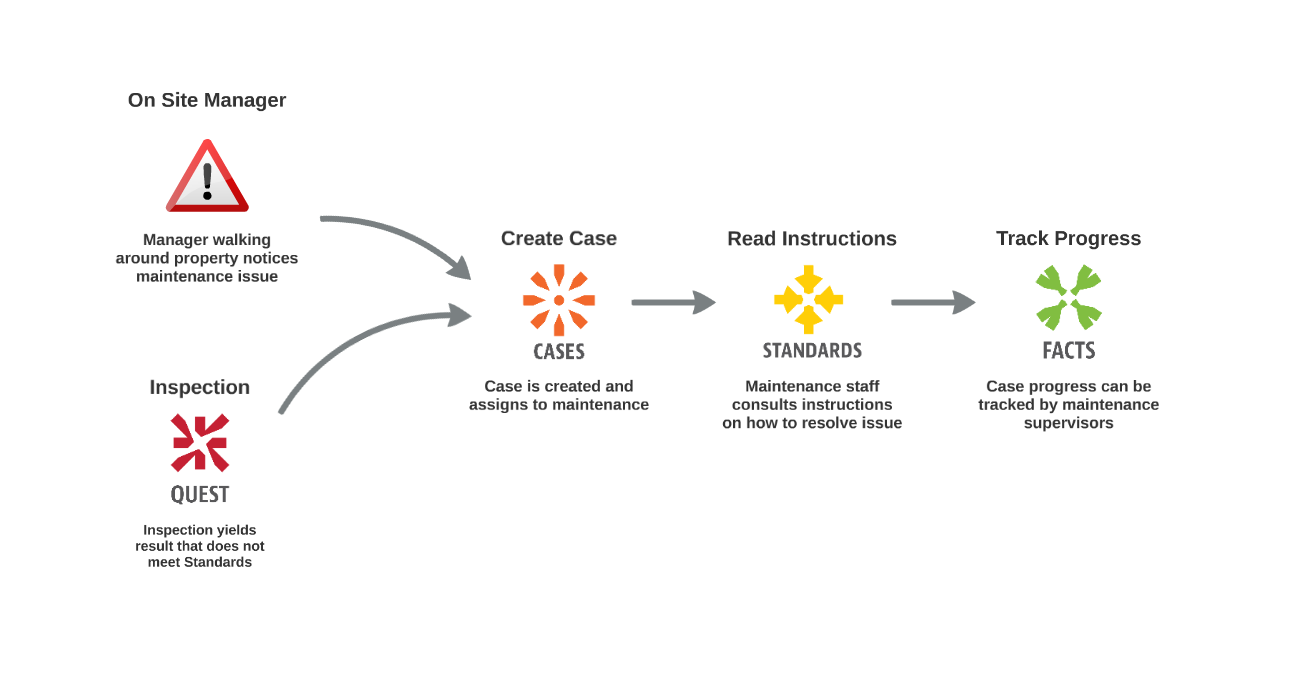 USER EXPERIENCE :
Case is created for a maintenance issue, this is done either by an inspection Quest form or a Hotel manager noticing a problem while walking around property
Case is assigned to Hotel Maintenance Hopper
Maintenance employees consults instructions on how to proceed with resolving issue
Pending maintenance cases can be tracked for progress by maintenance supervisors