Purchasing Order Management
Management of Company's equipment and supply purchase requests.
Companies and their employees are constantly ordering new equipment or office supplies. Management of these order is very important in order to make the most economical decisions when purchasing. Keeping track of current inventory will prevent purchasing a product which is readily available in the company stock. By utilizing Central as a purchase manager, all purchase orders will go through the correct person who will ensure all due diligence is done before proceeding with the order.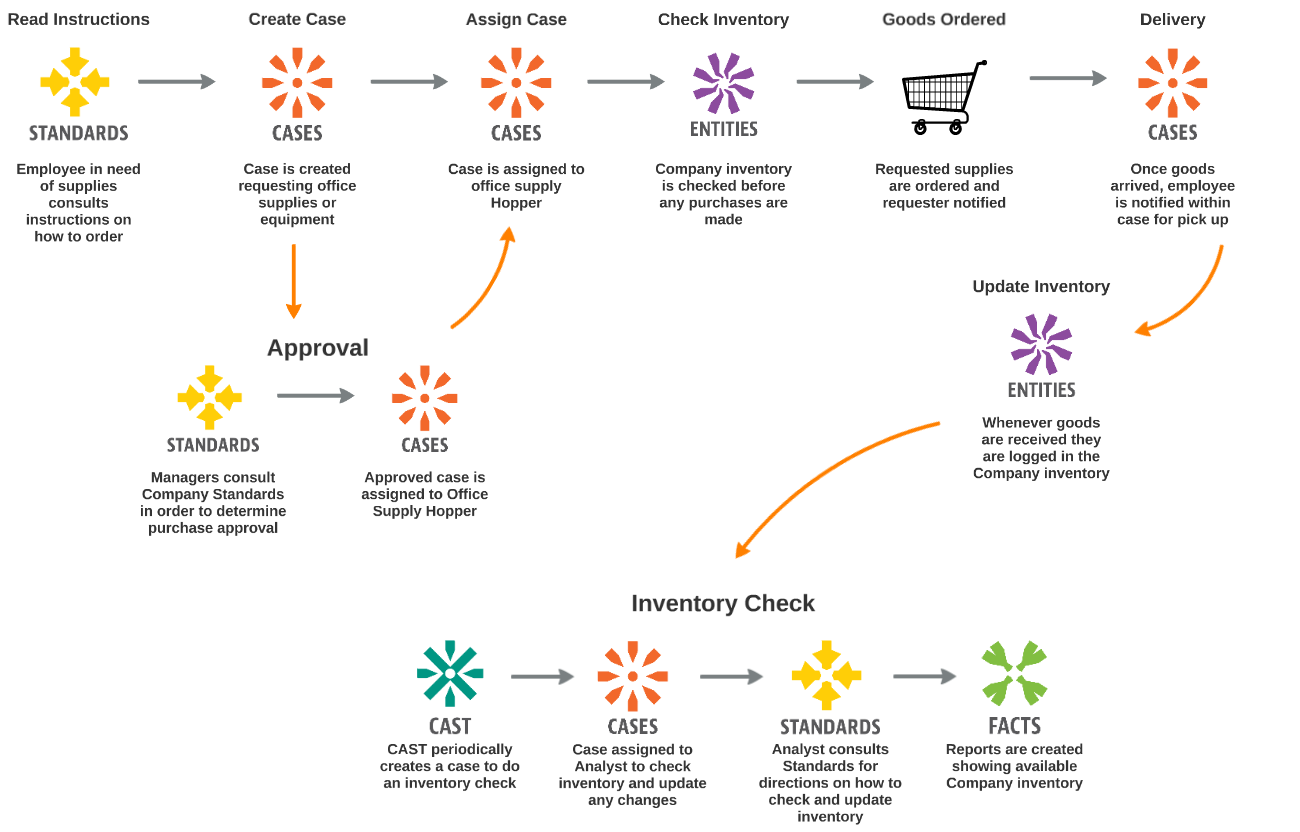 USER EXPERIENCE :
When an employee needs an office supply, they consult Standards for directions on how to proceed with ordering
Case is created requesting office supplies
Case is assigned to manager for approval if large quantity or high dollar value
Once approved, case is assigned to Office Supply Hopper
Procurement checks company inventory within Entities for requested supplies
If not available in inventory order is placed for supplies
Once supplies arrive, requester is notified within the case to pick up supplies at specified location
Upon arrival of supplies, they are recorded within the Company inventory in Entities
Recurring inventory check and update cases are created through CAST and assigned to analyst
Analyst reviews how to check and update inventory in Standards
Reports display the current available Company inventory