Manage updates and changes to a tenant's ledger.
Lease tenant have a set monthly rent payment that they are responsible for every month. Along with rent there are additional charges that are usually involved in a lease such as security deposits or late fees. There are times when these amount are charged by error or the amount may be wrong. When this happens the tenant ledger must be corrected. Central allows for all of these changes to be tracked and documented along with any proof and approvals that may be associated to the changes. This reduces any confusion that may be caused if account are to be revised or audited.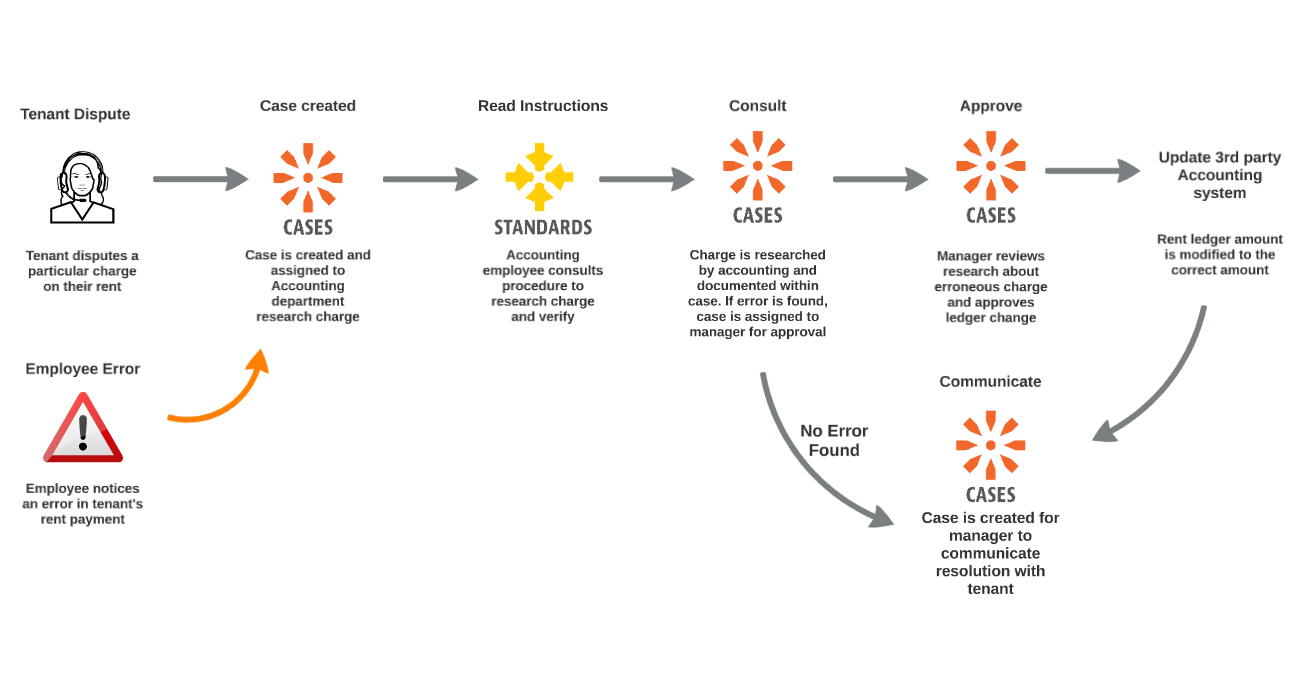 USER EXPERIENCE :
Tenant disputes charge on their monthly rent or employee notices an error charge on a tenants rent
Case is created and assigned to accounting to research charge and modify ledger
Accounting employee consults instructions on how to proceed with researching the charge and updating ledger
Charge is researched and it is all documented within the case.
Once error is found, case is assigned to manager to review research and approve change
Case is assigned to leasing manager to communicate resolution to tenant
Tenant ledger information is updated accordingly.