Unit Availability Process
Management of tasks necessary when tenant moves out.
Whenever a tenant moves out of a property, the management company begins the unit availability process to prepare property for next potential tenant. There are many tasks that must be done by various departments in order for the unit to be available for the following tenant. Central allows for all tasks involved in the process to be organized, managed and tracked so that managers can review the progress of the entire process.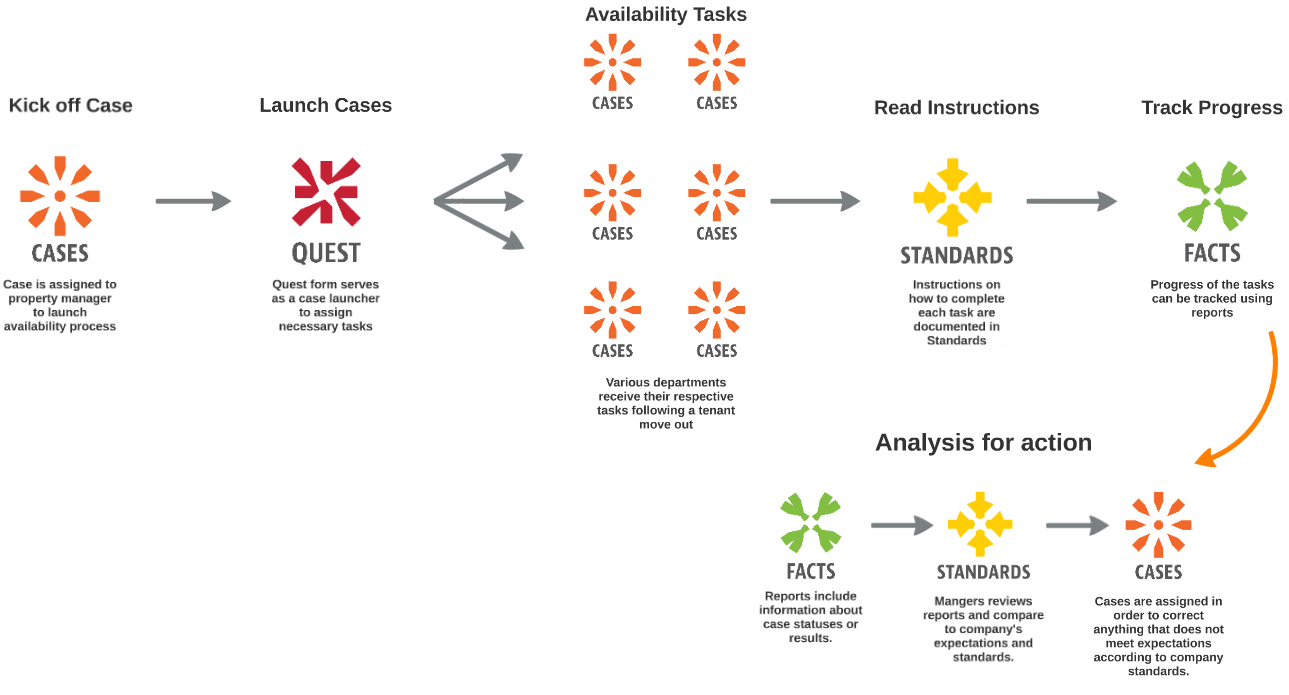 USER EXPERIENCE :
Case is created and assigned to Property manager to launch Availability process
Quest form is used as a case launcher
Cases are assigned to various employees in various departments for them to complete move out tasks
Instructions on how to complete every task assigned are provided in Standards
Status and progress of all Availability tasks are reported and can be reviewed by property manager
Manager can decide if additional action is necessary after reviewing report and follow up cases are created as necessary