Creation of a Client Profile report in order to track all aspects of the client at any given time.
A certain client will always have a large amount of information associated with them. By creating a Client Profile report, that information is neatly transferred into various types of reports that can be useful to various departments that might have the need for that client's information. This information can be used to track any client's processes or requests and also any information that needs to be readily available about each client, such as contact or accounting information.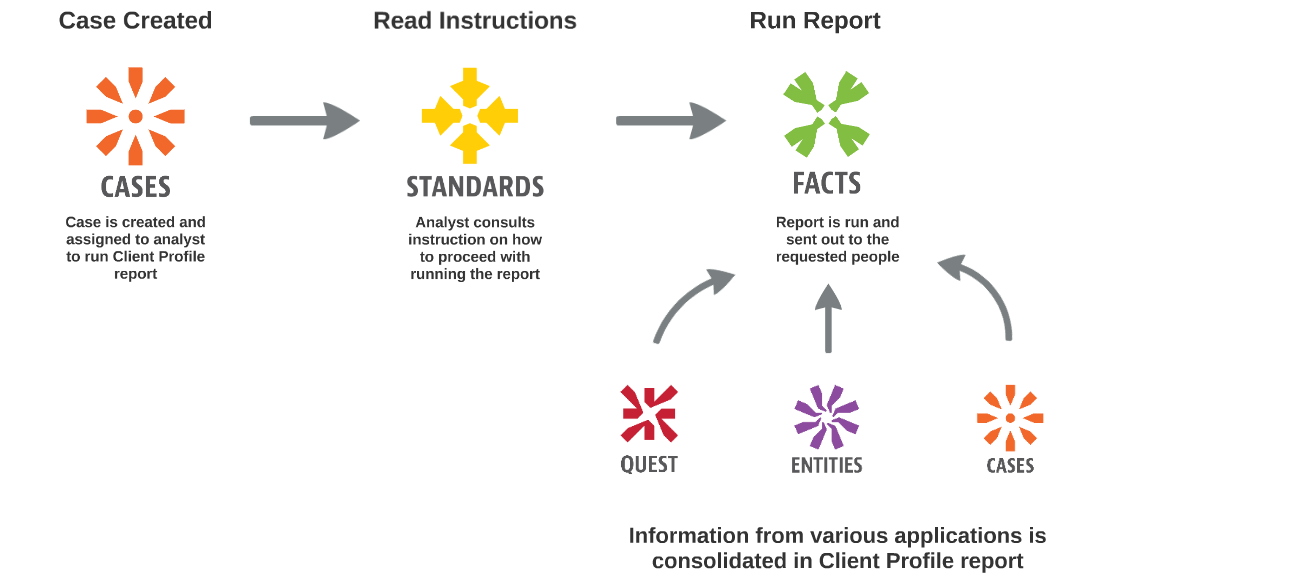 USER EXPERIENCE :
Analyst is assigned Case to run Client Profile report in FACTS
Analyst consults standards as to where to find report and how to proceed the requested parties
The Client Profile report communicates: KPIs, Client Activity, Accounts Receivable Snapshot, Pending requests, Operations summary, Company summary as well as Budgeted vs. Actual Revenue
A PDF version of this Snapshot is sent to the Sales team and Account manager responsible for particualr client.