Software Version Management
Organize and manage the development process and stages throughout the development of a software.
Use Entities to catalog software versions and the features under consideration in development. Cases are used to assign development tasks for each feature to a developer. Standards are utilized to define the development process. Additional Cases are used to manage the QA process, including a Quest form.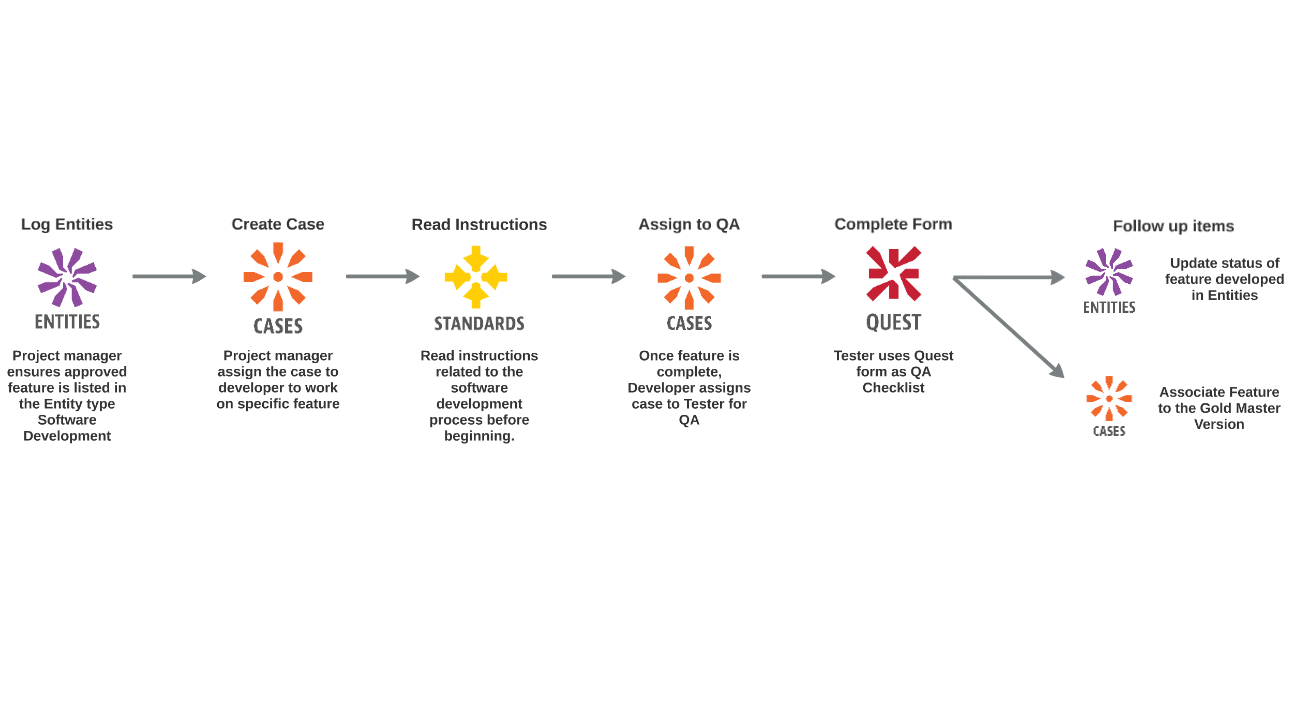 USER EXPERIENCE :
Project manager approved feature is listed in the entity type Feature Development
Project manager assigns the software development case to developer to work on specific feature
Each case includes a link to instructions related to software development process. These should be consulted before beginning process.
Once feature is completed developer assigns case to QA for testing
Quest form is used as a QA checklist, whi will launch cases for necessary follow up tasks
Finished feature must be registered in within Entities and associated to the Gold Master Version