Manage and analyze all customer interactions and data using Central.
Managing all customer interactions and activity become very managing unless all aspects of it are very organized. By utilizing Central to structural all data revolving around a customer, any relevant information can be displayed and accessed all in one place. Furthermore, all of the activity and action items related to a specific customer can be reported on and analyzed.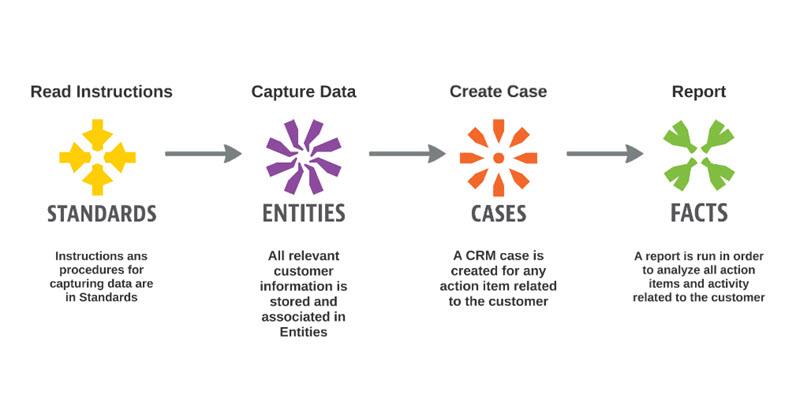 USER EXPERIENCE :
Instructions and procedures onm how to capture all relevant data about a customer is available in Standards
All desired information related to the customer is recorded in its respective Entity type. These include Company, Contact, Opportunity, Contact Role, Opportunity Update and Location
A CRM case is created for any action item that relates to the customer or any of its associated Entities.
Report can be run displaying all activity and interactions regarding the customer at any time.