2019 Stemmons User Conference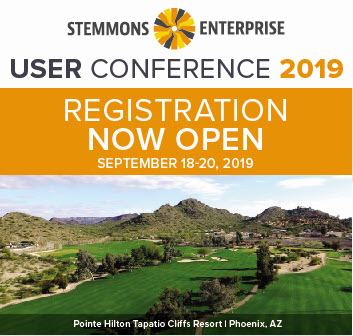 THIRD ANNUAL STEMMONS USER CONFERENCE
Stemmons User Conference is a two-day event where current and potential users of Stemmons learn to unleash the power of digital transformation.

Where
Pointe Hilton Tapatio Cliffs Resort, Phoenix, AZ
When
September 18 - 20, 2019
Who Should Join
Whether you are a future, new, or experienced User of Stemmons Central there will be innovative and thought-provoking material to learn.
What You'll Learn
Beyond the various learning tracks, expect to have direct engagement with leaders of a variety of companies from across the globe. Lastly, there will be plenty of fun to have at the golf course, swimming, fine dining and entertainment.
How to Join
Register today to take advantage of our Conference and the added bonus of a complimentary weekend stay for you and your guest(s) of choice! Registration: $500 per attendee (Includes conference, hotel stay, optional extended weekend stay)