News
Stay current on the latest Stemmons news, learn more about our product development and increased functionalities within Stemmons.
Categories
---
Infrastructure is Awesome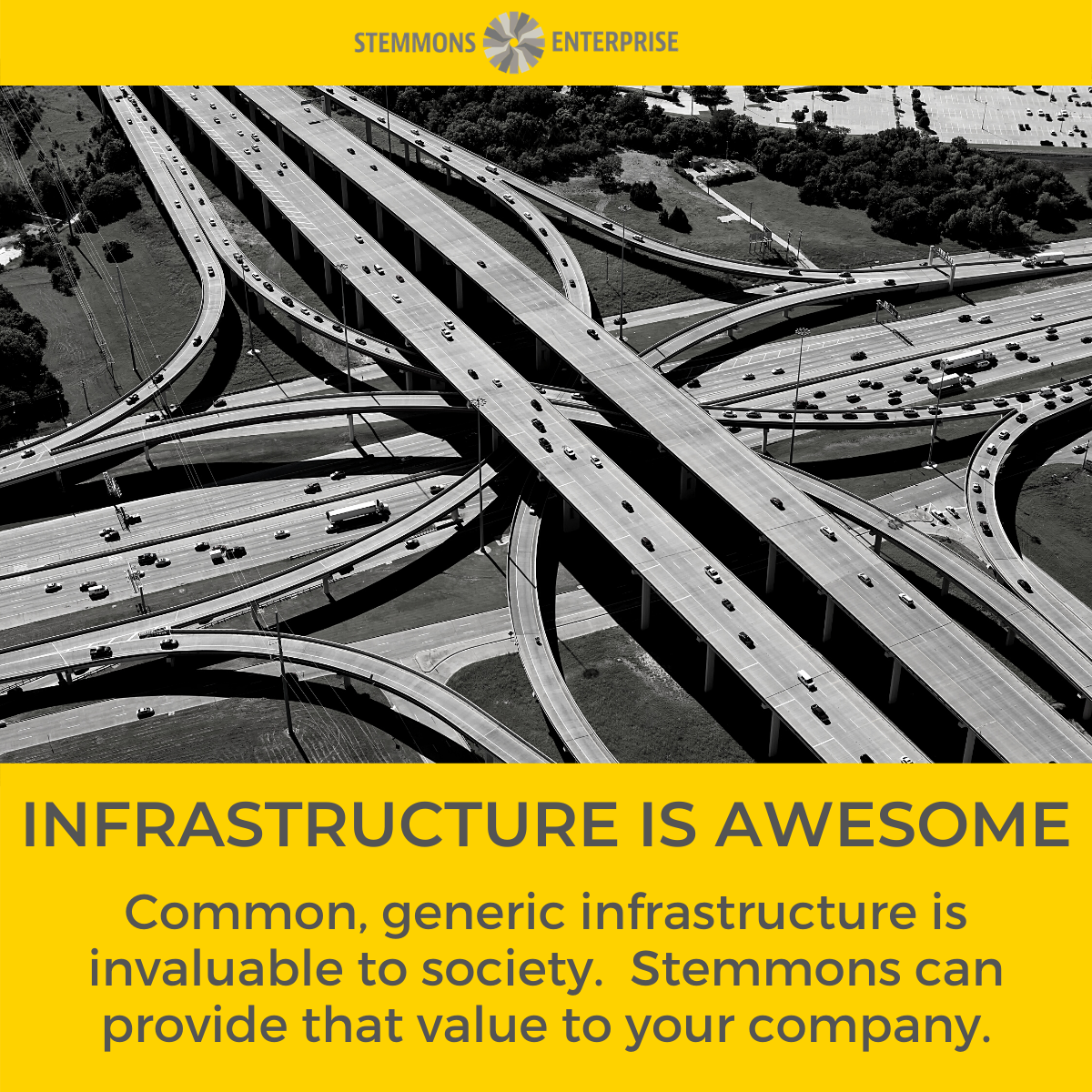 Think about how useful common infrastructure is in our lives. We are used to any people and things moving easily in the physical world, but not so much for information in our companies.... Stemmons can help make it happen.