News
Stay current on the latest Stemmons news, learn more about our product development and increased functionalities within Stemmons.
Categories
---
Accountability is a Feature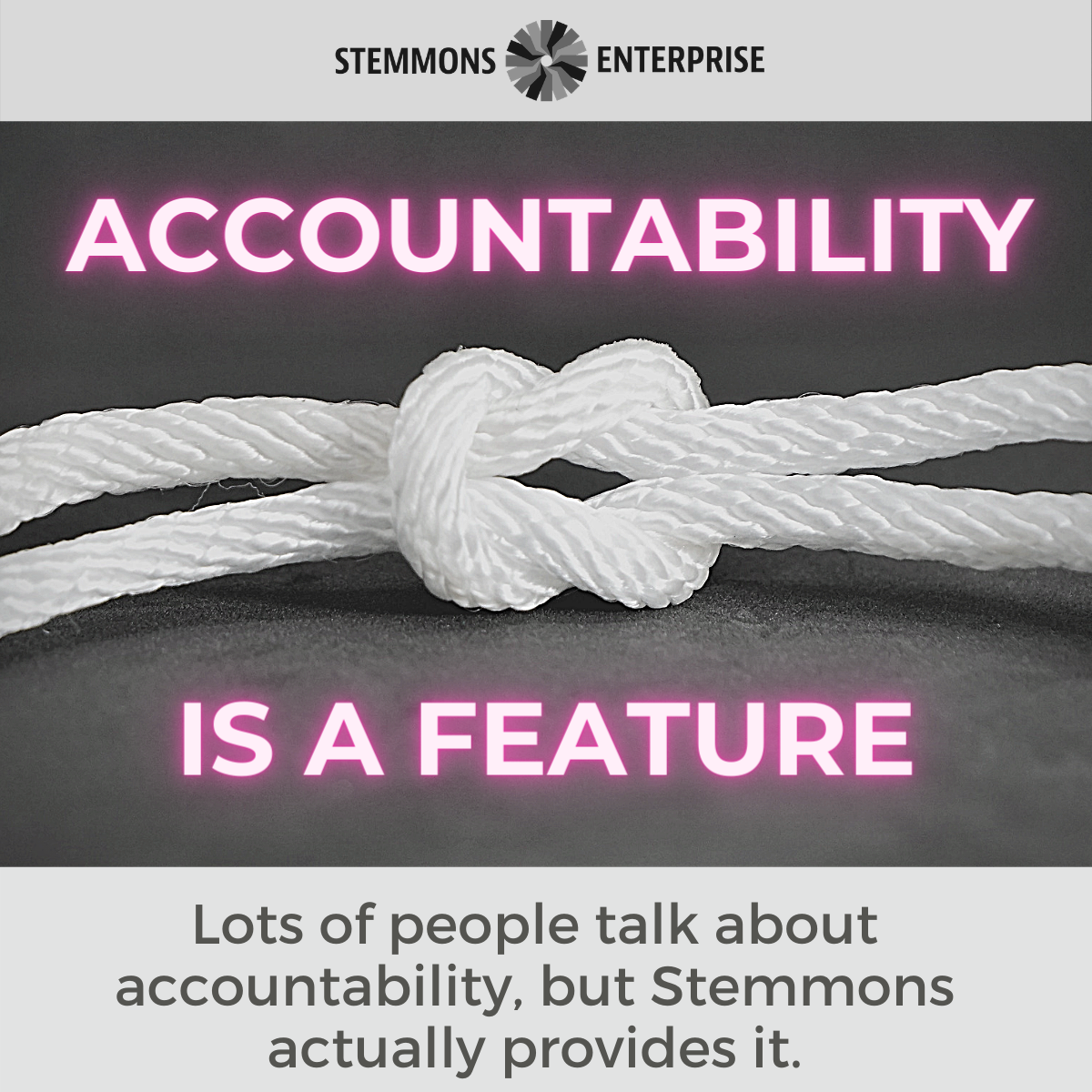 "Accountability" is usually an empty buzzword or a sign that someone is in trouble. But true accountability is a welcome aspect of a healthy company... and it is a feature built right into Stemmons Enterprise.