News
Stay current on the latest Stemmons news, learn more about our product development and increased functionalities within Stemmons.
Categories
---
Like Mushrooms After the Rain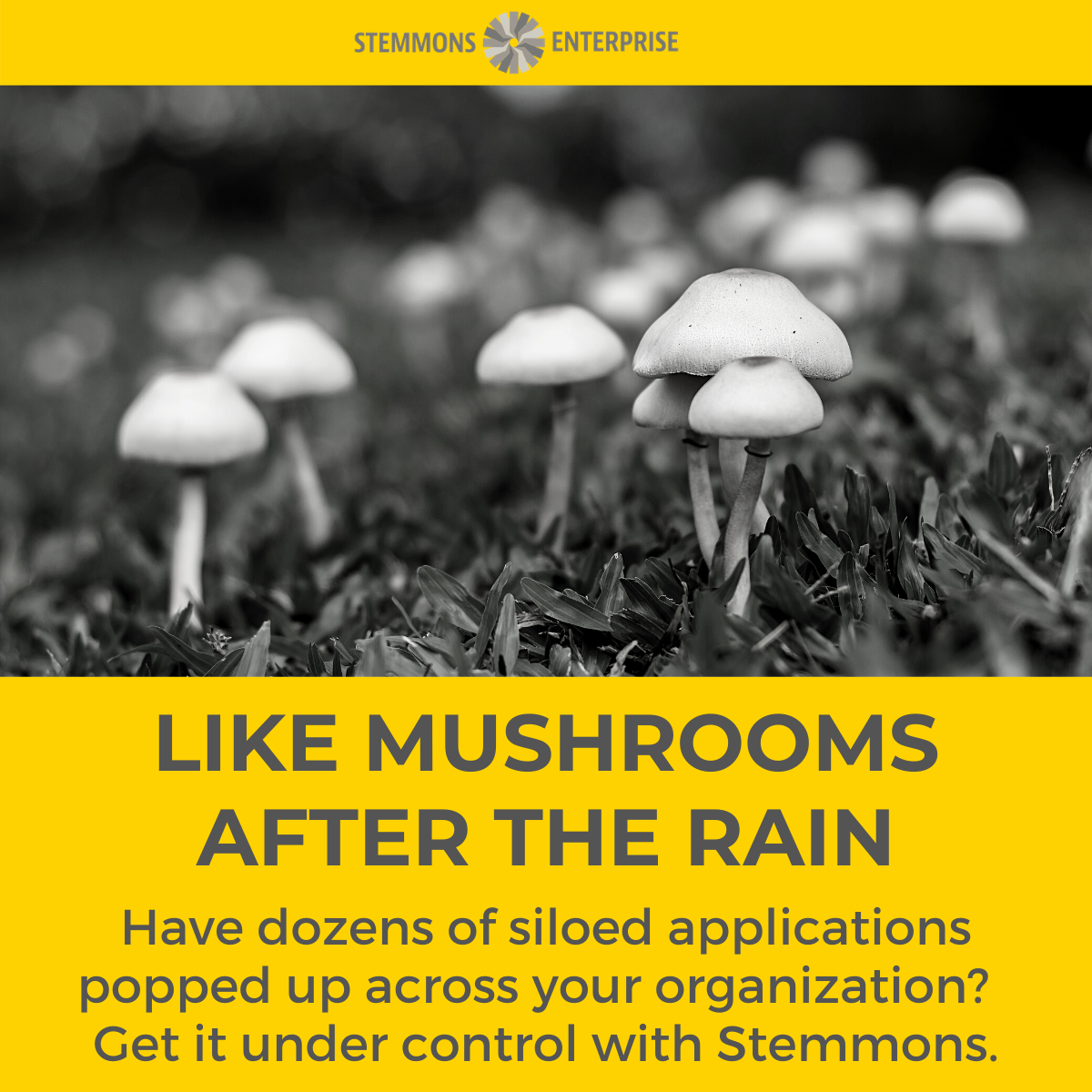 Have you gone from not enough software to having far too much to manage? Sometimes the cure is worse than the disease. Simplify your stack with Stemmons.