Categories
---
Stemmons' Client, Fort Capital, Discusses Growing with a Focus on Speed and Innovation using Stemmons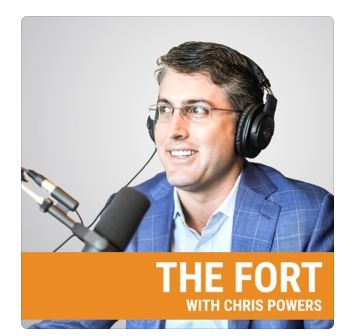 Listen to Chris Powers (CEO & CIO of Fort Capital) and Jason Baxter (President & COO - Fort Capital) as they discuss growing with a focus on speed and innovation using Stemmons tools.
Podcast Summary:
#31: Jason Baxter - President & COO of Fort Capital - COR, FOS, Speed: The Latest @ Fort
Chris is sitting down with Jason Baxter, President & COO of Fort Capital, to go in-depth on ways that Fort Capital is growing with a focus on speed and innovation. They dive into the importance of "C.O.R.", using Culture Index for hiring great talent, as well as Fort Operating System. They also discuss how their use of artificial intelligence and outsourcing software systems allows them to monitor new deals in real time without manually searching for each one. Listen in on their conversation about the process of raising a fund, the idea that bigger is not necessarily better, and how Fort is leveraging remote talent to expand to new regions without opening new offices.
01:46 – What is C.O.R.? How do you encourage a team to adopt the C.O.R. mindset?
13:14 – The Culture Index for Hiring
19:15 – Use of Fort Operating System (F.O.S.) [Stemmons]
23:30 – Watson, Stemmons, and Streamlining Communication
36:13 – Getting Smarter About Raising a Fund
38:14 – False Precision in Real Estate Investments
53:05 – Profitability > Size
Click here to listen or copy and paste into your browser: https://podcasts.apple.com/us/podcast/31-jason-baxter-president-coo-fort-capital-cor-fos/id1410549811?i=1000446751376
About The Fort Podcast:
The FORT is a podcast where host Chris Powers is fortunate enough to regularly meet & learn from amazing people doing impactful work. This podcast is a public rendition of the people, businesses, technology, investments, ideas and thoughts that Chris finds interesting. His hope is that what you hear will inspire you to do something you've always dreamed of doing so that you can be the best version of yourself.