Categories
---
2019 Stemmons User Conference Event Recap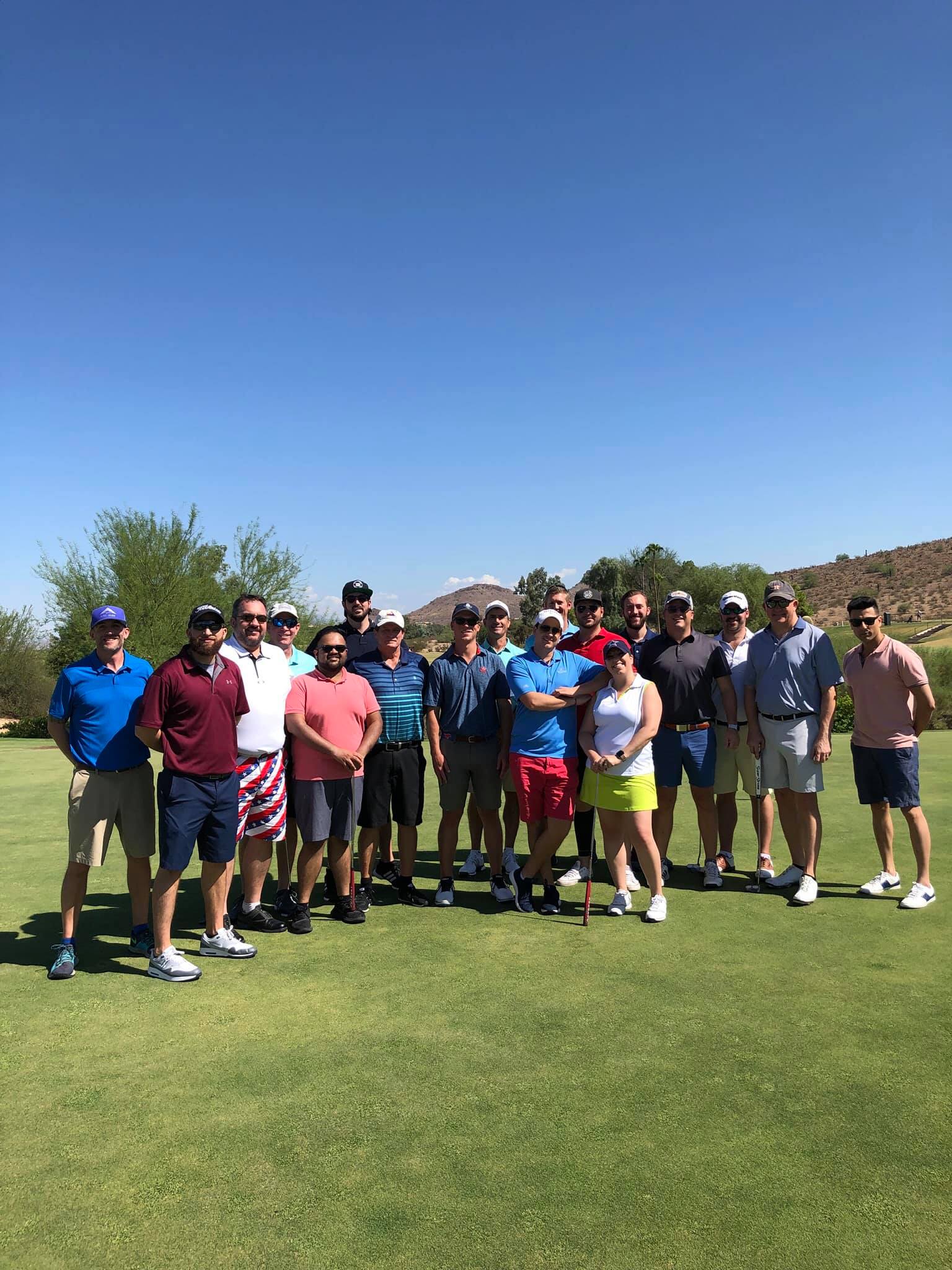 (HOUSTON, TEXAS, October 2019) - The Third Annual Stemmons User Conference located at the Pointe Hilton Tapatio Cliffs Resort in Phoenix, Arizona had a record turnout of over 90 attendees for the three day event. The goal of the event was to create a fun, educational, and collaborative environment for new users, power users, business leaders, and Stemmons employees where everyone could interact and learn from each other's experiences.
The conference offered customized sessions designed for all members of the organization:
Business Tracks - For executives and organizational leadership
Tech Tracks - For power users, administrators, and technical roles
Lab Sessions: Side-by-side sessions with our technical, consulting, and configuration teams to step through specific instances
Team Sessions: Breakout sessions scheduled for clients' organizations
Users could pick their own agendas and choose the sessions and topics they found most interesting.
Stemmons users had the opportunity to exchange best practices with peers, bounce ideas and suggestions off Stemmons developers and the configuration teams, learn new uses of the tools, and were even given a preview of the Stemmons 2020 Product Roadmap by Stemmons CEO, Justin Segal.
Prospective clients and new clients were given the unique ability to interact with current clients to learn first-hand how other companies are implementing Stemmons within their operations and were able to get to personally know the Stemmons team they'll be working with in the future.
In addition to the educational tracks, the agenda included plenty of networking and relaxation opportunities open to attendees and their guests:
A private wine tasting led by Stemmons Co-Founder, Andrew Segal
A golf scramble at Lookout Mountain Golf Club, the nine-time winner of the Golf Digest Four Star Award
Sunset dinners at Different Pointe of View, the longest consecutively awarded AAA Four-Diamond restaurant in the Valley
A morning mountain hike led by Stemmons CEO, Justin Segal
Morning yoga led by Stemmons Solutions Manager, Samantha Davis
A private cabana party where guests could relax poolside, network, and a handful of adventurous guests tested out the 138-foot enclosed waterslide
Puppies & Ice Cream Break Session: Guests took a break from the educational sessions to reset and recharge with local rescues from the Arizona Animal Welfare League – AAWL. One of the rescues was adopted by a Stemmons employee and the puppy took the company private jet back to Houston!
To top it off, all attendees were invited to stay the weekend at the resort with their families to continue to enjoy the beautiful amenities. Overall, the event feedback couldn't have been better. Guests and employees left reenergized and full of new creative uses for Stemmons tools.
Missed the conference? Recorded sessions are available on the Stemmons YouTube Channel View Here
Photo Albums: User Conference Album and Golf Scramble Album
About Stemmons Enterprise
Stemmons Enterprise provides dynamic software platform solutions applicable to a wide range of businesses. Our flagship product, Central, has been in use since 2012 managing Real Estate tasks and business processes. Today it supports multiple industries servicing the SMB to Fortune 500, government and higher education markets. www.Stemmons.com
##
For additional information on this topic contact:
Liz Coleman
Director of Marketing
713-586-1555