Manage the organization and outcome of a structured meeting.
Get more out of meetings by promulgating standard agendas, pre-designed reports, and centralized scheduling. Structured meetings are particularly useful for common meetings and check-ins that should take place consistently throughout an organization, such as regular check-ins between managers and their teams, site reviews, and so forth. Structured meetings also provide a mechanism for pushing information through the organization and for capturing important suggestions and other meeting results. After carrying out a Structured Meeting an Analyst (or others) can see whether meetings have been conducted, and also can coordinate the assignment and collection of post-meeting information.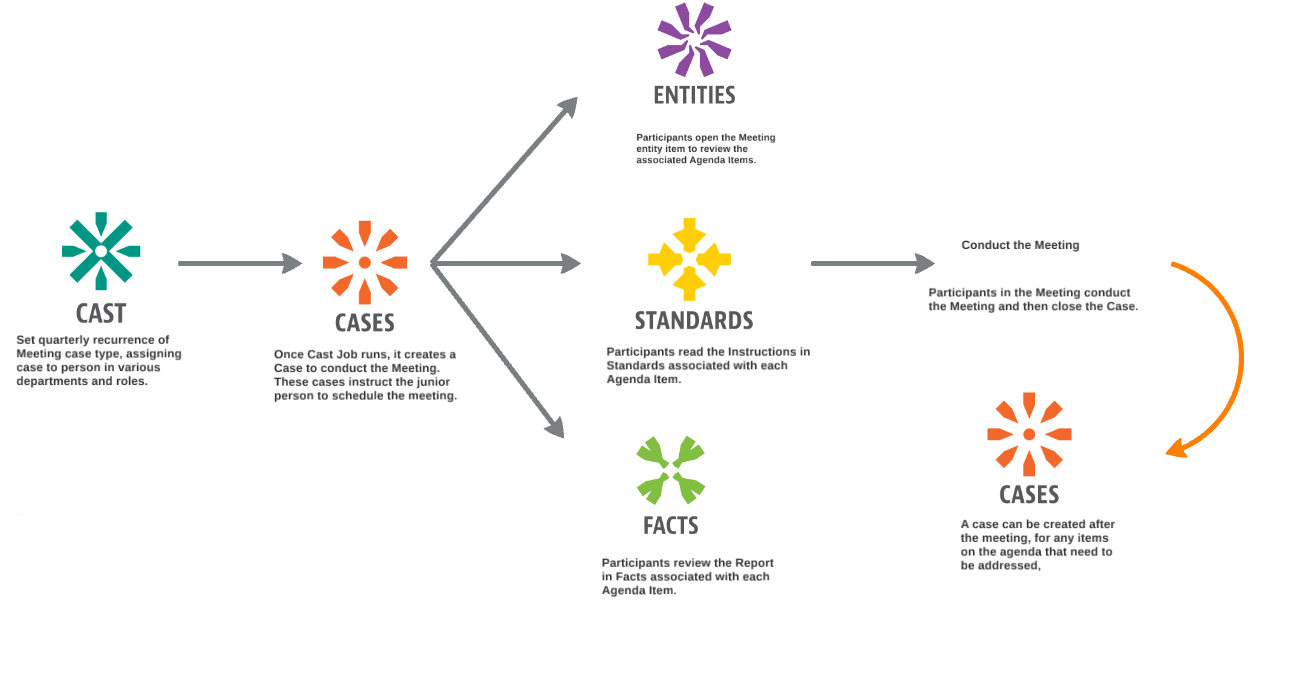 USER EXPERIENCE :
Case sent to meeting organizer.
Case includes agenda related reports.
Create instructions on proper way to carry out the specified Structured Meeting.
Use Quest form to capture results, suggestions, or other meeting outcomes.