Equipment Inspection, Repair & Disposition
Management of equipment maintenance and life cycle.
Equipment maintenance is very important in any company. The upkeep of any machinery, big or small, must be well documented and closely monitored. Central allows for programmed inspections and guides in the decision to repair or decommission a piece of equipment when necessary.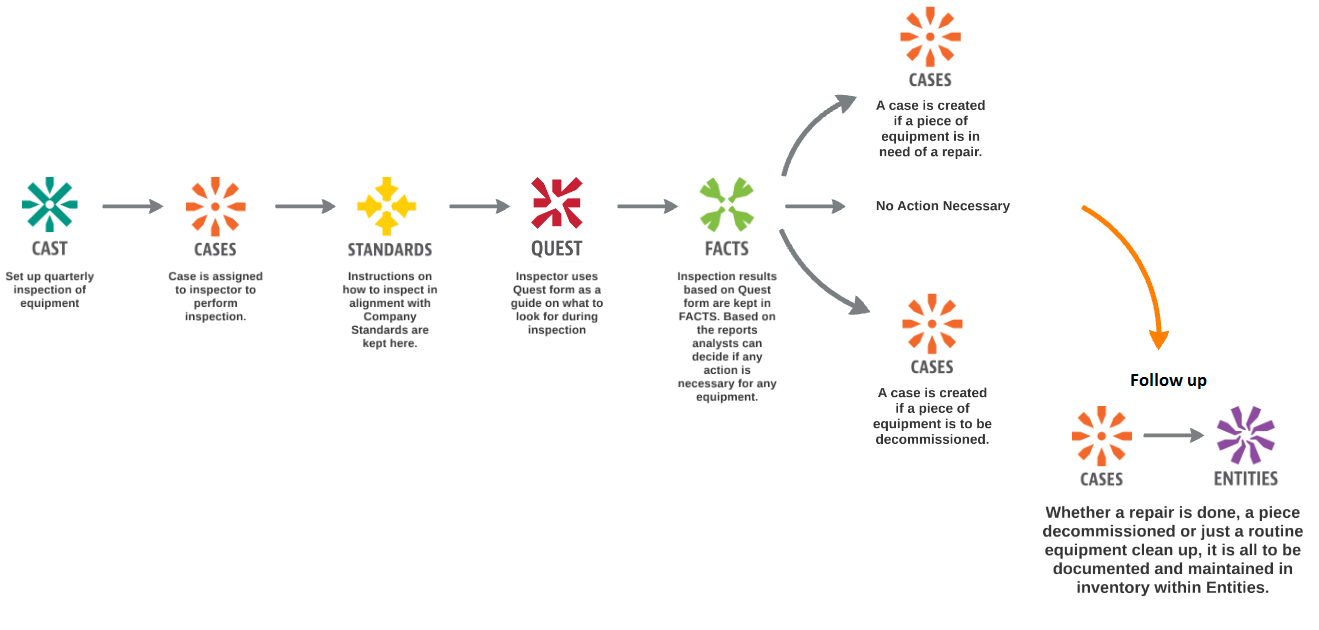 USER EXPERIENCE :
Set up quarterly inspection of equipment
Inspection interval can be adjusted based on Company Standards
Case is assigned to equipment inspector to go inspect equipment
Instructions on how to inspect in alignment with Company standards are kept in Standards
Inspector uses Quest form as a guide on what to look for during an inspection
Inspection results based on Quest form are kept in Facts
Department head, or analyst, can view this report and make decisions on whether to keep, repair or dispose of equipment
A case is created if equipment needs to be repaired or disposed of
Every pieces of equipment not disposed of after every inspection period should be logged in Entities, along with any maintenance notes