Creation of a property snapshot report in order to track all aspects of the property at all times.
A certain property will include a massive amount of information of all types. By creating a property snapshot report, that data is neatly transferred into various types of reports that can be useful to various departments in charge of managing that property. This information can be used in order to make sure that the building is compliant and has its scheduled inspections, it also aids in keeping track of the tenants and their needs.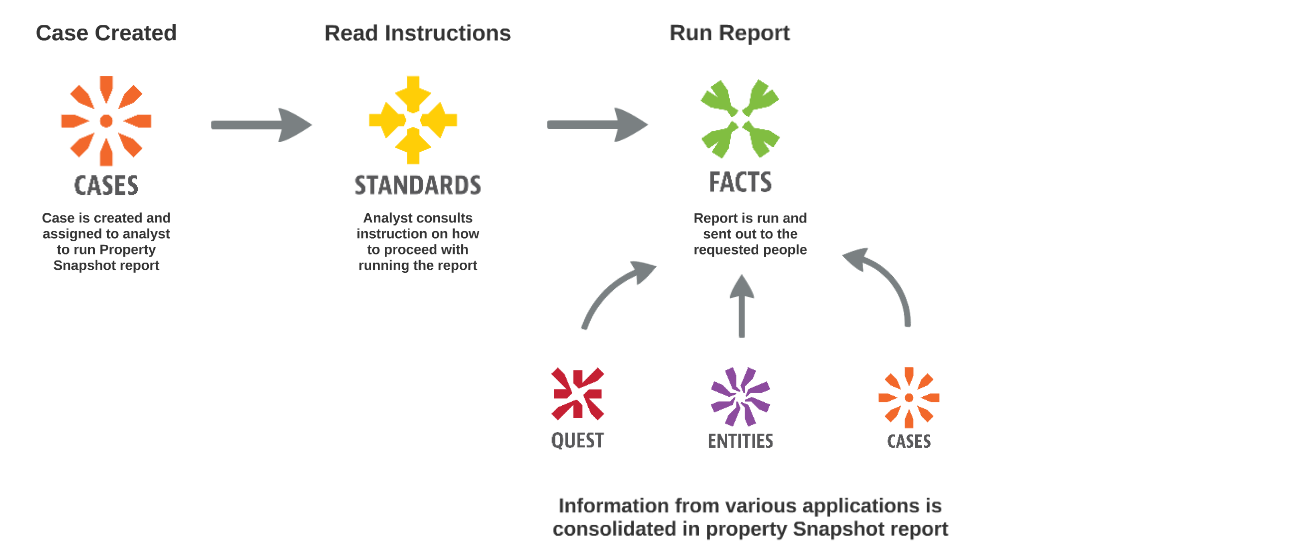 USER EXPERIENCE :
Analyst is assigned Case to run Property Snapshot report in FACTS
Analyst consults standards as to where to find report and how to proceed the requested parties
The Property Snapshot report communicates: KPIs, Leasing Activity, Accounts Receivable Snapshot, Available Inventory, Operations summary, Tenant Summary as well as, budgeted vs. Actual Revenue
A PDF version of this Snapshot is sent to the Leasing Manager and Building Asset Manager.
BEST PRACTICES :
This snapshot pulls data that is relevant to four different departments: Construction, Leasing, Operations, and Asset Management
The delivery of this report supports targeted discussions and actionable around building investments, sales techniques, operations, and leasing progress.
FUNCTIONAL SETUP :
Case: Create Recurring-Analysis Case Type
FACTS: Design report to pull data from accounting system and configure graphics to display Property overview.