Employees submit an issue or request associated with their IT equipment.
Employees within a company often have questions or requests for the Information Technology department of their company. A Help Desk for the IT department can be set up in central that way all IT related inquiries are directed to a Hopper and assigned to the best person to provide results.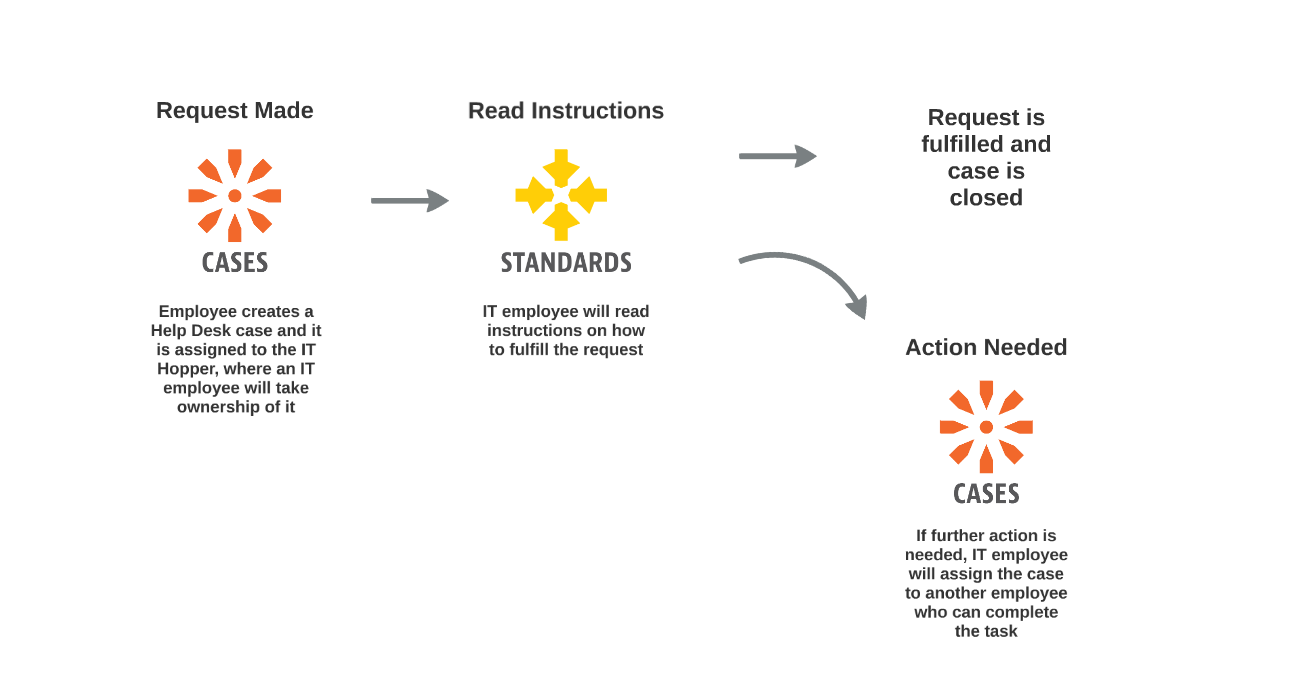 USER EXPERIENCE :
Employee with an Information Technology related question or request creates a help desk case which is automatically routed to the IT Hopper
IT employee managing the Hopper will assign case accordingly to another IT employee
Instructions on how to respond or fulfill request are in Standards
If additional action is necessary the IT employee will assign case to respective person in order to accomplish task
Request of question gets resolved and case is closed
BEST PRACTICES :
Employee assigned to manage the Hopper should be familiar with which employees in the department are able to resolve certain cases in order to assign the cases accordingly
Adding categories within the case will aid in sorting the case type and therefore making assigning of the case an easier process
Targeted training can be assigned to Service Desk employees with slower case turnover rates
IT department can identify which areas for improvement (i.e.; dependent on the category of cases with the highest number of requests)
Timely status updates of the Service Desk request can be accessed by all participants.
FUNCTIONAL SETUP :
IT Hopper must be created along with IT Help Desk case type
IT employees must be associated to the IT Hopper by role in departments
Instructions and procedures about how to respond to IT related questions and requests must be created and documented in standards