Management of daily housekeeping operations and client requests.
Guests at any hotel constantly have housekeeping request. Whether it is a request for an ice bucket, more pillows, or a complaint about room cleanliness, housekeeping is on call. Central allows these requests to be created into cases for active tracking of housekeeping tasks. This way no request or issue goes unresolved and all guests are satisfied.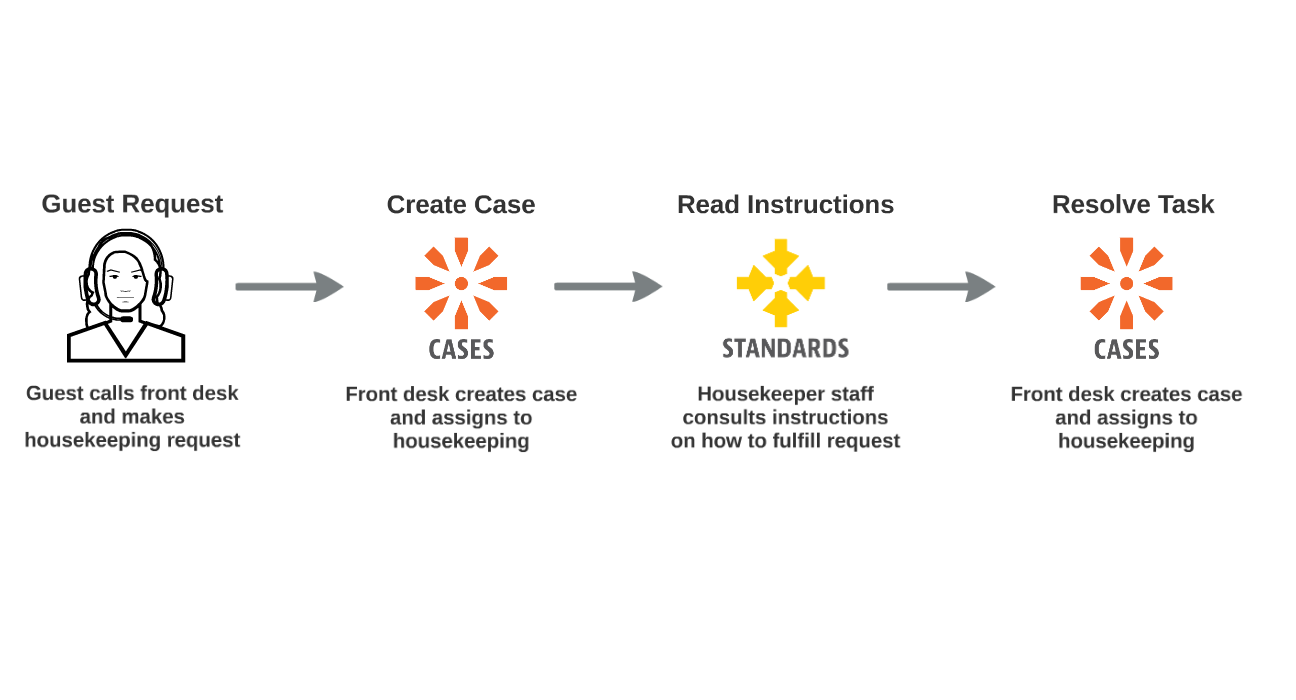 USER EXPERIENCE :
Guest calls front desk and request housekeeping service
Front desk creates and assigns case to Housekeeping Hopper
Housekeeping staff will consult instructions on how to resolve request
Housekeeping service is provided and case is resolved and closed
BEST PRACTICES :
Hopper manager must be constantly on the lookout for new requests so tht guest requests are solved quickly and efficiently
If a guest request is an emergency or urgent, a more direct form of action is recommended such as a phone call or assistance from manager personally.
FUNCTIONAL SETUP :
Create housekeeping case type
Instructions for how to provide housekeeping services must be created and documented in Standards
Housekeeping Hopper must be created