Hotel Reservation - Special
Management of hotel reservations for employees and company clients or guests.
Companies tend to extend certain benefits to their employees such as company concert tickets or discounts on certain products or services. When a company has a business partnership with a hotel there are special rates available to employees and clients of that company. In order to facilitate creation of special rate reservations for the hotel, Central will consolidate all reservation requests to a reservation coordinator. This person will tend to each request checking availability and confirming reservations, thus preventing an overload of work and reservation requests getting lost.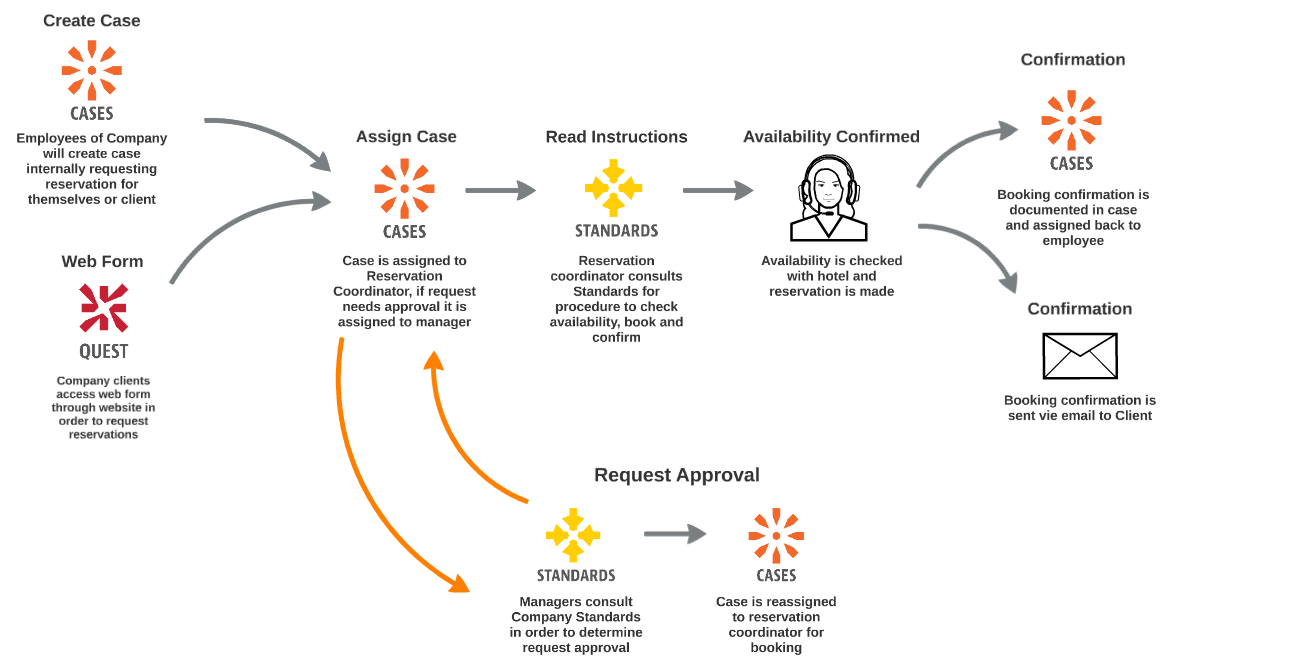 USER EXPERIENCE :
Company employees create case internally and assign to reservations coordinator
Company clients who do not have access to system will access a web form on the Company website to request reservation
Cases are assigned to reservations coordinator for booking, if approval is needed case will be assigned to manager for approval
Manager reviews Company Standards in order to make decision to approve request
Once approved case is reassigned to reservations coordinator who consults Standards for proper procedure on how to proceed with reservation process
Availability is confirmed with hotel and reservation booked
Reservation confirmation is documented in the case and assigned back to employee
For external users (Clients), reservation confirmation will be emailed to them