Expense Reporting and Reimbursement
Document and manage the process of reporting business expenses in order for employees to be reimbursed in a timely manner.
Business and travel expenses within a company are very common. The process of employees getting appropriate travel funds or reimbursement can be tracked with Central. From the moment they report their expenses to the when the amount is reimbursed if that is the case.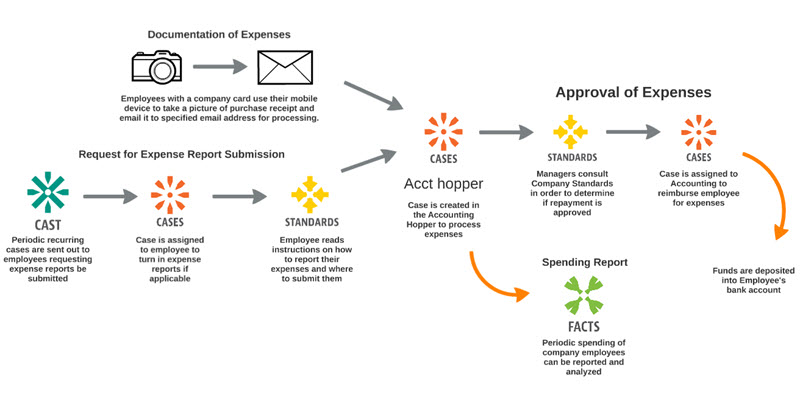 USER EXPERIENCE :
Employees with a company credit card use mobile device to capture picture of purchase receipt
That is emailed to a specified email address that automatically creates a Case for accounting
Non credit card holders will receive a recurring case assigned to them to submit their expense reports
Procedure on how to submit a proper expense report is in Standards
Report is submitted by assigning case to accounting Hopper
If expense is greater than specific amount it will be assigned to supervisor for approval
once approved, if applicable, case is assigned to accounting to reimburse employee
Funds are directly deposited into employee's bank account
Spending information can be consolidated in spending reports for analysis