Business Card Contact Capture
Easily add new contacts to your contact list by sending a picture of a business card to a specific email.
In order for a company to have a complete record of all of its contacts it requires participation from most, if not all, of its employees to provide and update the information. By utilizing Central, the process of adding new contacts into the system becomes as easy as taking a picture with their mobile device, emailing it, and forgetting about it. By simplifying the process, the probability of business cards getting lost before contact is registered in the system is greatly diminished.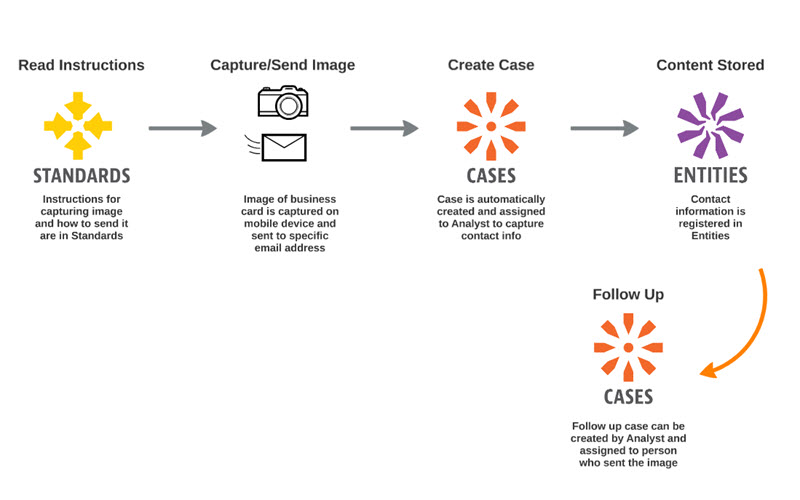 USER EXPERIENCE :
Instructions for how to capture image and send it to the correct address are in Standards
Image of business card is captured on mobile device and emailed as attachment to specific email (i.e. [email protected])
Case is generated and assigned to a hopper
Analysts take ownership of cases to capture contact information and add to Entities
Contact information is registered in Entities
If requested, a follow up case can also be created and assigned to the person who sent in the card